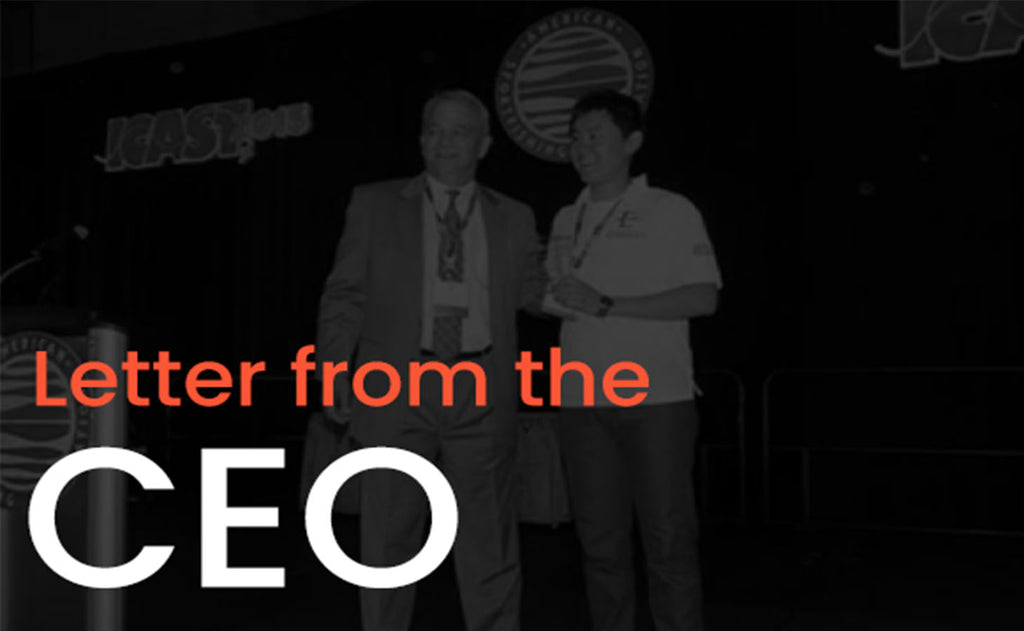 Letter From The KastKing's CEO
Dear KastKing fans,
As we approach KastKing's 10th anniversary, we are thrilled to celebrate this milestone with all of you.
Over the past decade, KastKing's affordable innovation and "keep fishing fun" philosophy have become the heart of our fishing community. We are immensely proud and grateful for the support from millions of fans across America. We do not take this for granted, and we will continue to pursue better changes in fishing and help more customers enjoy their time on the water.
In addition to recreational fishing, we have been dedicated to tournament competition since 2017. Designed for competition, engineered for the win; this is not just a slogan. It's our promise to serious anglers and fishing stars like Brent Chapman, Skeet Reese, Cliff Crochet, James Elam, and Tony Roach. As our pros win the game and set great examples for all fans, we couldn't be more proud.
Another significant accomplishment in our 10th year is to sign Mr. Bill Dance, arguably the G.O.A.T in bass fishing. This acknowledgement is tremendous for us. We will ensure KastKing sticks to our roots and be like Bill to provide decades of great fishing experience and joy to all anglers worldwide.
At KastKing, we take great pride in our commitment to quality and customer satisfaction. Every product we create is designed with the utmost care and attention to detail, and we stand behind our products with a satisfaction guarantee. For us, fishing is not just about catching fish, but creating lasting memories on the water and indulging in the priceless rewards that nature has to offer. Our mission is to create products that enhance the fishing experience and inspire people to get outside and explore the beauty of nature.
From a garage on Long Island NY to a global company, KastKing now has fans and customers around the world. Although we may come from different backgrounds and cultures and have different ways of thinking, the joy of fishing unites us all. We share the same values and love for our planet.
As we leap into our next decade, we would like to thank you for your support of our brand and joining us on this great journey. We will continue to grow and evolve as advocates for the sport of fishing. We are looking forward to serving you in the future.
#KastKingis10
Tate