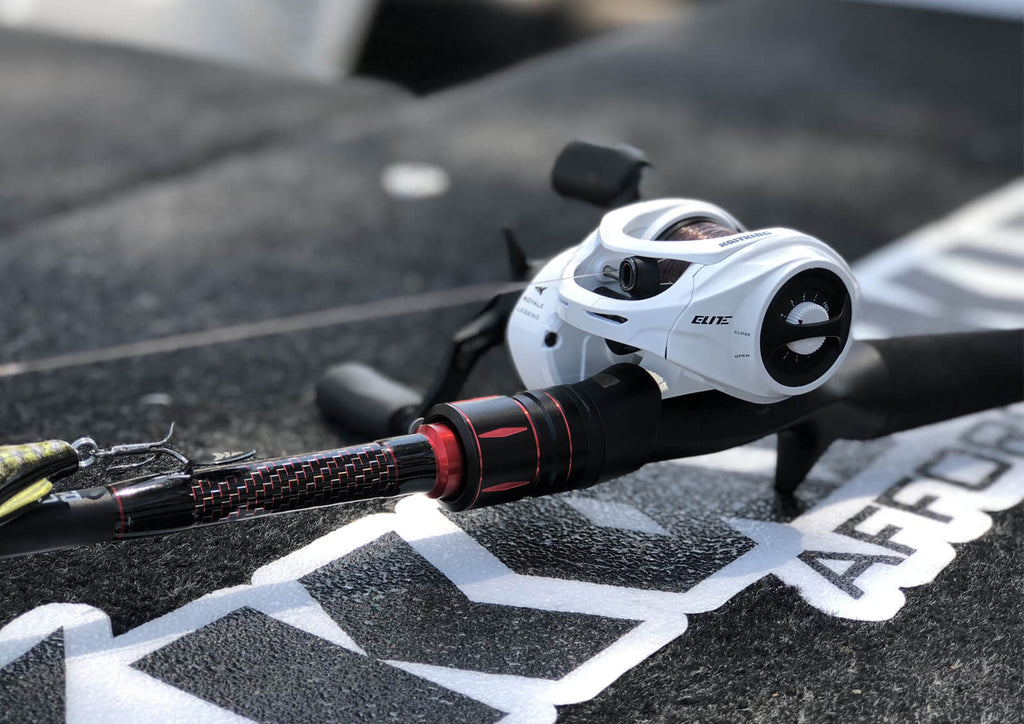 I've been fishing all my life, but never had the reason to buy fishing rods and fishing reels in bulk, so I had a pretty mixed collection of brands that I had collected throughout the years. Then came 2015 when I bought my first bass boat. A 2014 Triton 20xs. When I got the beauty of a rig home I realized I didn't have enough equipment to even justify owning it. That meant time to buy new equipment to fill up the boat.
As a business owner I know how important reviews are to my company. So, that's what I researched the most. After many hours of research I kept finding the same information. KastKing has the highest rated fishing reels under $200. They also had the highest rated reel under $100, which was actually around $50 at the time. I bought sixteen of the KastKing Royale Legends and a complete set of their Speed Demon rods. I can honestly say that it was the best decision I had ever made in fishing tackle. I put those rods and reels through the most rigorous of tests. I honestly didn't care how hard I was on them because of the price point. Little did I know, they would become my brand of choice.
Since 2015 I have slowly added more of the KastKing fishing gear brand to my arsenal. With my most common reel being the KastKing Bassinator Elite. The Bassinator is amazing if you want the upper end. Also, you cannot go wrong with the fastest reel in the world for flipping at 10.5:1 with the Speed Demon Pro. I believe in them so much that I even make sure I get them into the hands of youth in Kansas as much as I can. As the bass fishing Youth Director in Kansas I not only want the kids to understand quality but I also want them to understand customer service, and price points are also important when researching a brand.
Enough about the rods and reels after I gained confidence in the brand I decided to start trying other things in the Kastking family of brands. If you don't know, Kastking has a family of companies. I run my Extremus ski goggles on the ski slopes or while running at 75 mph down the lake on a wet or chilly morning. To keep my credit cards and driver's license in a safe place I keep them in my Extremus wallet. I'm a huge fan of the Kast Pro braid line and other fishing lines they offer. They pair nicely with their MadBite line of terminal tackle and spinner baits. If you are a Ned rig fan, you have to pick up a set of the MadBite weedless Neds for throwing into heavy cover.
The KastKing brand stands behind their products and prices them to be competitive in the market. If you haven't had a chance to try a KastKing product yet, I'd highly recommend it. There's really no wrong choice with Kastking, but when it comes to affordability and quality I'm a huge fan of the KastKing Legend Elite baitcasting reel paired with the Speed Demon Pro rod. That's upper end quality at a medium range price. If you don't know which product you want to try first feel free to contact me at KansasYouthBass@gmail.com I'd love to help you out with your decision in joining the best family in fishing.
Travis Burch is the Youth Director at Kansas Youth Bass. He is an Opens Angler who lives in Shawnee, KS.