Tracing point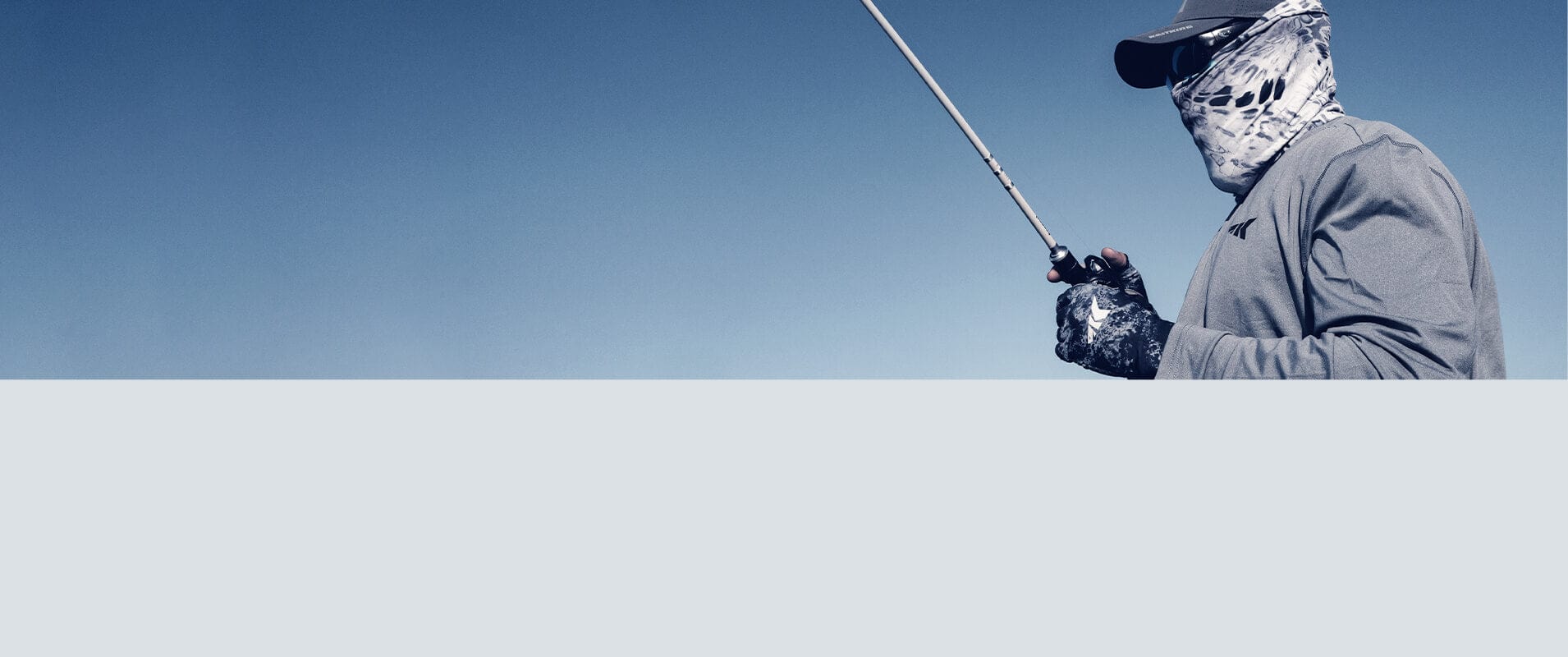 TRACK CASTING DATA
The KastKing app allows anglers to accurately calculate and track the total distance of each cast.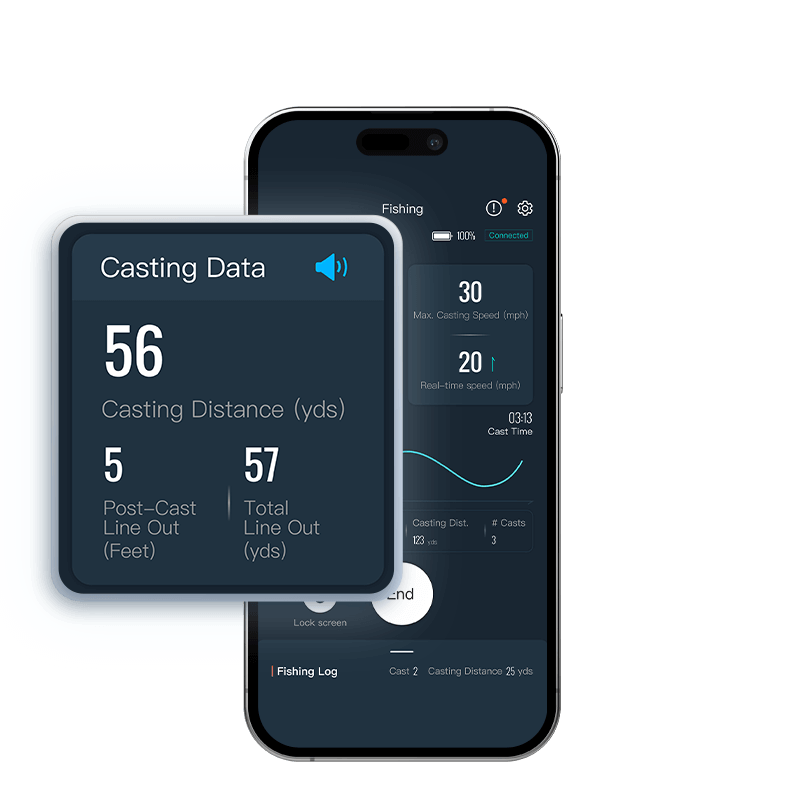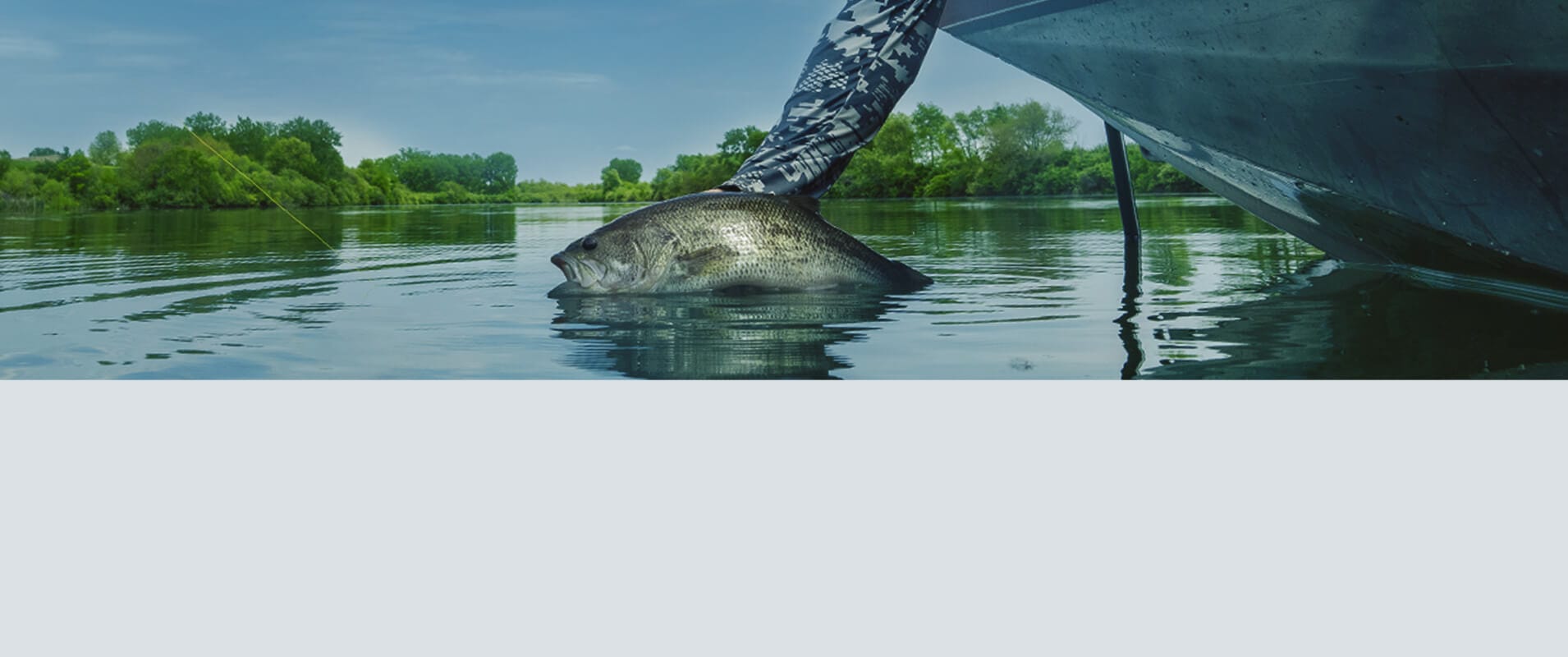 MONITOR SPEED DATA
A variety of speed-related data is recorded during each cast. Anglers can monitor and record data such as maximum casting speed and retrieve speed. Analysis of this information allows anglers to better understand their activity and optimize their fishing techniques.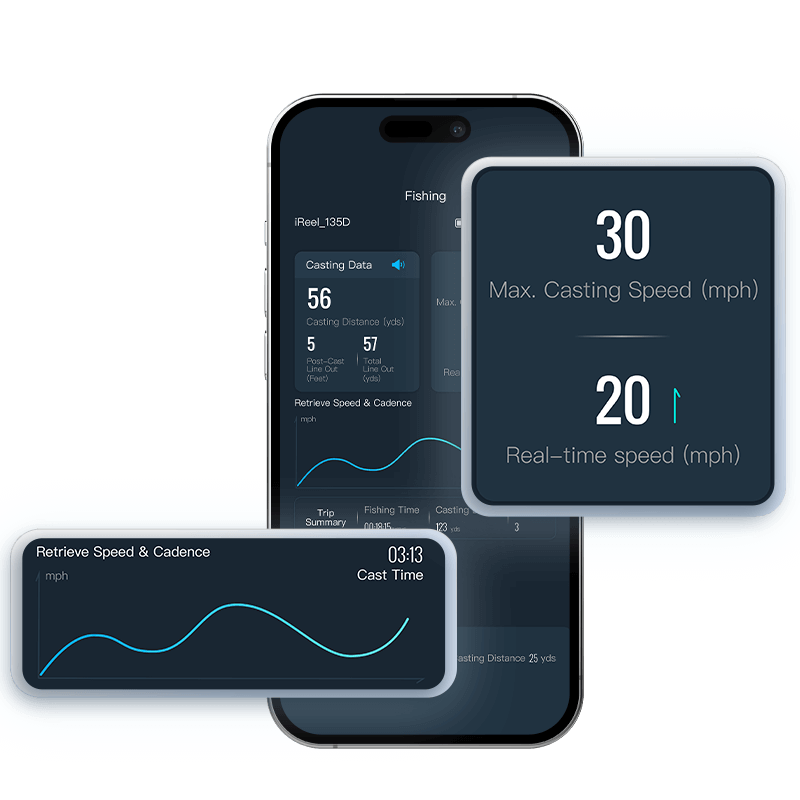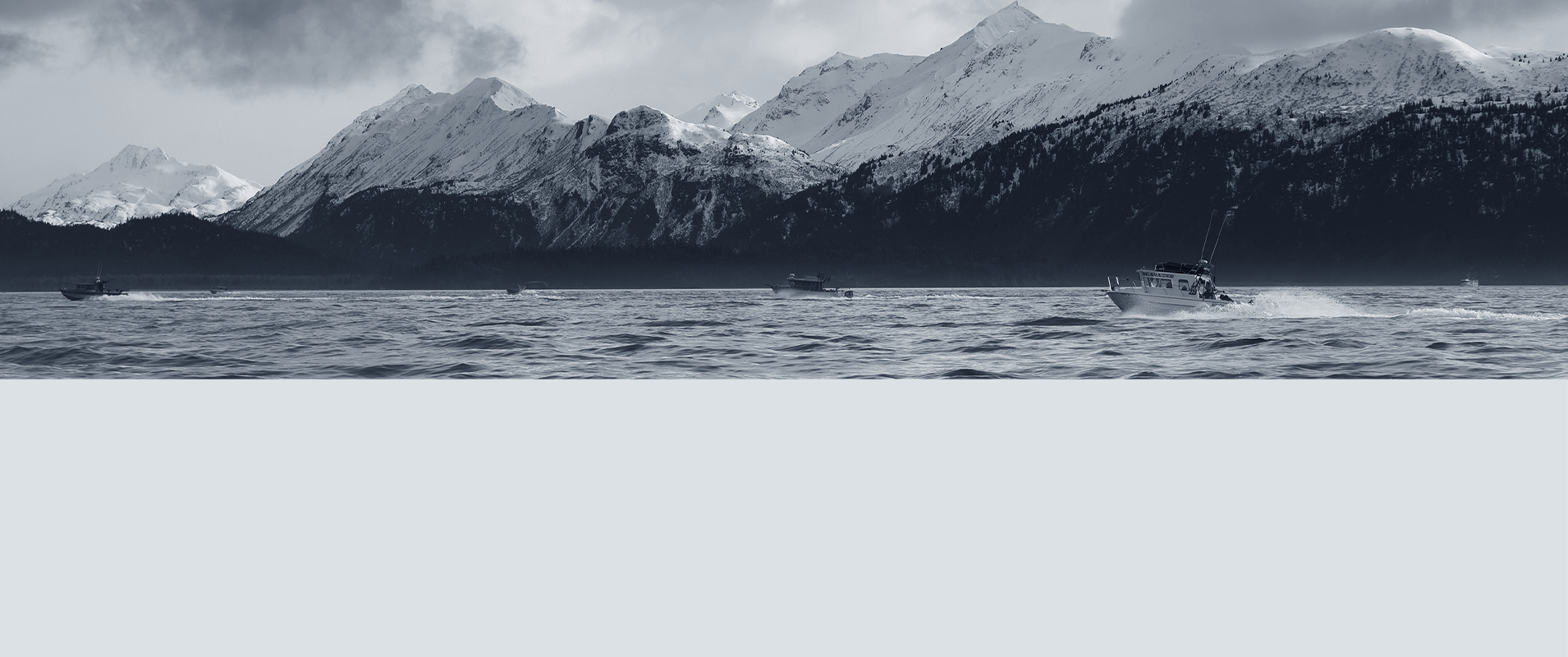 LOG EVERY FISHING TRIP
Anglers are able to easily record information such as fishing dates, times and locations. The app will also allow users to view historical fishing data, including your longest cast, fastest cast and average retrieve speed.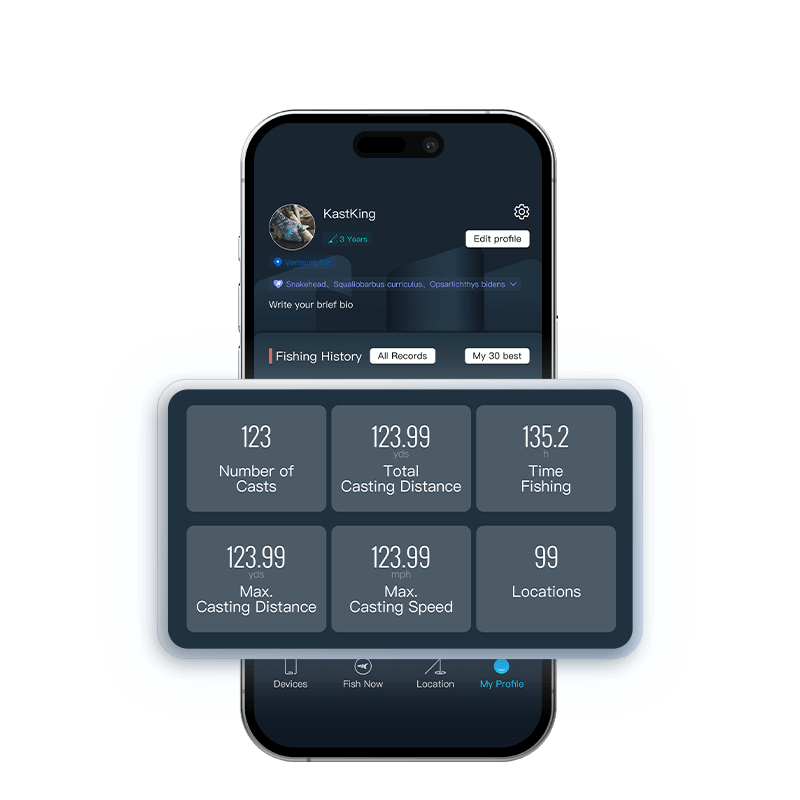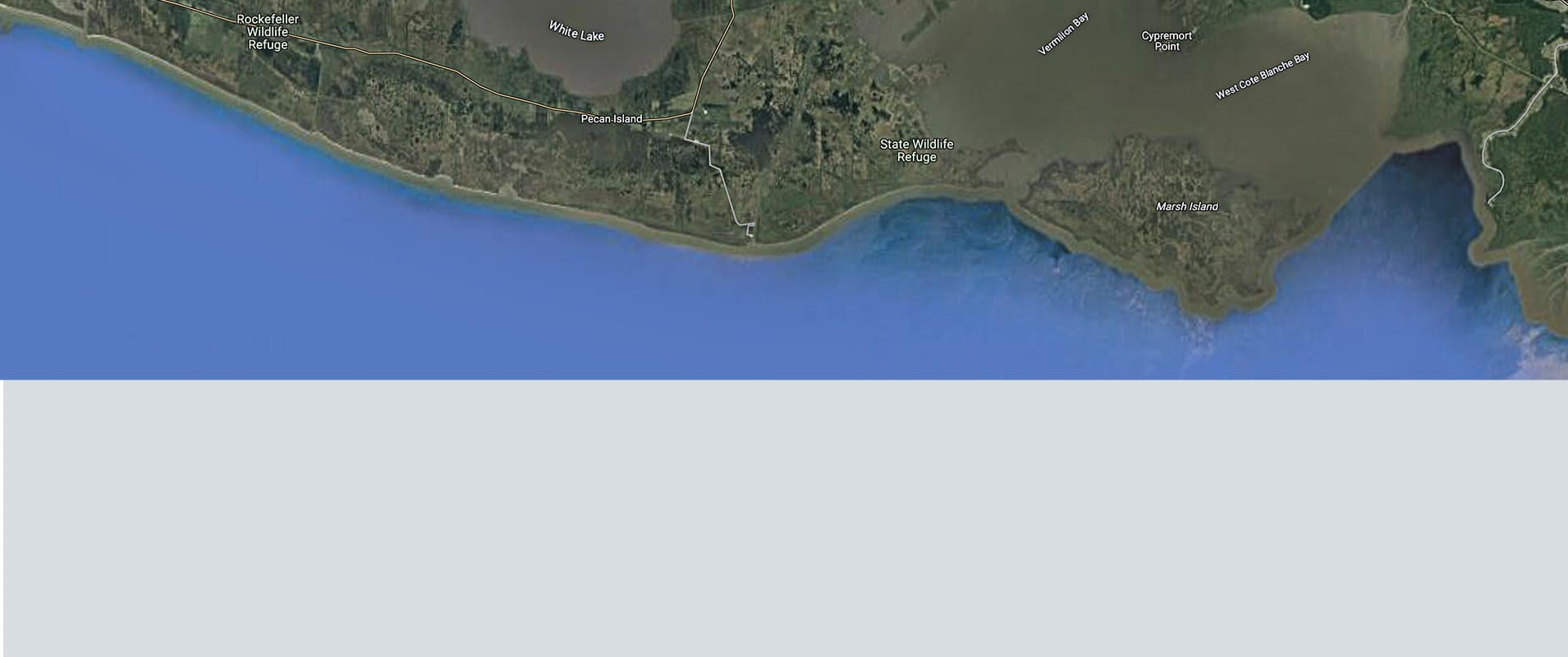 TRACK FISHING ACTIVITY
Anglers can keep a history of their fishing locations to assist them in tracking experiences to enhance their success on the water. By accurately recording fishing locations, anglers will easily be able to reference information related to previously fished spots. This makes it possible to analyze patterns and fish more efficiently.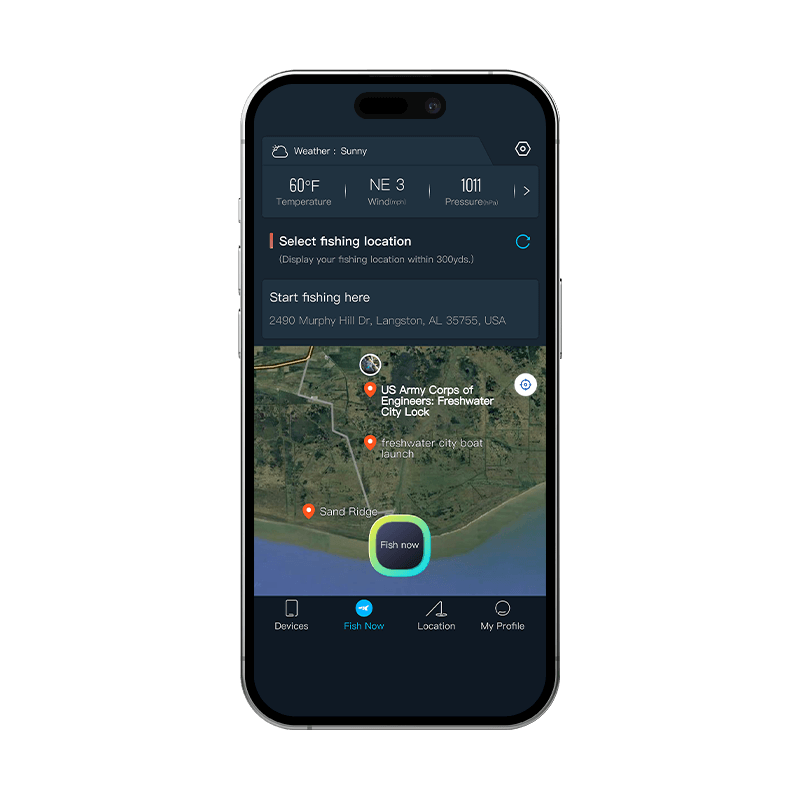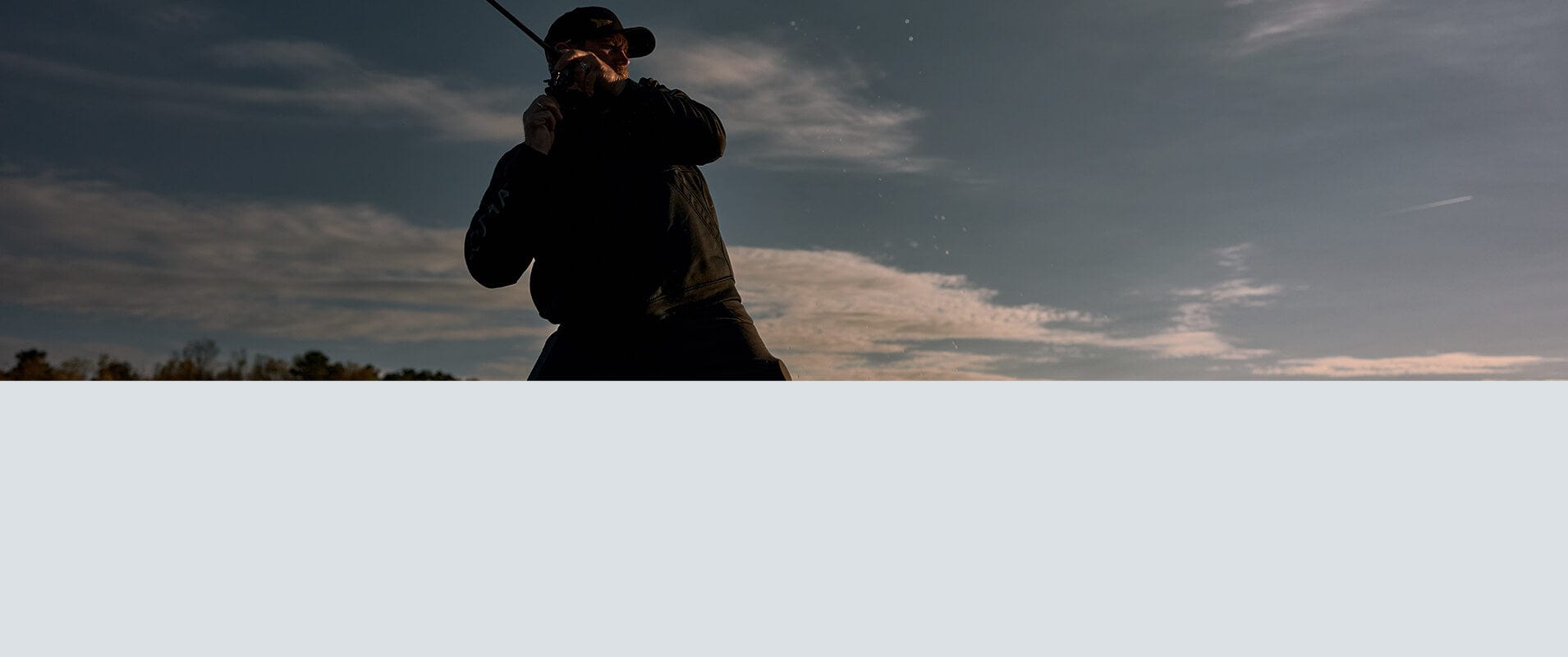 MANAGE AND MONITOR YOUR GEAR
Users input the key parameters including rod length, pound test and line length and the app will track the key statistics of each cast while also storing your fishing activity and key details of every fishing trip.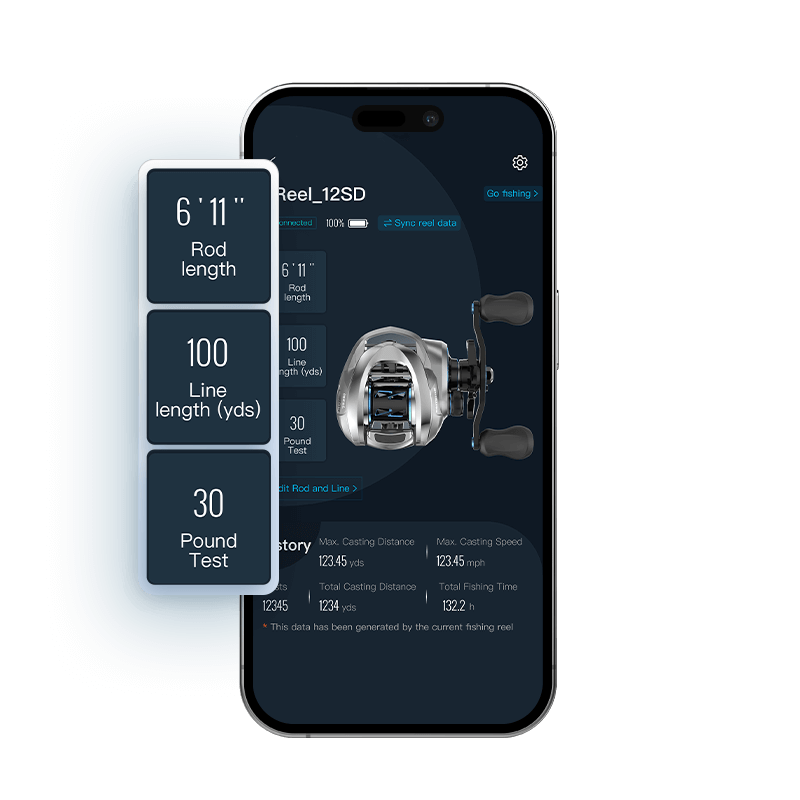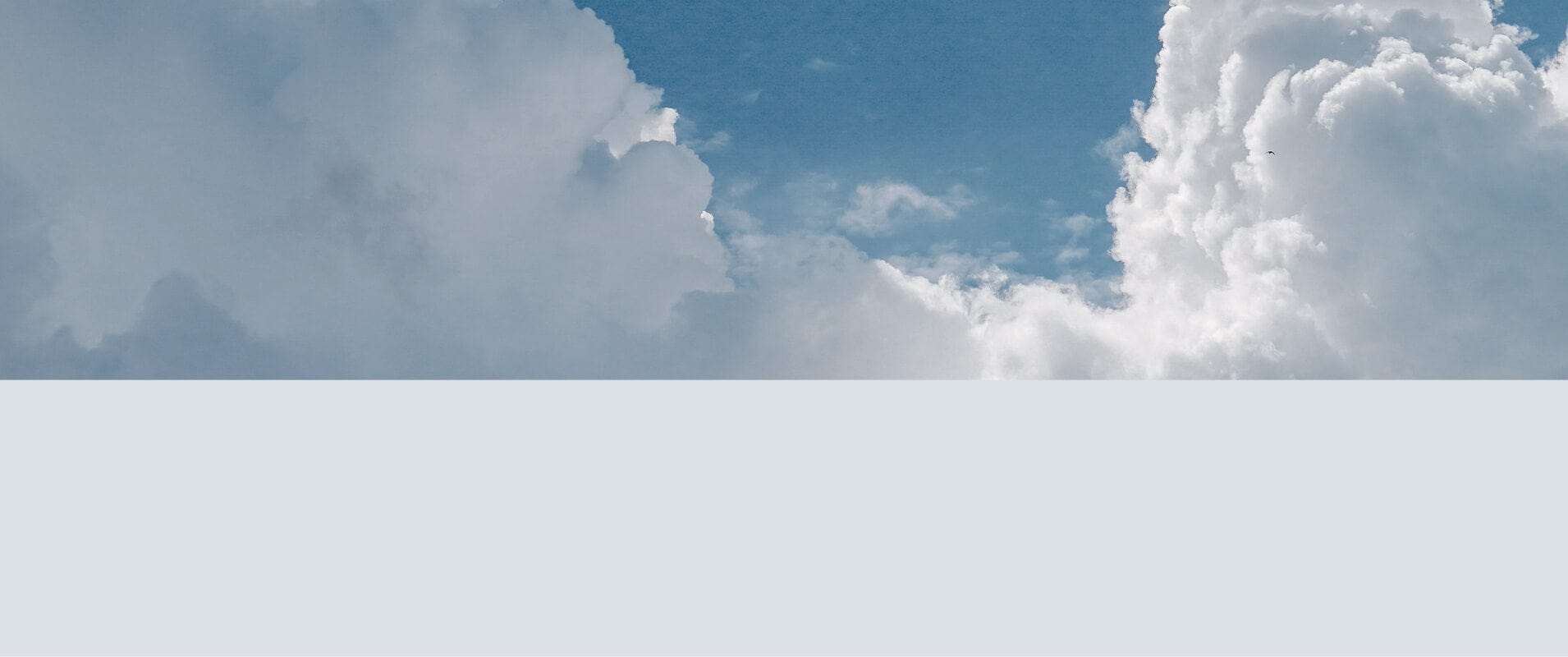 TRACK WEATHER CONDITIONS
Weather conditions have a significant impact on fishing experiences. Factors such as wind speed, atmospheric pressure and temperature all impact the activity patterns and feeding behavior of fish. Having the ability to review and analyze previous weather records can assist anglers when developing their fishing strategies.