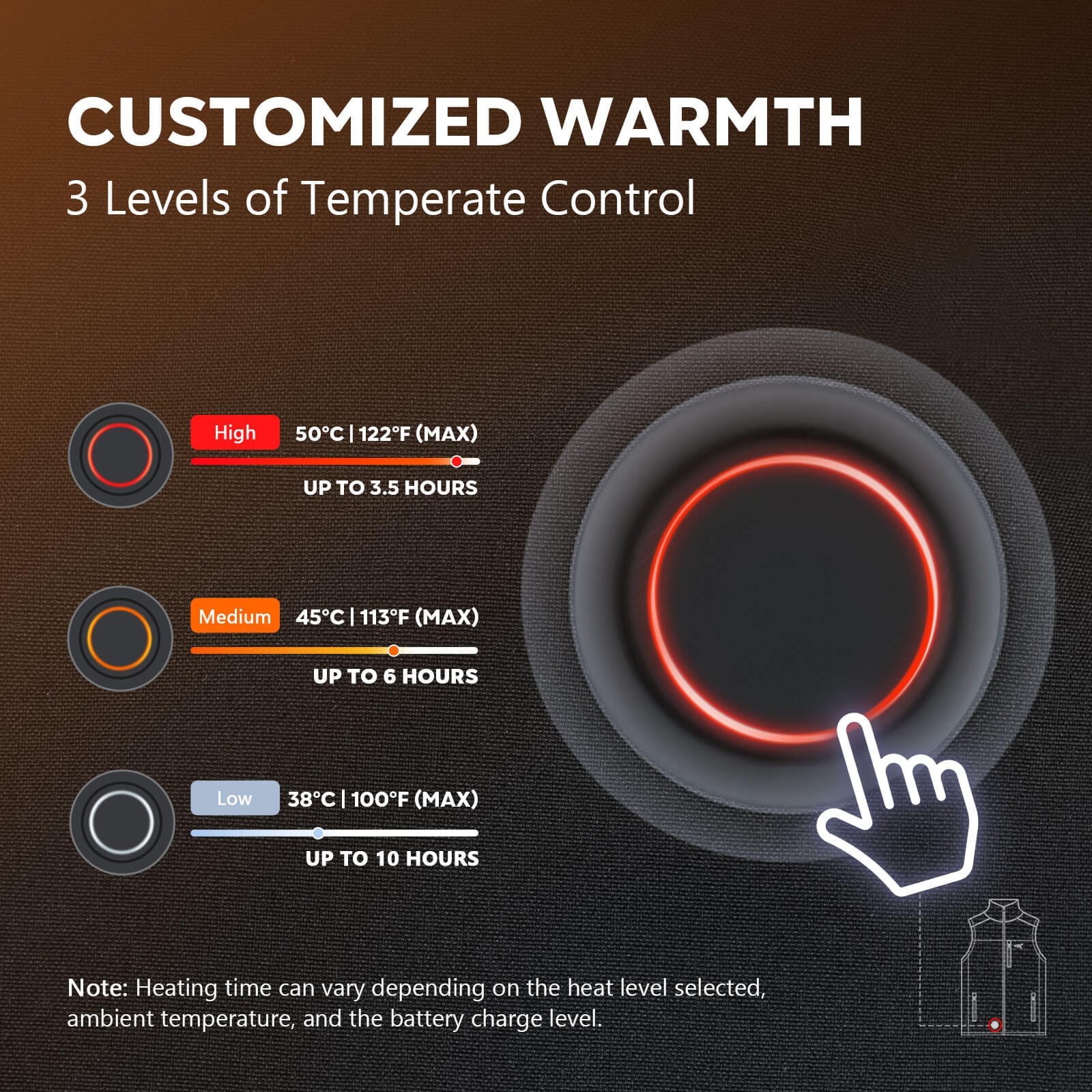 Customizable Temperature Control
The vest offers three temperature settings - High (up to 3.5 hours at 50°C/122°F), Medium (up to 6 hours at 45°C/113°F), and Low (up to 10 hours at 38°C/100°F) - allowing you to tailor the heat output to your personal preference and adapt to changing weather conditions. This flexibility ensures that you remain comfortable. Note: Heat time can vary depending on the heat level selected, ambient temperature, and the battery charge level.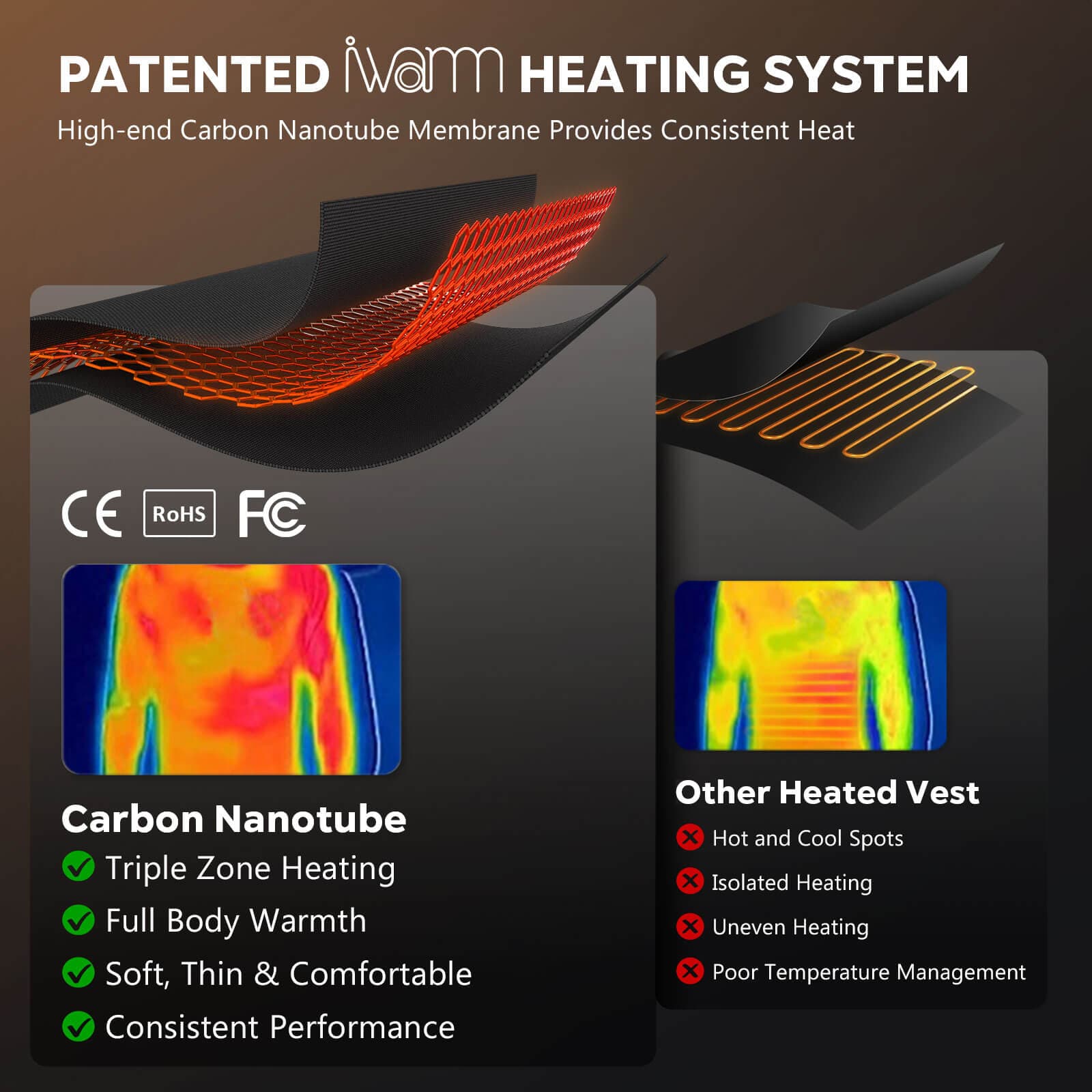 iWarm Heating System
KastKing's Calido Heated Vest uses cutting-edge carbon nanotube membrane tech for uniform warmth. With CE, RoHS, and FCC certifications, it's safe and efficient, preventing localized heating. The vest also features graphene thermal fabric, quickly disperses heat evenly and enhancing heat retention for maximum comfort. Safety is key: Overheating Protection and Short-Circuit Protection included.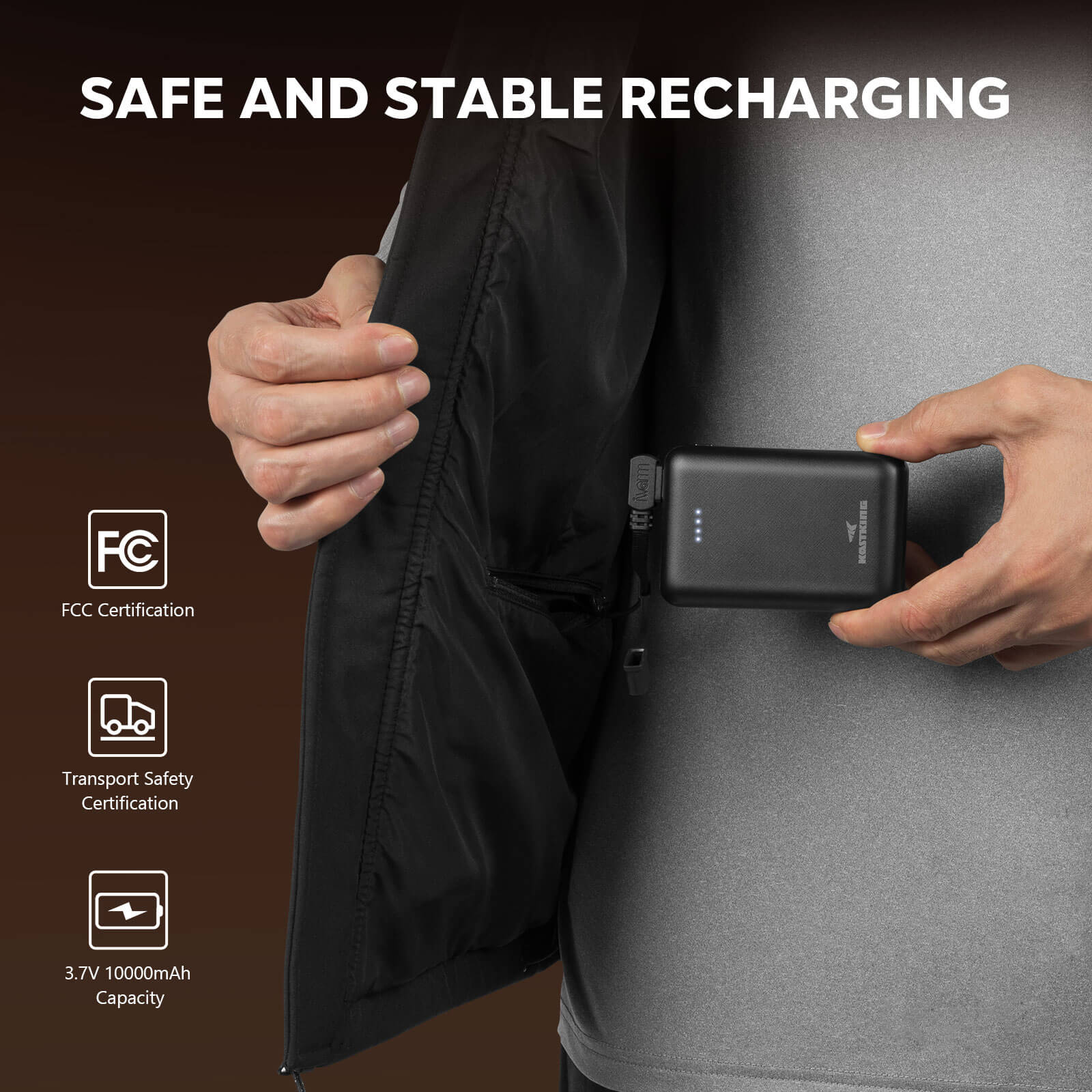 Extended Heating Time
Equipped with a high-capacity 10,000mAh FCC certified power bank, KastKing's heated vest provides extended heating time. This robust power source ensures you have ample warmth for long outings or extended outdoor activities, reducing the need for frequent recharging.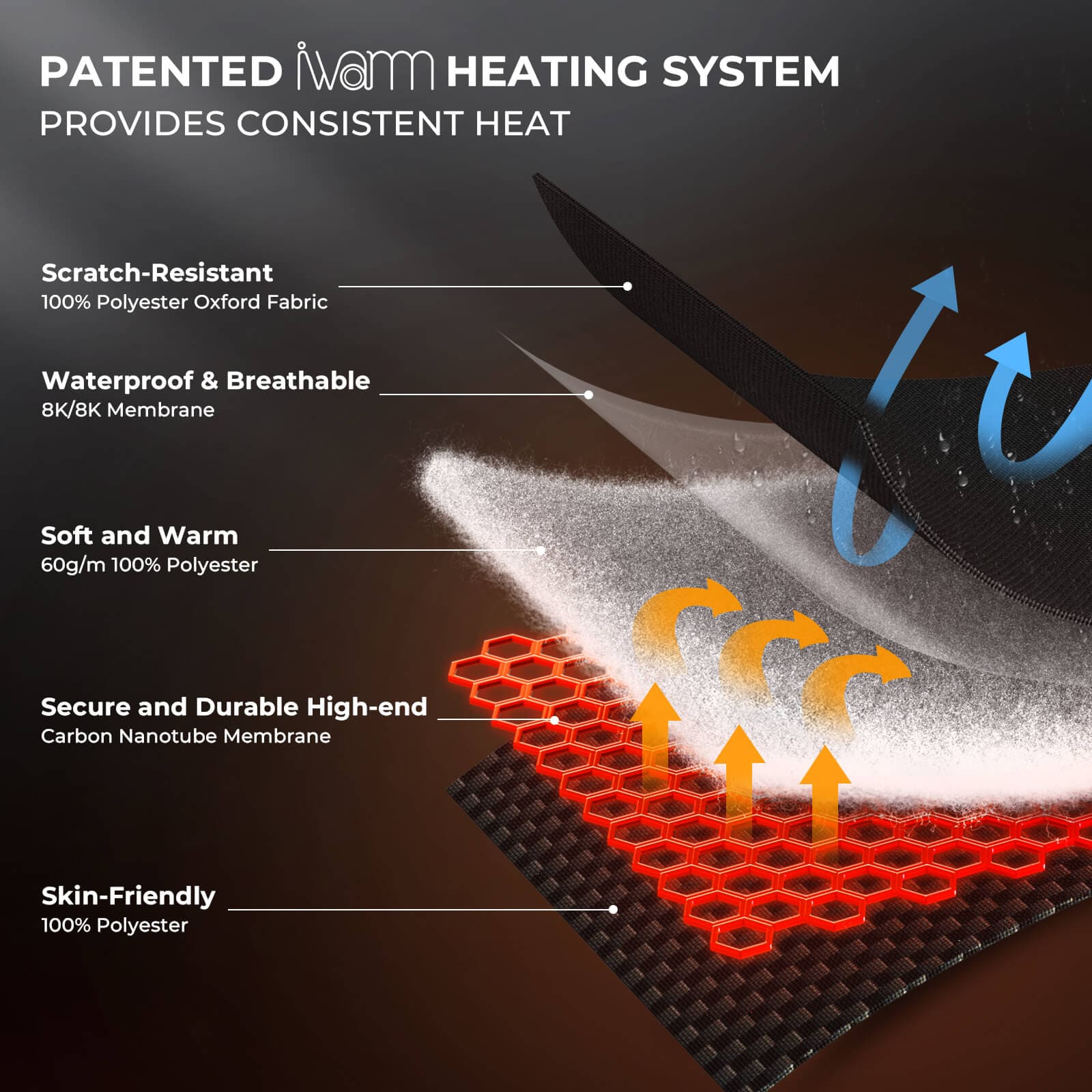 Practical Design
KastKing's heated vest is easy to care for, machine and hand washable. It offers ample storage with three pockets, features reflective elements for safety, and includes a storm flap and zipper garage for added comfort and protection. KastKing's heated vest is a versatile choice, making it an excellent gift for family and friends, perfect for cold-weather activities.
Love This Vest!
Love this vest. it's so stylish and very comfortable. Keeps me warm even without the heated part. I originally ordered a large but it was too tight. However, the tighter the fit, the more you feel the heat. Would be nice if there were more zones but still works well. I bought an extra large and typically wear a hoodie underneath. I love that the battery pack has dual ports and can be used to charge any USB device. I also bought a second battery pack to make sure I always have heat. And that it can use any usb charging pack as long as it will fit in the inside pocket.
The outer pockets are nice and deep. Overall I'm very please and decided to buy the Calido heated coat as well. I wore the vest with a hoodie to blow leaves in 40 degree weather and was pleasantly surprised how warm it kept me and how long the batteries lasted. This is my 35th Kastking purchase
Really great vest!
This vest is comfortable and warm, while still holding on to the functionality of a vest. Very lightweight and flexible, but keeps ur upper body warm during those chilly mornings on the water, or at the kid's football game on early Saturdays.
The outer material is smooth and clean for a great look. The inside is clean and simple. You would hardly notice that it is heated other than the battery in the internal pocket (zips shut). All zippers and pockets seem durable and well put together.
All in all. I would say this vest is well made, looks great, and is very comfortable to wear. I wore it fishing all day and had zero issues or complaints!
Well done, KastKing!