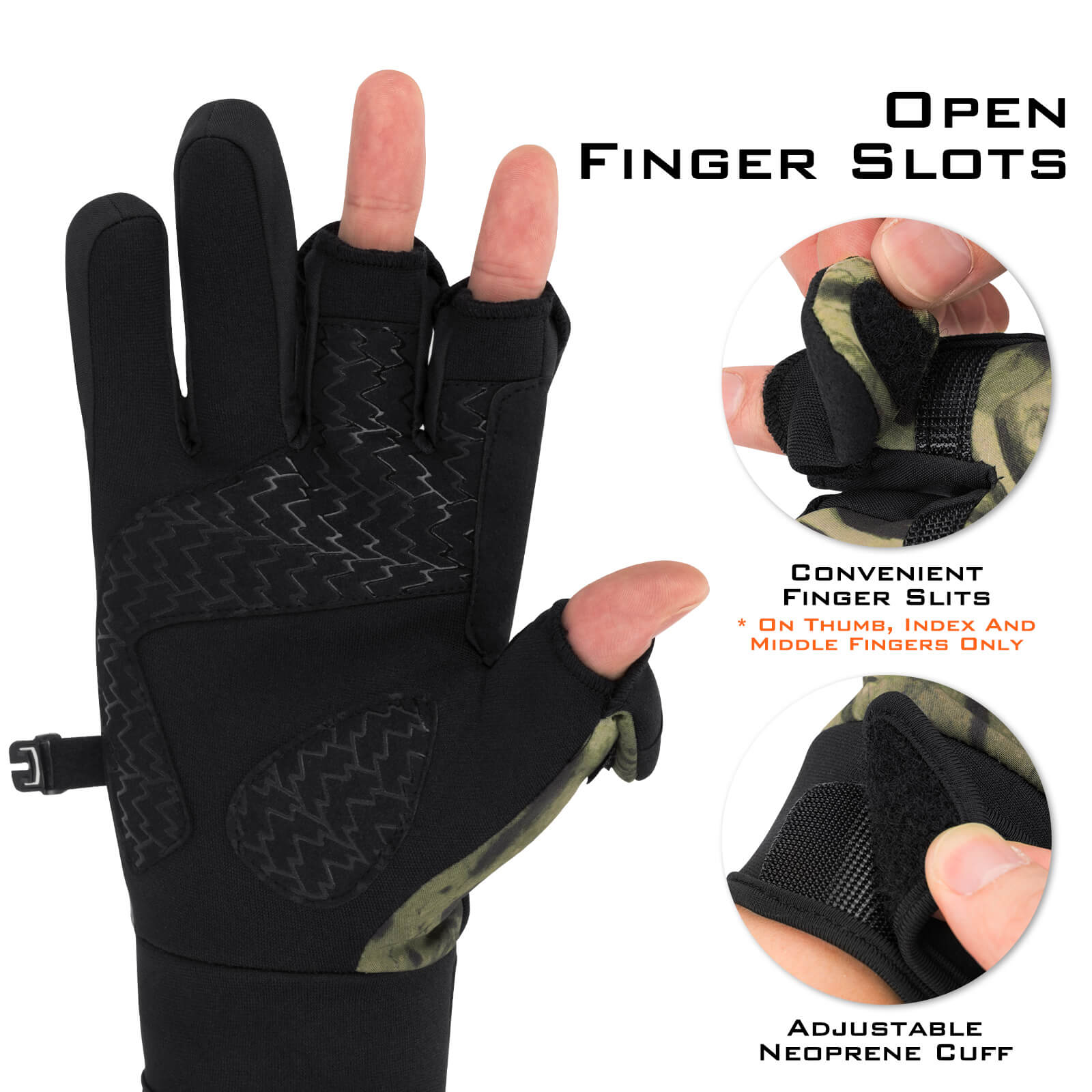 Functional Finger Slots
Snug fitting slots in 3 fingers and thumb permit you to expose only finger tips and not your whole hand to cold weather. Hook and loop material on the fingers and thumb of these versatile gloves hold the folded over tips out of the way allowing you to easily, change hooks, change baits or check your smart phone without removing your gloves.
Smart Phone Friendly
Special material integrated into the finger tips allows you to use touch screen phones without exposing your fingers to the elements. Can also be used as photography gloves ice fishing gloves, or hunting gloves.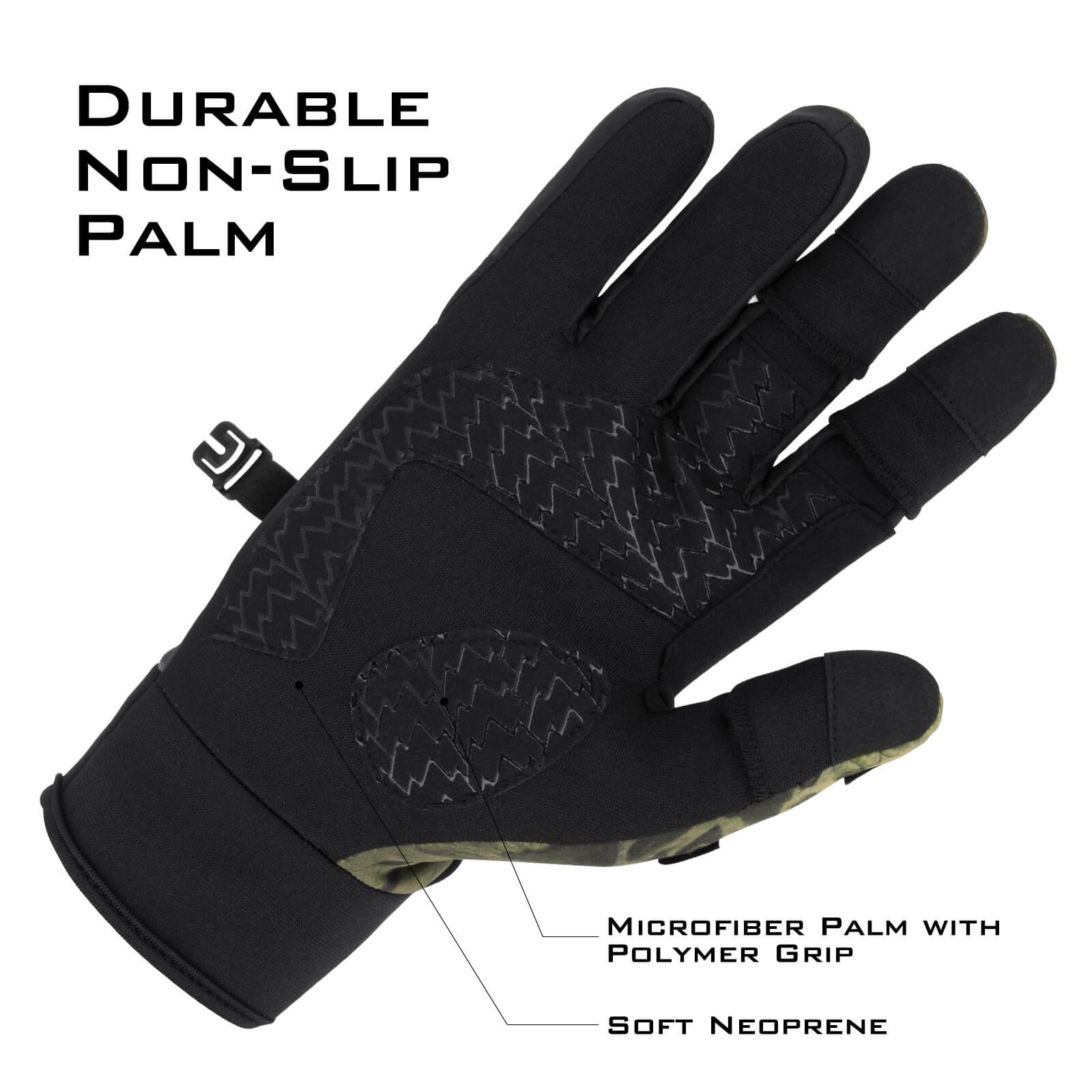 Anti-Slip Palm
Designed with a fleece lining, waterproof back and soft neoprene and microfiber palm, KastKing Mountain Mist gloves will keep your hands warm in cold conditions. The microfiber palm material in KastKing cold weather fishing gloves helps to extend the life of your gloves while the printed polymer pattern provides additional gripping strength in any weather conditions.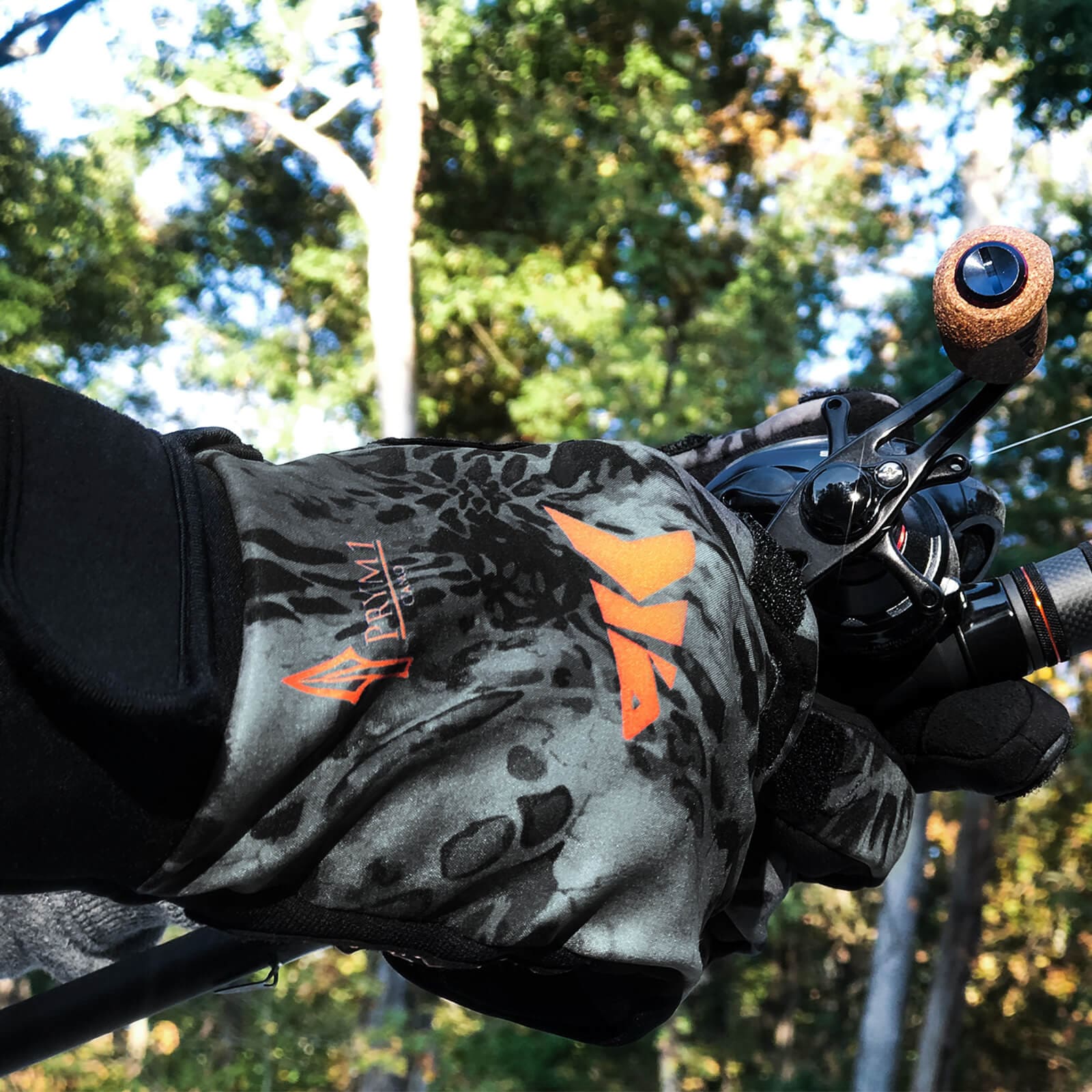 Prym1 Camo Element
"BE THE PREDATOR" with American born Prym1 Camo. KastKing is proud to partner with Stacie Walker a wildlife artist and founder of Prym2 Camo. Stay protected from the elements in style with KastKing Mountain Mist gloves.
Fantastic!
Kept my hands warm fishing at 40 degrees this morning. Removable finger tips are really nice. Velcro did on a few occasions snag my line. Still able to operate my phone without taking off The gloves. The sizing chart was great in helping me order the correct size. And the FIT LIKE A GLOVE! 😄
I had an outdoor production to video and a cold front moved in the day of the shoot. These gloves kept my hands warm in 35 degree temperature with 13 mph winds. Great product!
Fit is what was described in description. Quality of gloves I'd describe as excellent. Feel is soft, not snug so should be comfortable in cold. Fingertip fold back quickly with little effort. Palm material is very grippy so even wet they hold rod securely. Overall I am very pleased with my purchase