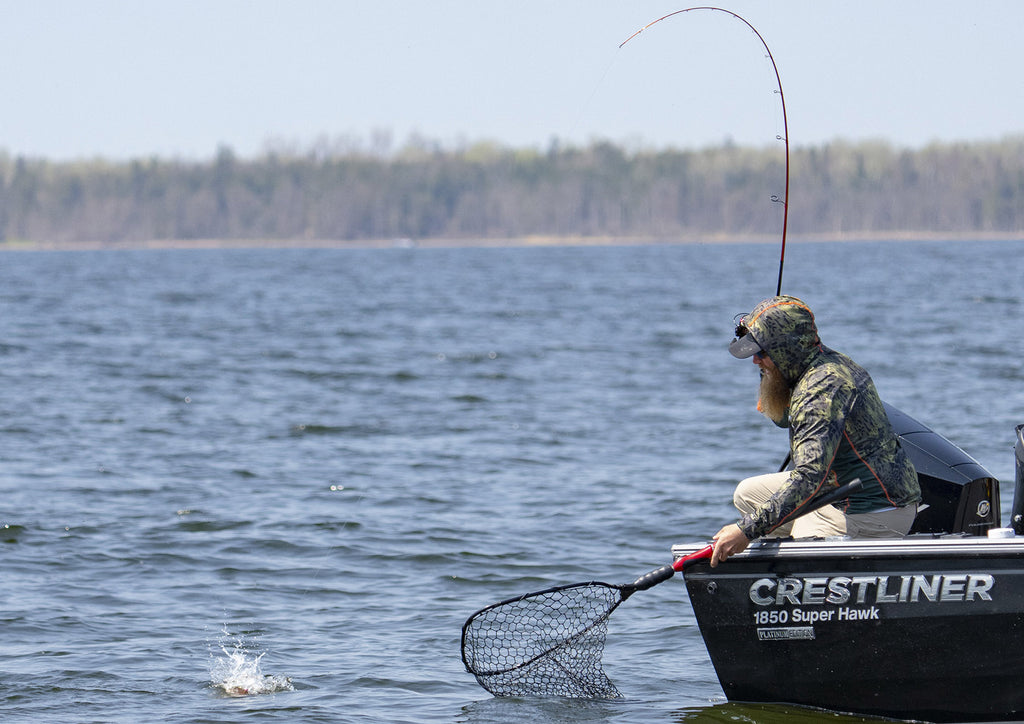 Bass Fishing Tips That Matter! (Beginner And Advanced)
Bass fishing is well known as one of the absolute largest types of fishing that anglers across the nation enjoy. There is just no other fish like a strong bass. That blow up, the pull and the fun of landing a beast with a rod that works with you is a feeling like no other. Maybe that's the reason why bass fishing is the nucleus around the country of all things fishing. Sure there are numerous ways to fish in the states and around the world but in the US, freshwater fishing reigns supreme by a measure of 78% of anglers are freshwater fishing and the vast majority bass fish. Admittedly, the areas that I am fishing at are far less engaged with this type of fishing than in many other markets but the concepts remain the same and I am hopeful that some of the tips I can provide will serve you well.
Gear
To align with the strong demand it is no wonder that the manufacturers will be sure to provide a wide array of equipment to satisfy even the most demanding angler. When looking at the KastKing lineup it is easy to see that this has been a strong emphasis in their focus as well. It is very well known that bass fishing requires some action on the bait. Whether a worm, craw, frog or any kind of crank bait the bait needs to be moving around to entice that bite. As a result of this most bass fishing uses a baitcasting reel that has a very simple mechanism to cast over and over without having to flip a bail like in a spinning reel. With this in mind, my first tip is to shop for a baitcasting reel and learn how to use it. Starting with casting a baitcasting reel, fill the spool just about ⅓ full with some cheap mono and tie on a ¼ oz sinker. Find a little park and try casting it. Not having the spool filled all the way will help in case you do happen to mis-cast and "birds nest" the reel. A very, very common mistake. As you get more used to casting, try lightening up the line and cast weight. Try casting farther or at a can for accuracy. Cast upwind, downwind as many conditions as you can. Your future bass outings will thank you with less of a worry with untangling your line and more time fishing. A nice rod to accompany the reel is simply what you can afford. For a beginner, there are not many attributes that will help make a huge difference but try and get something to grow into and that is sensitive enough to feel the bite and with enough backbone to handle that personal best (PB) that you may get lucky enough to finally catch.
Match the hatch
As we get more familiar with fishing, one of the most well known tips in fishing is to "Match the hatch" a simple term really used to recognize that use bait that would be in the area in the natural conditions. If the water is super clear, you may not want to use a bait with too many colors or is very dark. For areas with much moss or algae around you may not want to use that bubblegum pink lure you have always wanted to try out. Now, that's not to say that those elaborate and very oddly colored bait choices will not work for a reaction bite but matching the hatch is a starting point. If you are seeing a bunch of bait fish in the water, maybe that light gray or brown baits would be a good option to start with. Like anything with fishing there are so many variables but starting with a baseline will always help you learn about the environment and how the fish will react.
Tempo
As we get more advanced in tips, one of the most common mistakes in catching bass is that many try the same thing over and over. Not just in the bait selection but in the way that they actually use the bait. A tip that I would offer for those that are a bit more seasoned is to vary the tempo and technique in how you use your bait. If you were cranking your reel handle once every second try varying your speed to once every other second or twice a second. Many people have a rhythm that they always follow when not paying attention so try being cognizant of your tempo and varying the speed as you are bringing in your bait. Along this thinking is how you are bringing in your bait, maybe a twitch of your rod or letting the bait sink then bringing it back up with an upswing may get that extra little action to intrigue that waiting fish.
Behavior
One of my last tips to offer is to really gain an understanding of how the fish act in the area you are fishing. This may require some online research or maybe frequenting the same lakes for a while and making some friends there. Ask about what works for them and how the fish act. Maybe there are certain spots that the fish like to congregate since it is an area with extra algae or baitfish. There could be areas that are more shallow or with heavier cover that the fish enjoy. Or the opposite, maybe these fish enjoy extra rocks in the area since they enjoy the warmth. Try and keep in mind that many of the fish are natural and likely were family of some sort so it is likely there are genetic preferences that you can identify and exploit. If you are so inclined, I know of many anglers that write down all of the details of where they caught fish along with other factors like the weather and what they were using. Keeping logs can help you identify trends and hopefully reveal behaviors of the bass.
Hopefully these tips help you in catching more fish or giving you a bit of an edge in your area.