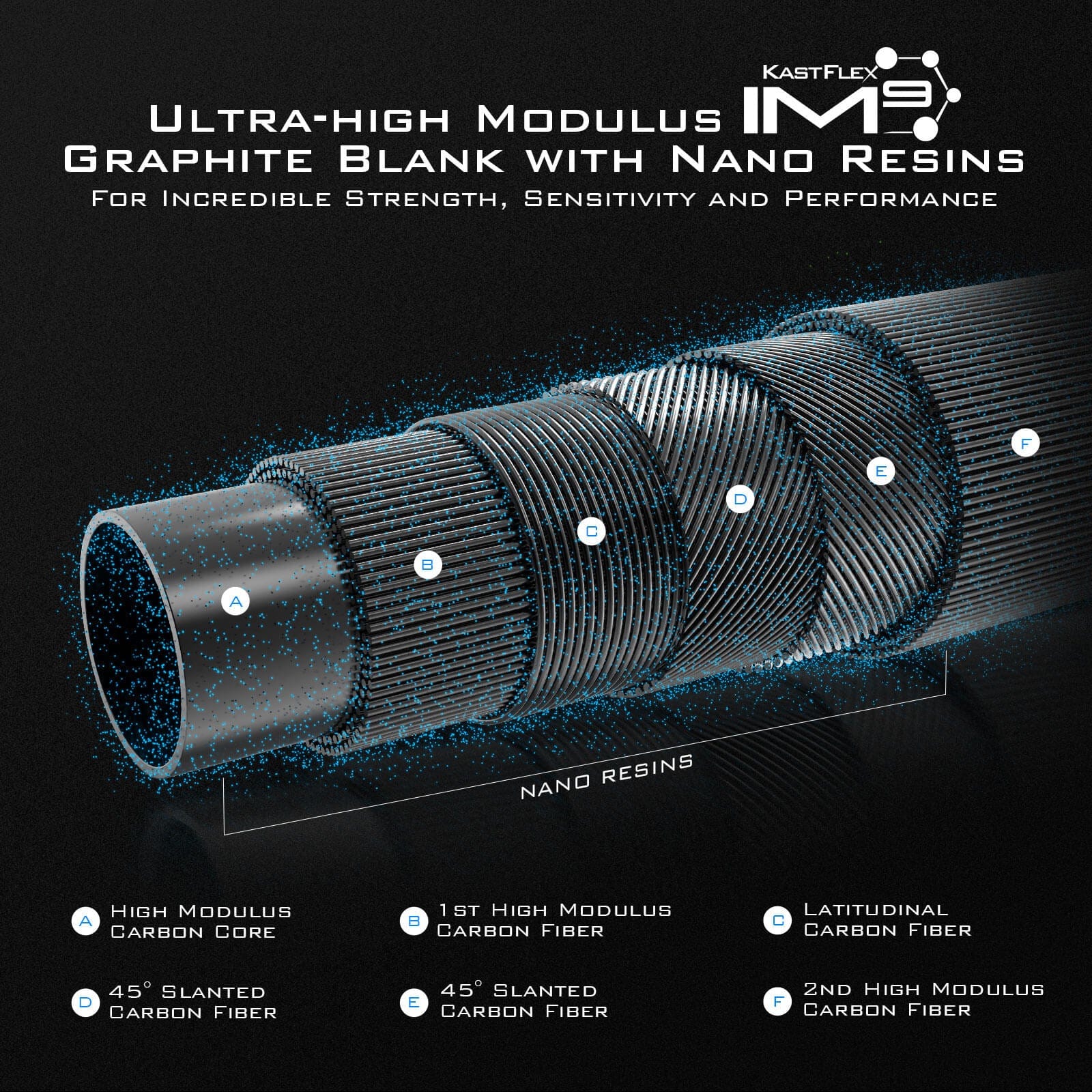 Elite Carbon Blanks & Nano Resin Technology
Our new, proprietary Elite Carbon blanks deliver the ultimate in power, strength, and sensitivity with a super high,40 million modulus,750K Strain Rate graphite blank. Nano resins are forced into every Micro-Space of Assegai fishing rods through a High-Pressure rolling process that reduces weight and increases strength. The result is a blank that is 5% lighter, has 30% more twist resistance and is 10% stronger than other high end fishing rod blanks.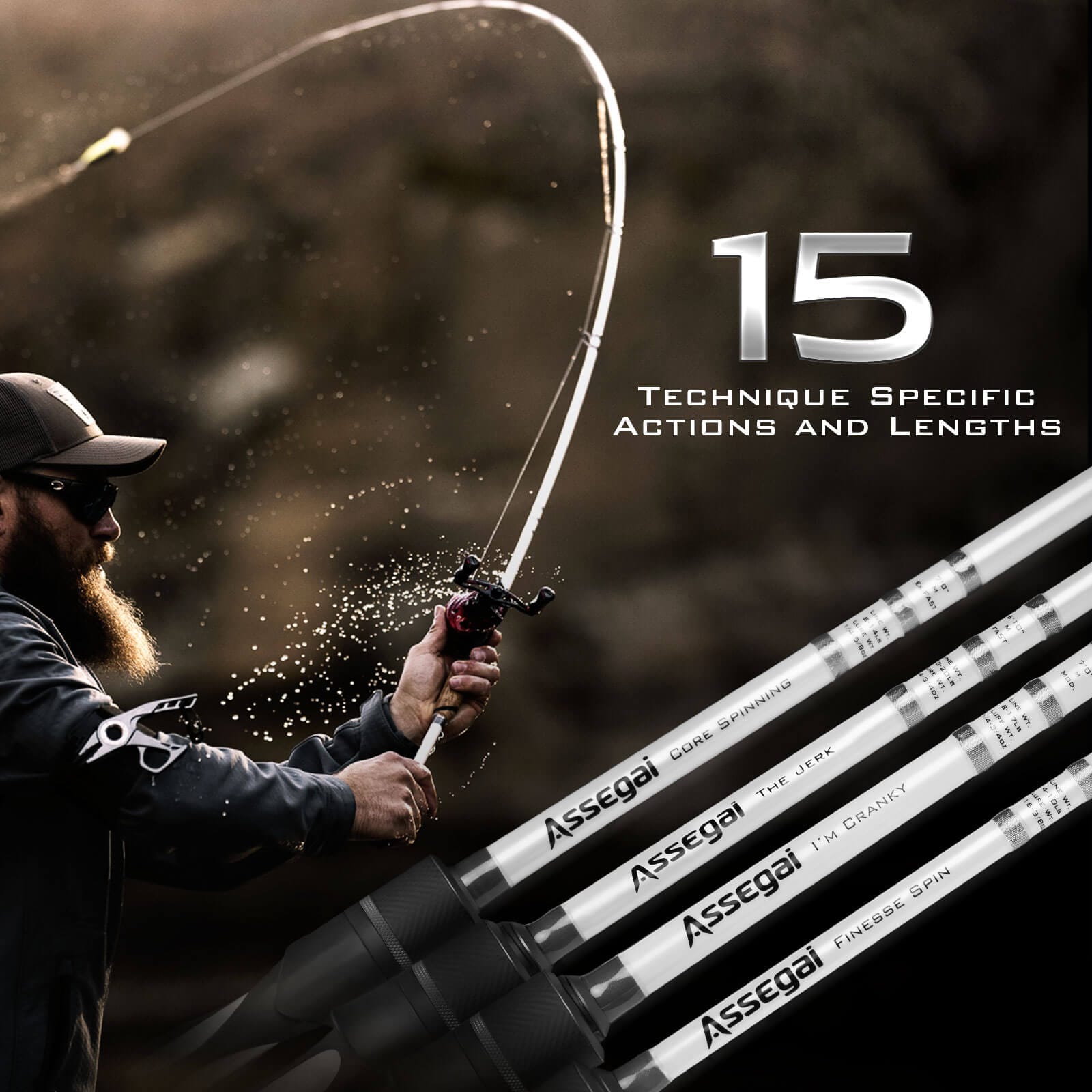 15 Technique Specific Actions & Lengths
Line control of Assegai fishing rods is managed by premium Fuji K-Frame guides with Alconite rings for smooth casting and durability. Fuji TVS spinning or PTS casting reels seats have been selected for the ultimate in reel security, control and performance.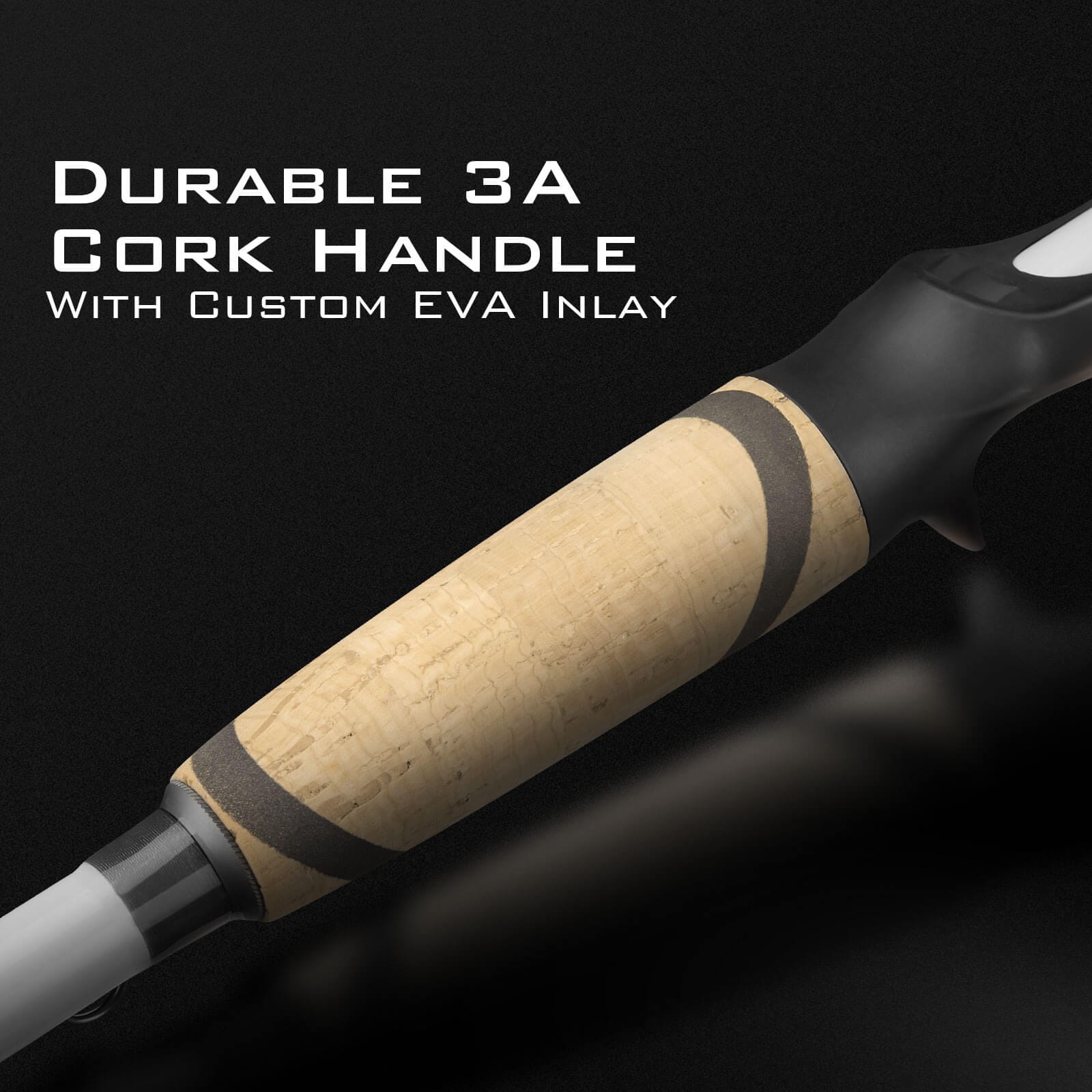 Strong & Sensitive Construction
Comfortable and traditional AAA cork handles feature a custom EVA insert that not only provides beauty but exceptional feel and durability. Carbon Fiber fighting butt and foregrip reduce rod weight and improve balance. Convenient drop shot style hook keepers are added to Assegai fishing rods to keep your gear organized and easily accessible.
Tournament Performance Bass Fishing Rod
We've spared no cost in building these rods to ensure that they look as good as they perform! You'll be proud to have an Assegai fishing rod on your boat knowing that you're using a true performance rod and will have confidence in its durability.
In the KastKing line up of rods I have my "Go to's . These are rods that are light and I'm able to use all day. When I fish I go out for 8+ hrs a day. The Speed Demon Pro series was that rod for me. Now with the Assegai rods I now have another line of rods I can fish for the duration. The feel, the weight , and the unbelievable performance of this rod is amazing. I have the Jerk, plus two more coming. Way to go KastKing. Yet another reason I fish KastKing.