100% Waterproof
KastKing IceRiver gloves are 100% waterproof. These gloves are manufactured with 2.2mm neoprene rubber material for excellent water resistance. All seams are bound, stitched, and glued to ensure water does not enter the gloves.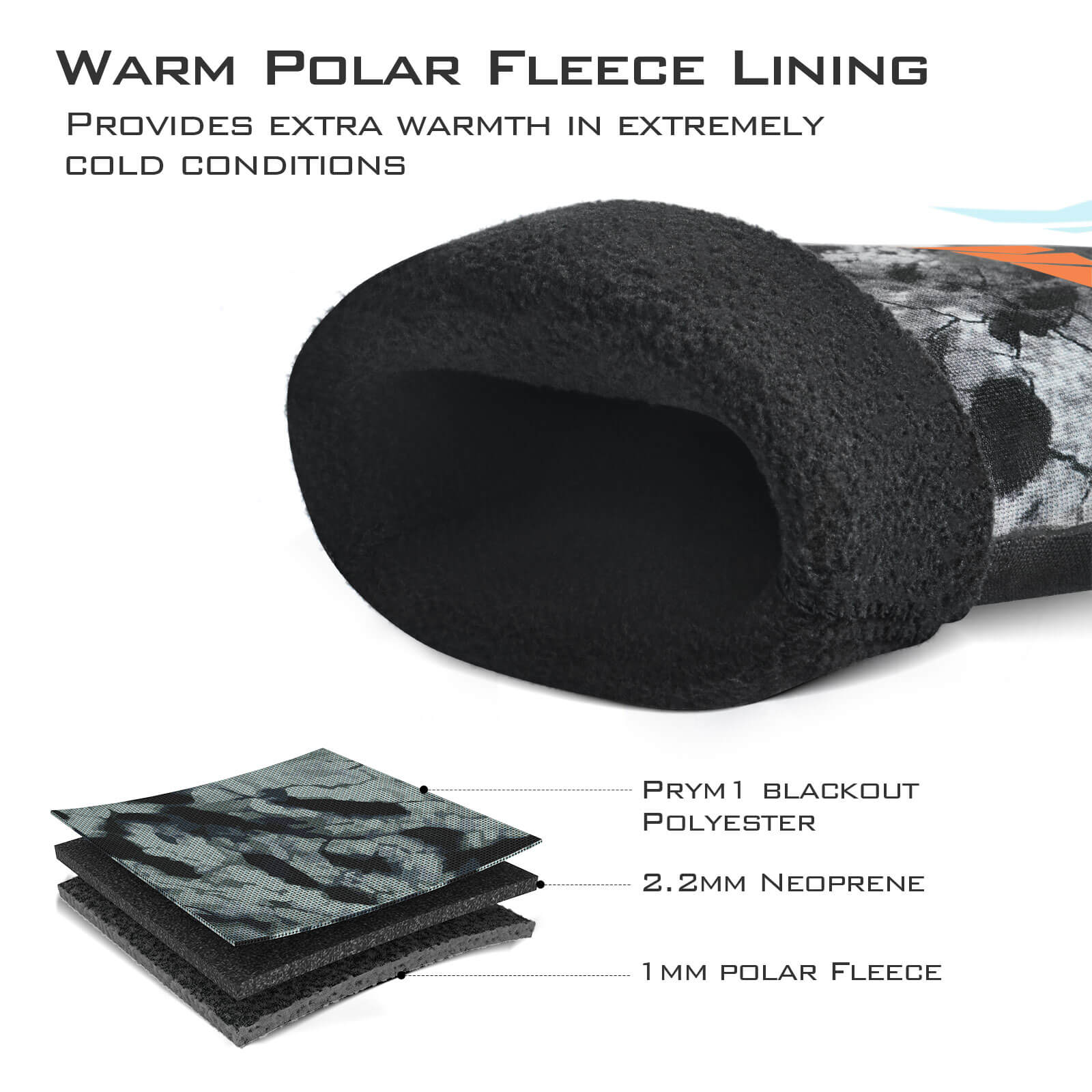 Fleece Lined
The IceRiver gloves are lined with a 1mm layer of polar fleece to provide extra warm in extremely cold and wet conditions.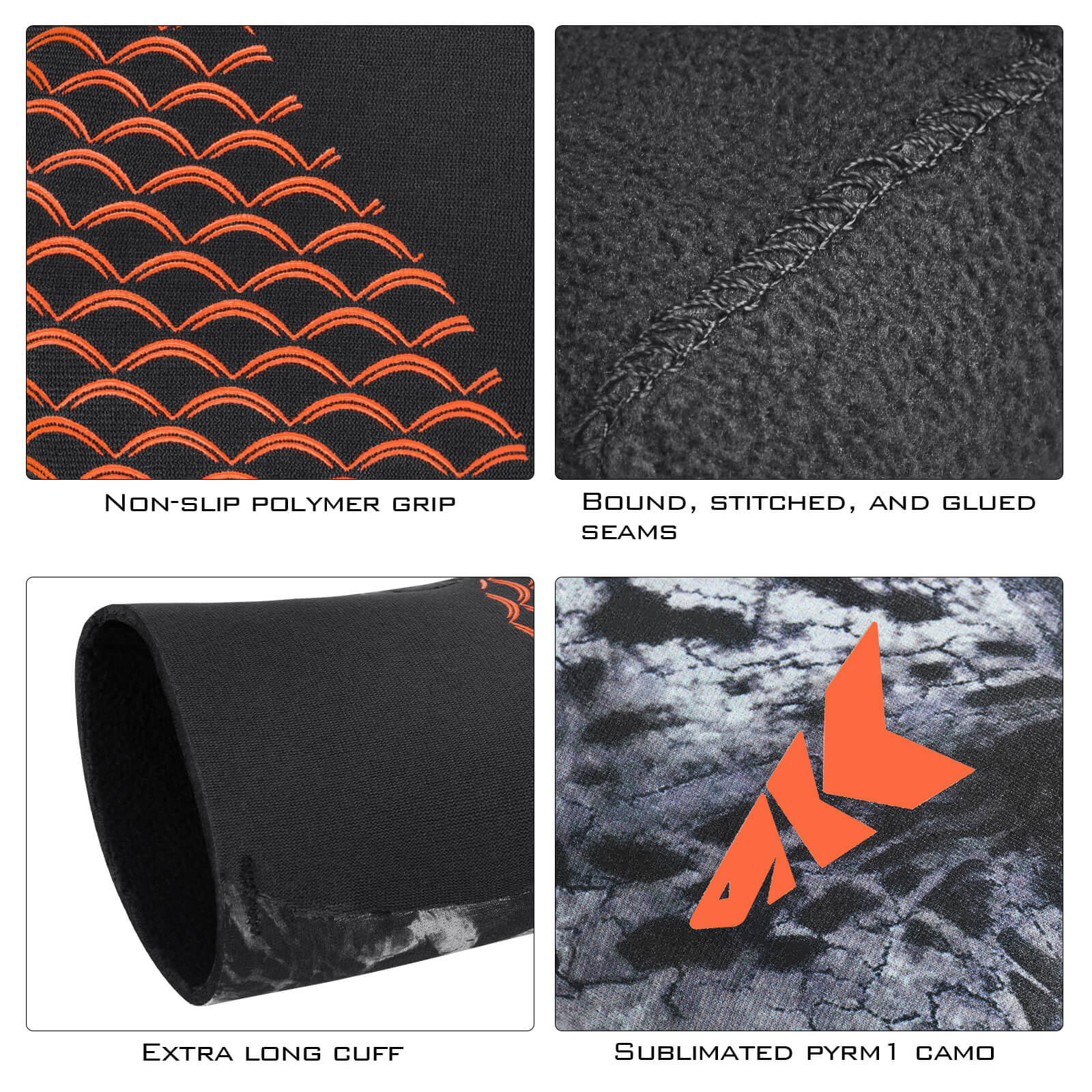 Flexible Anti-Slip Palm
Designed with a fleece lining, waterproof back and soft neoprene and microfiber palm, KastKing Mountain Mist gloves will keep your hands warm in cold conditions. The microfiber palm material in KastKing cold weather fishing gloves helps to extend the life of your gloves while the printed polymer pattern provides additional gripping strength in any weather conditions.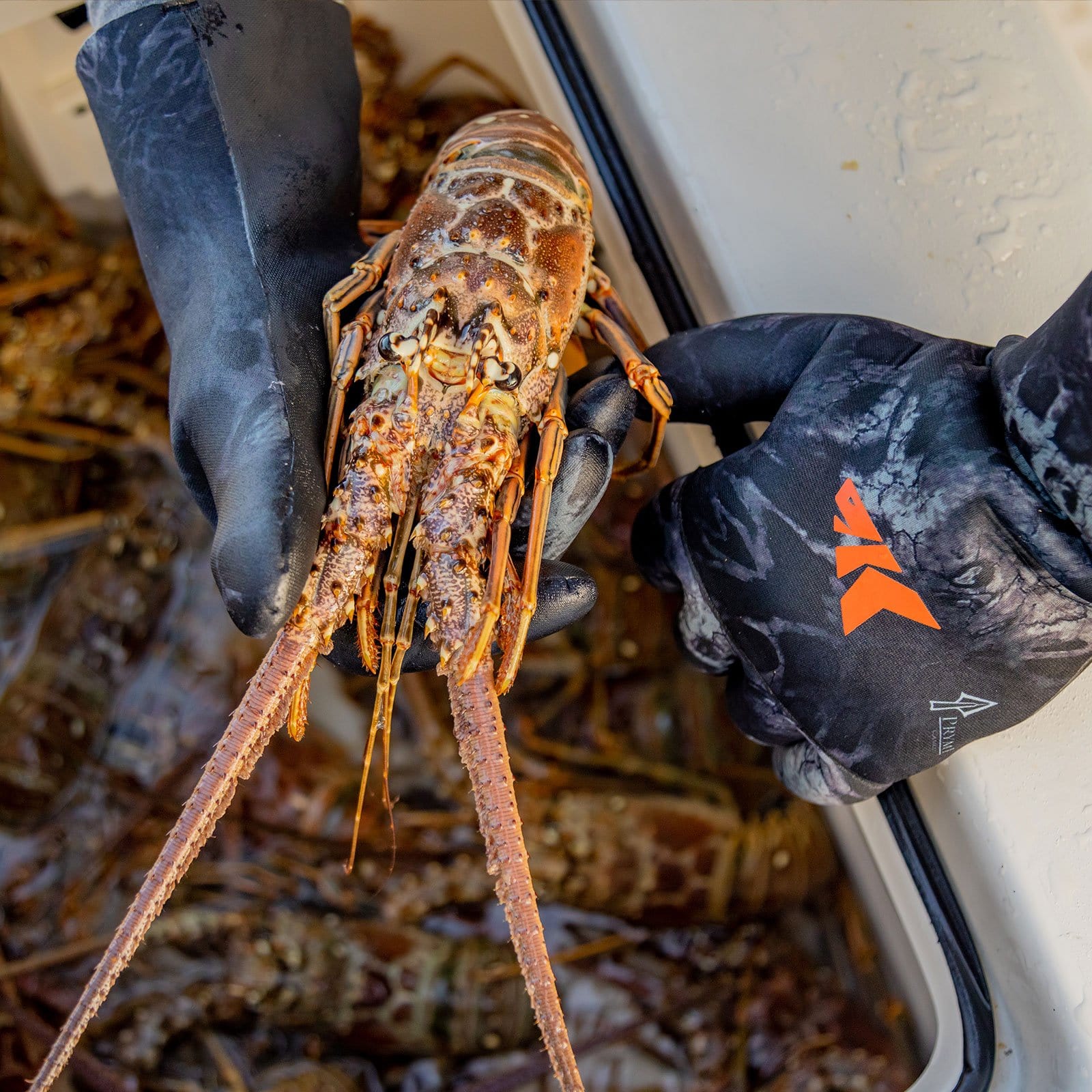 Prym1 Camo Element
"BE THE PREDATOR" with American born Prym1 Camo. KastKing is proud to partner with Stacie Walker a wildlife artist and founder of Prym1 Camo. Stay protected from the harsh winter elements in style with waterproof KastKing IceRiver gloves.
Hands stay dry and warm in ice cold water.
Awesome
Just used them! Perfectly warm and dry hands for two days on the river.
These gloves are warm in cold wet conditions. They're perfect for ice fishing. If I'm casting all day I do wear a nitrile glove on my rod hand as it will eventually get wet.
I love everything KastKing. I had to have them for that very reason. They appear to be well constructed and will match my long sleeve fishing shirt and neck gaiter.
I finally had a opportunity to use these yesterday striper fishing the jersey coast in the Nor'easter. It rained all day the fishing was spotty at best and the weather was worse... they kept my hands warm and dry.