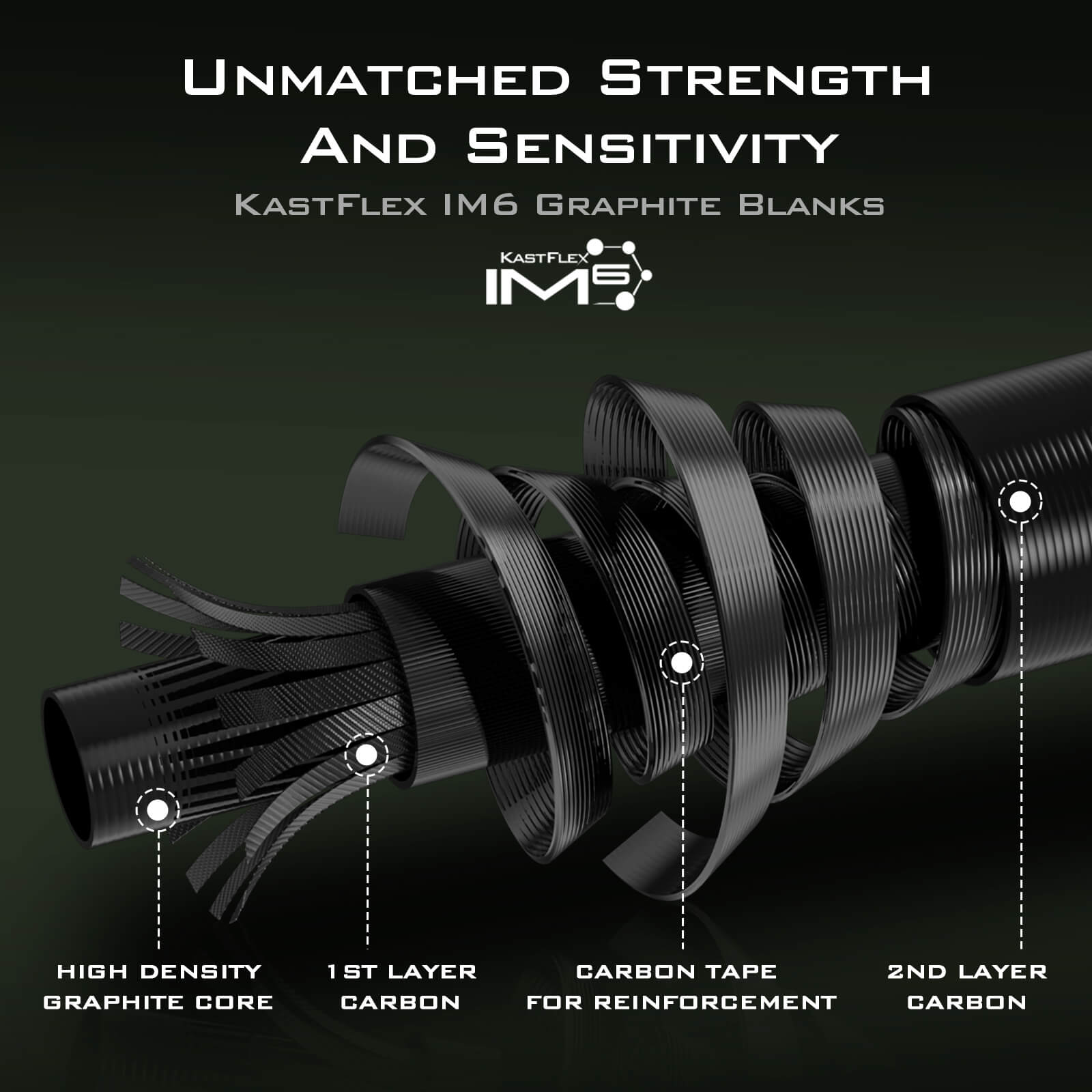 Strong & Sensitive Construction
Made from 24-ton carbon fiber and IM6 graphite blanks, this fishing rod offers unbeatable strength and sensitivity that allows you to detect even the slightest bites, increasing your chances of catching your desired species of fish.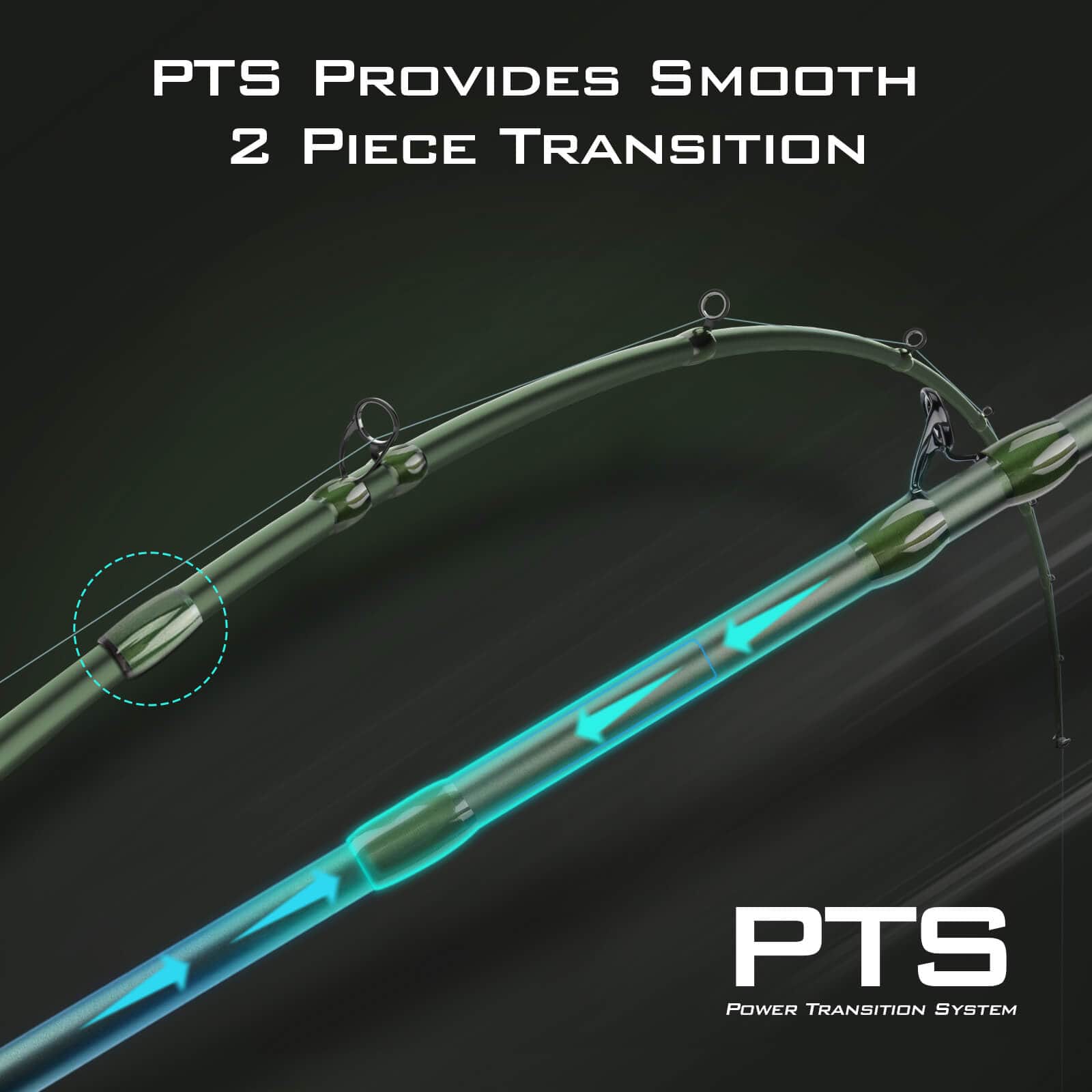 Smooth Casting Experience
The PTS Power Transition System and Tangl-Free Stainless Steel Guides ensure increased casting distance and accuracy, while ultra-thin Zirconium Oxide Rings reduce friction and prevent line tangling for a consistently smooth casting experience.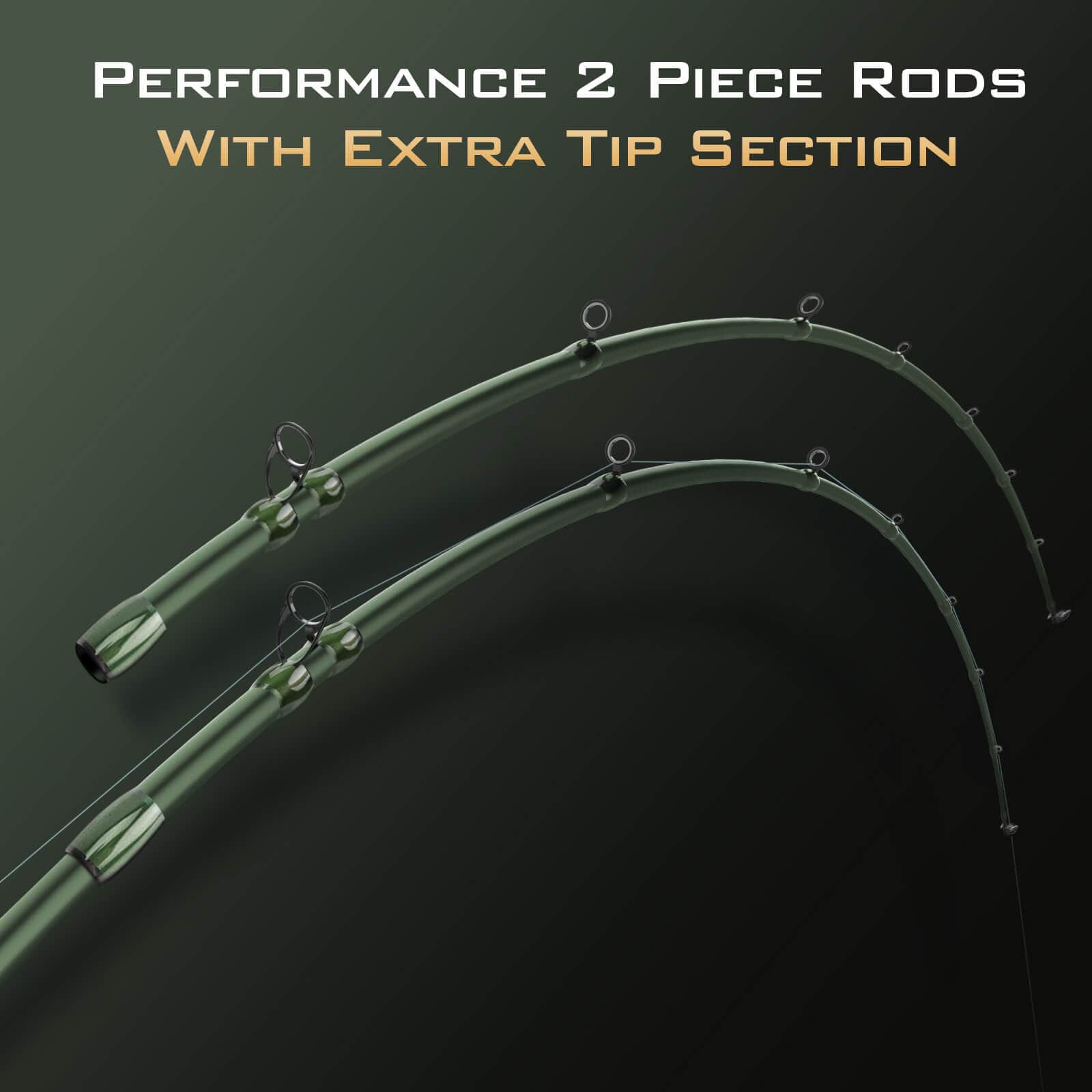 Extra Tip
KastKing Spartacus II Fishing Rod are available in 14 size options, including 8 spinnning rods and 6 casting rod models. Spartacus II Fishing Rods are 2-piece rods and comes with an extra same tip section for additional convenience to your fishing trips.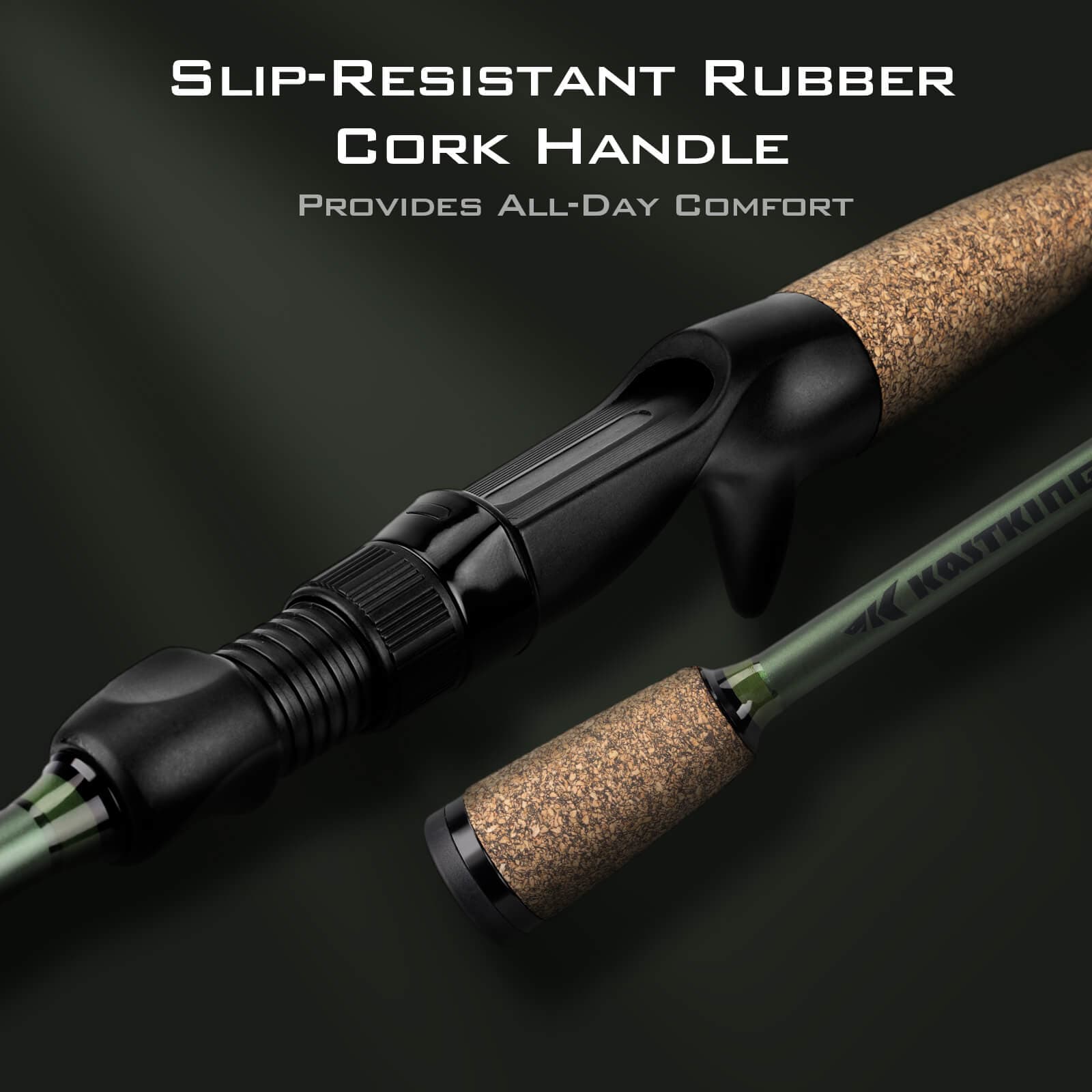 All-Day Comfort
The KastKing Spartacus II Fishing Rod features a Stryker Green main body and a slip-resistant rubber cork handle that delivers exceptional comfort, especially during long fishing trips.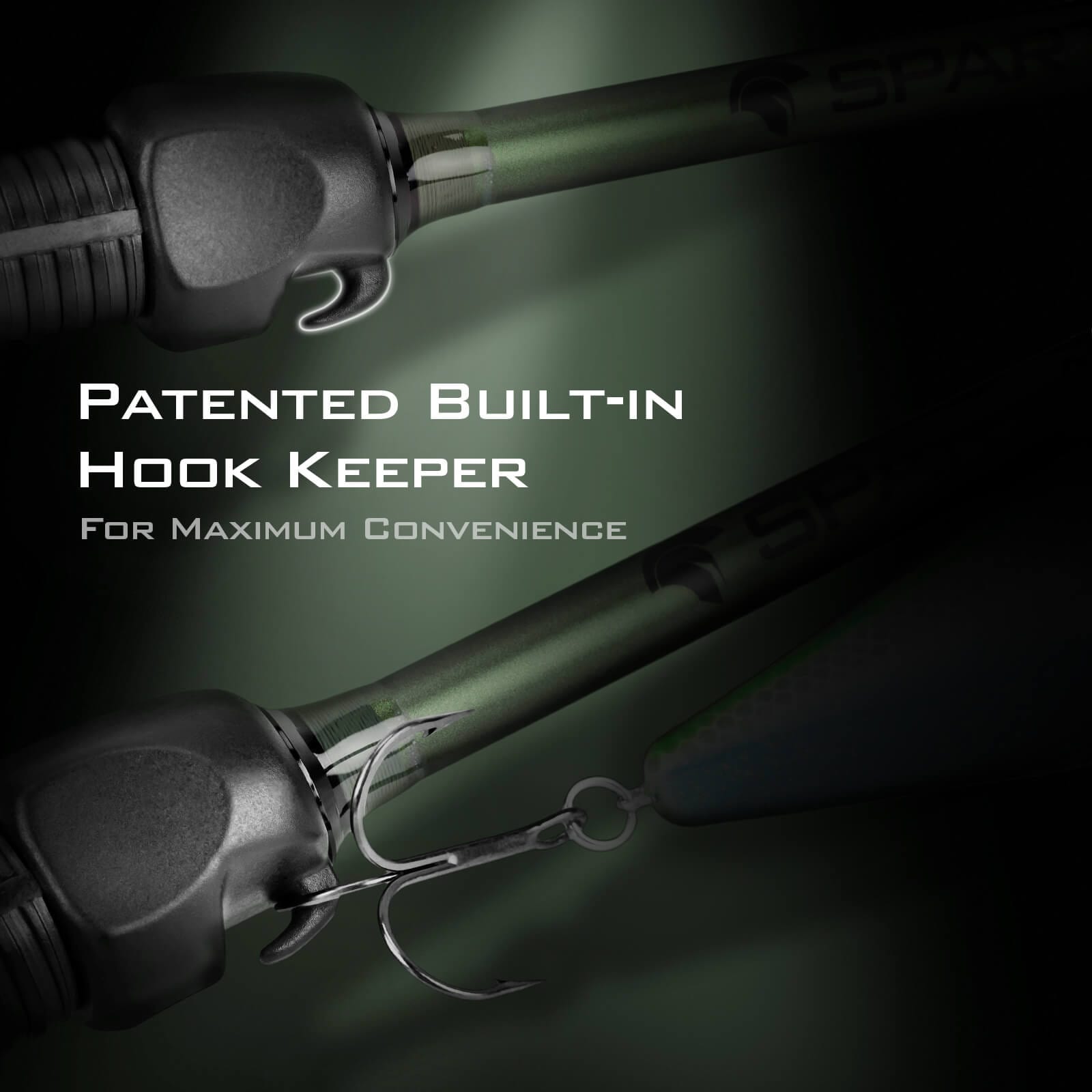 High-Performance Fishing Rod
The Custom KastKing Foregrip includes a patented hook keeper integrated into the handle, providing easy bait storage. These features make the KastKing Spartacus II Fishing Rod a high-performance and reliable choice for all your fishing needs.
Kastking Sparticus II
I received my Sparticus II spinning rod with the Sparticus II spinning reel, also the Sparticus II casting rod and Sparticus II reel. They are the best two rods I have to date. Smooth action and looks outstanding as a matched set. People who I fish with noticed these as soon as they get on the boat. Very satisfied and outstanding set.
Very complimentary to the Spartacus 2 reel.
I had bought the Spartacus 2 reel and the rod it was on was cracking near the reel seat. I already loved how smooth the reel was and didn't think it could get any better till I got the Spartacus 2 rod! Excellent combo and very smooth. Keep up the awesome work!
Great Quality
Could not be happier with this and all KastKing products.
spartacus 2
i absolutely love my Spartacus 2 baitcaster rod and reel combo