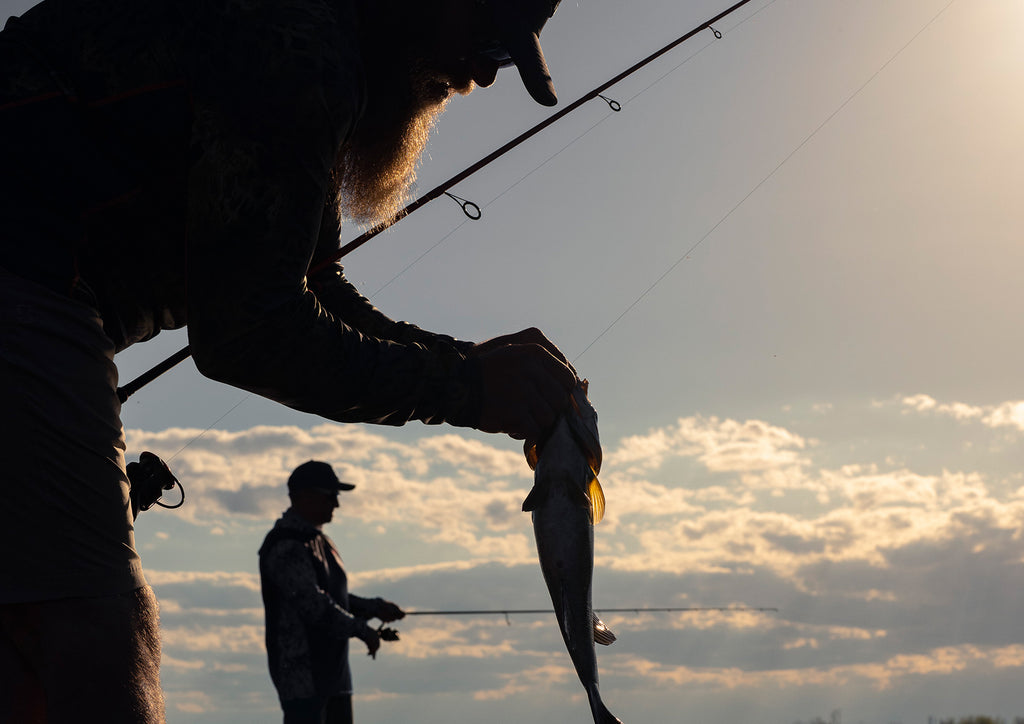 What Is The Best Bass Fishing Rod and Reel Combo
Knowing exactly where to start when it comes to fishing gear is challenging, especially when you're a complete newbie to the world of fishing.
What reel do you get? What rod is best? Do I need a baitcasting reel or a spinning reel?
All of these questions are legitimate.
But when it comes to getting the best combination for reels and rods, the abundance of options available to you can be overwhelming. There are so many choices when it comes to reels, rods, and whether you need a fast action rod or a medium-heavy rod.
If none of these terms make any particular sense to you then you're in the right place. For those with slightly more experience, this article will still help pick out some of the best combos so that you can get out to the water faster.
In this guide, we'll go through the best option for all anglers - experienced or amateur - as well as budget options for beginners and a medium-priced option for all.
Why a spinning reel over a baitcasting reel?
Whether it be a pond, lake, river, or other body of water, a spinning reel has no problems when it comes to throwing a wide variety of bait. Its simple maintenance and high versatility allow for no backlash while casting, unlike with baitcasting reels.
Spinning reels are the go-to option for beginners when it comes to freshwater bass fishing. They are lightweight and incredibly easy to use, especially when using lightweight lures. With this ease of use and cheaper price point, spinning reels are great options to go for.
Benefits of the Speed Demon Elite Spinning Reel
There is a reason why this KastKing Spinning Reel was named the Speed Demon Elite. Its 7:4:1 gear ratio offers ultra-fast retrieval and line pick-up. This benefits anglers when it comes to reeling their bait back in before casting back out into the water. Its speed allows all users to be able to spend less time fumbling around trying to recast and more time enjoying the action.
But how fast is it?
IPT is a term coined by freshwater bass anglers meaning inches per turn. It helps to determine the real speed of a reel as it determines how many inches of line each turn of the reel will allow for. With the 3000 size option, the Speed Demon Elite can reel in 42.1 inches of line per turn of the reel.
Apart from its excellent speed, the Speed Demon Elite has an excellent lightweight construction and incredible toughness.
Toughness features:
*CNC machined aluminum alloy body and body covers
*7075 aluminum main gear
*carbon fiber rotor
*CNC aluminum handle
*EVA Handle Knob
KastKing prioritizes its product durability, while also keeping its devices incredibly lightweight; its larger 3000 size option weighs in at just 8.9 ounces.
The Speed Demon Elite is packed with features that allow for toughness and durability. Whether it be its main gear or hardened body, large fish are no challenge for this lightweight reel. It holds 17.6 pounds of carbon fiber drag that helps any angler reel in their catch with ease.
Pricing
The Speed Demon Elite Spinning Reel comes in at $99.99. Although it may be one of our higher priced reels, for all of the leading-edge reel features packed into this lightweight device - it's a bargain. Hailed as being one of the fastest spinning reels on the market, its durable CNC design with incredible carbon fiber drag capabilities makes this spinning reel the perfect partner for any angler - professional, intermediate or amateur.
Benefits of the Perigee II Fishing Rod
The Perigee II fishing rod is a two-piece rod coming in with two different size action tips: medium-heavy or medium action. The difference between the two depends on the sizing of the lure that you'll be using. The action describes how your rod will bend, with medium and medium-heavy rod actions being able to handle much larger lures without bending.
We recommend the medium-heavy option as it has larger versatility, especially when it comes to different types of lines and lures allowing you to partake in any kind of fishing that you choose.
So what makes this rod so good?
Firstly, it is a two-piece rod that maximizes accuracy, power, and strength by utilizing its Toray 24-ton carbon matrix KastFlex blank technology. This technology coupled with the 29 options ranging from ultra-light to heavy spinning rods you don't have to limit yourself to just bass fishing, but you can catch pretty much any kind of fish regardless of its size.
If that doesn't sell you on it, KastKing is dedicated to only using the most premium products without the overwhelming price tag. Premium products included in its construction include:
•Fuji O-Ring line guides
•tuned ergonomic graphite high-strength reel seats
•high-density EVA grips
•Saf-T Keeper hooker holder
•Carbon fiber finish
The Perigee II uses Power Transition System (PTS) hybrid spigot joints which allow anglers to transition power smoothly. In addition, the computer control wrapping at 0, 45, 90, and 135 degrees keeps the power moving within the rod so that it feels exactly like a high-performance one-piece rod.
At only $69.99, you're going to struggle to find a rod packed with these features all included in a lightweight design for under $100.
Conclusion
As we've stated before, there are a plethora of options when it comes to fishing reels. Whether it be baitcasting, spinning, or conventional, it can be difficult to choose. Then you have to choose a rod as well: one-piece or two-piece, which one is best for performance.
With this guide, we've taken you through the reasons why the KastKing Speed Demon Elite Spinning Reel & KastKing Perigee II Fishing Rod are the best combination.
Its durability, incredible aesthetics, and ultimately lightweight and high-performance capabilities make it one of the best combinations on the market. It comes in at $169.98 which includes all of the features listed above without any add-ons.
There is no need to worry about breaking it or pushing it to its limits, especially as a beginner. KastKing makes its products with construction quality as its focus, ensuring that all of its combinations can keep up with the pressure -- just like you!