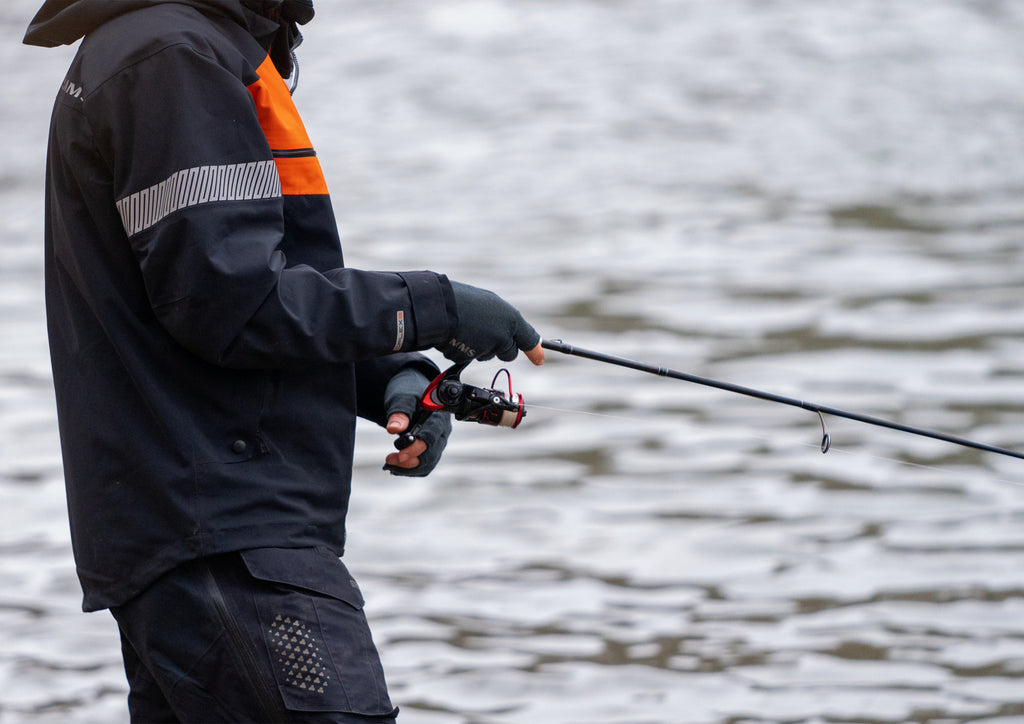 What are the Best Beginner Fishing Rods from KastKing?
The opinion of "best" is very subjective. If you were to ask five different anglers what the "best" rod for fishing was, you might get five different answers. This can easily frustrate beginner anglers looking for their next first purchase. Hopefully, this article will assist you in making that decision and your next purchase won't be so nerve-racking.
What are you fishing for?
Pan Fish
Most beginner anglers like to start out going to small creeks, rivers, and local ponds. That is exactly how I started out freshwater fishing. Nothing is simpler than a rod, reel, line, hook, and bobber. Hunting for panfish and other small species can be a gateway to fishing more and more. If you are just trying fishing out for the first time, you cannot go wrong with the Brutus Spinning 6'6" Moderate Power Light Action. The Brutus rods feature Brutus Tuff Composite Glass and Carbon Fiber. They have incredible toughness and durability. They are comfortable and feature incredible performance for the price. The retail of this rod is under 40 dollars and well worth it. I have had two Brutus rods and they have performed well in fresh and saltwater. They can handle anything any beginner can throw at them.
Bass Fishing
Bass Fishing is a tough world. Most of the market is to catch the angler's wallets and not fish. When selecting your first Bass Fishing Rod, think of what styles of fishing you will be doing. Most beginners start out with small plastics and finesse applications like Ned and Drop Shot. If you plan on bass fishing with small plastics, then I recommend the Perigee II 6'6" or 7'0" Spinning Fast action Medium Power. The Perigee II rods are the absolute best value on the market. They are constructed with 24-ton Toray Carbon Matrix KastFlex blank. This is a proprietary blank designed and developed by KastKing. KastKing used the best components for the construction of the rod. They utilize Fuji O-Ring line guides and a high-strength graphite reel seat. The Perigee II is lightweight so you can fish all day with minimal fatigue. In fact, it is one of the lightest rods on the market for under 100 dollars. With all the high-end components, this rod is an absolute steal at under 55 dollars.
Catfishing
Fishing for catfish is something that the entire family can do. I have spent many hours hanging out at the lake with a couple of lines out waiting for a solid bite. When selecting a catfish rod, you must consider a few factors. If you are just fishing a small pond then a big rod isn't needed. If you are going to a larger body of water and using live or cut bait, then you must be prepared for any situation. At a small pond, any of the listed rods above will also work for the beginner. At a lake, you might hook into a larger fish so having a rod that can handle it is very important. I would purchase the Kong 7'6" Spinning Medium Heavy, Fast Rod. The rod can handle big weights that are used to launch bait into deeper waters where they swim. The rod is a full graphite blank constructed of S-Curve graphite reinforced with NANO-resin technology. This allows the rod to deliver strength and lifting power while being both lightweight and sensitive.
Traveling
Portability and storage are an issue with some anglers. They want a rod to use but don't have the space for storage or maybe some are looking for a rod to fit in their car or truck that doesn't take up much space. The Compass is a telescopic rod that I absolutely love. The best all-around Compass rod is the 6'6" Moderate Fast action Medium Power Rod. Even though it is 6'6" it collapses down to only 17 inches. At that size, it can travel with you everywhere. Do not worry about it taking too much space on your camping trip or in your luggage. It easily fits into backpacks, golf bags, luggage, and airplanes. I have mine under my back set in the storage compartment of my Tacoma so I am never without a rod. It is made of a graphite composite blank that is lighter than fiberglass. It also features a graphite reel seat and stainless steel line guides with titanium oxide ceramic rings which are perfect for all types of fishing line.
All Around
Most of the beginners that I talk to want an all-around rod. They do not have the desire or need to have multiple rods for different species and techniques. The best all-around Rod from KastKing is the Perigee II Twin Tip Spinning Medium / Medium Light, Fast action rod. When I say twin tip, that means it comes with two different tips that allow you to change the power characteristics of the rod. That's like getting two rods for the price of one! The Medium Light tip allows you to chase smaller fishing at your local pond or use finesse techniques like Drop Shot and Ned when fishing for bass. The Medium tip allows you to fish a Texas Rig on plastics and even small ball head jigs. It also has enough backbone to fish for catfish if needed.
Final Thoughts
KastKing has so many options available it can make anyone's head spin. Sometimes I find myself going crazy over figuring out my next purchase. Out of all the choices in this blog, my number one is the Perigee II rod. I have used that rod all over the entire US and even in saltwater going after sand bass and hybrids in San Diego. Not once has the rod failed me and it has always been able to handle any technique I throw at it. When anglers ask me what rod they should get, I always talk about the Perigee II rods first. Even though they are priced as an entry-level rod, they are not. They are well built and can take a beating. The blank is strong and sensitive and the components are top-shelf.
Jose Cinco is a freshwater kayak fisherman located in Central Oklahoma. While normally targeting Largemouth and Smallmouth Bass, he also travels across the nation to hunt for Trout and Catfish. When traveling on the west coast, saltwater sand bass and hybrids are his targeted species.