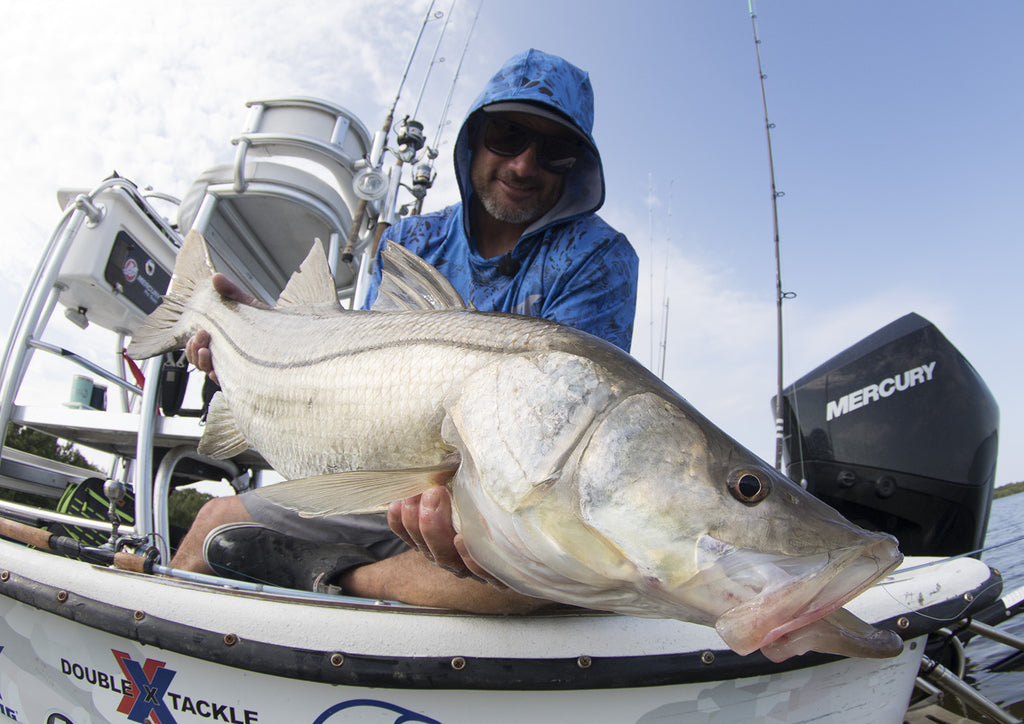 What is The Best Inshore Saltwater Spinning Reels?
Inshore saltwater fishing allows anglers to target fish from one pound sand bass in California to one hundred pound tarpon in Florida. While finding a single reel that does all that may seem impossible, it becomes easier when an angler understands the requirements of a good saltwater fishing reel.
While anglers have an assortment of reel styles to choose from, like baitcasters, conventional reels, and fly gear, the spinning reel stands out for inshore fishing. The spinning reel is the most common setup on the water with a generous line capacity, ease of use, and ease of maintenance. One benefit of spinning reels over the other listed is spinning reels have a reversible handle. Since the drag, bail, and all other operations happen on the reel, anglers can position the handle for right or left-handed operation.
So, what are some things that the ideal spinning reel would do while inshore fishing? We can break this next section down into a few parts to answer that question. By picking some common inshore game species, we can look at the most important features for anglers targeting them. We will use flounder, red drum, and sand bass for these examples.
Flounder
Found in nearshore waters of the Atlantic Ocean, flounder are bottom feeders growing to a few pounds. Flounder are found on the sandy bottoms of estuaries, tidal flats, and deep channels. The most common methods for flounder fishing are jigging, and fishing cut baits like squid. Anglers fishing for flounder require enough line capacity to cast beyond a sand bar or to drop baits to deeper inshore channels. Large flounder can be tough fighters using their doormat-shaped body to suction themselves to the bottom. A strong, easily adjustable drag reel is needed to pull these tasty fish off the bottom.
Red drum
Red drum or redfish are warmer water inshore fish found from the Chesapeake Bay area down to Texas. During fall migrations, large schools of "bull drum" weighing as much as sixty pounds will cruise the beaches eating whatever they can find. Drum can be fished with live bait like shrimp or lures such as surface plugs and jigs. They frequently feed near jetties and in the marshes of the south. When fishing plugs and jigs, a spinning reel needs to have a smooth, fast retrieve ratio so that the lure can maintain an attractive action in the water. Surf fishing for red drum can be exciting and often leaves the angler and their gear covered in sand and salt water. Having a robust setup that can be easily cleaned is key to keeping fishing until the next fall migration.
Sand Bass
Sand bass is the most popular game fish for California inshore anglers. Sand bass spends most of the day near the bottom, feasting on crustaceans like oysters. in the evening, they swim higher in the water column, making them a great target for anglers using swim baits and plugs. Fishing the region's kelp forests requires a sensitive reel to fish the smaller baits that sand bass love while being aggressive enough to fight them from the kelp.
From the three species compared, there seems to be a common thread. Spinning reels for inshore fishing need to have a decent line capacity, fast retrieve, and smooth drag.
KastKing Kapstan Elite Saltwater Spinning Reel
The KastKing Kapstan is the "reel" deal when it comes to an inshore spinning reel. With a CNC aluminum body and rotor, this reel will stand up to the harshest of conditions and survive a couple of drops on the jetty though no angler wants to drop a reel as handsome as this one. Even the handle is machined from a single piece of aluminum, coupled with the oversized handle; anglers can keep a firm grip when fishing with slick hands. Kapstan Elite Spinning Reel has up to15 EverSeal rubber rings to keep water out of the main gear. The KISS or KastKing Intrusion Shield System includes labyrinth-style greased sealing grooves that create a water-tight seal while providing constant lubrication. The Kapitan's double shielded ball bearing offers an exceptionally smooth reel. Depending on the size of the reel, chosen drag systems can be three, four, or even five disc carbon washer systems providing enough drag to pull monster fish out of the surf. Line capacity on the CNC aluminum spool is great, with the 3000 series holding 130 yards of 30-pound braid.
While this article is called" The best inshore saltwater spinning reel," we provided a second option. You will see many of the same features as the KastKing Kapstan Elite Saltwater Spinning Reel but at a lower price point. The KastKing Sharky III offers a smooth 10 + 1 saltwater rated double-shielded stainless steel ball-bearing reel. The Sharky's body is graphite fiber to keep the reel light and rigid. The triple disc carbon fiber drag provides up to 33 pounds of drag on a 3000 size reel and up to 39.5 pounds on the larger 4 and 5000 series. The 3000 series will hold 220 yards of 30-pound braid for line capacity.