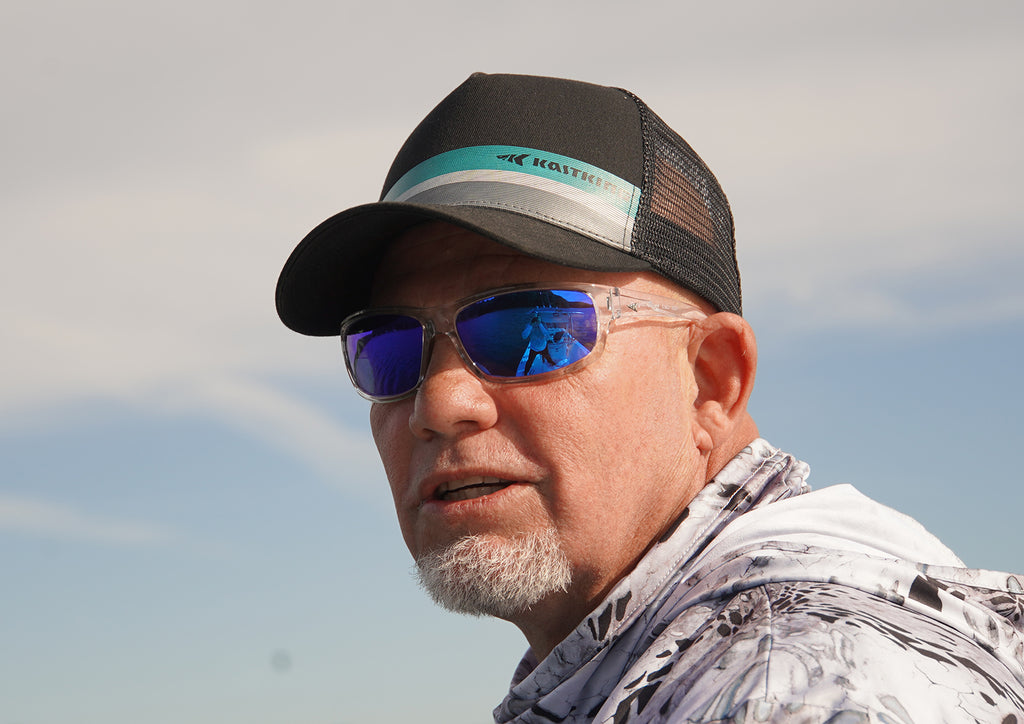 What's The Difference Between PC Lens And TAC Lens On Sunglasses
When you've been looking for a new pair of sunglasses, it's easy to get confused with the different types of lenses available.
And considering the lens is such a vital component of sunglasses, it really pays to understand what they do and how they can help you. 
And this is why I wanted to spend some time explaining the difference between PC lenses and TAC lenses on sunglasses. 
So, if you want to be in the know about the different styles of lenses you have available in sunglasses, don't go anywhere; everything is about to be explained:
What Are PC Lens? 
When you first hear about PC lenses in sunglasses, you might have thought they are sunglasses lenses that you can use with your computer. 
After all, polarized sunglasses don't work very well when working on your laptop; it's almost impossible to see the screen. 
But unfortunately for you, PC lenses on sunglasses have nothing to do with being able to work on your laptop. 
Instead, PC is an acronym for the composite used to make the lens. In other words, PC stands for polycarbonate. The question is, why are they good, and what do you need to know about them. 
Let me explain:
Polycarbonate lenses were first invented in 1953, but strangely two scientists developed them one week apart despite being on opposing sides of the world. 
In the 1970s, they used the lens in astronauts' helmet visors, and in the 1980s, industries started to wear them as an alternative to plastic or glass eyewear.
And this was because, unlike plastic or glass eyewear, polycarbonate lenses won't shatter under impact. And this made them ideal for sportswear, children, and safety lenses. 
Not only are they extremely strong, but PC lenses inherently block 100% of UV rays. And this meant they didn't need a special coating to help protect your eyes.
Advantages Of PC Lens
The PC lens is extremely highly resistant to impact and won't shatter. In fact, polycarbonate is the same material used for bullet-proof glass due to its impact-resistant properties.
Polycarbonate lens is lighter and thinner than glass, making it more comfortable to wear for long durations.
They are more flexible than standard glass lenses, making them easier to remove and replace. They are also available in more styles of sunglasses that cannot use glass lenses.
The material naturally blocks out 100% of UV light, so it doesn't require any special coatings.
Disadvantages Of PC Lens
Some people complain that they cannot see through the lens very easily, but this is only a tiny percentage of the world's population.
Polycarbonate sunglasses are very susceptible to scratches. For this reason, the lens requires a scratch-resistant coating applied.
What Are TAC Lens
So, we've spoken a little about PC lenses, but now it's time to shift our attention to TAC lenses. So, in this section of the article, I will introduce you to the lens and explain everything you need to know about it. 
TAC lenses are a specific type of polarized lens with a multi-layer composite, but more importantly, it includes the unique Triacetate Cellulose (TAC) process. 
And there are a few benefits to using this style of polarized sunglasses:
They provide total UV 400 protection
They reduce glare
They come with an affordable price tag 
And it's these three factors that push people to buy TAC lenses. 
Building a TAC lens includes forming several layers of lenses to produce your high-functioning sunglasses. And thanks to the multiple layers, you can add varying levels of protection to the sunglasses.  
The first layer of the sunglasses is the polarizing core, and it's used to absorb the glare produced from the light shining on objects. 
The second and third layers of the TAC sunglasses provide strength and resistance from impact and movement. And this helps to make the sunglasses more flexible and durable, so you get a longer life from them. 
Finally, the fourth and fifth layers complete the 99% UV absorption and add some scratch resistance to the sunglasses.  
Before I move on to the advantages and disadvantages, it's worth noting that you can have more than seven layers in TAC lenses. Some are known to go up to 9 layers, but there's no confirmation whether having nine layers is better than seven.
Advantages Of TAC Lenses
TAC lenses are incredibly lightweight, making them more comfortable to wear for long durations.
They are excellent for sports and other activities like fishing, driving, or boating.
They are much more affordable than traditional polarized sunglasses because of the process TAC sunglasses use.
They lást longer than other brands thanks to the additional layers protecting the sunglasses from drops, scratches, and shocks.
Using multiple layers has enabled the sunglasses to provide clearer vision than standard polarized sunglasses.
Disadvantages OF TAC Lenses
The frames tend to be less than durable, so the glasses are so cheap.
Differences Between The Two Lenses
Okay, so you know a little bit about the sunglasses and the advantages and disadvantages, but what are the differences between the two?
Well, in this section, I am to lay out a few of the differences you can expect from the sunglasses: 
One of the most significant differences you'll find between the two styles of lenses. One is made with a shatter-proof polycarbonate, while the other uses a Triacetate Cellulose. 
Both are extremely strong, but polycarbonate is very susceptible to scratches unless it comes with an added film; that being said, they're shatterproof. 
Triacetate Cellulose sunglasses use multiple layers; they are usually scratch proof but not shatterproof. 
I also tend to think TAC glasses provide more polarized sunglasses with a clearer vision, which in my mind, makes them more attractive.
Final Thoughts & Takeaways 
I hope this article has helped you understand the differences between TAC and PC lenses in sunglasses. 
Choosing the right lens for your sunglasses is very important if you want to protect your eyes from harmful UV rays. 
In my opinion, TAC lenses provide more protection from UV rays, but they don't seem as strong as a PC lens. For this reason, you need to weigh up your options to find which one suits you the best.