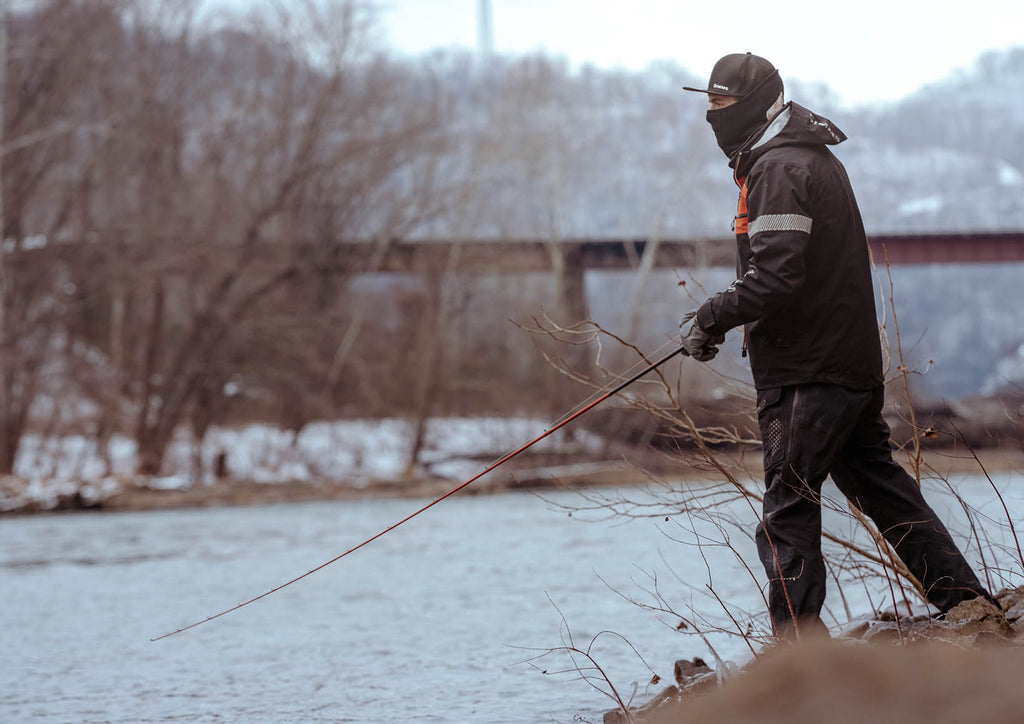 Tips for Successful Bank Fishing
Growing up in Long Island, NY, bank fishing was the way to go. I can remember hopping on my bicycle with my fishing pole and tackle in a small backpack, then off to my favorite lake or stream. Bank fishing, in case you were wondering encompasses any style of fishing where you are standing on the edge of the water, with no boat, or waders/hip boots. Bank fishing can be challenging as access at times can involve getting through brush, downed trees and small entry streams into the lake or saltwater cove/canal. One of the best parts about bank fishing is it is a great way to get the young kids started in fishing. Read on for the fishing tips you will need to work the "banks" successfully.
Before looking at fishing tips for bank fishing, let's talk about the different types of banks you may encounter. Banks can vary in size, access, type of water – freshwater or saltwater – and other variables. Each type of bank can be fished differently.
Freshwater streams - Usually smaller in size and depth, with widths to 10 feet and depths of no more than 2 to 5 feet. Typically good spots for trout.
Small ponds – To me, small ponds are under 2 acres in size with depths of up to 10 feet. The shoreline of these ponds are usually accessible, but may require permission or creative access to bank fish.
Lakes – As we get larger, the waters get deeper and vaster. In NY, Lake Ronkonkoma is a great lake for bank fishing. It offers anglers a 2 plus mile circumference, and the ability to walk around the entire lake. Fine a lake like this or even larger with good access and cover, and you are in the strike zone.
Each one of these will offer great options to catch a few fish, and they are also great places to get the youngsters starting in fishing. They can all be easily accessible, and offer hours of fun-filled catching experiences.
Hit the bank
Bank fishing is not that difficult. You do not have to worry about having a boat, you don't need chest or hip waders; all you need is a pair of sneakers and a fishing pole. There are several things to keep in mind when bank fishing, and that will also depend on where you are fishing. In the north where I live, we only really have to worry about ticks. With that in mind, wearing light colored clothing or long white socks is a good idea. However, if you live in the south where alligators and water moccasins live, you need to make sure the bank you are fishing is fairly clear, offering low grass and a good view of the water. You should also know if it is a good fishing spot or just an alligator pond. This info can be garnered from your local tackle shop or environmental office in the area. 
There are other fishing tips you need to know. Like keeping your distance from the water. Fish can spook easily and running right to the water's edge may move potential targets off the bank and into deeper water where they will seek shelter. Staying at least six feet off the water's edge is also good buffer for the alligator and snake areas.
When I first started bank fishing, I started in freshwater and used smaller worms – live and soft plastic, small lures like in line spinners (Mepps and Rooster Tails) or small Kastmaster spoons in gold or silver. These lures or bait will catch just about any species. This works well for streams, smaller ponds and small lakes. I paired these lures to shorter rods in the 5 to 6-foot class with size 1000-2000 reels. The line back then was monofilament in 10-pound test. Today I use braid line of 15, with a 6-10 pound test length of leader. KastKing makes some really great options for bank fishing. Check out the list below and then hit the website and grab some bank fishing rods and reels.
In larger lakes and ponds, again the scenery may change, causing the tackle to be altered as well. A good tip for larger lakes and ponds when bank fishing is to understand how far you need or want to cast. And, working these bodies of water could mean making long casts parallel to the bank or to deeper water off the bank. When I fish larger lakes I almost never cast straight out but parallel and out about 15 to 20 feet maximum. For lures, my best tip for bank fishing would be crankbaits, spinnerbaits and topwater lures. These will surely get any bass, pike, pickerel or others excited. Fish, especially largemouth bass and pike/pickerel will set up along the bank and in or under shaded cover. While looking to target these, look for some form of cover running parallel to the bank. Make long casts, past the structure, then work your bait or lure back towards and over the structure.
KastKing Rod and Reel Options 
KastKing Resolute, Crixus and Perigee II Rods

For streams, look in the 5-6 foot range with weights in the 4-10 pound class for streams

KastKing Speed Demon and WideEye Walleye

Rods

.

For smaller ponds, jump to rods in the 6-6 to 7 foot class with weights in the 6-12 pound class.

KastKing Speed Demon and Perigee II 

Rods

On the larger bodies, and with long casts the norm, I prefer rods in the 7 to 8-foot range with weights in the 8-17 and 10-20 pound class.

Reels

Bait Casting – Mega Jaws (Upgraded version), Bassinator and Verus Assassin
Spinning – Zephyr 1000 SFS, Speed Demon Elite and the Sharkey III
These reels will cover the gear ratio you want, plus short and long casts.
BaitCasting
Spinning
Bank fishing is a load of fun for the entire family and a great way to catch a few fish. Check out your local area and I am sure there will be bank fishing options within easy reach, and a great place to start.