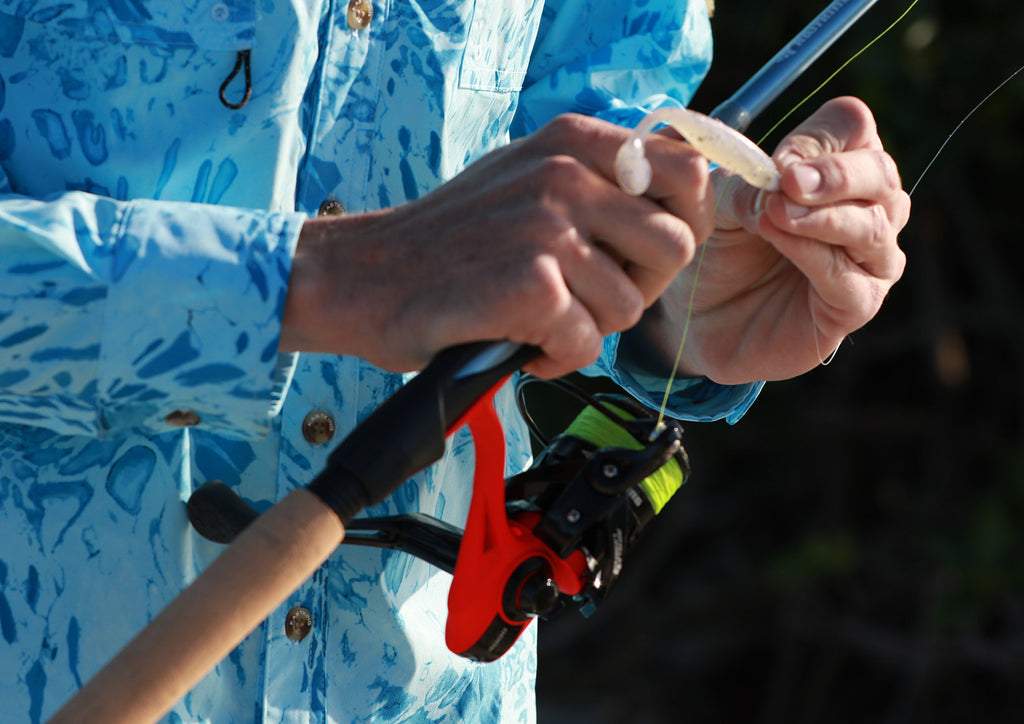 How To Choose the Right Ice Fishing Reel
Before you know it, winter will be settling in and you what that means? It's time to break out the ice fishing gear and get it ready for another season of hard water action. Will you be ready when the ice forms with the right ice fishing reel? There are plenty of options and KastKing makes a few fine ice reels that will make your hard water action this year a great one.
Before we get into what is the best ice fishing reel, let's just go over a few safety items that really need to be addressed before hitting the ice for a day of fun. Ice fishing is great, but breaking through the ice can be both down right uncomfortable, plus dangerous to the point where your life could be at risk.
For starters, you have to make the ice is safe and there are rules of thumb that apply, but also the chart below will aid. Although the ice may seem safe, it is always good to check first. For me, I like ice that is at least 4 inches thick, and I always carry ice picks just in case of a breakage. Ice picks will enable you to pull yourself up out of the hole. Another item to always wear would be the KastKing Extremus 23-Spike Ice Cleats. These cleats are made to keep you ultra-safe on slippery surfaces like ice and snow with 23 individual spikes on each foot, making them perfect for the outdoor enthusiast that enjoys ice fishing. They are available in three sizes - medium, large and x-large, and will fit most boots from a women's size 5 all the way to a men's size 14.
Safe Ice

3 inches – Single person on foot
4 inches – A small group in single file
7-1/2 inches – Passenger car – 2 ton gross
8 inches – Light truck – 2-1/2 ton gross
10 inches – Medium truck – 3-1/2 ton gross
If you look at the chart above, you will see 4 inches is safe for groups in single file. Bear in mind that also means that once you get to the fishing area, you have to remain separated, and for me, that means at least 10 feet. Keeping yourself safe on the ice is critical. A fall or injury while alone could be disastrous and land you in the hospital or worse.
Let's Talk Reels
For the reel and I am talking about a spinning reel that will work with the KastKing Konvert Twin Tip ice rods and many others like it. These rods are short in length, and specifically made for fishing while holding the rod in a shanty, open air or small tent. Some angler like tip-ups for ice fishing, but I prefer holding the rod at all times. I want to feel the bite, set the hook and then land the fish.
KastKing makes one reel specifically for ice, but several others that will work well. The first would be the KastKing Royal Legend II ice fishing reel. The neatest feature about this reel is the extended stem, making it easy to wear thicker gloves in extreme weather and not interfere with the process of working the reel and flipping the bail.
KastKing Royal Legend II ice fishing reel
Key Features

5 +1 Shielded Bearings
Super light – 5.8 ounces
Non rusting reinforced graphite body
Extra-long reel foot stem
The second reel would be the KastKing Zephyr size 500 ultra-light/ice fishing reel. Although this reel does not feature the extended stem for wearing heavier gloves, it still has ample room for lighter or no gloves. The reel is very light and compact, making it another good option for the KastKing ice rods.
KastKing Zephyr size 500 ultra-light/ice fishing reel 
Key Features

Under 7 ounces – light weight
CNC machined aluminum spool made for braided line
22 pounds of available drag
Both of these reels come in a bright color scheme that will be very visible in low-light conditions like an ice hut or the early a.m. or evening fishing adventures. If you want another light reel for ice fishing, the BFS (Bait Finesse Spinning Reel) is a good choice. This reel is small in size, lightweight and will also work well.
Hit the ice!
Winter is just a short few months ahead, and being prepared with the right reel is going to go a long way in securing a great day on the hard water. For me, the best reel out there is going to be the first one – KastKing Royal Legend II. This reel is light, durable and made for ice. The real clincher however is the extended stem. Trust me, if you have ever fishing in cold weather, wearing gloves is a royal pain while using most spinning reels. This extended stem makes it a breeze, and allows the fingers to stay warm as toast, even in brutally cold conditions.