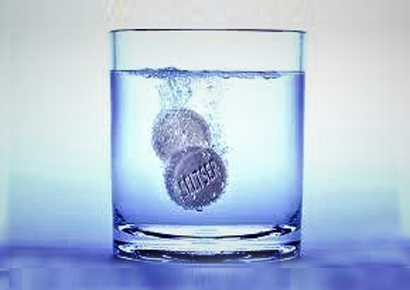 How To Make A Fizzer Bait
When the bass bite gets tough, for speedy relief head to the medicine cabinet and make up some fizzer baits. Plop, plop; fizz, fizz oh what a relief it is. Here's how…
What do you do when the bite gets tough out there on the water? Some like to slow roll a spinner bait or chatter bait. Some head straight for the finesse rigs like Wacky rigs and Neko rigs or drop shot setups. But, did you know you can still jig a plastic bug slowly and even let it sit motionless and still get a fishes attention? You can do that with a neat little trick we like to call the "Fizzer Bait".
What is a Fizzer bait you ask? Well, it is a bug or craw style soft plastic bait that you hollow out the opposite end the hook is in with a small hole and put an Alka-Seltzer in that hole to cause it to give off bubbles in the water that drive bass nuts. It's a relatively easy process that will definitely be a great tool in your tricks to get more fish in the boat, especially on those hard bite days. 
To make a Fizzer bait you need a hollow tube about 3/16 inches in diameter. A small section of copper or aluminum tubing works great. My favorite way to make this tool is using the top two sections of an old radio antenna. I can use the very top piece to put holes in big swim-baits for rigging and the next size up is perfect for punching your hole in the rear of your soft plastic bait. Whatever tool you decide to make or use to get this hole will be just fine, though. 
At the rear of your bait, (whatever end is opposite the end you'll be putting your hook in), insert the hollowing tool into the very center of the baits end like you do with the hook. Ream into the bait with a twisting back and forth motion to help cut the plastic to a depth of around ¾ to 1 inch. Really wiggle the tool around to make sure you get a good cut in the plastic. Now use tweezers or a bending action of the tool into one side of the bait to help cut and scrape out that little piece of plastic. 
Now you should have a nice small hole in this bait that will become the pocket to hold the Alka-Seltzer. Get a package of Alka-Seltzer's and take one and break it into small enough pieces to fit into the pocket you created. Remember that the soft plastic will stretch some to accommodate the Alka-Seltzer. 
Once you have this piece inserted into the bait you can put this bait on a weighted or weightless Texas rig setup, a Carolina rig setup, or any setup you can imagine that uses soft plastic craws and bugs. This setup can be used with enough weight to punch down into thick weeds and grass and then left to just fizz for a while then give it a little pop, pop with the rod and let it fall back down and settle again. 
It can be dragged slowly or fast behind a Carolina rig and then dead stick it and allow just the fizzing action to draw them in. The thing to know is that the fizzing action is not like it is when you put it in a cup to drink it. When the piece of Alka-Seltzer is surrounded by the soft plastic, it releases soft, slow bubbles that are much bigger than wat you see in a cup. This is because of the slower action that is created from such a small part being in contact with the water at any one point in time. 
It's this small, but inconsistent, bubbling action that drives the bass crazy. So, next time you're on the water and bites are coming at you far and few between, give the Fizzer bait a try. I guarantee you will be pleasantly surprised by the outcome when you change your baits into Fizzer baits. Now get out there on the water with some baits you prepped ahead of time and don't forget to throw some Alka-Seltzer in your tackle gear, and go boat some of them big ones. Good luck and keep those lines tight fishing friends.    
--  By Kevin Schmitt – Kevin is an avid bass fisherman, bass tournament angler, and rock and roller.