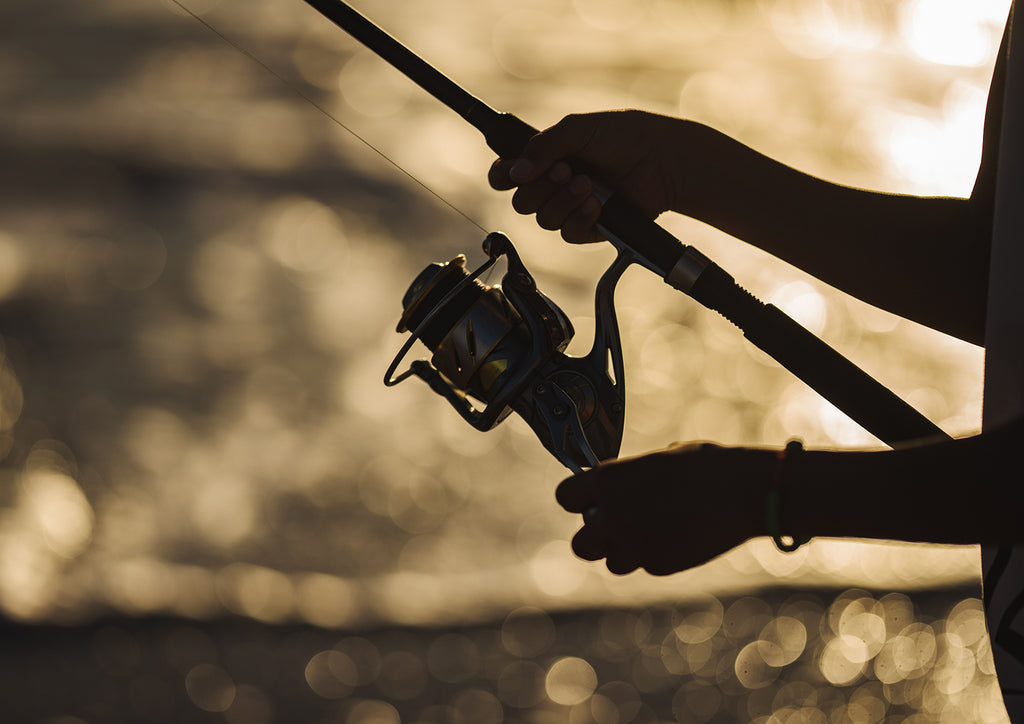 How to Pick the Best Saltwater Fishing Rods
Buying rods for saltwater applications can certainly be quite a scary endeavor. As with most kinds of fishing the first thing to ask is what kind of fish are you looking to catch? That being said, this knowledge is not like freshwater fishing since no other fishing has the variability as in the ocean so when buying a rod it is important to buy with diversity in mind. In other words, buy rods that can suit as many applications and targeted fish as possible just in case you find a school that you may not have planned for. With that in mind, let's take a look at what are the base recommendations for saltwater rods and explaining what some of the terms are.
Action
When looking at a rod you will most often find some standard pieces of information on them. I personally keep away from the descriptions of Medium, Heavy, XH, XXH, XXXH, etc when reviewing the action on a rod. I know this might be a bit shocking but I have seen time and time again where there are differences from manufacturers on what they rate their rods. I normally use the line rating of rods in combination with the weight that you will see at the bottom of rods to determine what the rod is made for. Many of these terms may seem complex but you would be surprised just how easy they are to interpret. When you see a line rating such as 15-40 lbs what you are normally looking at, unless otherwise noted is the lbs test of monofilament that the rod is best used with. If you are planning on using braid with the rod, the rating is generally 20% of what can be used. So for the same thickness of 10lbs mono, you can use 50lbs braid. This is a general conversion but it gives you an estimate. Seeing a weight range like 1 - 3 oz will just mean that the rod is best suited to be using that weight. As simple as that! These are recommendations for the rod, they are not absolutes but like anything, take caution if you stray from the ranges specified or you may risk breaking the rod. You will find that most rods are line rated in groups in a range that are pretty subtle like 8-12lbs, 15-40lbs, 20-50lbs, many times these rods are made specifically for target fish and as you get more proficient in what to expect or how you best fish for your targets, you dial in the perfect rod to suit that purpose. It's often times why you will see many anglers on a boat with four or even more rods per trip. Like I mentioned before, with saltwater fishing it is important to know a range of fish you may encounter and carrying a diverse arsenal will have you prepared just in case.
Length
The length of a rod is one of the most very basic attributes you will find yourself faced with in picking your new rod. To keep things simple, consider that the longer a rod is the more force you will have at the tip to cast. More force will mean more distance. So one of the most obvious features of a longer rod is that you will get further casting with all other variables such as the mass of your weight and power you will impart with your arms when casting. When fishing on a boat in the ocean or around others, the extra distance you can gain by casting your bait or jig farther is a huge advantage for those prepared with longer, like 9ft rods. 
Material
Many times when people first think about the materials a rod is made out of they initially think that the better the material, the more durable the rod is. This is not the case in fishing applications. In fact, many anglers will opt for a very sensitive, fast action rod that will give micro-seconds of bite feel but in doing so, the material is more brittle and can actually break or fracture easier. Saltwater rods long ago were made of fiberglass that while extremely durable and incredibly flexible were very heavy to wield. The benefits to using them is that they are able to cast your jig further than any modern rod, they are much heavier than graphite and since they are so flexible, they take more work on behalf of the angler to fight your fish. What I recommend are rods that have a powerful weave and construction like the Kastking Kong lineup or a hybrid that integrates both fiberglass and graphite in the blank. 
Construction
Saltwater provides a bit more of a challenge when thinking about the eyes of the rod. Consider that you will likely be using braid for all its inherent benefits but in usage, the line gets wet with saltwater and when reeling, is literally like sandpaper to the eyes of the rod. Many new technology eyes come with very strong and smooth inserts that are made to reduce the friction of the line on the eyes and can last longer in application. Another couple of things to watch out for is the reel seat. You want a powerful, hopefully reinforced reel clamp that will tighten down on the reel feet and not come loose. Many have double screws that essentially lock the clamp down. Lastly, be conscious of how you will be using your rod. If you are fishing for larger species you may need to rest your rod on the rail to help relieve the stress on your muscles and to help leverage your fish in. In this case you will want to look for rod with a larger foregrip to prevent damage to your rod when resting it on the rail. There is another type of construction that I believe is unique to saltwater called a deckhand style rod where there is no reel seat. The reel you choose will need to be clamped on to your rod but you have the option to move it down or up based on the types of fish you are going for.
Hopefully understanding some of the ways that rods are made will help you in your decisions the next time you are looking for some new gear. Nothing will ever replace experience as you target the fish in your area and prepare so as you are fishing, just think about how your rod is working for you and what refining or tweaking your next purchase could help you.