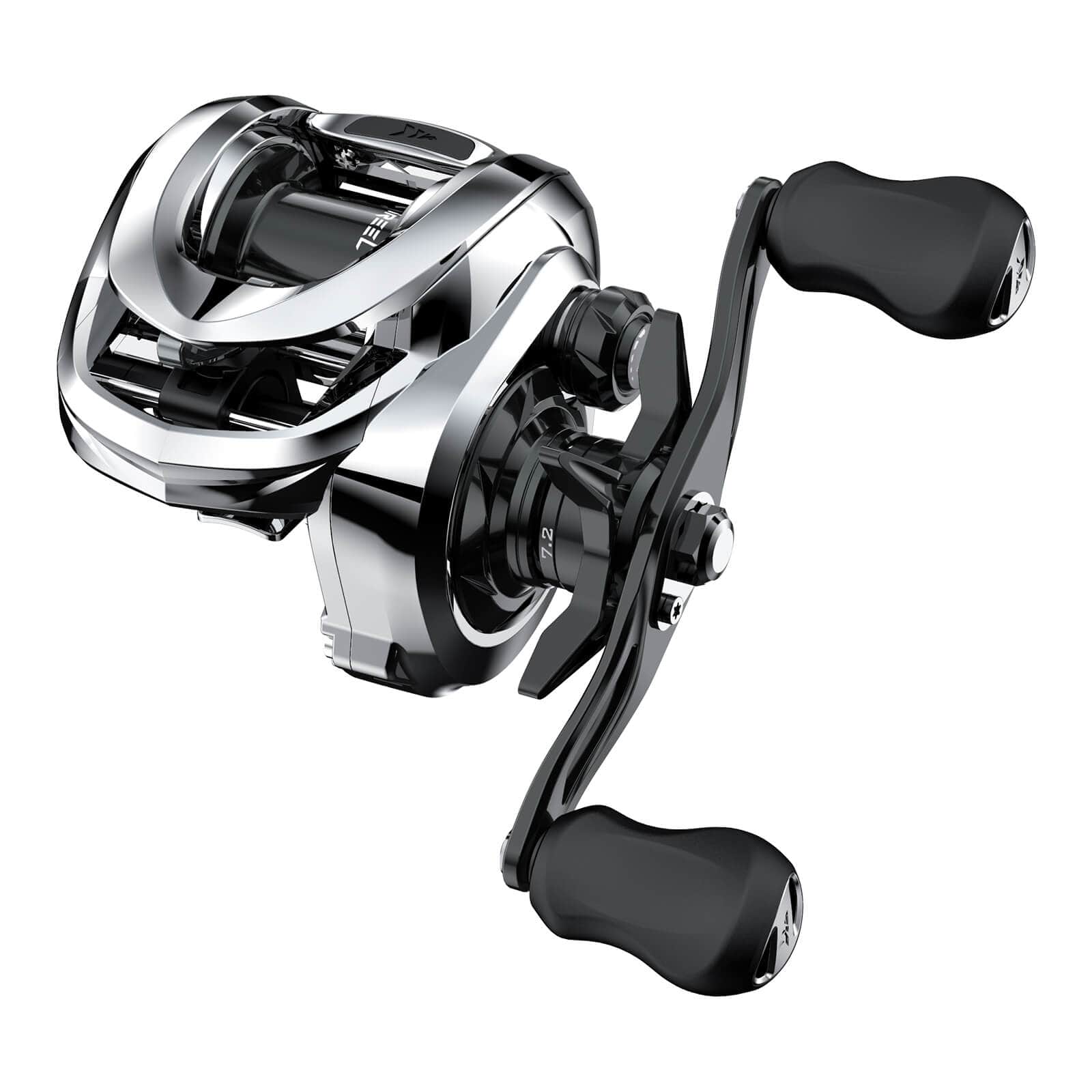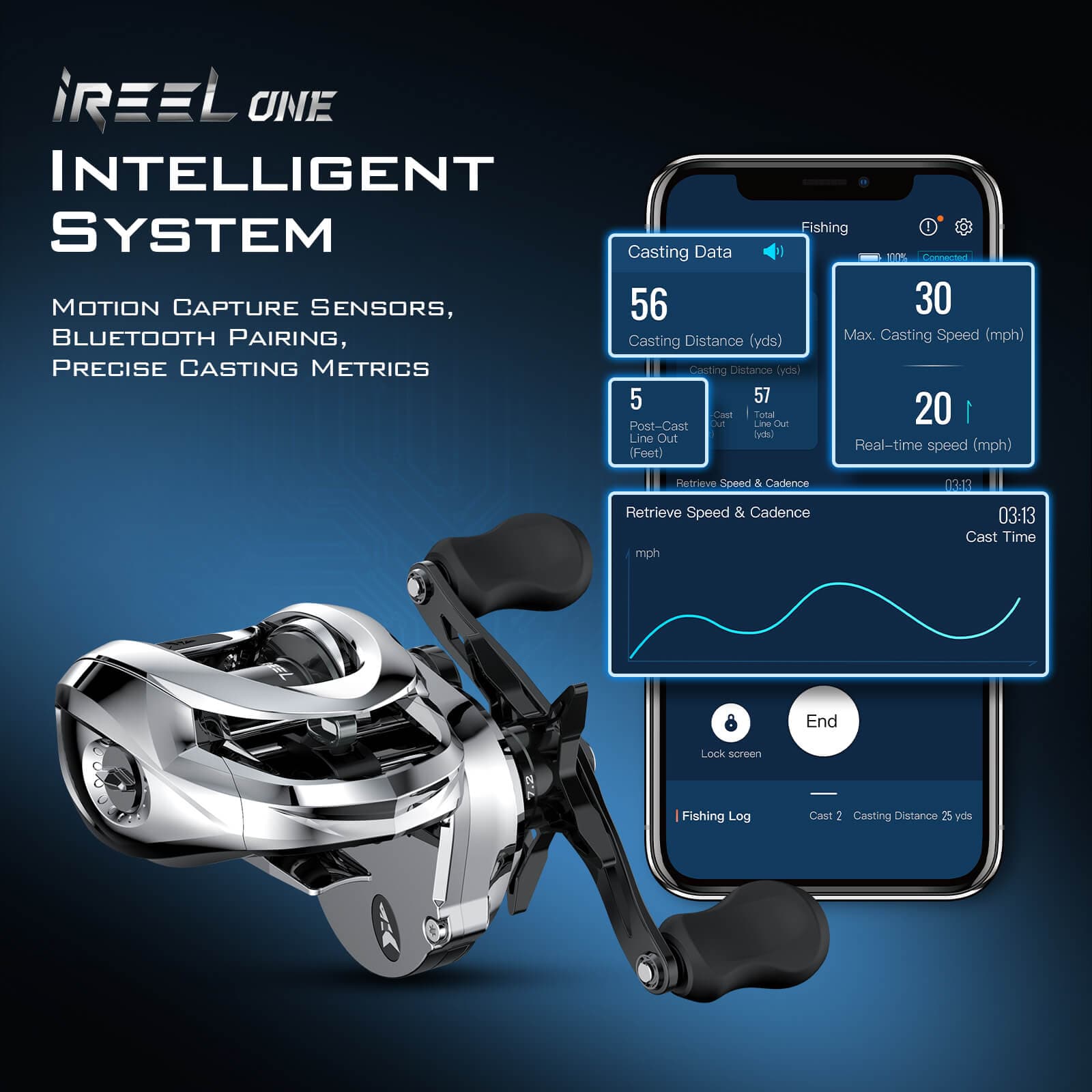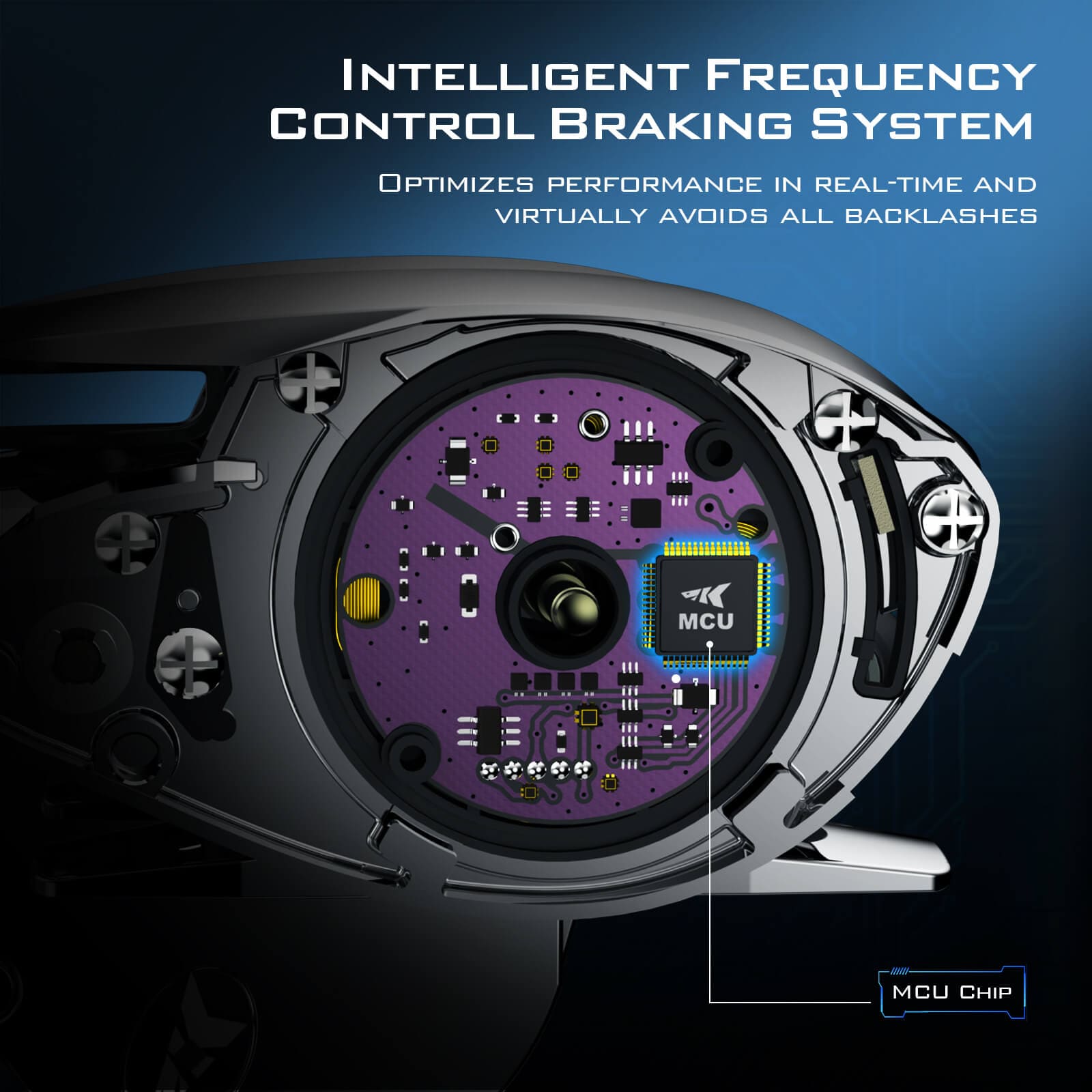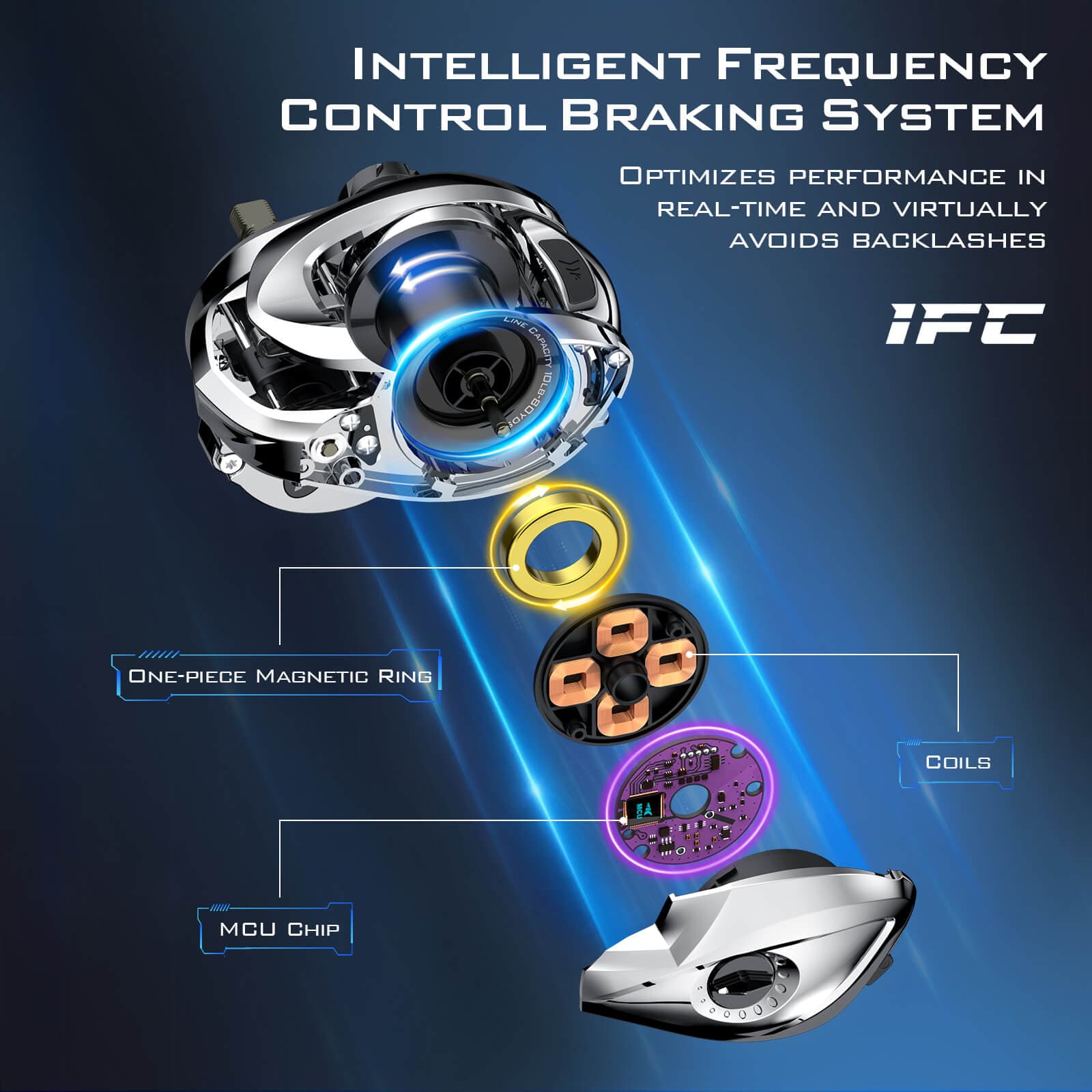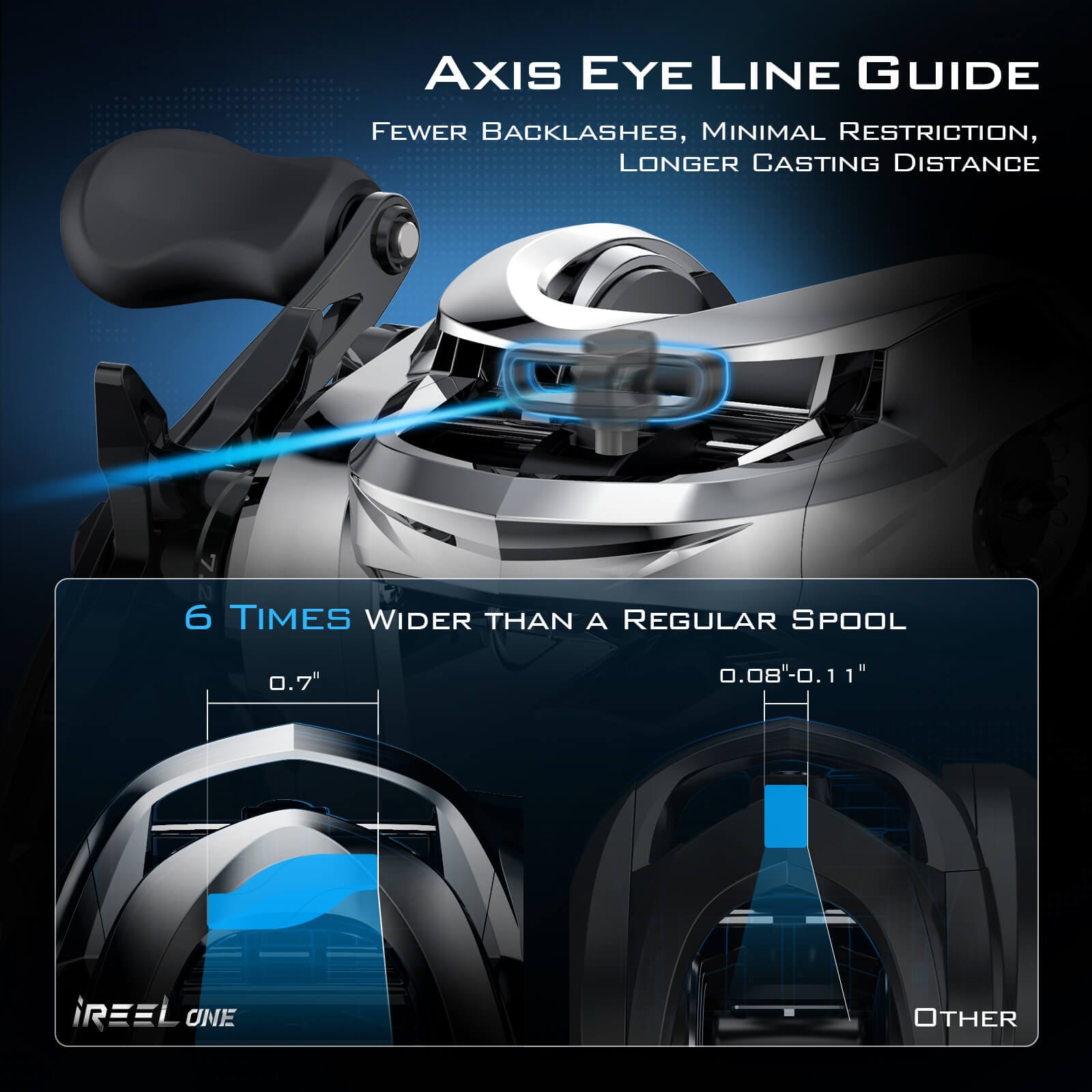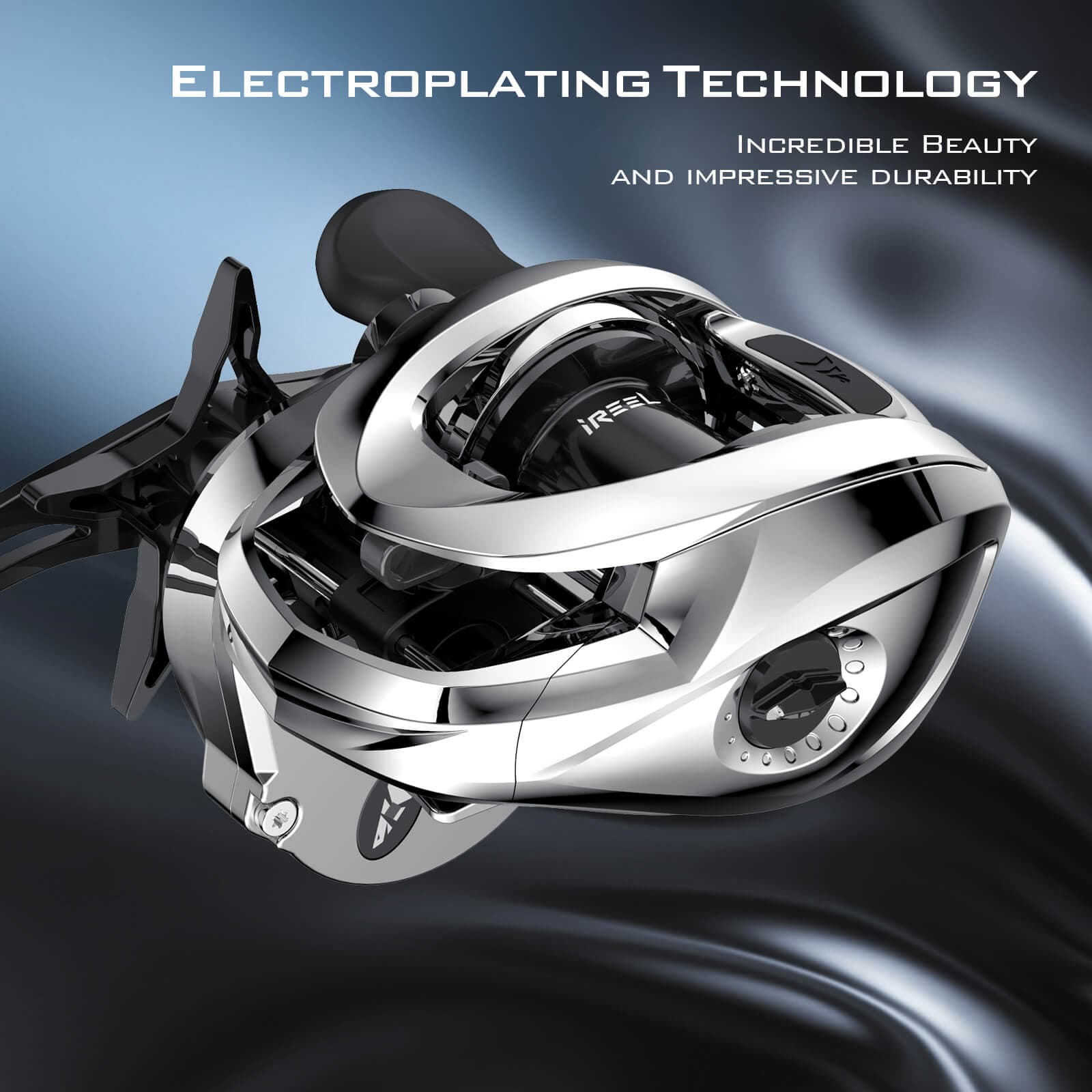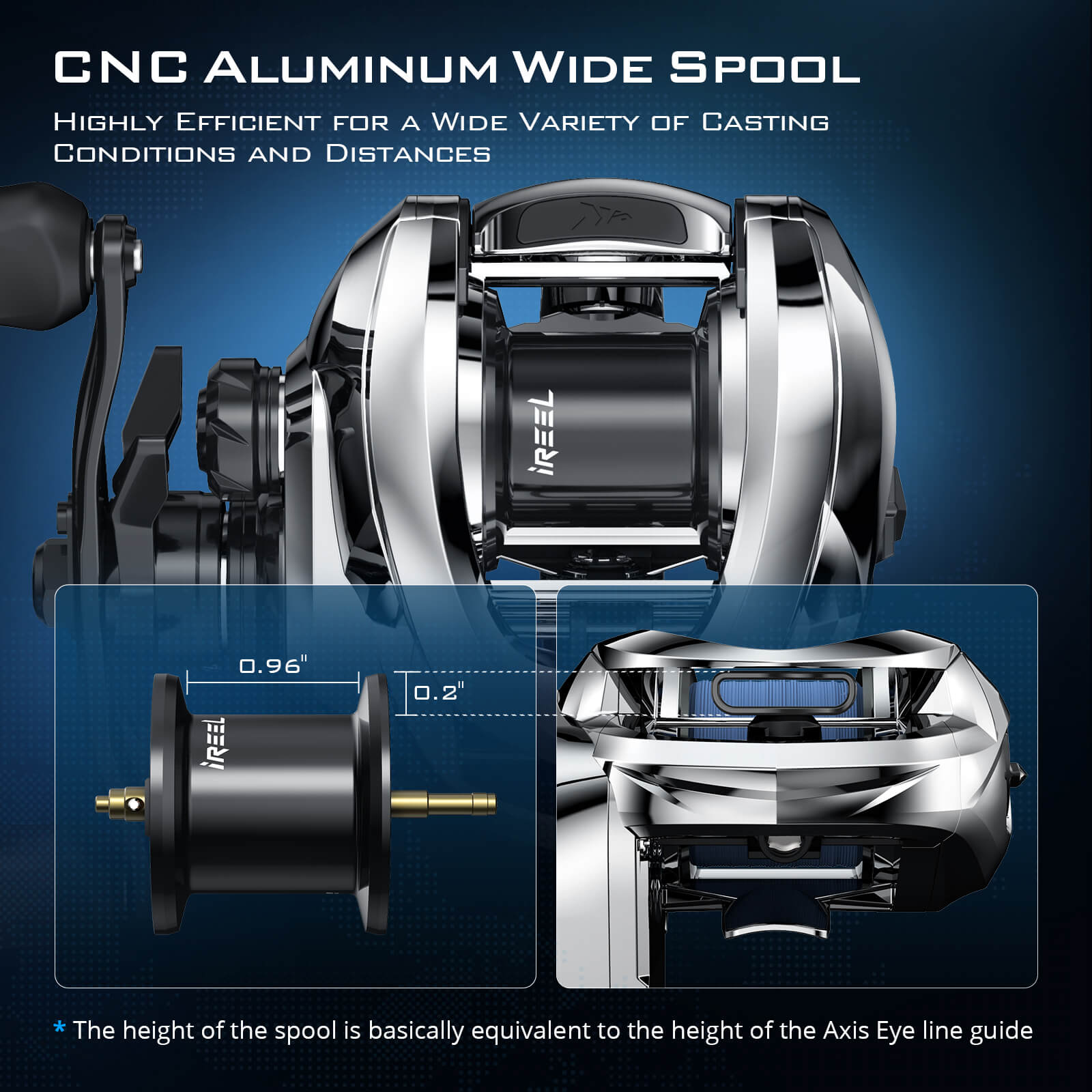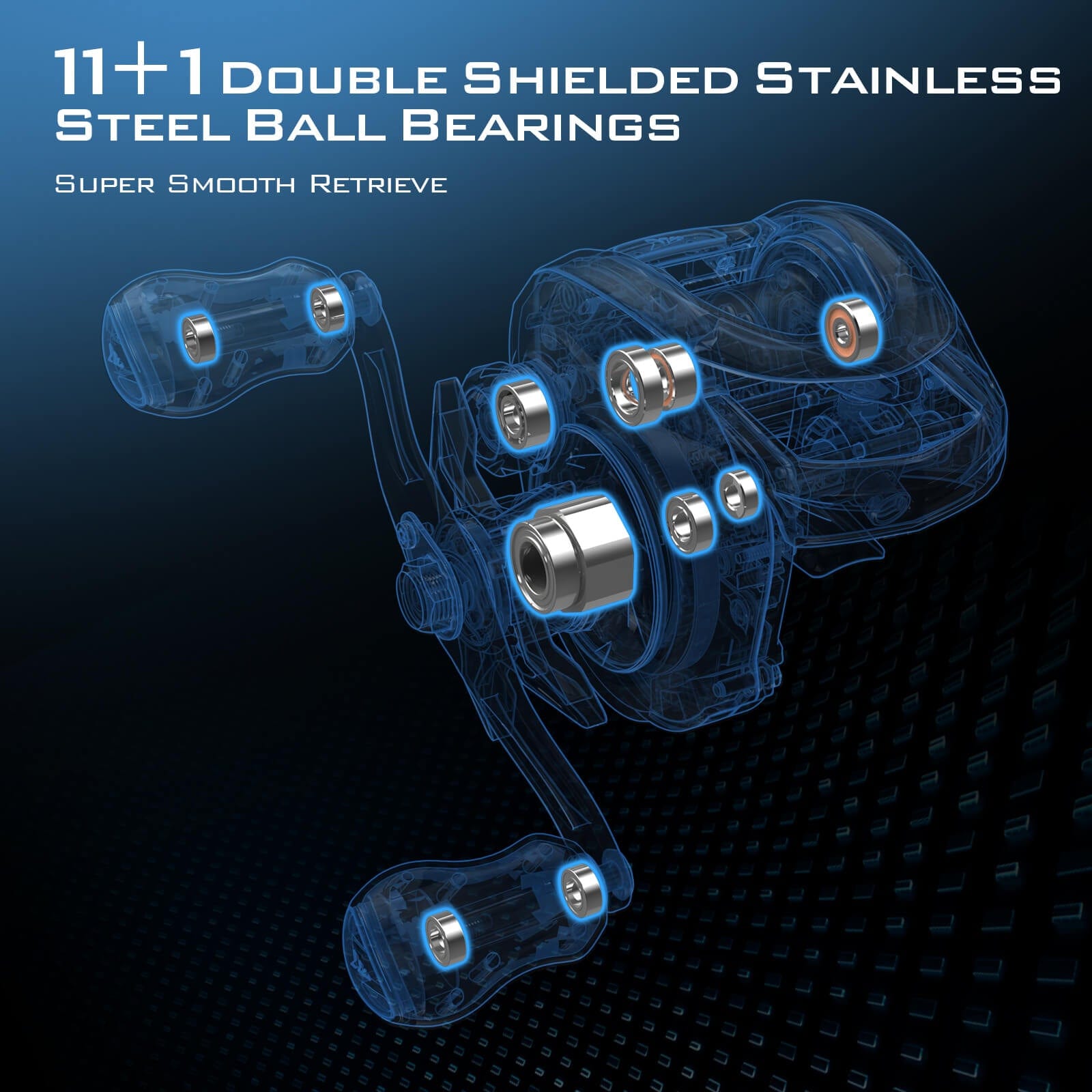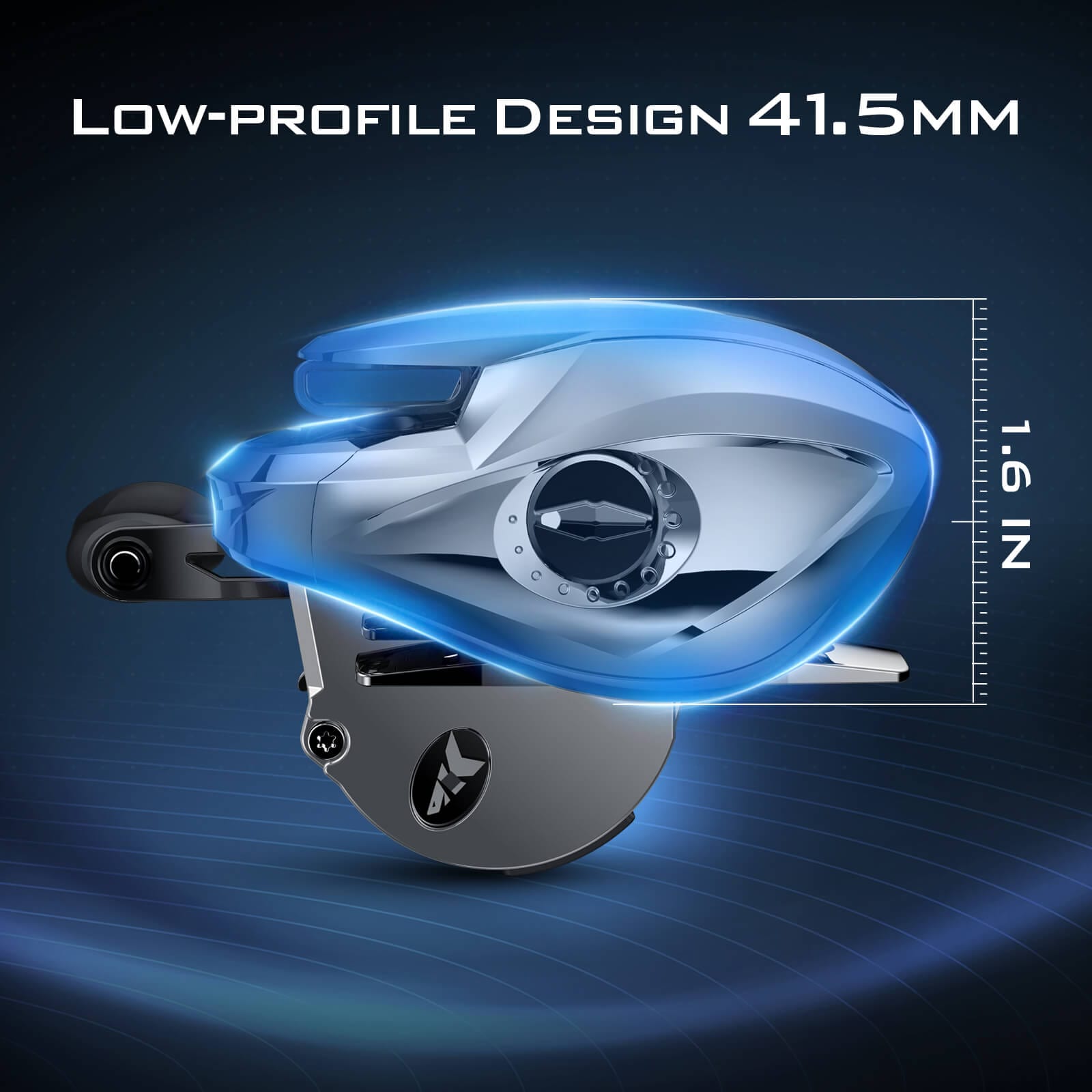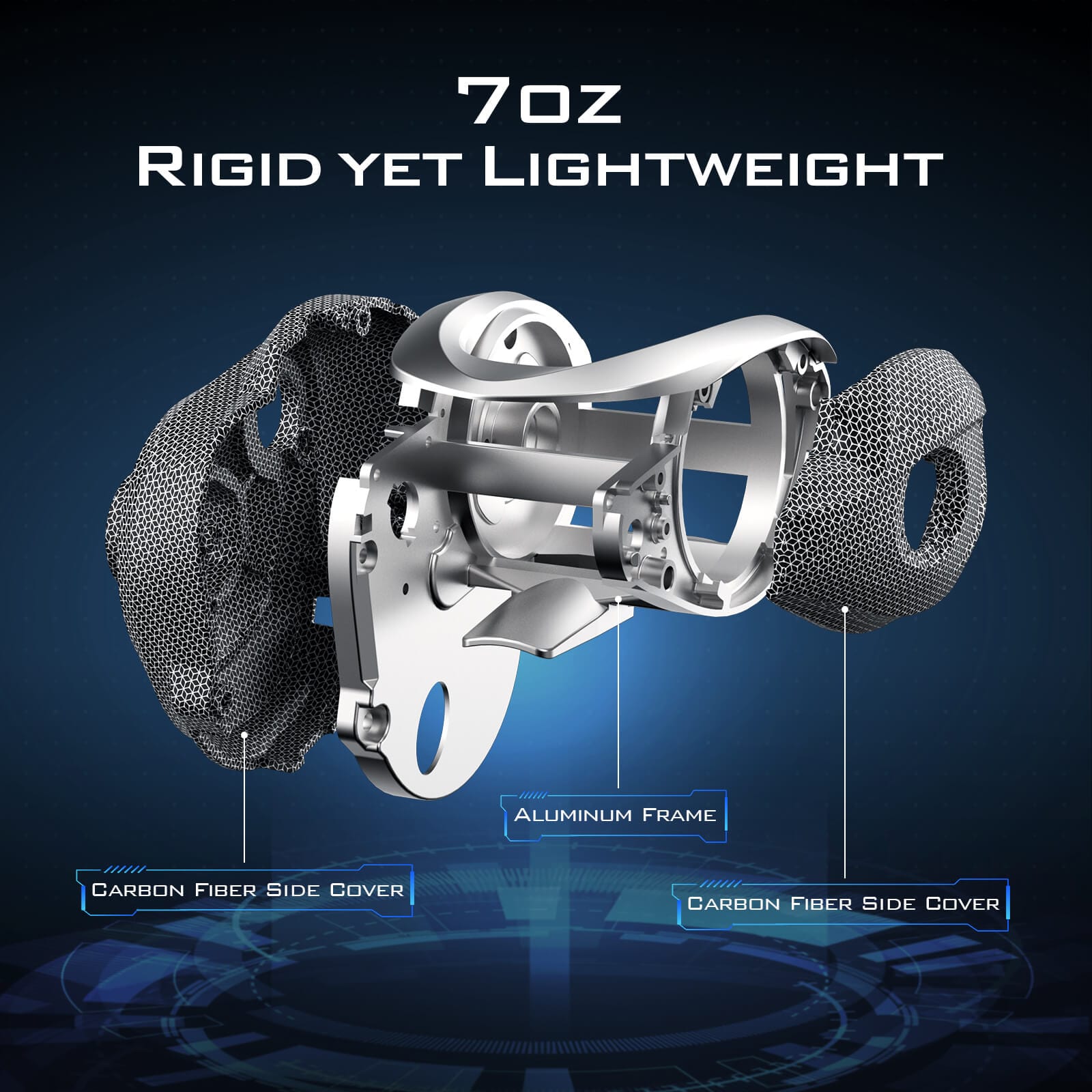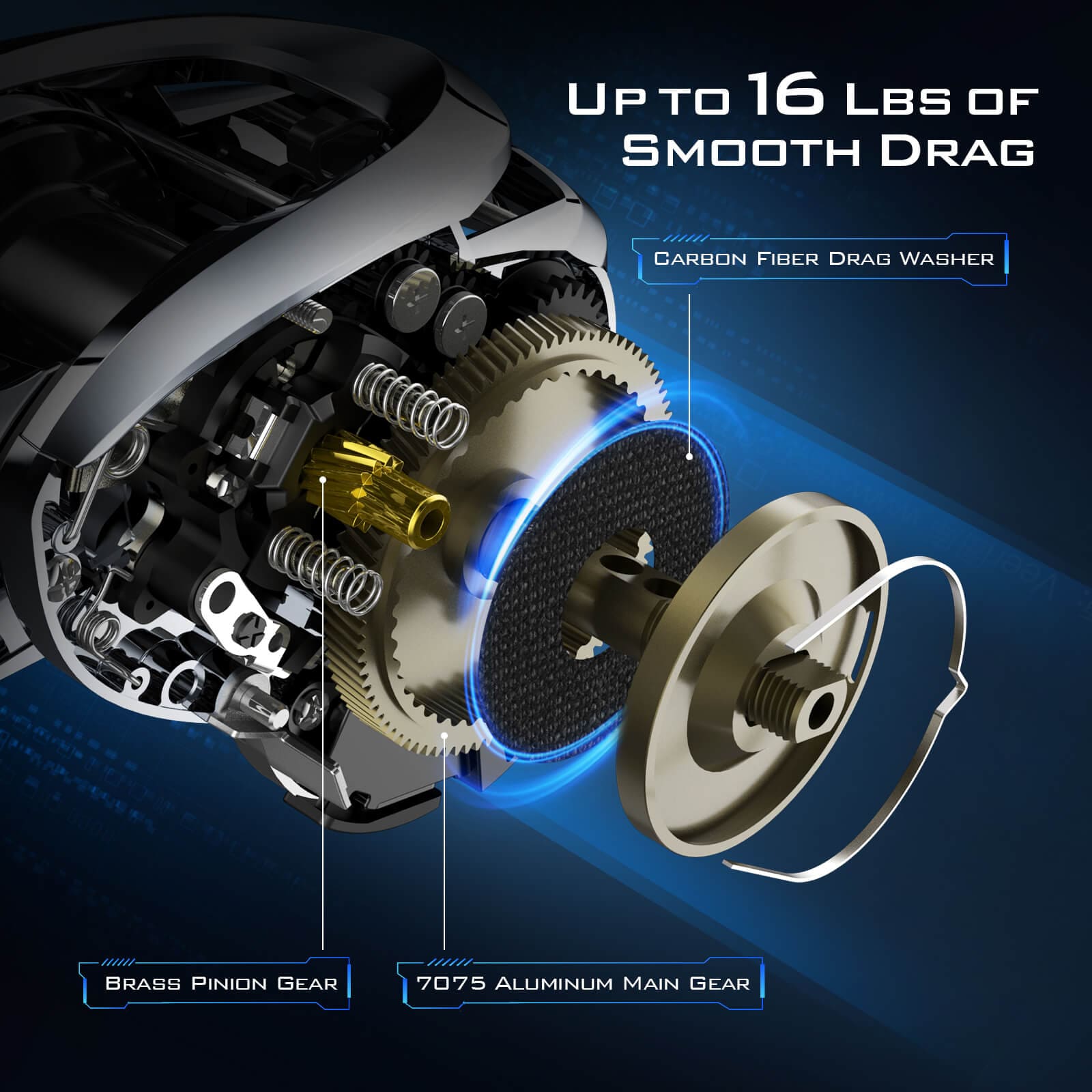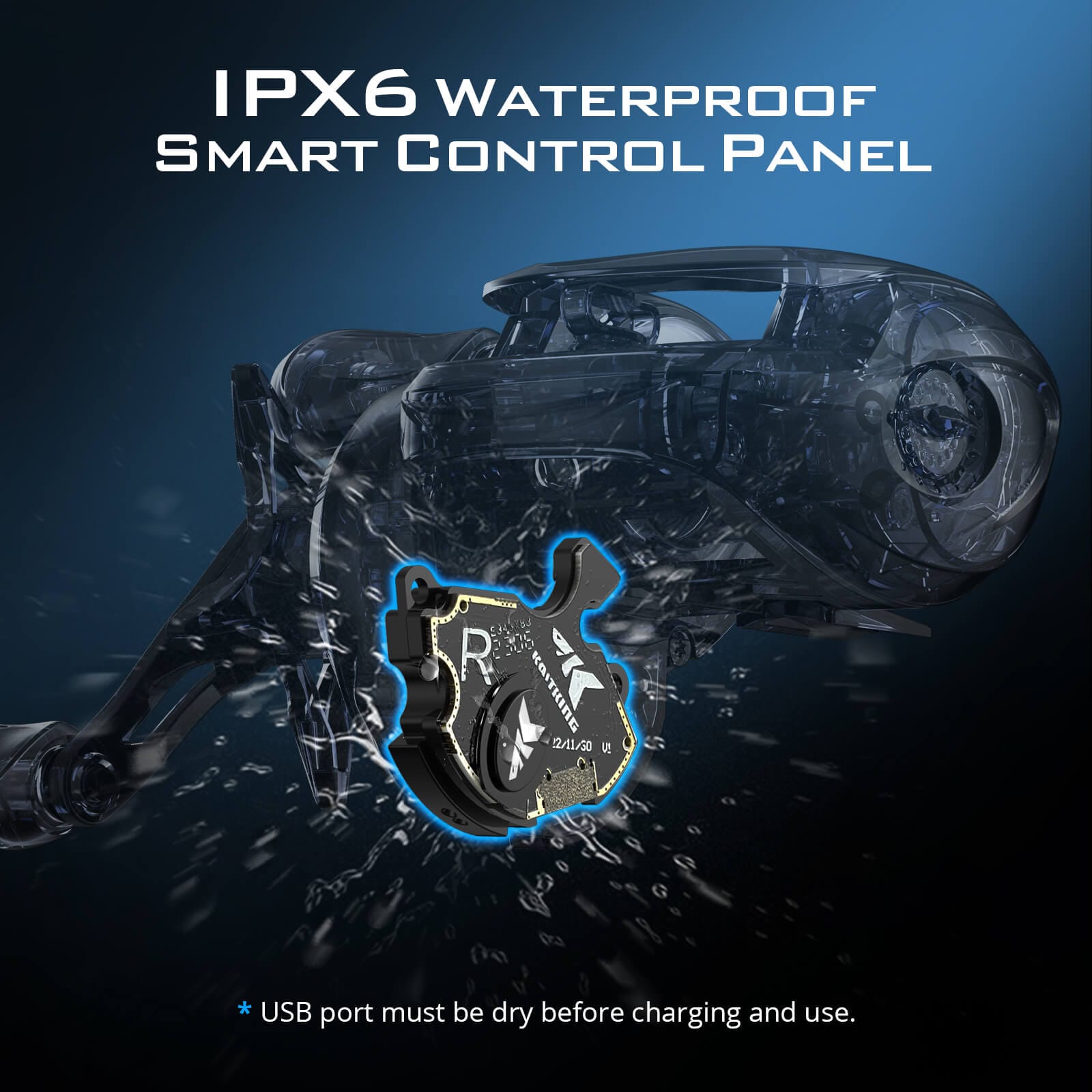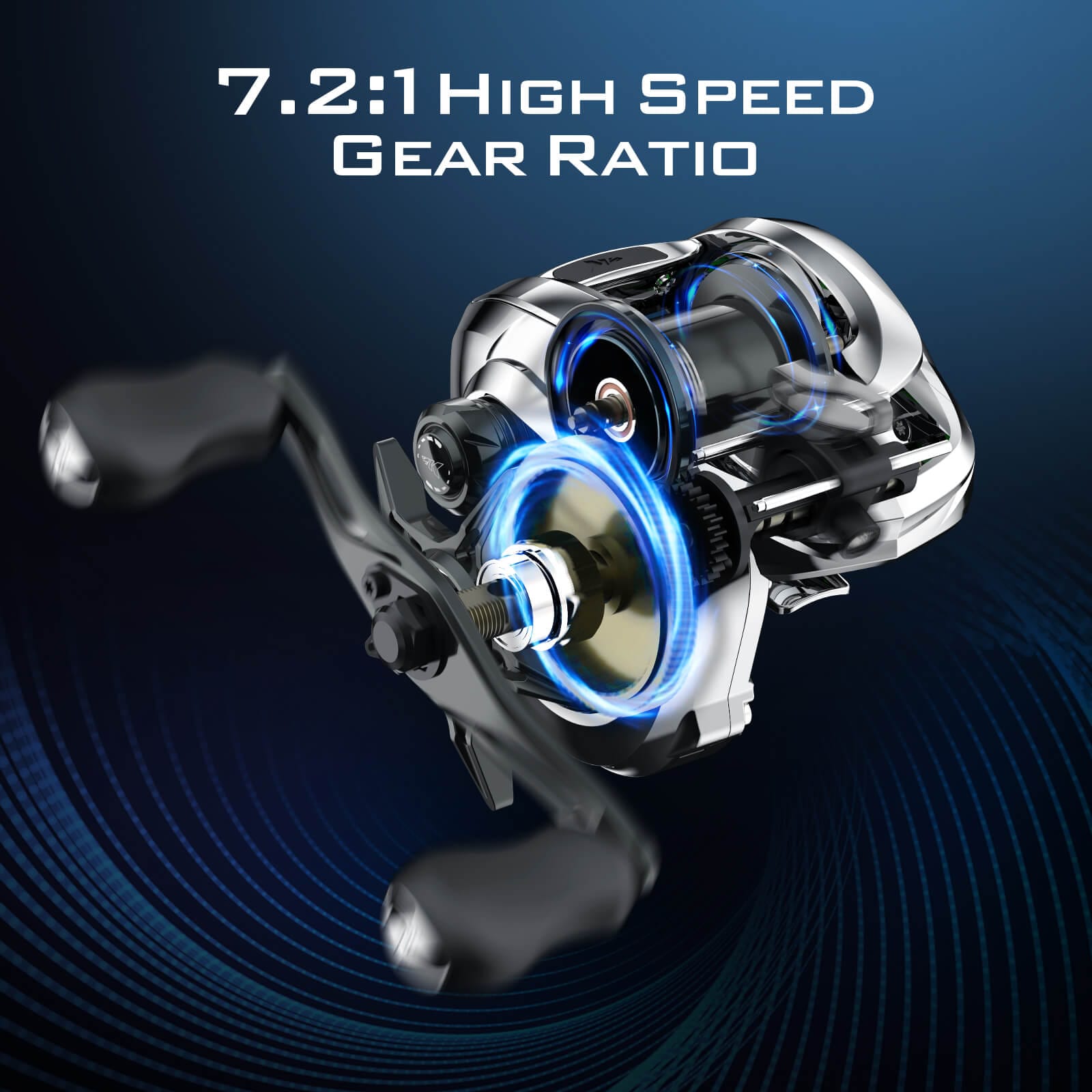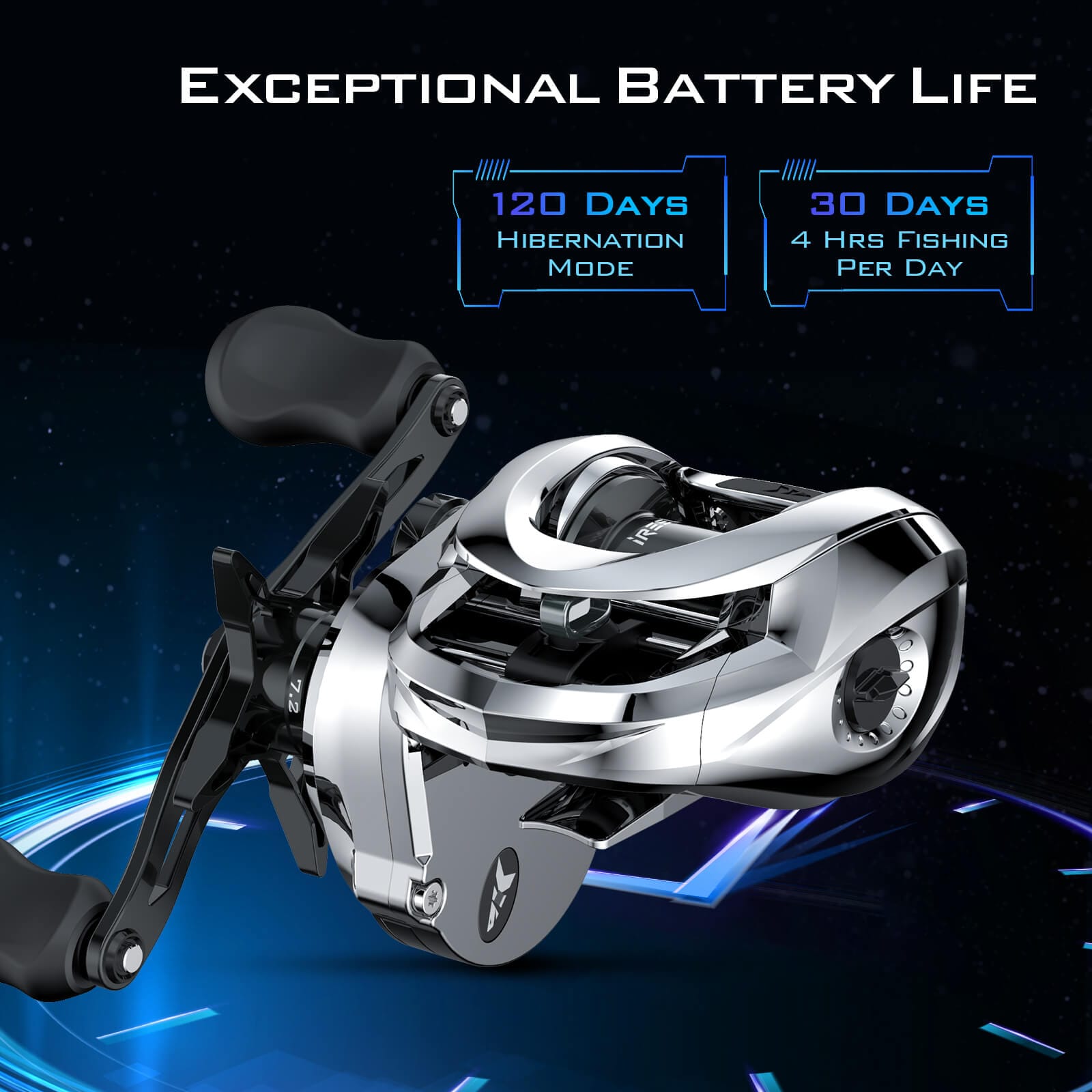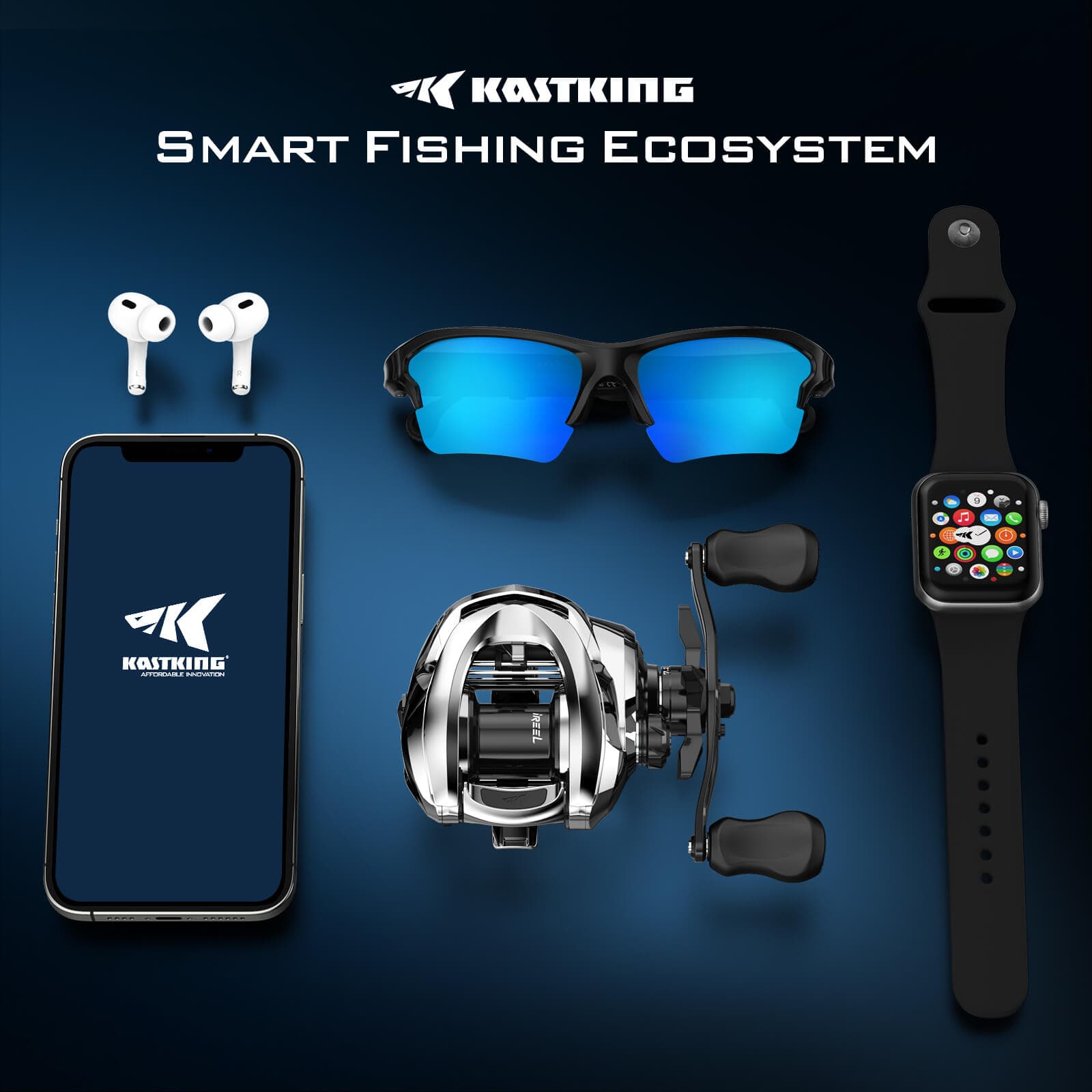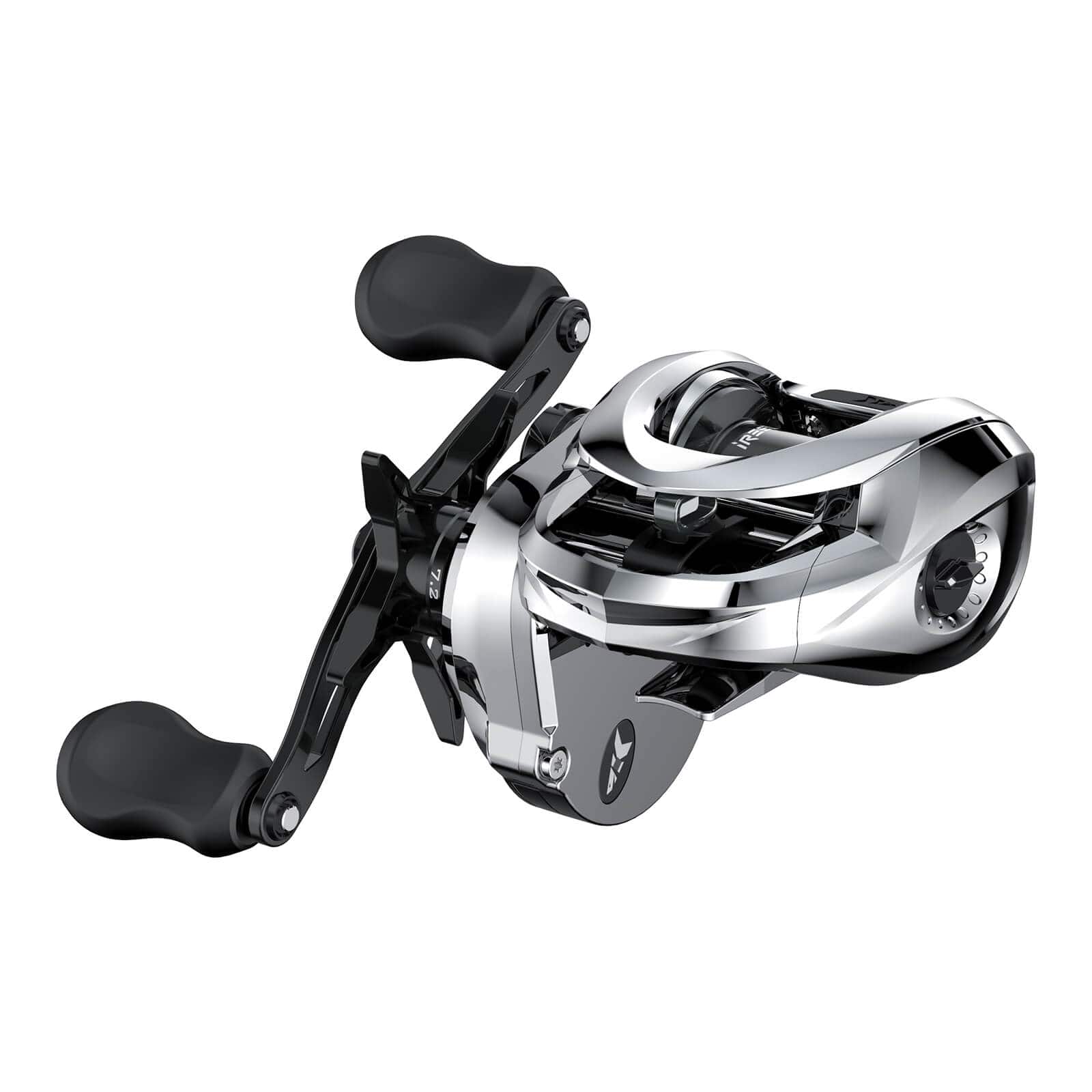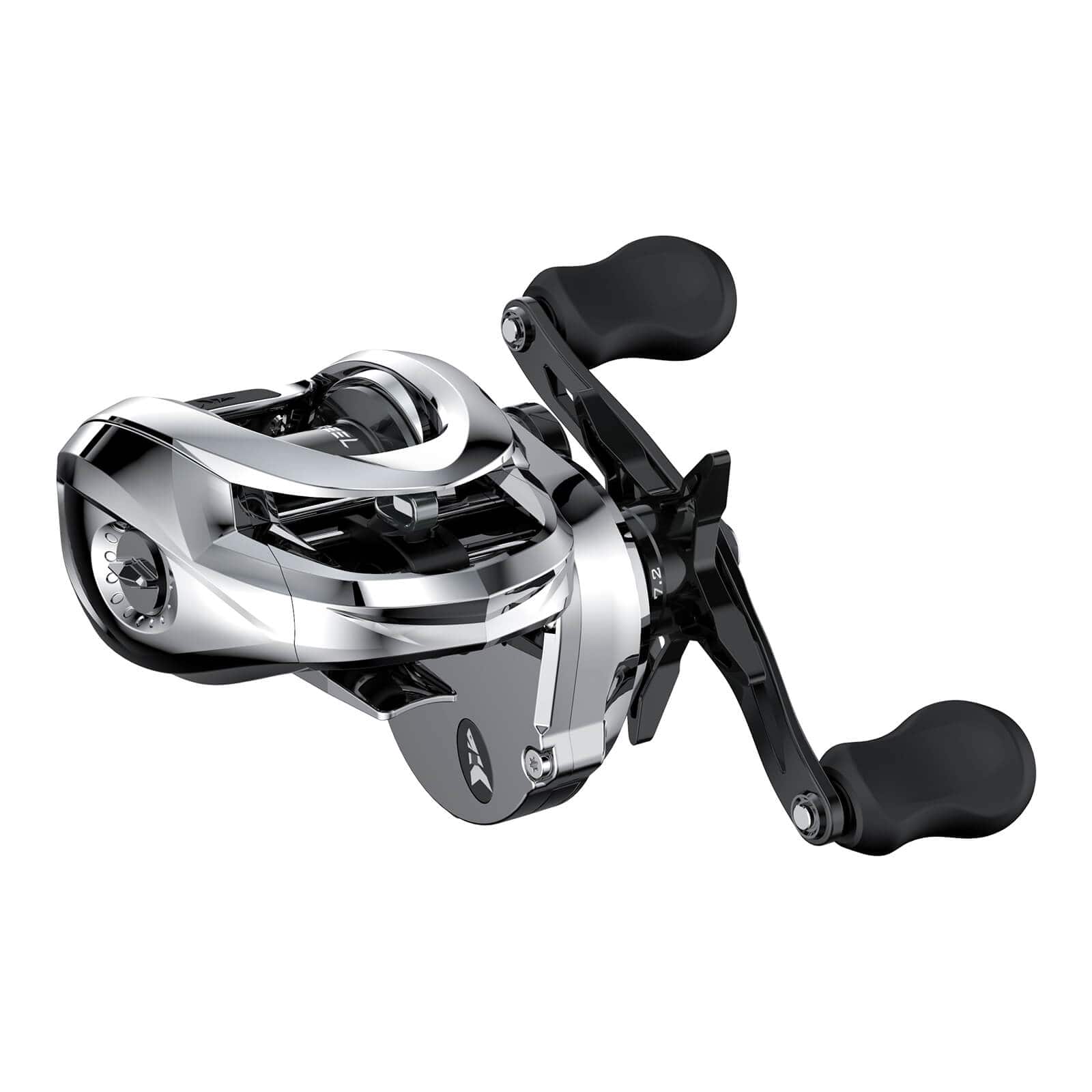 Pre-orders of iReel One IFC Version will be delivered no later than Oct. 31, 2023.
KastKing iReel One IFC Smart Fishing Reel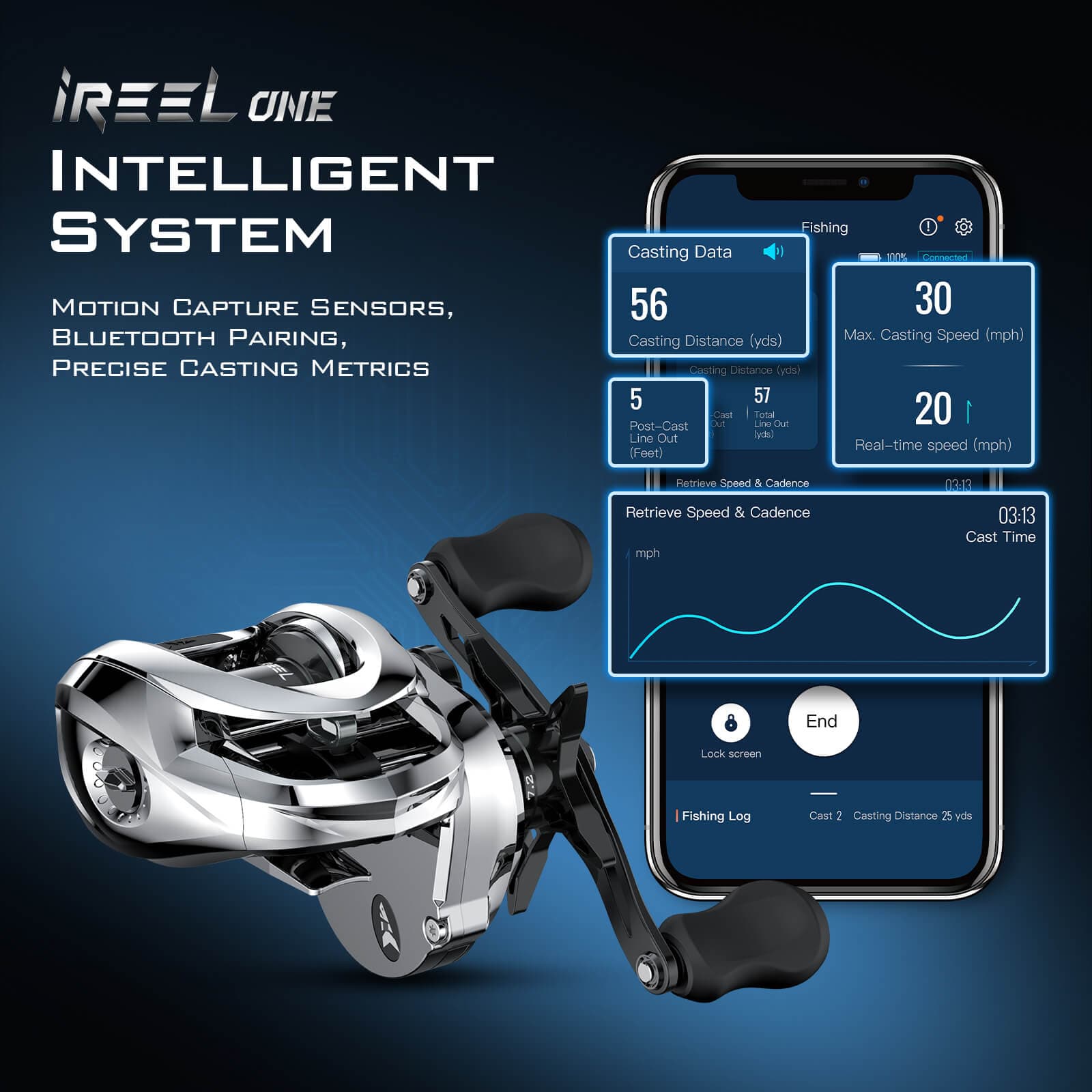 INTELLIGENTLY CHANGING THE WAY YOU FISH
Using Bluetooth to pair the iReel One with your smartphone or other Bluetooth devices and the KastKing App, iReel One employs highly accurate motion capture sensors in the spool assembly to provide anglers with precise casting metrics, including the number of casts made, average distance, farthest cast, retrieve speed, and more.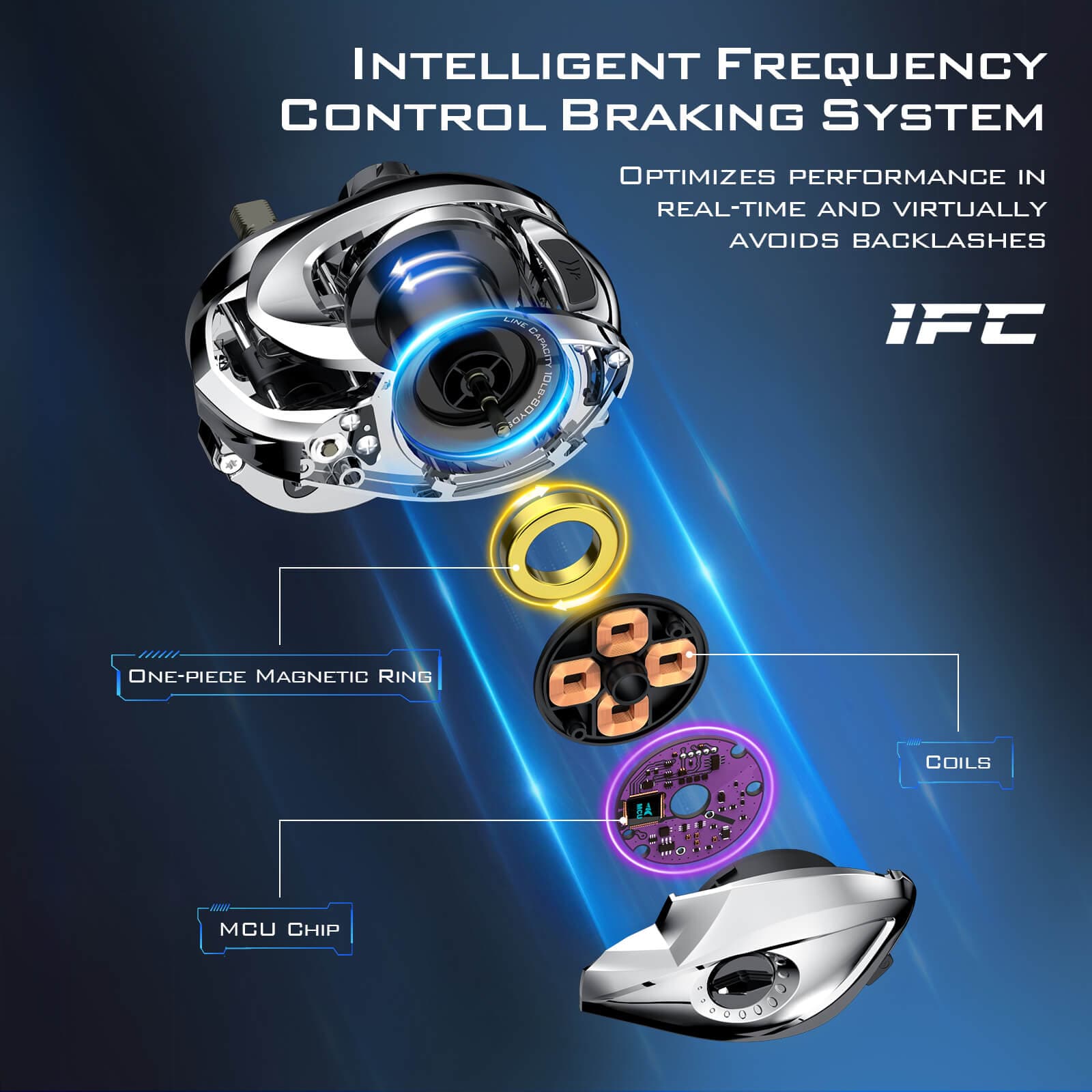 ADVANCED DIGITAL BRAKING TECHNOLOGY
iReel One introduces Intelligent Frequency Control (IFC) to evaluate casting variables such as spool speed, inertia, and line tension to optimize performance in real-time, eliminating backlashes and ensuring smooth and accurate casts regardless of wind speed or lure weight. IFC microcontroller sensors within the frame and side plate analyze spool data and automatically apply or release a sophisticated electromagnetic braking system in a non-linear fashion.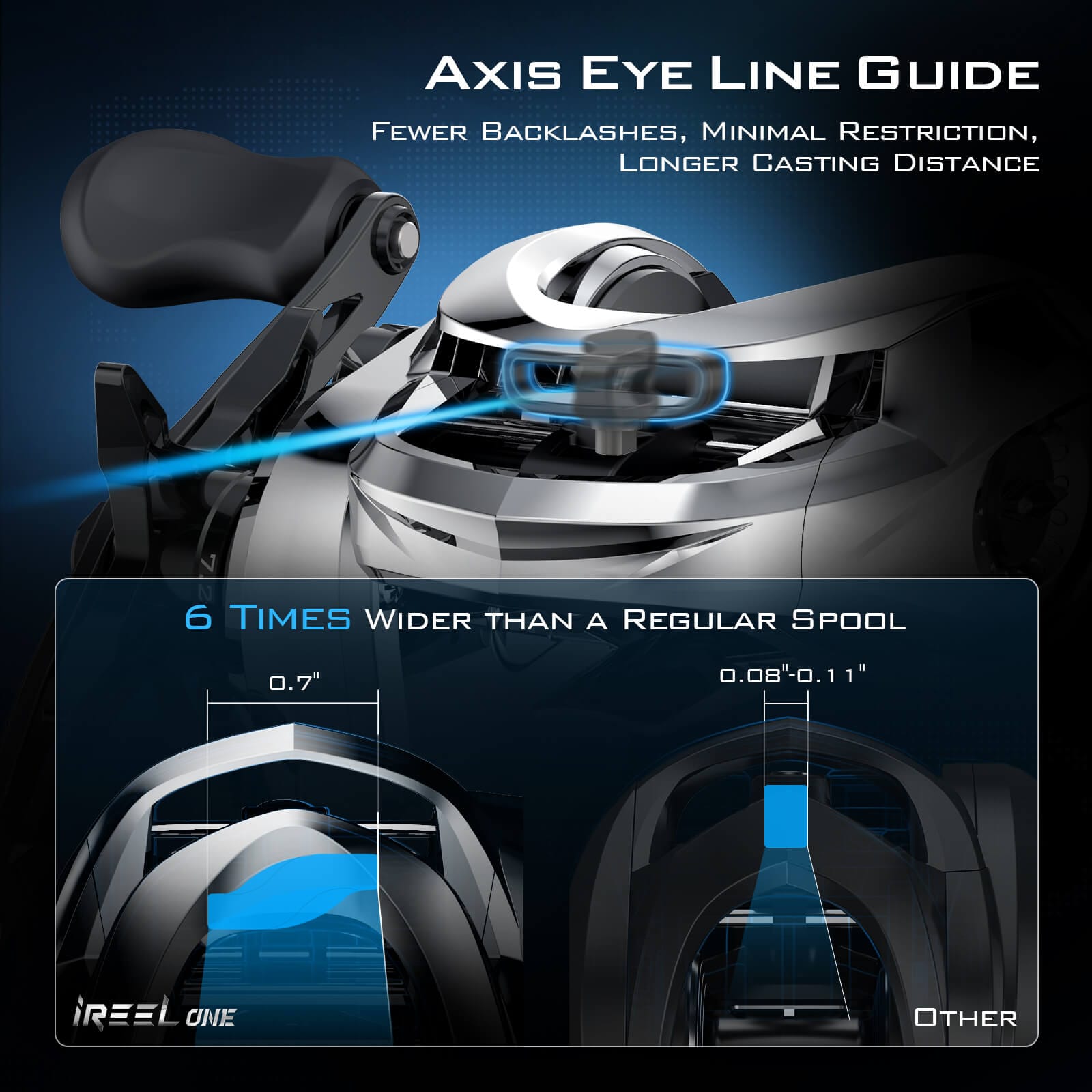 ENHANCED CASTABILITY
The uniquely shaped and rotating Axis Eye presents a very wide line-out aperture and a straight shot off the reel and through the line guides for longer and more accurate casts. The line guide features a super slick silicon nitride coating that offers excellent heat dissipation allowing braid, monofilament, and fluorocarbon lines to glide freely across the surface with minimal restriction.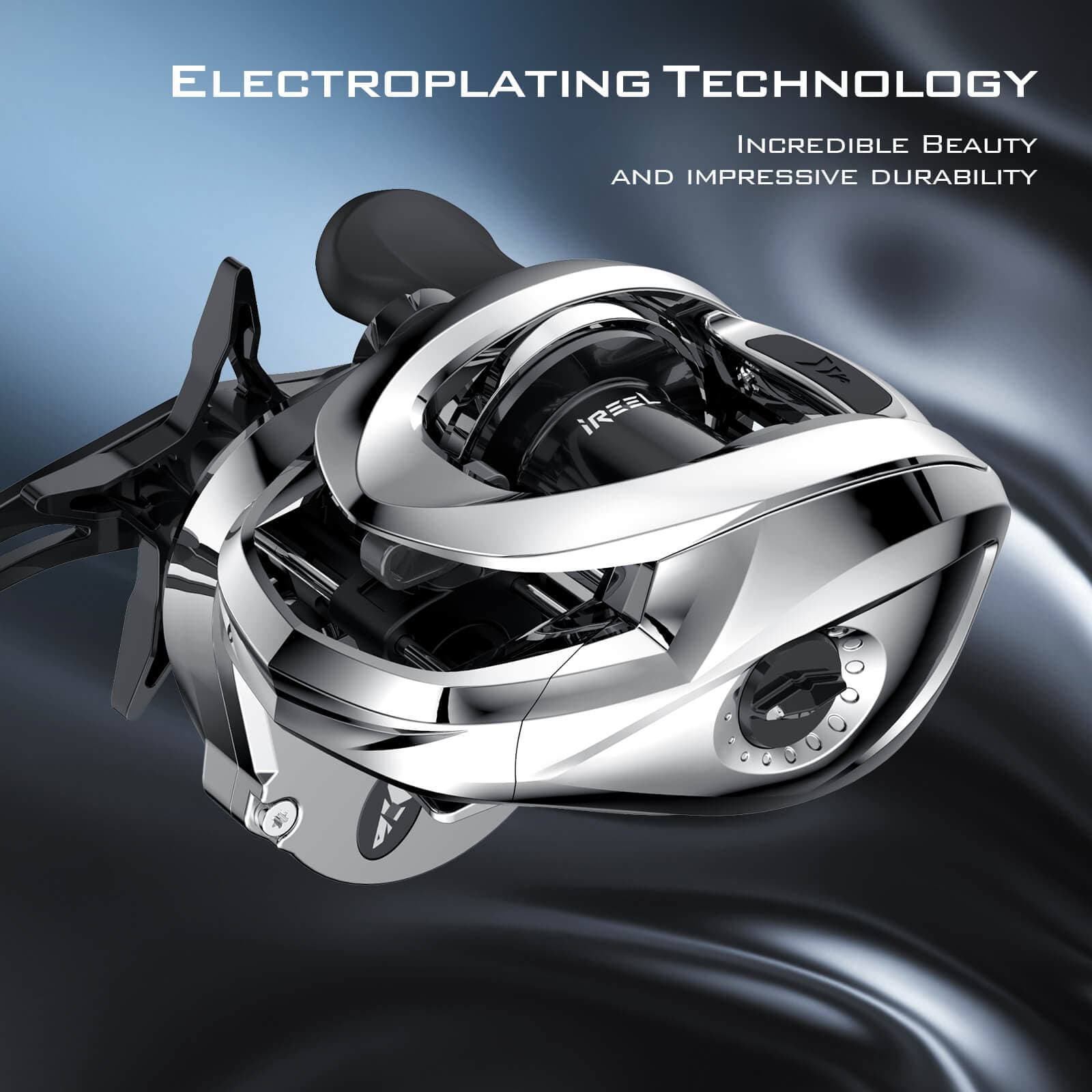 BEAUTY COMBINED WITH COMFORT
Its sleek and stylish electroplated finish is both attractive and durable while maintaining a low-profile, 41.5mm design for ultimate comfort and is truly a pleasure to hold all day. This is ideal for those who palm their reel while twitching jerkbaits or prefer to keep a finger in contact with the line as a lure is falling in deep water.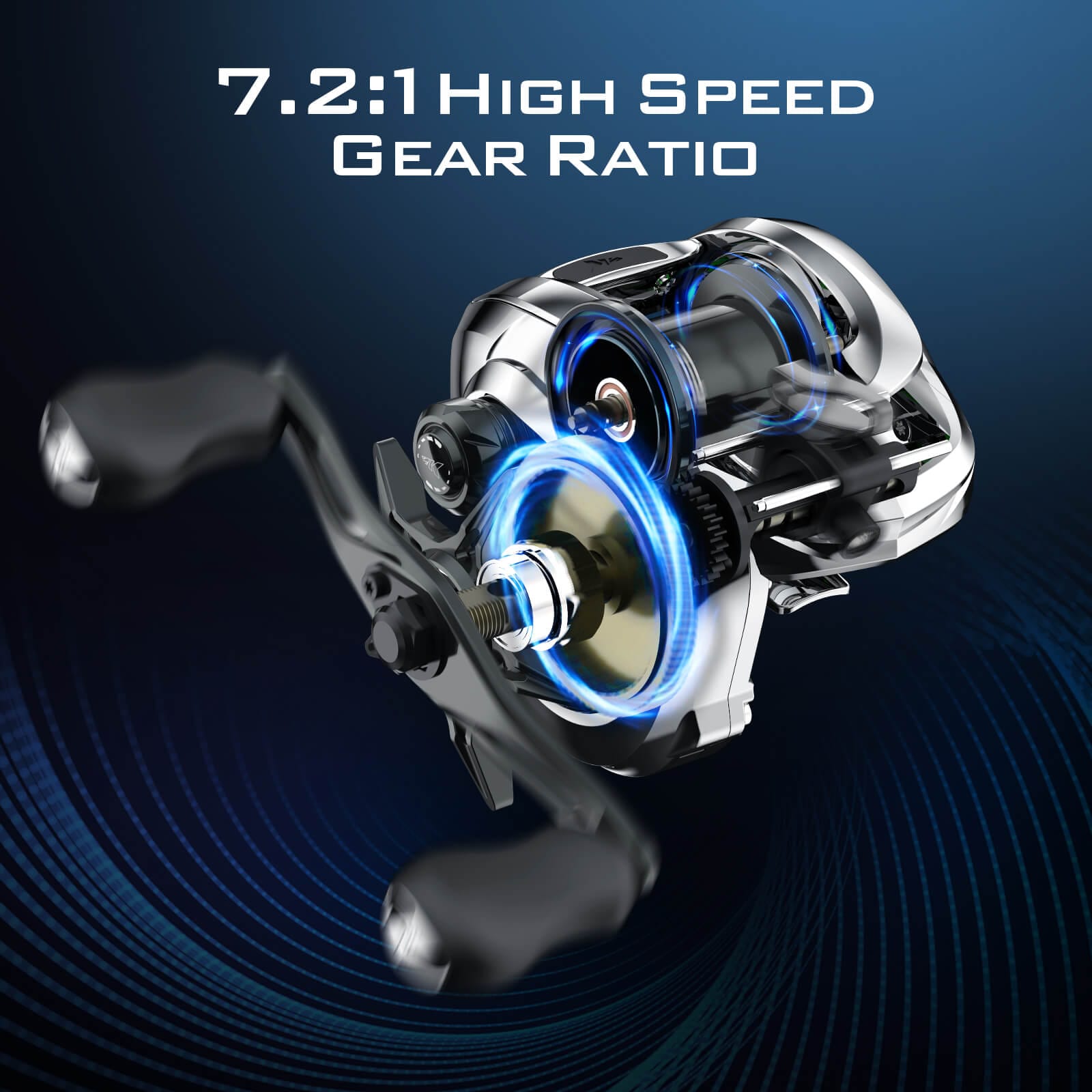 SPEED AND STRENGTH
The 7.2:1 gear ratio is ideal for a variety of popular fishing techniques, including topwater lures, jerkbaits, jigs and more. The high gear ratio is useful when anglers need to get the lures back to the boat in a hurry, particularly when getting fish away from docks, weeds and other cover. The carbon fiber drag washer, 7075 aluminum main gear and the brass pinion gear all work together to provide up to 16 pounds of smooth, fish-stopping power.
thsu best reel i eber hab i cant belibe it so sexy