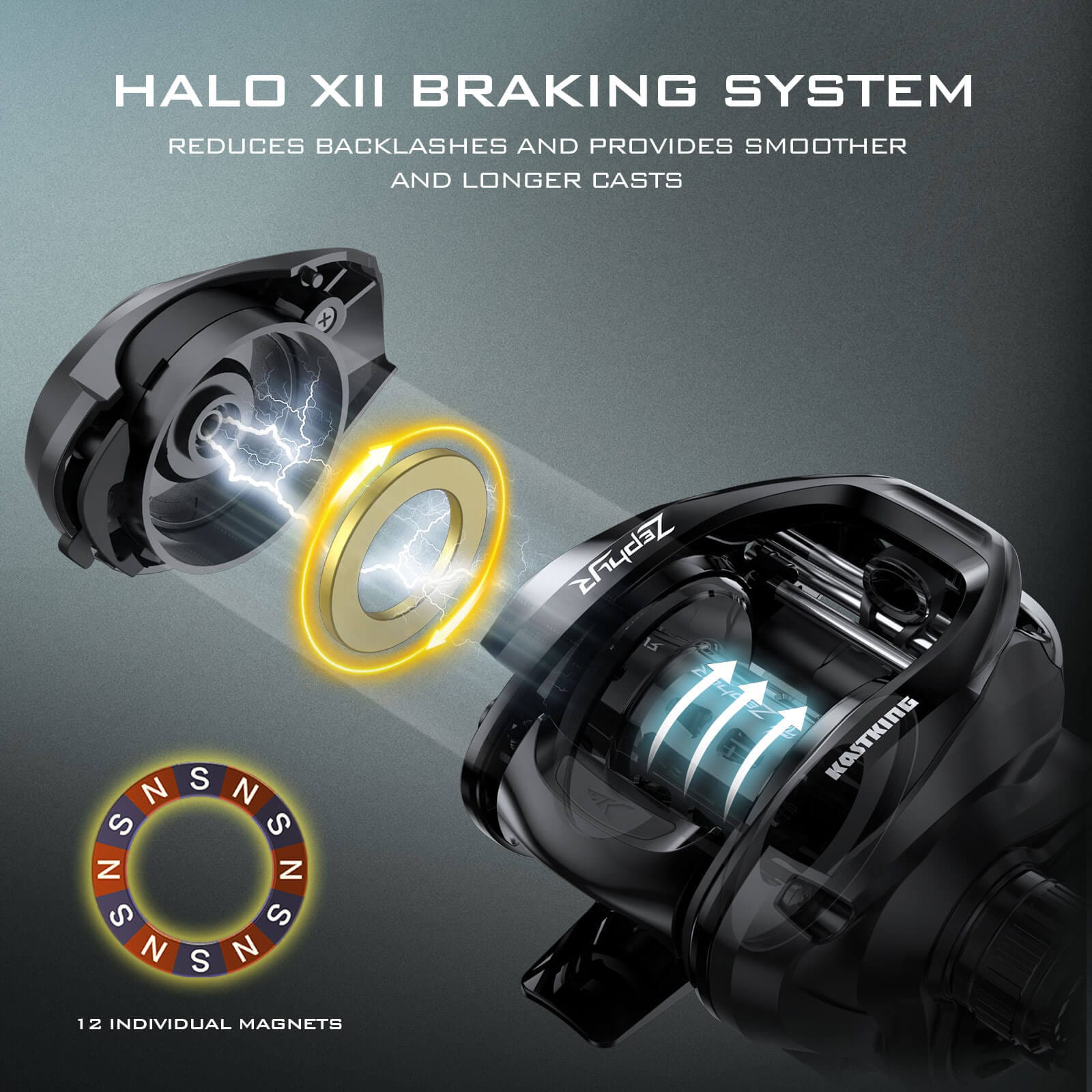 ADVANCED BRAKING TECHNOLOGY
Zephyr baitcasting reels include the Halo XII magnetic braking system - KastKing's latest release in braking innovation. Our engineers have crafted a total of 12 magnets into a one-piece, seamless ring braking system that provides smoother and longer casts. This design also offers enhanced stability and effectiveness in preventing backlashes.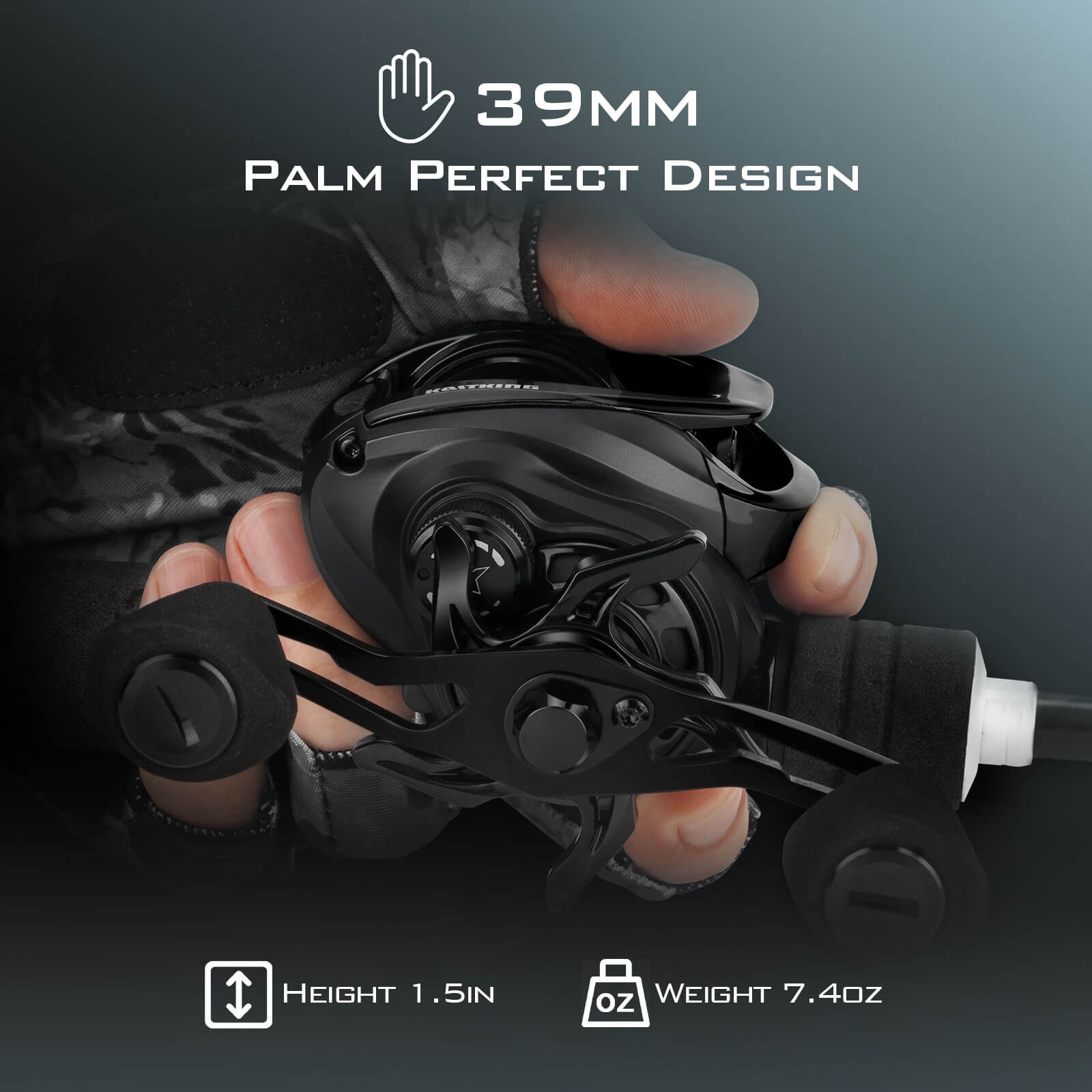 PERFORMANCE AND COMFORT
The oversized EVA handle knobs combined with the 116mm aluminum handle arm provide unparalleled power and efficiency to serious anglers. In addition, Zephyr baitcaster reel is only 7.4oz. and its compact Palm Perfect Design creates a body that is a mere 1.5 inches (39mm) in height, making the baitcsting reel very comfortable in the hands of any angler.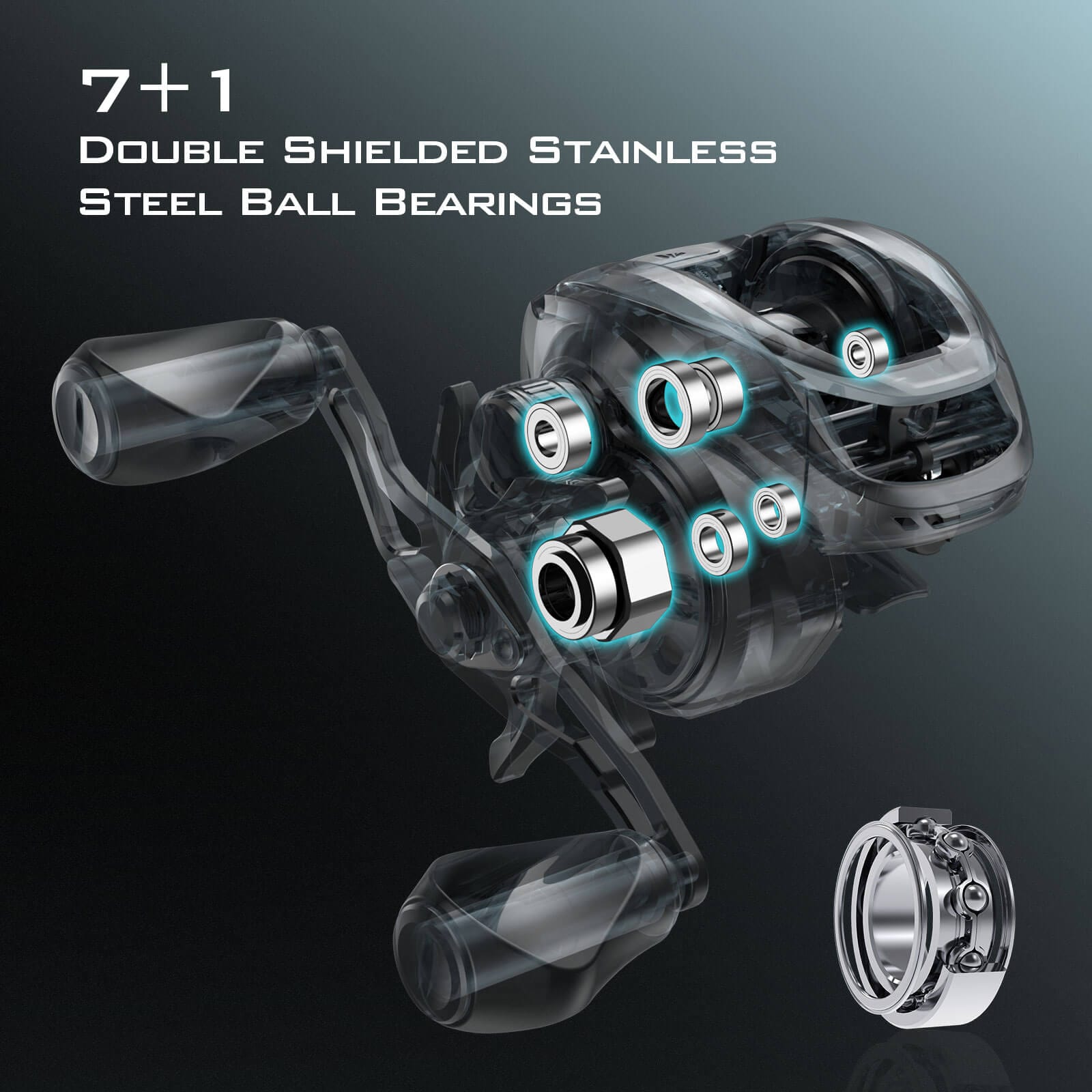 FAST AND SMOOTH
Inside the Zephyr baitcasting reels are 7+1 double-shielded stainless steel ball bearings to ensure ultra-smooth retrieves. And the double bearing supported pinion gear is 35% smoother under load and 30% more durable. Zephyr baitcaster fishing reel is also fast with a 7.2:1 gear ratio and is built to last with brass main and pinion gears, as well as a brass main gear shaft. The high-speed split main shaft reduces noise and increases casting distance and speed.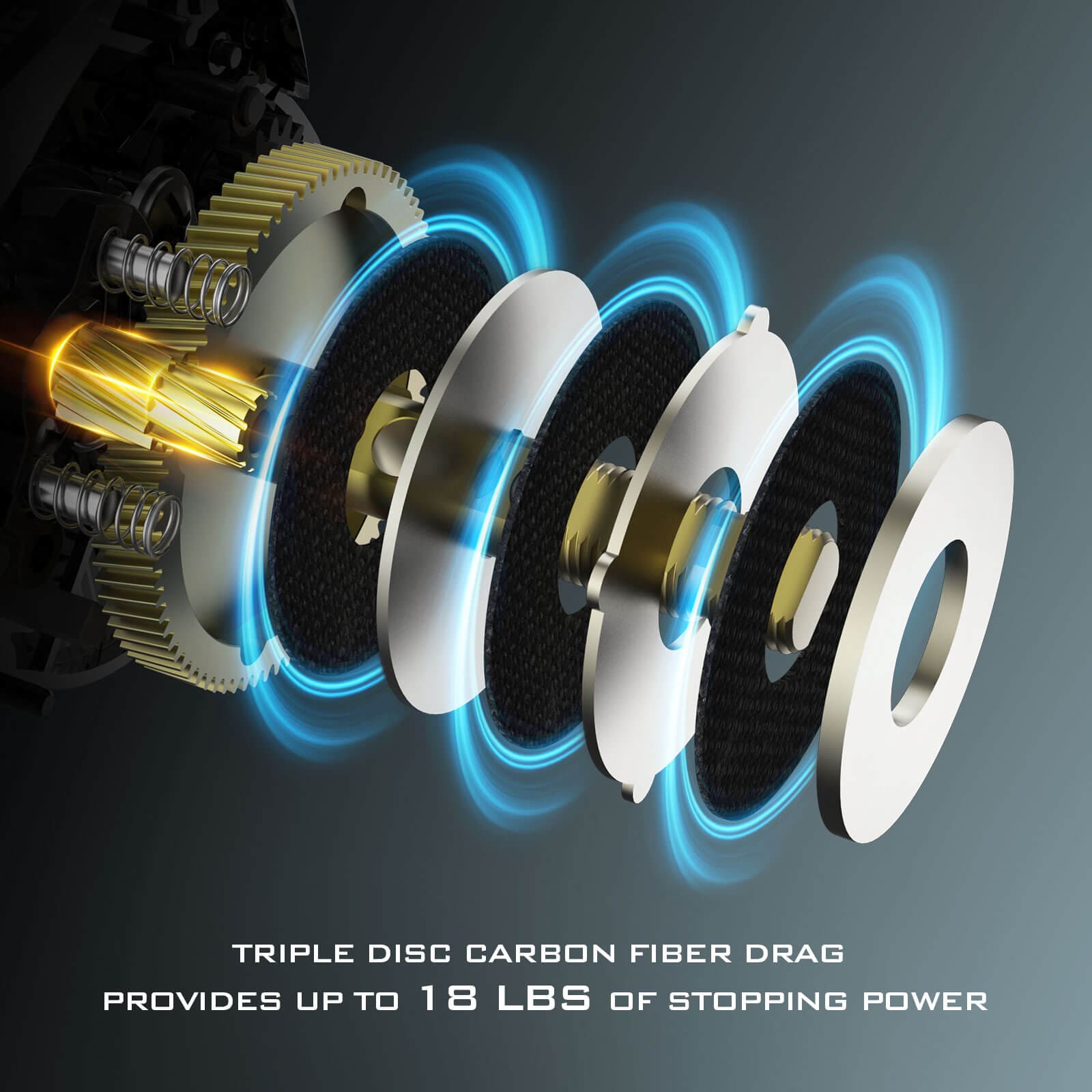 IMPRESSIVE POWER AND CASTABILITY
The Zephyr baitcasting reel's triple disc carbon fiber drag provides plenty of fish stopping power with up to 18lbs of maximum drag. And the DTCC (Double Tapered Control Chute) Line guide allows line to leave the spool with less friction, meaning greater casting distance and fewer backlashes.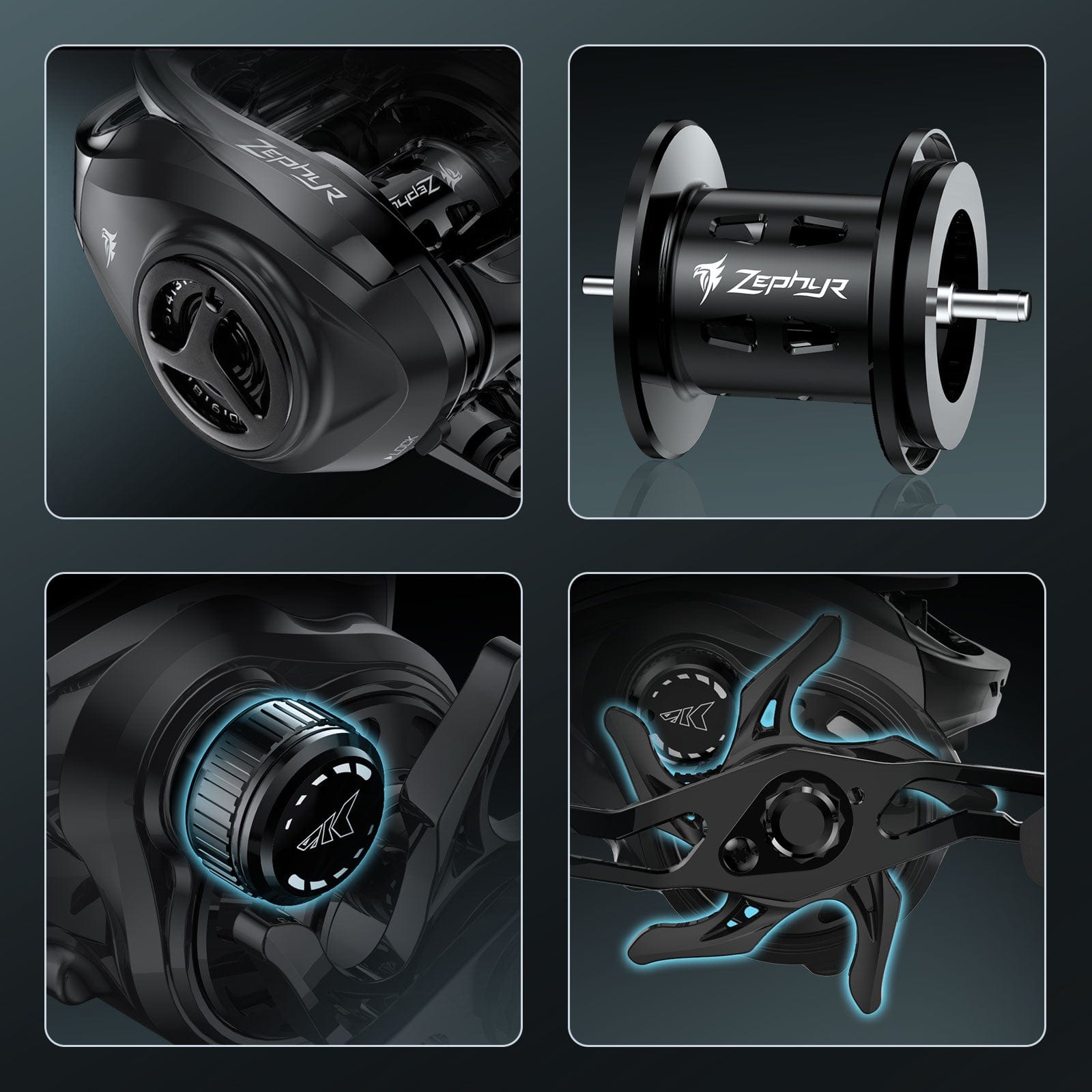 PREMIUM FEATURES
Avid anglers will appreciate the convenient external features of this reel. The ergonomic brake control provides easy adjustments to precisely control the spool's rotation to prevent overruns. The spool tension knob allows anglers to further dial in the amount of resistance to the spool for lures of various weights. And the Star Drag Control Allows anglers to adjust the amount of drag being applied while fighting a fish to maximize the chances of landing it successfully.
Zephyr baitcasting reel
For the price you just can't beat it, it's an awesome little reel