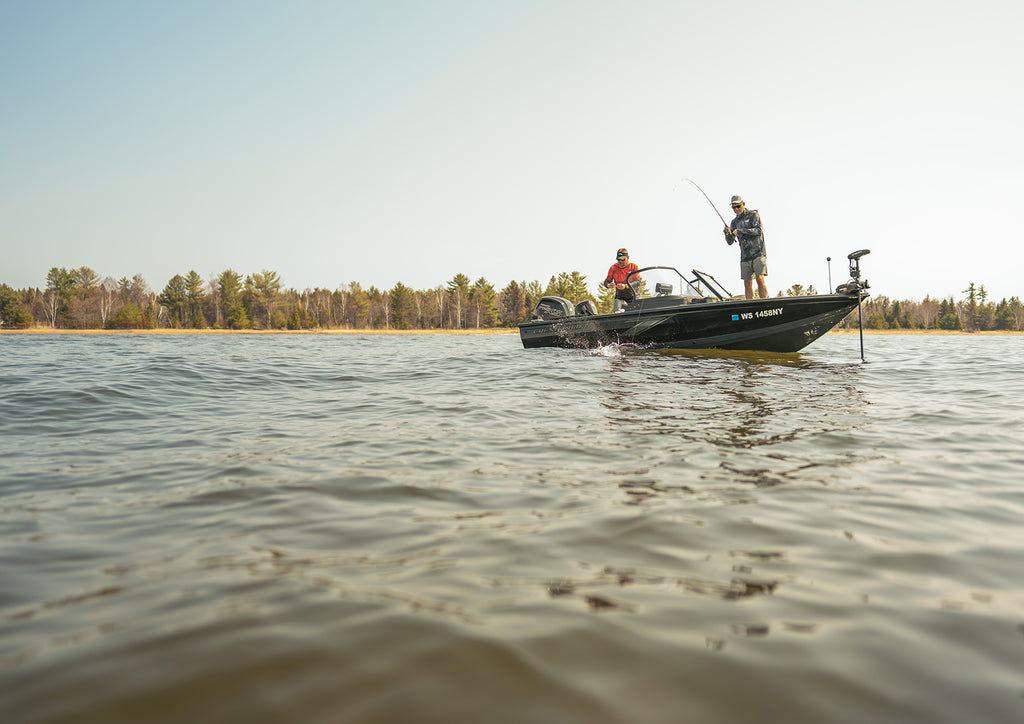 Choosing the Right Catfish Rod
Catfishing is often considered to be a backup or lowbrow style of fishing for the uninitiated. However, catfishing is a sport that has the reward of landing some of the largest freshwater fish in the world and filling a cooler with phenomenal filets for dinner. Catfish range in size from a few pounds like the bullhead to nearly a hundred pounds like the giant blue catfish. Naturally, the size of the catfish you target and the areas you fish for them will dictate the rod size you need. This article will give an overview of the requirements for a good catfish rod. Some of the finer points can be tailored by the angler for the perfect fit.
Length, power, and action are the three values for how a rod is measured. Each value has a noticeable difference in how the rod performs from casting to hooking a fish. Length is a standard measurement, while the other two are slightly more subjective though rods will be labeled with the rating.
Length
Most anglers consider a five to six-foot rod the standard for freshwater fishing. Catfish rods should be longer. Some bank fishermen choose rod lengths up to ten feet, not unlike surf casters fishing in saltwater. For most anglers, the ideal length should be between seven and eight feet. On first consideration, this seems over the top, but having a longer rod allows anglers to lob heavy baits much further and with better accuracy than a shorter rod. Whether fishing flathead catfish in heavy cover or blue cats in deep running water, having a longer rod allows better leverage to help anglers turn the catfish. The added leverage from the long rod can keep that monster catfish from diving back into the brush pile or channel that you've wrestled them from.
Contributing to the increased length of a catfish rod is a long handle. Anglers casting heavy baits on a short-handled rod with quickly tire. The longer handle gives you a better fulcrum point so you can exert more force on your cast. Just like the longer rod out the top helps with leverage, the longer handle is helpful to prop against your thigh when muscling a big fish in.
Power
The power rating on rods is a loose description of the weight or strain the rod can take. For example, a light or ultralight power rod is designed for catching small trout or panfish. A medium power rod is sufficient if you plan on targeting smaller catfish near the bank. The medium power rod will give you enough resistance to catch catfish into the double-digit range. If you plan to target the biggest catfish or fish in heavy cover a medium-heavy rod is a better choice. The added backbone will come in handy when pulling in big blue cats or wrestling channel cats in moving water.
Action
Unlike power, a rod's action is measured by how much flex the rod has. A fast-action rod will bend initially at the tip. A moderate action will bend with its first third or so. A fast or moderate action rod is near the perfect setup for catfishing. The sensitive rod tip allows anglers to see subtle movement such as a bite or change in line direction. Since most catfishing is performed with natural bait, the fast rod tip also improves hookup ratios. The sensitive tip is ideal for circle hooks that increase both hookups and successful releases if anglers practice catch and release.
Rod Grips
Rod grips are not a make-or-break choice. However, some aspects of catfishing may lead anglers to prefer one style of grip over another. Catfish bait is stinky. Whether anglers used cut shad or "stink bait," anglers are going to end up covering their rod with slime and scales. Cork handles are comfortable but absorb the bait's oils and the smell. EVA foam handles are easier to wash out.
Reels
While this article isn't about catfishing reels, it is important to consider what reel you'd like to pair with your catfishing rod. If you want to get a better understanding of catfishing reels and some of our top choices, check out our article on Which Type of Fishing Reel is Best for CatfishFishing.
Our Top Pick
For a do-all catfish rod, the KastKing Kong is our pick. Available in either casting or spinning, anglers can select lengths that fit them best. With a fast rod tip and medium-heavy power, the Kong comes in seven and eight-foot lengths. The stainless steel guides can hold up to any line, whether braid or mono. The Kong's "strike indicator tip is easy-to-see chartreuse so anglers can see a bite even in low light. Last but certainly not least, the rod's handles are EVA foam with a rubber lacing over them for extra grip, even with the slimiest of hands.
Catfish rods don't have to be the ones that many big box stores label as "catfish rods." More often than not, those rods won't perform to the standards that a purpose-chosen rod will. Selecting the ideal catfish rod involves understanding the type of fish you want to catch and the factors that separate one rod from another. So whether you plan on dropping baits to massive blue cats in the country's great rivers or filling a cooler with bullheads from your local pond, you will have the information to pick the best catfish rod for your goals.