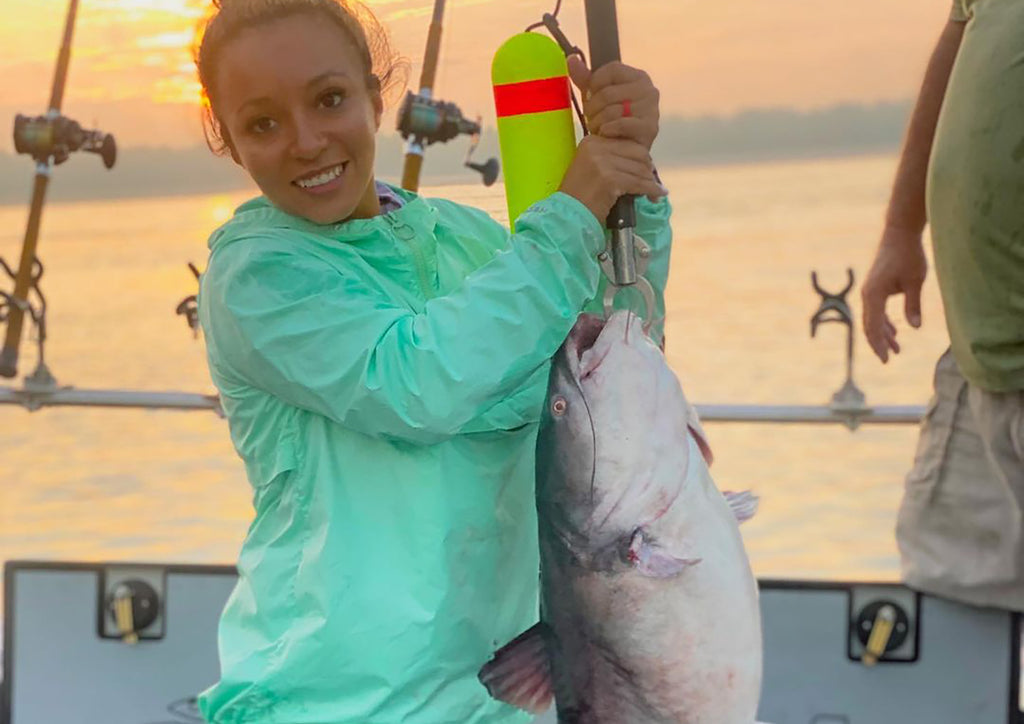 Which Type of Fishing Reel is Best for Catfish Fishing
Your fishing reel is one of the most essential aspects of your gear. When you are targeting catfish, it becomes even more important! Catfish fishing reels are often a much-debated topic amongst anglers who love to chase these amazing fish. Using the wrong type or size of reel could be catastrophic and lose you a fish when you least expect it. 
It is important to know what features you need in a good catfish reel and what kind of power you need out of it. After all, catfish can grow to enormous sizes and put some very serious strain on your equipment. By carefully selecting the right type of fishing reel, you can save yourself plenty of time, money, and trouble in the long run. 
The first thing to consider is the species of catfish that you will be after. There are many different species out there, and each one is different. You should also consider what size of catfish you intend to catch from these species, as they can be very small (one to ten pounds) or extremely large (50+ pounds). Again, catfish are strong fish and the size will factor into your fishing reel selection. 
There are three main species of catfish that anglers will be fishing for, blue catfish, channel catfish, and flathead catfish. These fish are all very different from each other. All of them, however, are very powerful and can grow to tremendous sizes. Because of this, you need the right type of reel. But which type should you select?
Types of Reels for Catfish
Among the many types of fishing reels that are available, there are two, in particular, that stands out when it comes to catfish. These are conventional reels and spinning reels. Let's take a look at spinning reels, to begin with.  
Spinning reels are one of the most popular types of fishing reels, and for certain situations, can be great for catfish. Spinning reels utilize a wire bale across the top of the reel that flips back and forth when you are casting. This makes them much easier to use and cast with than others like baitcasting reels. Because of their ease of use, they are very widespread and come in many different shapes and sizes.  
Spinning reels are great for small to medium-sized catfish. If a catfish is too large, it can damage or even break the spinning reel with its power due to its design. If you are targeting truly large catfish, you are better off using the other type of reel: conventional reels.  
Conventional reels (sometimes known as baitcasting or saltwater reels) are the best option for big catfish. These reels are bigger, heavier, and stronger. They are made to handle large fishing lines and weight and feature great drag systems for fighting heavy fish. For this reason, they are the number one choice amongst anglers chasing large saltwater fish or big catfish. 
Both spinning reels and conventional reels are great choices for catfish depending on your style and the fish you intend to catch. Both will have their own unique advantages and disadvantages, but both are the best options for catching the elusive catfish. There are many great options of both types out on the market today, but with so many to choose from, where do you begin? Luckily you have come to the right place! Let's take at some great fishing reels that can aid you in your next catfish fishing trip. 
Best Catfish Fishing Reels
KastKing Rover Round Baitcasting Reel
The Rover Round baitcasting reel by KastKing is a conventional reel that is extremely tough and durable. It is reinforced with thick, hard anodized aluminum in the side plates and uses a CNC machined spool to be as strong as possible. All of the various gears are precision cut and made of high-quality metals, ensuring that they offer the best durability and are resistant to corrosion. With a carbon fiber drag system, you can enjoy up to 30 pounds of silky smooth drag. So how does this help catch catfish? With how tough it is, even the largest catfish will not be able to break this reel. The Rover Round by Kastking is available in many different configurations and options, allowing you to get the exact model you need for your style of fishing. With a fantastic design and high-quality build, this fishing reel will last you for years to come.  
KastKing Kapstan Elite Saltwater Spinning Reel
Although the Kapstan Elite is designed to be a saltwater spinning reel, its excellent construction and design make it one of the best catfish spinning reels on the planet. Because it was made to be fished offshore, it features waterproof rubber rings to ensure no water, mud, or debris gets into your reel to mess it up. The carbon fiber drag system has a giant drag for the size (depending on the model you get) and the oversized spool disc allows you to use any size of fishing line that you need. An all-aluminum body and solid construction mean you can reel in any catfish you want. Available in a few different options, the Kapstan Elite is one of the best spinning reels out on the market, especially if you intend to catch large catfish. 
KastKing ReKon Line Counter Fishing Reel
Last but certainly not least, the KastKing ReKon Line Counter fishing reel is another big conventional reel that has high durability and high-quality parts to ensure any size of catfish can be handled. It features an accurate mechanical line counter that allows you to know where to keep your bait so that you can target the zone where you are catching fish and know how much line is left. This large reel can hold plenty of lines, and the all metal parts ensure it is resistant to corrosion while out on the water. No matter what type or size of catfish you are after, the ReKon line counter reel by KastKing is an exceptional choice!