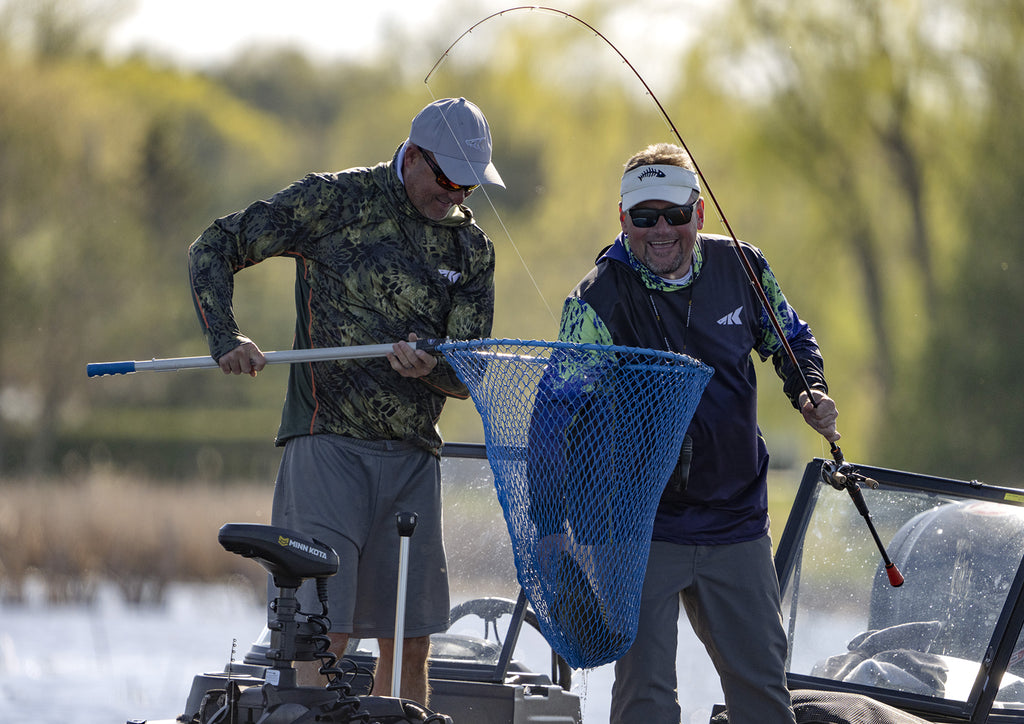 The Best Baitcasting Reels For Under $100
There used to be a time if someone asked me, "What is the best baitcasting reel under $100," I would have had a tough time answering that question. Fast forward to KastKing and their impressive line of baitcasters and I can answer it quite easily. In fact, the KastKing lineup, as of May-2022, has a total 18 baitcasters, with that number growing by the day it seems at times! And, out of the 18 currently in their lineup, a whopping 14 of them are under $100. Let's take a look at what I feel is the best bang for your $100 bill, and have some of that bill left for some tackle, accessories and maybe even a rod! 
1.KastKing Crixus ArmorX Baitcasting Reels 
At the top of the food chain, at $89 is the KastKing Crixus ArmorX. The reel boasts a pure aluminum frame for rigidity and strength while keeping weight low. At only 6.8 ounces, KastKing Crixus ArmorX is as tough, strong and durable as you will find. 
For smoothness and comfort, KastKing uses a 38 mm, finely machined aluminum alloy main gear. ArmorX also has a precision cut brass pinion gear that ensures longer life, higher speeds and low noise. With a gear ratio of 7.2:1, it is ready for most any fishing method – spinnerbait, crankbait, worms, topwater, you name it. A lightweight aluminum handle features slip resistant Super Polymer grips for all day fishing comfort. 
10 (9+1) Shielded, Stainless-Steel High-Performance Ball Bearings plus an Instant Anti-Reverse Bearing.
Powerful 4-Disc Carbon Fiber Drag System Managed by a Large, Aluminum Star Drag Knob
Super Polymer Grips for All-Day Comfort 
This reel will keep you under the $100 limit, but won't leave much left for accessories. It will however leave enough for a high-quality spool of KastKing Braided fishing line. I have used this reel for large and smallmouth bass, plus a handful of feisty pickerel and it performed flawlessly. 
2.KastKing Royal Legend Elite
Coming in a tad less than the ArmorX, the Royal Legend Elite offers anglers a range of gear ratios in 5.3:1, 6.6:1, 7.3:1 or 8.1:1. And, the best part is they are all in a different color. This makes for grabbing the "right" gear ratio for the type lure or method you plan to employ. 
The Royale Legend Elite baitcaster is the first in a series of "tournament" ready bass fishing reels. This reel will deliver professional level performance in a low-profile, compact design… and under $100! 
Ergonomically Designed Compact Baitcasting Reel
The Smallest Frame Made by KastKing
Swing-Wing Side Cover Opens Easily with an Ergo-Twist
10 Stainless Double-Shielded Bearings 
The KastKing Royal Legend Elite baitcasting reels feature brass pinion gears and worm drives for strength and performance. Add in the impressive carbon drag that gives anglers a max of 17.6 pounds of drag, and you have the makings for a reel no bass could beat. I really like the Swing Wing side plate as it makes for dropping side plates – which I have done – in the water! 
3.KastKing Spartacus II
The Spartacus II comes in five colors – black, spindrift (blue), fire engine red, flash silver and green, and offers a gear ratio of 7.2:1. The reel also offers anglers either left handed or right handed retrieve. This is a new design from the original Spartacus, and also is another very low profile reel. Weighing only 6 ounces, plan on fishing all day with zero arm fatigue.
Powerful 5 button magnetic brakes
Double Tapered Control Chute
CNC anodized aluminum spool
The innovative double tapered control chute line guide reduces friction, which aids in your line casting better, and lasting a lot longer. The chute also reduces bird nests. The reel has a powerful 17.6 pounds of drag and 4 disk carbon drag system. I have a lot of reels, and in a lot of different gear ratios, but to me, 7.2:1 is a great all around ratio for almost any technique you use.
4.KastKing MegaJaws
The original KastKing MegaJaws is a solid reel and I have used this reel a lot. The reel, which is now offered in tow upgraded versions – MegaJaws Updated and MegaJaws Elite – is still a favorite in my arsenal. The reel is compact, casts like a rocket ship taking off, and is super smooth. Similar to other KastKing reels, the MegaJaws is offered in right handed or left handed, plus color coded to help identify gear ratio.
Low Friction Tapered Vortex, Funnel Shaped Line Guide
11+1 Double shielded Stainless Bearings
Brass Pinion and Main Gears 
I really like this reel, and at only $61 bucks, you could either stock up on some line or add real nice Perigee II fishing rod to go with it. Another neat feature is the easy access lubrication and drainage ports, which provide long-term performance and simple maintenance.
5.KastKing Zephyr Bait Finesse
I added this one in even though it is kind of a specialty reel. The KastKing Zephyr Bait Finesse is made for throwing ultra-light baits/lures and have the ability to cast them accurately. I use this reel for hair jigs and slightly heavier Ned Rigs. I can cast them a good distance with ease, and the reel weighs nothing!
This reel is designed from the ground up for anglers looking to add a true, BFS casting reel to their arsenal of fishing tackle. The BFS spool is designed to perform better than typical casting reels while using very light fishing line and extremely light baits. The spool, which is machined from solid aluminum weighs only 9 grams and spins freely on Double Shielded SS ball bearings at very high speeds with minimal effort.
Palm Sized Frame
Weighs in at 5.6 Ounces
Versatile 7.2:1 Gear Ratio
This is a neat reel, and another under $100. Although it is a specialty reel, adding it to your rod locker will be beneficial when a little finesse fishing comes into play.
Any one of these five reels is a worthy addition to your rod locker. All five are under $100 and a few leave enough left over to add a rod or tackle. 
In Conclusion
These are just five of the 14 available from KastKing for under $100. Can you name any other company out there that offers 14 high quality baitcasting reels under $100? I sure can't. The five listed will cover every type of freshwater action you want to entertain. In fact, you could even use the first four listed in light saltwater applications for fluke, flounder, weakfish, sea trout and many others. Just remember, if you use in the salt, make sure you rinse it off after each outing.
KastKing is in the top echelon of baitcasting reels where price and performance play. These reels are made from high-end components, and engineered to last a long time… plus help you catch a few fish.