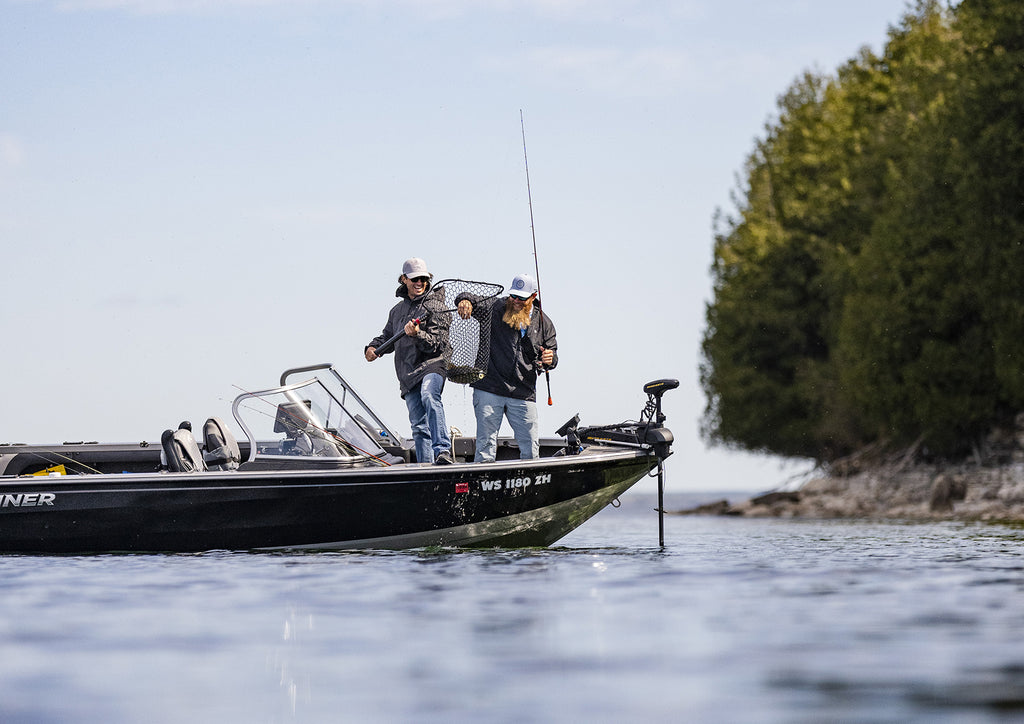 What You Need To Know When Buying Your First Reel for Fishing
There are a lot of new anglers out there today, and a lot are wondering what they need to know before buying their first fishing reel. Buying your first fishing reel, whether you are a youngster, or old goat like me and just getting into fishing can be a challenging task. There are a lot of factors to consider, but overall, your first reel purchase can be made fairly easily. Let's take a look at what I feel you need to do, and what you need to know when buying your first reel for fishing.
A Look Back 
Although I do not remember the exact year or how old I was, I do remember buying my first fishing reel. It was a Garcia Mitchell 300, and I bought it at Great Eastern in Bay Shore, NY. I paid $14.99 for the reel with birthday money. This was my first "real" reel as before this all I had was a bamboo pole! I could not wait to use the reel. At the store, they put line on it for me and my mom took me to the local lake. I cast out a bobber with hook and worm and when I went to reel it in, the line was coming off the reel not coming in! I was devastated as I thought the reel was already broken. Low and behold, the Garcia Mitchell's rotor actually spooled the line on counterclockwise, not clockwise like most other reels. The guy just put the line on the wrong direction! 
Photo: The Kapstan Elite Saltwater Spinning Reel will make tangling with stripers over 40 pounds from the boat or beach a piece of cake.
Know What You Are Buying 
The biggest key to buying your first reel for fishing is to know what the reel is actually made to do, and how it works. In today's world of fishing reels, there are many options to choose. Left handed, right handed, spinning, spincast, low profile baitcaster, revolving spool, fly reel, etc. etc. 
The second "need to know" is what are you going to fish for? Offshore bunker pods for stripers in excess of 40 pounds? Back-bay redfish or snook on the flats? How about freshwater species – bass, carp, catfish and more. Speaking of bass, are you targeting smaller northern strain fish, or those fat Texas and California hogs?
And the last smaller item, however still important is how old are you? Are you buying your first reel for fishing for yourself or for a youngster – son, daughter, niece or nephew and all the little tikes in between? 
The Little Ones 
If you are buying your first reel for fishing for the little ones, you might want to look at the KastKing Brutus or Cadet Spincast reels. These are the perfect reels for kids to start out with. There is no bail flipping or thumb control needed. Just push the button and when you want to cast swing and let go of the button. This reel will suit them fine and comes with a good drag, stainless components and the Brutus is either left or right handed. The smaller Cadet is best for freshwater panfish and the likes while the slightly larger Brutus can be used on bass, pickerel and even bottom bouncing 1-ounce weights and clams for porgies and kingfish in the Northeast.
Photo: Bottom bouncing for blowfish can be made easy for the little ones with a Brutus Spincast Reel. 
My First Fishing Reel for Saltwater 
Are you an avid freshwater angler that uses light tackle of even a fly rod? If so, buying your first fishing reel for fishing in saltwater may be a bit of a task. Have no fear KastKing has got you covered with several great saltwater options. 
The Rover series is a great round revolving spool reel that will handle any saltwater inshore species out there. The series comes in sizes from 40 – perfect for inshore bottom dwellers or even heavy freshwater. I use this for bottom bouncing winter flounder, blowfish and kingfish. The sizes go up from there all the way to the size 90, which is meant for deep water or big fish. Think the likes of cod or even tarpon. The reels also come in left or right-handed. 
Photo: The Rover round is perfect for inshore action, like sea bass on the ocean reefs and wrecks.
Are you planning on hitting the offshore grounds, beach or pier? No doubt your first reel for fishing should be the ultimate in the KastKing lineup – the Kapstan Elite Saltwater Spinning Reel. This reel is a beast and so solidly built, it will probably be the last reel for saltwater you buy. On the technical side, just to show how well this is built for the saltwater environment, the reel is specially engineered for offshore saltwater fishing, which also makes it great for the beach and pier. Kapstan Elite Spinning Reel is KastKing's highest level 100 percent waterproof fishing reel at level of IPX6, with up to 15 EverSeal rubber rings to keep water out of the main gear. The KastKing Intrusion Shield System includes labyrinth-style greased sealing grooves that reduce rotational resistance and provide an innovative water-tight seal. And, if you plan on tangling with tuna on the offshore grounds, the 8000 size, with 55 pounds of drag pressure available and a line capacity of almost 400 yards of 65 pound test braid, the pelagics don't stand chance. 
Staying With the Basics 
There are so many options when buying your first reel for fishing, picking just one is impossible. I spoke to my good friend and fellow angler Rick Holmberg. Rick and I have been fishing together for 50 years and we have bought a lot of tackle and reels in between! 
I asked Rick about his thoughts on what someone should look for when getting their first reel for fishing. 
Rick said, "What I look for in a spinning reel is the same today as when I bought my first reel more than 50 years ago. I never buy the cheapest, always a mid-range price. The reel must be smooth and have a drag that is smooth with good components. Lastly, the quality has to be above the other competitive reels at that price point." 
Photo: KastKing makes a wide assortment, and all will suffice when it comes to your first reel for fishing. 
This statement is perfect, and quite frankly it sums up virtually every one of the KastKing reels offered. Quality components, smooth drag, smooth reel and priced better than anything out there. For your first reel for fishing, here is my list, depending on who the reel is for, and what you plan to fish for. Any one of the reels listed below will fit the bill… but then again, I think any KastKing reel would be a great option. 
Brutus or Cadet Spincast – for the kids
Rover Round Series – great for inshore saltwater
Crixus Armor X Baitcaster – mid range price
Bassinator – high end baitcaster for freshwater
Kapstan Elite 300 – high end heavy fresh or light saltwater
Royal Legend II – low price point, solid starter
Kapstan Saltwater Spinning Reel – high end, last forever in the salty environments.
Spartacus II – Solid reel, mid-range price
Sharky III – mid-range, quality reel
I have used a lot of KastKing fishing reels and there is not one that I would not recommend for your first reel for fishing. Take a look at the specifications, know who you are buying it for, then pick a winner and go fishing!