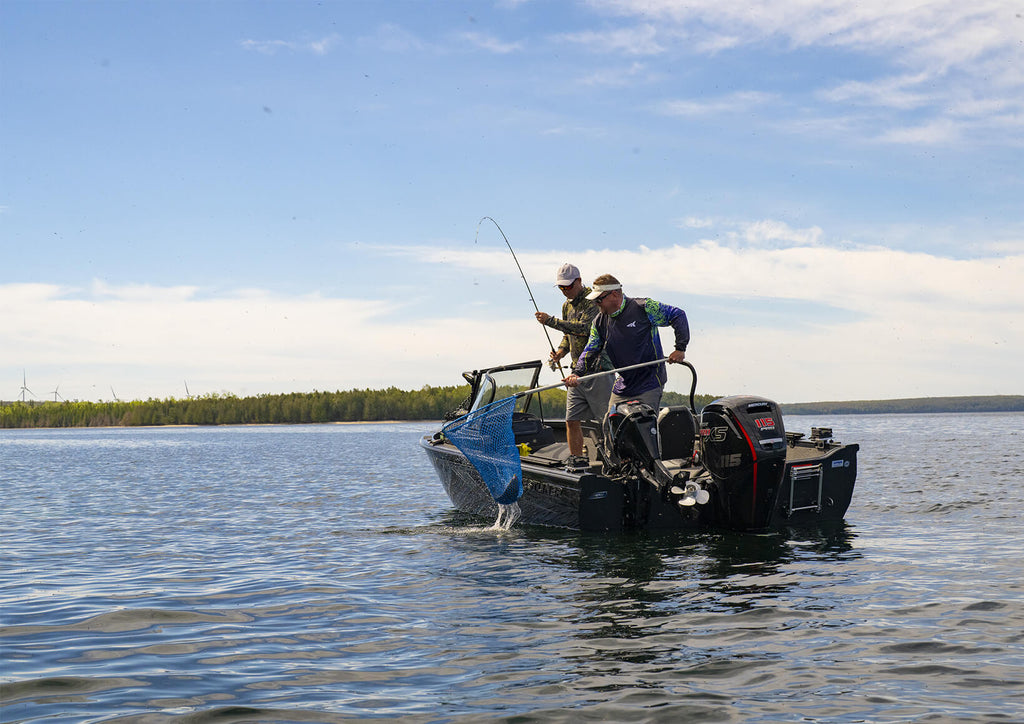 What Is The Best Fishing Pole For Bass
What is it about bass fishing that has everyone on such tenterhooks? 
Certainly, the size of the fish can cause quite the excitement, especially when you've fought hard to manoeuvre and powerfully reel in the beast. 
It has been this way for some time now, those in North America are privy to the excitement that comes with bass fishing. Aggressive, hard-fighting, and applicable to most lure types allow the most skilled anglers to test their skills. The fact that bass fish are found in many water environments is just a bonus, allowing you to test your angling skills no matter where you are. 
Why are they so popular? 
Well-renowned as one of the most popular fishing types in the industry, there are many causes as to why the bass fish is so well-liked. 
One of the primary reasons surrounding their popularity is simply their availability. This means that when you go on your vacation, or perhaps a work retreat to impress your boss, you can practise in smaller localised areas before heading to the big bodies of water and showing off your skills.
There is also that element of a challenge. Throughout the course of history, it has been an innate human quality to get better, exceed expectations and beat the competition. The way that bass fish move, with their behaviour characteristics of being unpredictable, aggressive, and hard to catch allow all types of anglers whether experienced or inexperienced to test their skills. 
Think about how many times you've let that one bass fish get away, giving you nightmares for weeks to come. 
Finally, due to their nature, fishing for bass can be extremely exciting. You don't have to cast your line, sit down, and wait for hours for a potential bite. Instead, you need to be on your toes from the second you cast your line. 
What Kind of Pole Do I Need? 
Unlike trout fish that are smaller, lighter, and therefore only require a lightweight rod with fast action, bass fishing is a whole different ball game. As if they couldn't be further apart, the types of rod length, weight, and casting distance touch on the side of opposites.
You will quickly realise that picking up a rod that was given as a hand-me-down isn't going to suffice when you're fighting against an aggressive bass fish. 
Length: 
Most experienced anglers have a few rods of varying lengths to help them in pretty much any scenario should it arise. There will be times that a longer rod will be called for but also times when you will need a shorter rod length.
The best rod length for all-around use tends to be the 7-foot rod. Not only does it allow you to cast great distances, but your hookset and control when you've got the fish are paramount. 
Power:
When you're searching for new rods, you'll often find the letters UL, L, M, MH, H, and XH will appear.
But what do they mean?
The letters are associated with the rod's power, and they are separated into categories:
Ultralight
Light
Medium
Medium-Heavy
Heavy
Extra Heavy
When you're fishing for bass, you'll want to be nearer the heavier side, so that your rod can keep up with the power of the fish.
Tip Action
The tip action refers to how much movement the tip of the rod has. They fall into 3 main categories:
Once again, because of the aggressive nature of the fish that you're going to be catching a moderate action rod with a soft tip is the best option. This allows for the fish to bite onto the bait without the lure yanking out of its mouth too hard and losing the fish.
Spinning vs Casting
When it comes to bass fishing and most types of fishing in general, there are two main categories of rods: casting and spinning.
For professionals, they will tend to use a casting rod but with a baitcasting reel. Those that go fishing as part of a hobby or are just starting out, you're going to want a spinning rod.
KastKing Kong Fishing Rod
If you're thinking of using a casting rod, then the Kong fishing rod is definitely a strong contender. It was constructed with strength in mind, having the ability to reel in some of the largest fish you'll find in the water.
Some of the benefits include:
Powerful S-Curve Graphite Rod Blanks 
When targeting powerful fish, the graphite rod blanks give you the strength you need. They are made from 100% graphite including an S-Curve with Nano-Resin technology providing you with ultimate strength.
Components
The Kong's extra strong graphite steel seats come with nylon reinforcement so that the larger reels on the market can stay secure. The EVA handles make the power of the rod comfortable to hold, ensuring that you are able to maximise your skillset.
Stainless-Steel Foot Guides
With an ultra-smooth Titanium Oxide ring, the stainless steel double foot guides deliver incredible strength and smooth performance.
KastKing Perigee II Fishing Rod
Known to be one of the best all-around rods that KastKing have to offer, the Perigee II has the potential to deliver great strength with its variety of lengths and options.
With its 7-foot, fast action and heavy power build, you'll have a durable, powerful and performance-enhancing rod that can catch any fish that you set its sights on.
Some of its benefits include:
Carbon Fibre Blanks – delivering incredible strength at a great price.  
Fuji O-Ring Line Guides
Power Transition System – 2-piece rod with smooth performance
Value – this rod costs only $55.99
Summary
We've provided you with two incredible rods depending on your experience. The more experience that you have, the more likely you're going to go with a casting rod, making the Kong Fishing Rod perfectly strong for every use.
However, if you're more of a hobbyist or inexperienced, the Perigee Spinning Rod will make a great companion when bass fishing. 
KastKing ensures that all of its products are made with quality. They always consult the most expert anglers in the industry when constructing new rods and reels, so be sure to check out some of their equipment.
For some of the best reels on the market to attach to your rods, click here.