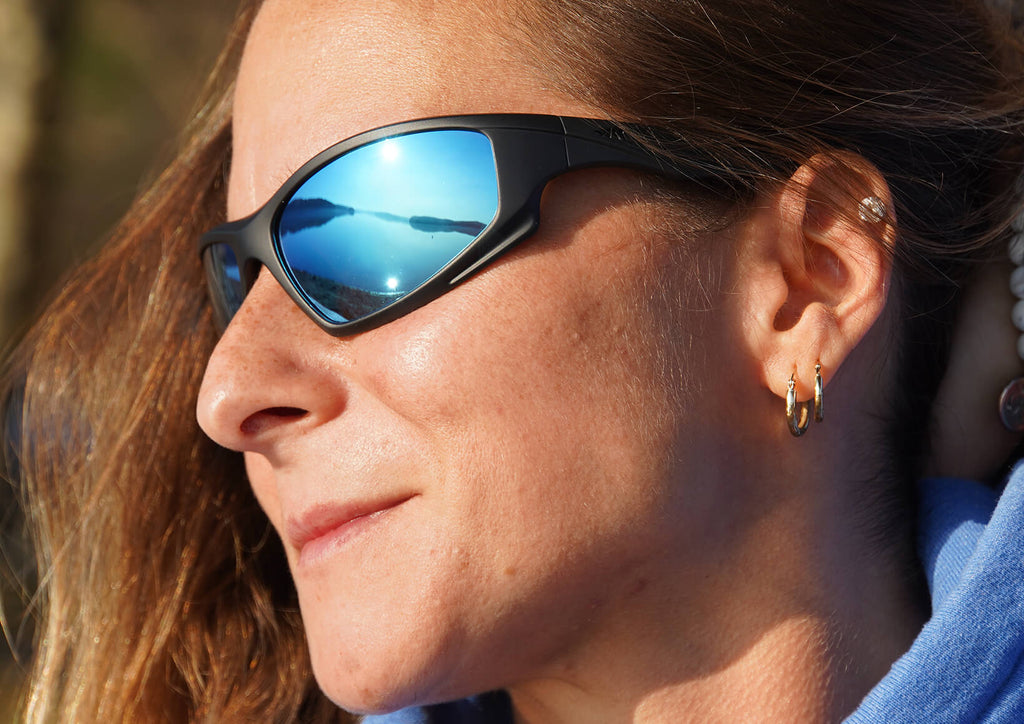 Why KastKing Chooses Grilamid TR90 On The Frame Of Sunglasses
Having a solid frame for your glasses is almost as important as finding the right lens for your eyes. The thing is: 
Most people don't think about what the frame is made from, and instead, they focus on the lens. And while it's a good idea for your primary focus to be on the lens, your secondary focus should always be on the frame. 
And today, that's what I've come here for. 
In this article, I wanted to explain why KastKing always chooses Grilamid TR90 on the frame of their sunglasses. 
If this sounds like something you're interested in, don't go anywhere:
Everything You Need To Know About Grilamid TR90
Now, there's a pretty good chance you've never heard about Grilamid TR90 in your life, but don't worry, it's not something you come across/speak about every day. 
So, in this section, I wanted to break down everything you need to know about the material so you can decide if it's the right frame for you. 
Let's start by explaining what it is:
What Is Grilamid TR90?
Grilamid is a thermoplastic material that is produced through Swiss technology. The high purity transparent thermoplastic polyamide based on aliphatic and cycloaliphatic monomers. 
And today, it has become one of the go-to materials for sunglasses frames. And it's not hard to see why. 
But, we'll go through that in the next section:
Why Is Grilamid TR90 A Great Material To Use?
TR90 sunglasses frames are incredibly comfortable to wear, which is down to their flexible, durable, and lightweight nature.  
Thanks to the flexible nature of the sunglasses frame, they can comfortably fit to the contours of your face.  
Grilamid TR90 can be used in both children's and adults' sunglasses. And this is thanks to the frames being so light sometimes it doesn't even feel like you're wearing anything on your face.
And, if you're someone with sensitive skin, you'll also benefit greatly from this material. TR90 is entirely hypoallergenic, making it perfect for people who have skin reactions due to metal or acetate frames. 
One of the most significant advantages of Grilamid TR90 sunglasses is they provide durability, which other frame designs can hardly match. You can expect the frames to be resilient to scratches and other forms of damage. 
They are less likely to bend or break from impact, making them perfect if you're the kind of person who frequently drops your belongings.  
If you drop your TR90 sunglasses, you'll have no fears that you're going to discover them broken when you pick them up. 
If you're looking for more reasons why people are opting to use Grilamid TR90 in their sunglasses, it would have to be the color options. 
You can mold the material with many exciting colors and design patterns that really enhance the style of your sunglasses.
And finally, it comes down to cost. TR90 is a lot cheaper to produce than your classic metal frames. And this means we can provide you with more robust sunglasses at a more reasonable price.  
It doesn't get much better than that!
If you desire your polarized glasses to come with a flexible, durable, and comfortable frame, you need to look for the Grilamid TR90 material.
Are Grilamid TR90 Sunglasses Frames Unbreakable?
Okay, I've spoken about how strong Grilamid TR90 is, but how does it compare to other materials, and is it unbreakable?
Before we get into Grilamid TR90, let's first take a look at some of the other materials available: 
Plastic frames usually have a larger frame and a more rigid design. That being said, they do have a sturdier design when compared to metal. 
But, the biggest problem with plastic frames is they lose their adjustments very quickly. And this means you might have to spend more time in the shop making adjustments.
Metal frames are very sleek and have a minimalistic look. They are also lightweight and fragile when compared to plastic frames. 
They also offer a little more flexibility, making them perfect for people who have an active lifestyle. The downside is that they are a little bit fragile and can break easily. 
And then we have Grilamid TR90 sunglasses which you can put under vast amounts of stress. They can bend under pressure and still be resilient to the damage. And it's the Swiss technology that means it's less likely to break.
The frame is shatterproof, so you get long-lasting quality without spending a lot of money.  
But are they unbreakable? 
Well, unfortunately not; you can still break them, but it takes a lot to damage them beyond repair, and that's why we use TR90 in all of our frames.
Which Are The Best Sunglasses With A Grilamid TR90 Frame?
If you've been sold on Grilamid TR90 frames, you should check some of the best sunglasses made with a TR90 frame. 
Here are a few to take a look at:
The KastKing Hiwassee polarized sports glasses are the first addition to our list. Our premium frame is well known for its strength, comfort, and shape, not to mention the stunning array of frame colors available to you. 
100% protection from harmful UVA and UVB rays
Multiple base lens colors 
Impact-resistant TAC lens
Lightweight Grilamid TR90 frame 
Not only can you find varying colored frames to suit your style. But we also provided multiple base lens colors. And this allows you to find the right lens for your fishing style and see the world through your sunglasses in realistic color.
And this is another stunning set of polarized sunglasses to add to the list. The KastKing Toccoa are labeled as sports sunglasses, but they are stylish enough to wear anywhere, which is thanks to the frame.
0mm polarized lens
Strong Grilamid TR90 frame
TAC lens passes the double decentering test
Lightweight & flexible 
I really loved these sunglasses because the lens color perfectly blends with the firm yet gentle frame. And when it came to protection, the polarized TAC lenses did not disappoint; everything was crystal clear. 
The final addition to my list is the KastKing Seneca Polarized sunglasses. I love how the frame around the lens wraps around your eye to block UV rays hitting your eye side on yet remain stylish throughout. 
Flexible Grilamid TR90 frame 
Exceeds the U.S. ANSI standards
Blocks 100% of harmful rays
Produces no optical distortion 
The lens has gone through double decentering testing, which ensured no optical distortion was prescient and reduced eye strain. And this made the glasses feel comfortable on your head for hours on end.
Final Thoughts & Takeaways
After reading this article, it's easy to see why KastKing chooses to use Grilamid TR90 frames in all of its sunglasses.
The material is super strong, flexible, shatterproof, can be made with multiple colors, and most importantly, it keeps the price low for you. 
All of this means you can get a stunning pair of sunglasses that suit all of your fishing needs for a fraction of the price.