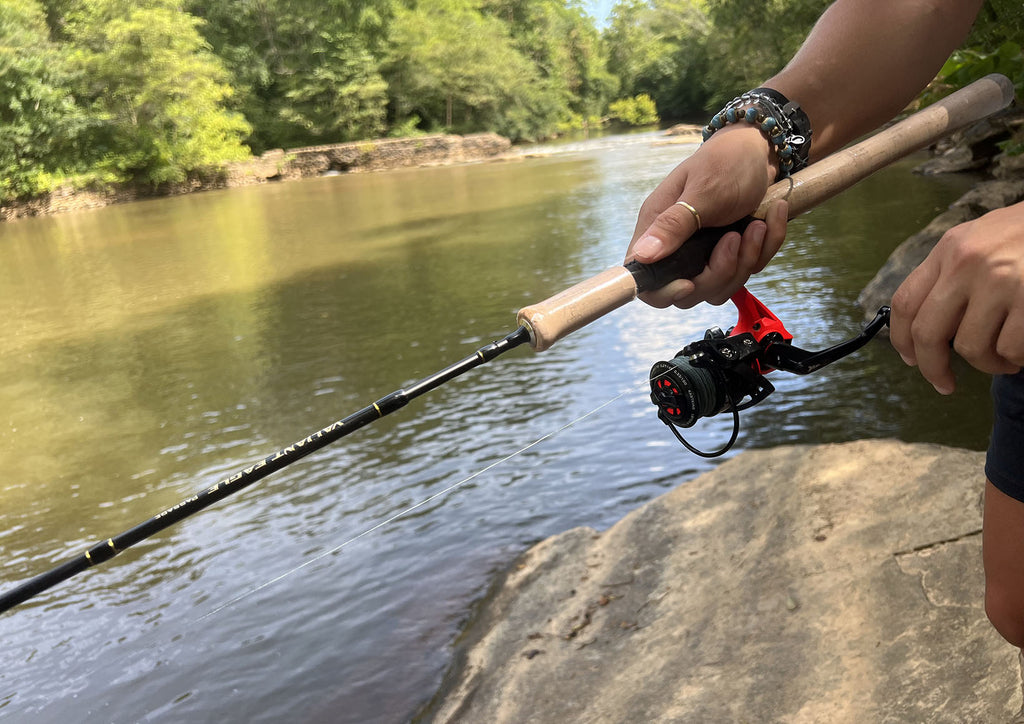 Fishing Tips: Traveling with Rods
Remember that time you went to the wedding in Florida and stumbled on a lake that looked really productive on the bass front? Then the first thing you thought about was why didn't I pack a travel rod and reel for this trip! And, what made it even worse was when you saw the guy on the bank land a 5 pound largemouth! As anglers travelling with our rods on fishing trips has always been an issue, especially with baggage rules and fees associated with today's airlines. However, there are several real good options to be able to bring your rods when needed, plus other easy options some lodges offer.
I can remember a trip I took to Lake El Salto Mexico 20 years ago. We brought our rods in large rod tubes that had to be checked on the plane. When we arrived in Mexico, my rods were in Texas! Fortunately for me I was traveling with several buddies who had extra rods. Lesson learned for me at least was my gear never leaves my sight when traveling!
Loaner rods or ship to destination
Speaking of El Salto, Angler's Inn, one of the premier lodges in Mexico for trophy bass now offers free fishing rods. All you have to do is bring your tackle and reels! I have heard this is becoming quite popular, and the lodges that offer this are also offering high-end quality rods, not some bargain basement rod you would not enjoy fishing with.
Another option, which I have used frequently when travelling is to send your rods via UPS or FedEx several days or even a week before you head to your destination. Simply send them to the lodge or motel/hotel to hold. At least at that point, before you hop on the plane, you know your fishing rods are at the location. If you do not have a specific rod tube like the Flambeau, Frabill, Cabela's, Bass Pro or Plano, I have use the tube the rod came in when I bought it from KastKing. They are durable, strong and obviously made for shipping purposes.
KastKing travel rods
KastKing has made traveling with fishing rods even easier with the addition of three solid additions to their lineup. Two of the three are the telescopic models, while the third is a four-piece breakdown model that easily fits under the seat of the plane! Let's see what all three offer.
KastKing Blackhawk II Telescopic Fishing Rods

14 models to choose from – 7 casting, 7 spinning
24 Ton carbon matrix blank
Stainless guides and graphite reel seats
What I really liked about this fishing rod was it had the "feel" of a one-piece fishing rod. Even though it is made up of six sections, the snug-fit ferrules provide full length power transition and allow these rods to perform well under any circumstance. And, with the reel already in place, with line strung through the guides, you can be fishing in a matter of seconds if the need arises. Match the rod of your choice to the new KastKing Verus or Sharky III reel and you are ready to go.
KastKing Compass Telescopic Fishing Rods and Combo

Eight models (5 spinning, 3 casting) with one spinning model equipped with a 200 series reel
17 inches when collapsed
Graphite composite blank
The price point of this rod is what really caught my eye. For less than $50 I can have a god quality rod and reel combo I can take virtually anywhere. Whether hopping on a plane or just having it at the ready while driving around in my truck on vacation, I could be fishing if I wanted too.
KastKing Valiant Eagle Passage Travel Fishing Rods

Eight models – 4 spinning, 2 casting, 1 spin/fly and 1 fly rod
5'-6" Medium Light up to 8'-6" heavy
KastFlex IM6 30T graphite blanks
Titanium Oxide Performance Line Guides
PET Tube for secure and safe travel
Although the two telescopic rods are really nice and made well, I have always been a fan of travel rods made as sectionals. And, with today's new ferrule systems out there, the KastKing Valiant Eagle fishes just like a one piece high end fishing rod. I defy any angler to close their eyes and tell me they feel a difference between this travel fishing rod and one of their standard one-piece sticks.
Travelling with fishing rods used to be a royal pain in the back side. Tubes were large and cumbersome, airlines at times often had issues, and you were always worrying about whether they were going to arrive at the same place you did. With these three KastKing travel rods, you have great options, various lengths and weight classes from light trout to heavy inshore rods. There is no limit to what rod you can now have with you at all times. Match any of these rods with the a Sharky III, Kapstan Elite Spinning or 300 series baitcaster, or any other reel and your fishing days while traveling will never be limited.