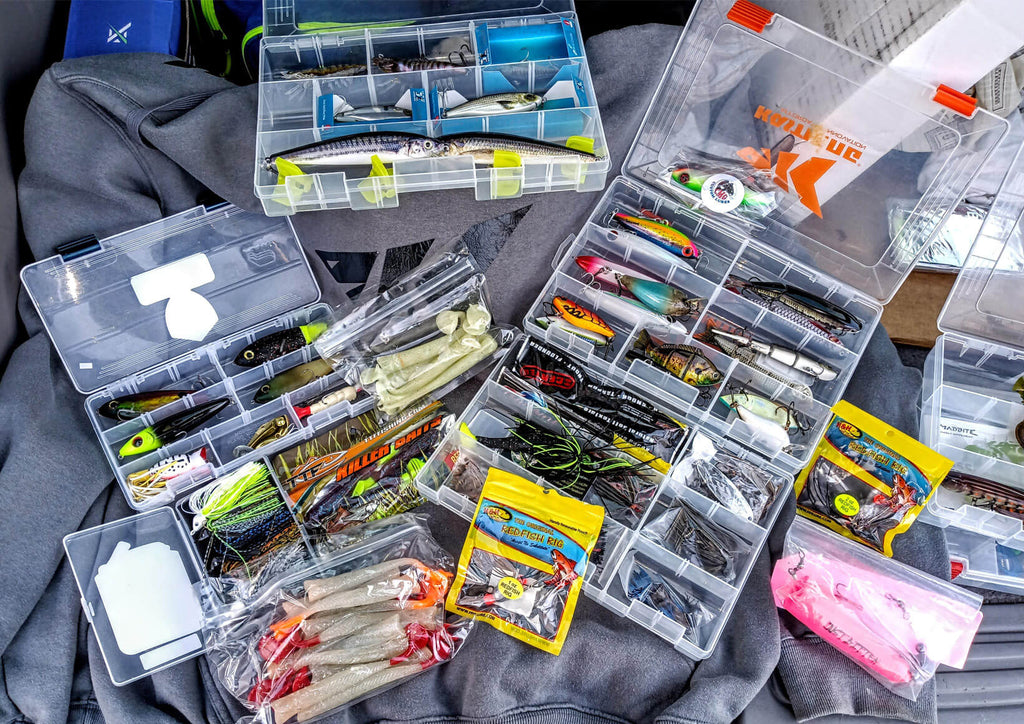 I Love Fishing For Redfish Speckled Trout And Flounder For The Texas Slam
Learn how to go saltwater fishing for redfish, speckled trout, and flounder to catch a Texas Gulf Coast Slam.
I love fishing for redfish! My favorite fishing lure for redfish is the Kastmaster silver spoon, with weights of  ¾ ounce to 1 ounce depending on the depth of the water. Most fishermen use live bait shrimp, croaker, piggy perch, small crabs, mud minnows or finger mullet, or fresh cut bait, with any of the previous baits mentioned. The best way for catching redfish with live bait is to rig the bait in a way  that keeps it alive to swim around in a natural state as possible.
Best Fishing Tackle Rigs For Redfish
Some of the rigs that can be used is a Carolina Rig, redfish rig, popping cork and single drop rig plus many more pre-made ones. I used rigs from Just Bitten Fishing Tackle, the Captain rigs, Bull Red SKULL Leaders, and a couple other ones in ½ ounce to 4 ounces,  even heavier weights, depending on the condition. I use leader lines from 60 lb to 100 lb and 4/0 - 6/0 circle hooks.
Why heavy fishing line, weights, and big hooks? Redfish love to run after being hook they will go to any structure that they can and you will end up with a break off.
The Running Of The Bulls
In Houston we gear up for The Bull Redfish Run. The run is usually from mid-August through mid-October in Gulf waters, near the mouths of passes and shorelines. Non-boaters will gather at the Galveston fishing piers or the Texas City dike or somewhere along the shorelines. Get ready for this year's Bull Red Run and stay safe!
Surf Fishing Speckled Trout For The Slam
Speckled trout is one of the amazing fish for surf fishing. Around the Gulf Coast we have quite a few big specs. Speckled trout are also cousins to the redfish, they fight hard, and they are delicious to eat. Some of the fishing lures and baits are the same for redfish. Just like when fishing for redfish, you can use whole shrimp to catch the speckled trout, or you can use squid, cut fish, crabs, peeler crabs and sand fleas.
 If you are using fresh bait a standard J style hook will work. You can rig them with a bottom rig. Basically something like a Carolina rig if you are bottom fishing. You can also use jigs that rig with soft plastics -artificial baits like a bait fish or a shrimp curly tail. You can even use a scented bait strip like fish bites.
I like using the tandem rig when I'm fishing with artificial baits for trout. With the tandem rig you can switch from artificial to shrimp, or all cut bait. It all depends on what the fish want at that time and moment, and sometimes they can be picky of what they want to eat.
A nice blowup from a trout with a top water lure is breathtaking!  I normally use the Heddon Super Spook or a Bomber Badonk a' Donk and jerk bait and Corky's.  Trust me they work. One cold morning I went out and I wanted to throw a top water lure. I was just playing around and next thing I know; boom! A nice 22 inch speckled trout had hit it! Let me tell you my heart was racing.  Then about 15 minutes later we got hit again. It disappeared but it was about 19 inches long. The fish bite had slowed down and they weren't hitting the topwater anymore, so I had to switch to regular fresh bait, but it was exciting.
Flounder Fishing For The Perfect Texas Slam
And, I love catching flounder.  I mostly catch them by bottom fishing with fresh bait like finger mullet and shrimp, plus Berkley grubs in chartreuse color.  Basically, with them you can use a jig head that have enough weight to reach the bottom and just jig it up and down walk the pier jigging it bouncing it on the bottom.
You can also cast or flip the jig alongside the rocks or the pier and just let it bounce up and down off the bottom and slowly or medium reel it back in to you. Just keep in mind you might get hung up especially when you're doing it around the rocks. That's why it's important to stay on the outside of the rocks and use good fishing tackle.
Good luck and have fun saltwater fishing for these three fish that are considered to be the Texas Slam redfish, speckled trout, and flounder.
Milton Thompson is an avid saltwater angler who lives in Houston Texas. He is a KastKing Brand Ambassador.