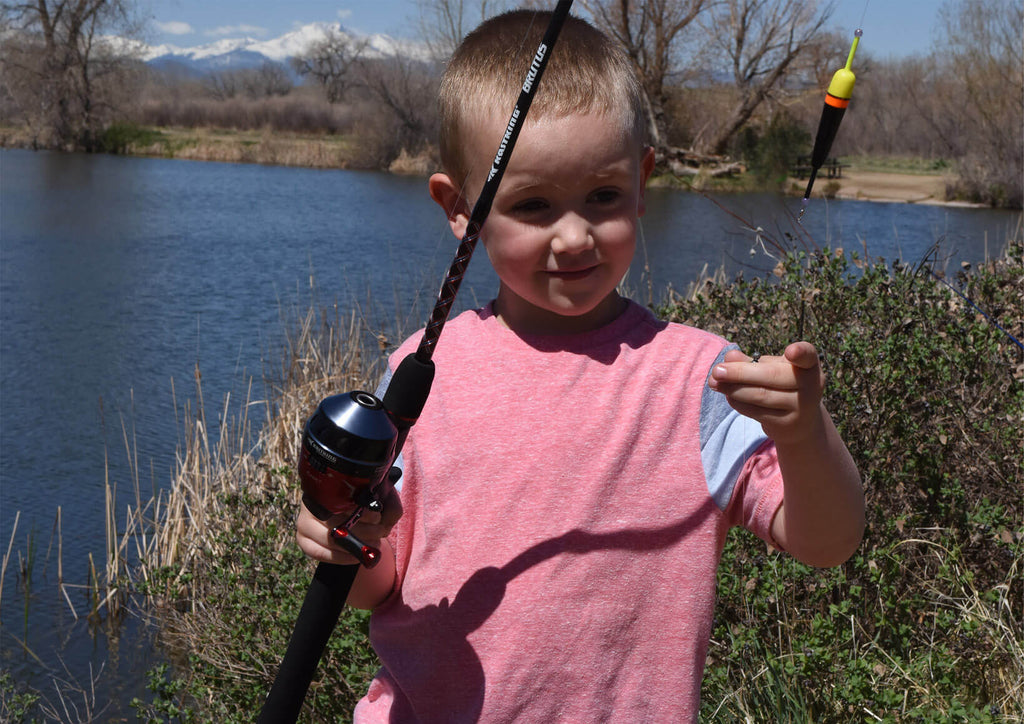 One of the earliest memories I have of me spending quality time with my father is one day when he took me fishing  under a bridge in the Intracoastal waterways. Specifically, it was the Banana River and it was the Highway 528 bridge. The gear was primitive. When I say primitive I mean a yo-yo style hand real with 30 or 50 pound line, a one ounce sinker and a hook. And, I remember my father taking the time to teach me how to spin that line and toss it out into the water. I remember that I could see him doing it and it seemed like he could cast it out a mile. Of course with my limited abilities, my cast was probably 20 feet at most. But, the real lesson began the minute the piece of squid, which was the chosen bait, was in the water. My dad started teaching me about patience. You could see the fish nibbling at the bait. While my dad had his online out in the water his attention was 100% on me. I remember him saying, "Son, it's okay for them to nibble on the bait, but be patient. You will pull on that line only when you see it run."
As a young kid seeing the line twitch was too much.  I was full of anticipation,  as I knew I was going to catch the biggest fish. I had the tendency of pulling the line out every time I felt it. My father would laugh and he would say, "Let's try this again". But this time he pulled his line out and sat next to me concentrating on my line and how I would improve my fishing skills. Needless to say, after what seemed like an eternity for me, a fish gets hooked at the end of the line! My dad hands me the line and says, "Start pulling son! you have a fish." I'm thinking I have a monster at the other end of the line.
If you have never fished this way, every little tug is more intense because there is no rod absorbing the shock. I pulled the fish in and it was huge! it was the biggest fish I have ever caught not to mention the first fish I had ever caught. But, if as a kid I was happy and excited as I caught my first fish. More excited than me was my father who celebrated by my side congratulating me and telling me how well I had done. The fish, which to me was huge at the time, I nowadays recognize it as a pinfish. I do not remember how many fish we caught that day, but I do remember the celebration and the great time that I had with my father.
The equipment was a simple as it could be. The reason for that is because that is all that my father could afford at the time. And I loved it. I can clearly remember wanting to go back to the water and fish. As time went on my father kept teaching me his tricks passing them on to me so that I would become a fisherman. One day he was able to buy me my first rod and reel combo. A Daiwa spinning combo. My father was a military man. Strict, resourceful, determined and most of all, disciplined. As the years went by we spent almost every weekend on the water. Sometimes catching fish, most times not catching anything, but all the time building a lifetime of memories.
I never realized that when my father was teaching me "fishing" while out on the water it was really teaching me how to deal with life. Again our equipment was humble and with that he taught me to make the best out of the available resources I'd been given. When he told me about waiting for the fish to wrong with the line he was actually teaching me that in life you have to wait for the right moment to make your move. But when he celebrated it with me, even the smallest fish, he told me to be grateful and appreciate even the small accomplishments.
Today as a grown man I realize that the best memories I have are the ones where my father taught me how to fish while teaching me great life lessons. The equipment that I use is more modern and honestly a lot more fun to use. But, I will never forget the humble beginning that served as a reminder of what life is really about. Fishing is a mixture of discipline, patience, excitement, rewards, and tenacity. All great qualities to have and main ingredients in the recipe of success in life.  
That said, be grateful that you can get out on the water and fish. Pass on the legacy to whoever is willing to learn, and never forget the lessons that our sports instills in our lives.