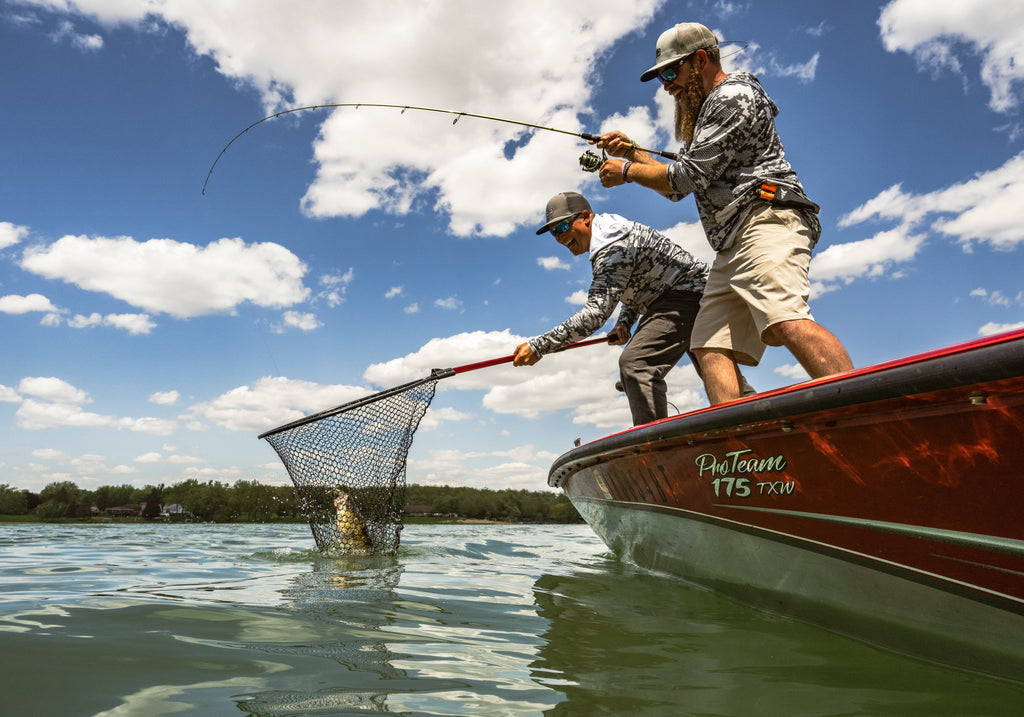 How to choose a fishing rod for beginners
Buying a fishing rod as a beginner can certainly appear to be quite overwhelming. The task may sound easy enough but if you plan on visiting a large retailer or online site that specializes in fishing, the number of options available can be so confusing. It is in my opinion, that just like with any other sport that an aspiring student will engage in, the focus should be a selection that will be as general as possible without breaking the bank. After all, when you are just starting out you may not even know if you will continue with the sport to the point where you are good enough and your skill surpasses your starting gear. Another thought is that you may not want to invest the money to buy more than you need, it's a find balance. As you progress and your experience increases you start to realize what is important to you and understand just why those long aisles in the fishing retailer are actually there for. For now, let's focus on what I feel is vital to start out with in choosing your first fishing rod. 
When you are starting it will be vital for you to think about a few things, once you have answered them you will be far better prepared to start your shopping and choose what's right for you.
Question 1 – What kind of fish are you hoping to catch and where?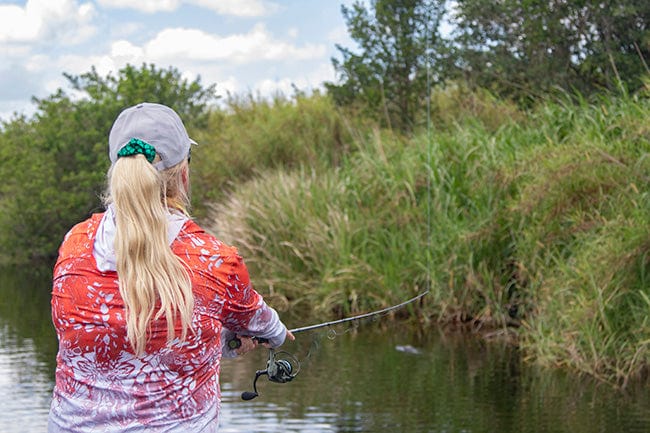 Are you planning on freshwater fishing in a pond, lake or stream? If so, what are you trying to catch? Most beginners generally have an idea what they are going to use the rod for and have a reasonable assumption that the rod you will use for pond fishing is not the same rod you would need for 300+ lbs fish in the ocean. Perhaps you were intrigued with fly fishing from a movie or saw a picture of a peaceful and tranquil river with an angler whipping a rod? You just need to start somewhere. This is the single most important question that a beginner will need to answer. Most beginners will start themselves with a pretty standard rod that you can get online or in a store that is about 7' long (213cm) and is normally made of a very old standard material like fiberglass. While it is heavier than some others, fiberglass is very strong, extremely flexible but can be a touch heavy after a while when used for hours. This rod is able to catch fish in all types of fishing with the exception of deep-sea fishing or some freshwater monsters which you likely will not be fishing for as you start. 
Step 2 – Match the rod you will be using to your reel 
A beginner may not know the differences yet but there are several types of reels that people use for fishing. The most common type of reel when you start is a standard spinning type reel. Easy to cast, holds plenty of line and pretty much does all the work for you. Depending on the type of reel you have or you will be getting for your starting setup it is important to know that rods are built with eyes that fit a spinning or baitcasting type setup. The differences between the two are not only the first eye being higher for a spinning reel, but the reel seat and the backbone of the rod could also be different.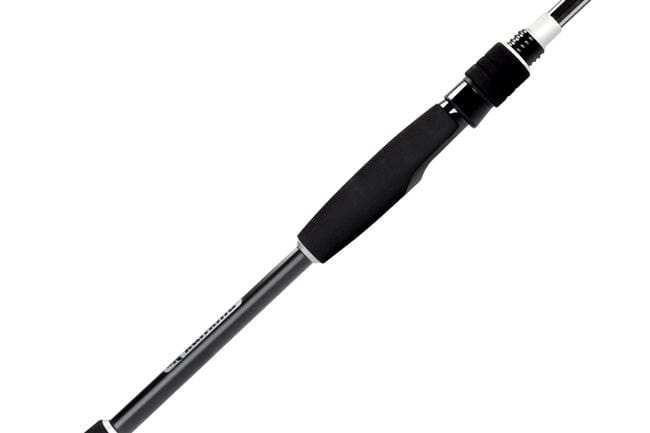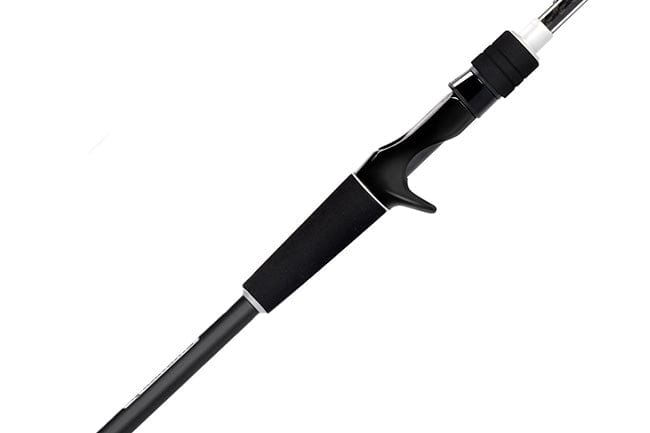 Step 3 – What's your budget? 
After you figure our the above two, it's time to think about how much you want to spend. This is where I differ from some others. I absolutely do not believe the adage, "You get what you pay for" in all instances. In the market we live in, I far prefer, "Let the buyer beware". It should not come as a shock to anyone that a rod from a famous well-known maker may be more expensive than a perfectly comparable rod made by an up and coming brand. When first starting out I would not expect to spend more than $50 for a very nice beginner rod. Like anything else though, you pay for the features of the rod and every little item either will enhance the rod or potentially extend the life of it. Take for example the eyes of the rod, these are the guides of for the line that extend the length of the pole. Do you need a super strong, braid resistant composite material as an insert for them? Extends the life of the rod usage but if you don't need it for fishing for tiny bass in a little lake it might be overkill for the application. Another huge impact to the cost is the material the rod is made out of. I mentioned fiberglass before as a start but there are plenty of rods that are now made of graphite that will cost more. It surely has its advantages but perhaps it is unneeded. Buying a rod for a beginner should be much more about buying what is needed for the type of fishing you are going to start doing over buying what others are trying to sell you or a name brand. It doesn't always mean you are getting a better product.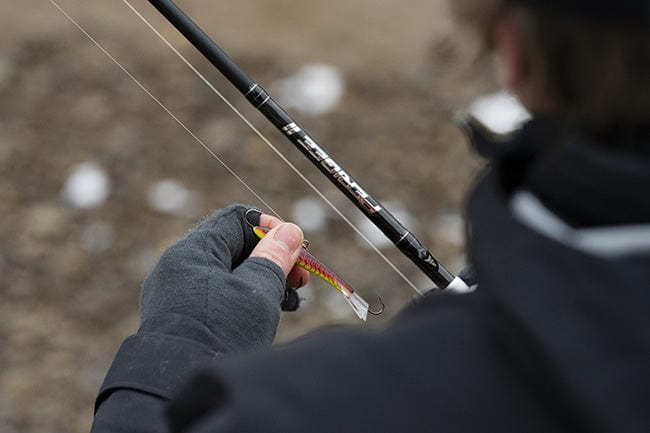 I believe as a beginner you should be looking at spending more time researching rods over ads. Talking to as many people as you can, reading articles like this, just understanding the basic concepts will help you make the right purchase and get the most for your money. I support small business and local shops but there have been numerous times that I was sold something that was simply in stock and not the best for me. Trust is vital and doing some research will absolutely help a new angler in making the right choices.
Alakai (https://www.youtube.com/c/FisherNewb) is an avid angler and Scout dad that fishes the waters in Southern California. Whether on charter boats, fresh water parks, surf or in the harbors and bays, Alakai loves getting out as much as he can to enjoy the sport of fishing.