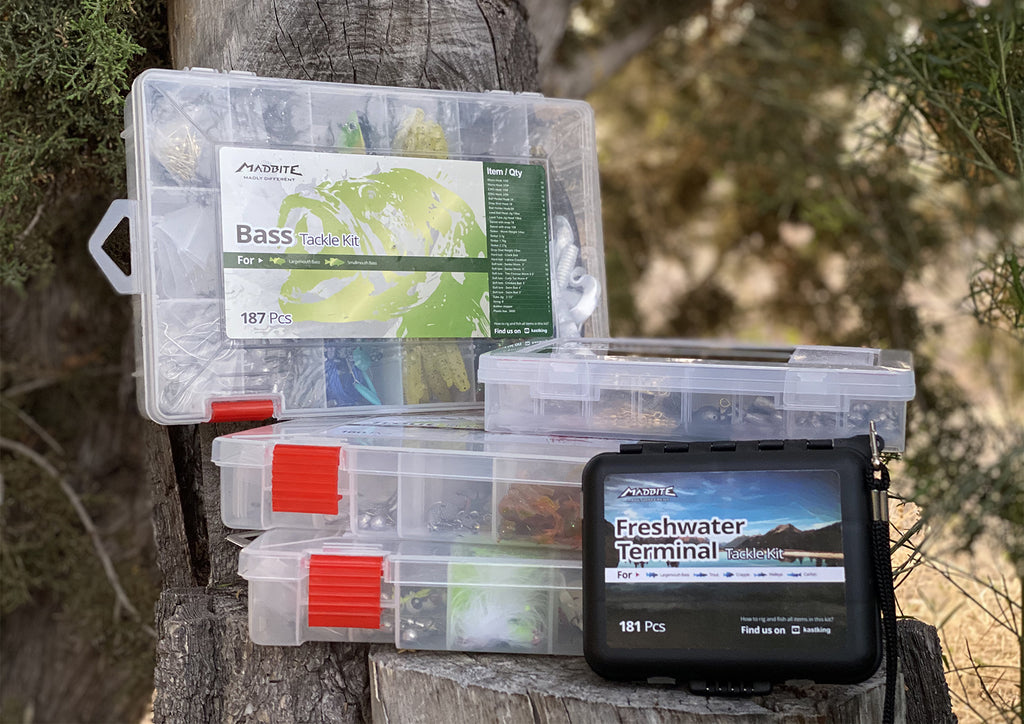 How To Put a Bobber On a Fishing Line
Has that float FOMO finally hit? Whether you call it a float or a bobber, you too deserve the feeling of ecstasy of seeing that little bob on the surface of the water proudly announcing the first catch of the day. 
The bobber works by filling up with water and popping up to the surface of the water when fish takes your bait. As though the bobber couldn't sound any more enticing, it can also be used to hold bait at a predetermined depth! 
What Are The Different Bobber Floats?
Bobber floats come in a wide variety depending on your need:
Bubble floats - great for casting flies, this bobber works through water rushing inside. When a fish bites, it causes the float to emerge at the surface of the water. Due to their hollow insides, they can be filled with water or left barren. This makes it easier to control the weighting, making them a versatile option for a range of fishing methods. 
Cigar floats - the majority of cigar floats have weights on just one end of the bobber, enabling them to maintain their recognizable vertical appearance in a range of extreme conditions. The cigar float works best for large bait and as a result, large fish! 
Spring Slip - also known as a spring float, these bobbers are multifunctional with two modes for you to use: sliding and fixed. The sliding mode is great for those who focus in deeper water, whilst fixed is best for shallow water. The sliding mode is often most similarly compared to a traditional slip bobber. As you are effectively getting two-for-one bobbers, these are on the slightly pricier side, however if you are an angler who doesn't wish to be confined to one or the other then this may be right for you. 
Slip bobbers - having trouble casting with a bobber? Then the slip bobber could be the one for you. Not only is it possible to alter the length you drop your bait, but the slip bobber also moves the whole distance to the terminal of the fishing pole! The only main downside to this bobber is the ease to which it is attached to the line. However, once you have done it a few times, you'll be doing it with your eyes closed. 
Round fixed bobbers - if you're wondering which bobber you see when you imagine one, it's usually this one. These are the best to consider for a beginner as it's believed to be the easiest to work with. You must ensure that the size bobber you go for correlates with what you are fishing for. If it's too large for your desired fish, then you will unfortunately struggle to get a catch. 
Popping cork - as I'm sure you can guess by the name of this bobber; it is made of cork. Usually, when a fish takes a bite, you will be able to hear a popping noise. At this sound, you must start reeling your line and fish in. Although it may take longer to get the hang of using these bobbers, the outcome can be very effective. 
Balloons - balloons are commonly used when catching large fish as their depth can be more controlled. As a result of their positioning so far off the water, you will see when you have a catch far before you feel it. Although balloon bobbers are sold in fishing stores, you can even use a traditional balloon and it will do the same job. The only downside is that when there is a strong current, it is harder to distinguish whether there has been a catch or if the balloon is moving purely because of the weather.
Eagle claw - as suggested by the name, this is a bobber that looks like an eagle's claw. These are most popular for smaller fish due to their sensitivity. Due to the best of the eagle claws being made of balsa wood, you can expect to have to pay slightly more than some other bobber types.
Waggler - shaped like a dart, the waggler flies through the air much easier than casting other types of bobbers. It is no surprise that they are often compared to the eagle claw as they are hypersensitive and perfect for catching smaller fish.
Dink float - yet another visual fishing type, the dink float is perfect for both larger and smaller fish. However, you will have to watch this bobber much more closely than the waggler or eagle claw as it is not as easy to spot movement. 
If you need to know how to put a bobber on a fishing line, then this article is for you! 
The way in which you place a bobber on a fishing line will depend on whether the bobber you are using is a fixed fishing or a slip fishing bobber. Before you begin attaching either of these, you must first determine the depth of which you would like your bait and lay out a line of that length. 
Fixed Fishing Bobbers  
These are better for beginners, so if you're up for a challenge then the next kind of bobber may be more suitable for you. 
Step One:
Using a fixed fishing bobber takes away the worries of your line tangling. Simply depress the button on the top of the bobber to reveal a clip. 
Step Two:
The line must be secured in this clip and laid along the bobber. 
Step Three:
By pressing the side of the top button, a second clip will now be released. Your line needs to be clipped into this also.
The bobber should now be secured without the added stress of lines becoming tangled. 
Spring Fishing Bobbers  
For those of you that are up to a challenge, consider Spring Fishing Bobbers: 
Step One:
Fix a bobber stopper to your line. This is placed over the end of the line to hold the bait in place. 
Step Two:
It is then up to you as an angler as to whether you attach a fishing bead next. If you are to choose not to, then there is a risk that the bobber stopper will slip through the bobber. 
Step Three:
To attach the bobber, you must thread the fishing line through the slight hole down the middle. 
Step Four:
You must now attach an appropriate sliding weight for your bobber. You want it to be heavy enough to keep still in the water but not so heavy that it easily submerges the bobber. 
Step Five:
Now is the time to set up the swivel. 
Step Six:
Put on your bait and get fishing! 
Recommendations 
There are many tackle kits out there for individuals to enjoy, but none are better than the MadBite Freshwater Terminal Tackle Kit. 
For just $9.99, you are generously supplied with all the kit you need:
Fishing hooks
Pre-tied snelled fishhooks
Fishing jigs
Weights & sinkers
Fishing jig hooks
Swivels & snaps
Fishing floats/bobbers
This glorified kit has such a wide variety of assorted terminal tackle making attaching your fishing lures and baits easier. With the variety of brass snap swivels, duo-lock snaps, 3 way-swivels, sinker slides, bobber weight stops and much more included, you'll be set for everything you need. 
It also includes a storage container box to keep all of your goods in one place. There is nothing worse than a messy angler spending ages trying to find the right tools. With this bit of kit, it takes the stress out of finding what you need so that you can spend more time doing what you love. 
However, if you've got a little more in your budget, consider the MadBite Species Tackle Kit. It is the complete fishing lure tackle kit giving you absolutely everything that you'll need for all types of fishing including:
Bass Fishing – 187 pieces of high-quality bass fishing gear. All the accessories you need with incredible variety.
Trout Fishing – includes 160 pieces of the most efficient lures and bait including great floats with a variety of weights
Panfish Kit (Crappie, Bluegill, Perch species) – 177 pieces of incredible tackle so that you can enjoy catching all the panfish. A wide variety of pre-rigged underspin jig snaps as well as a range of bobbers.