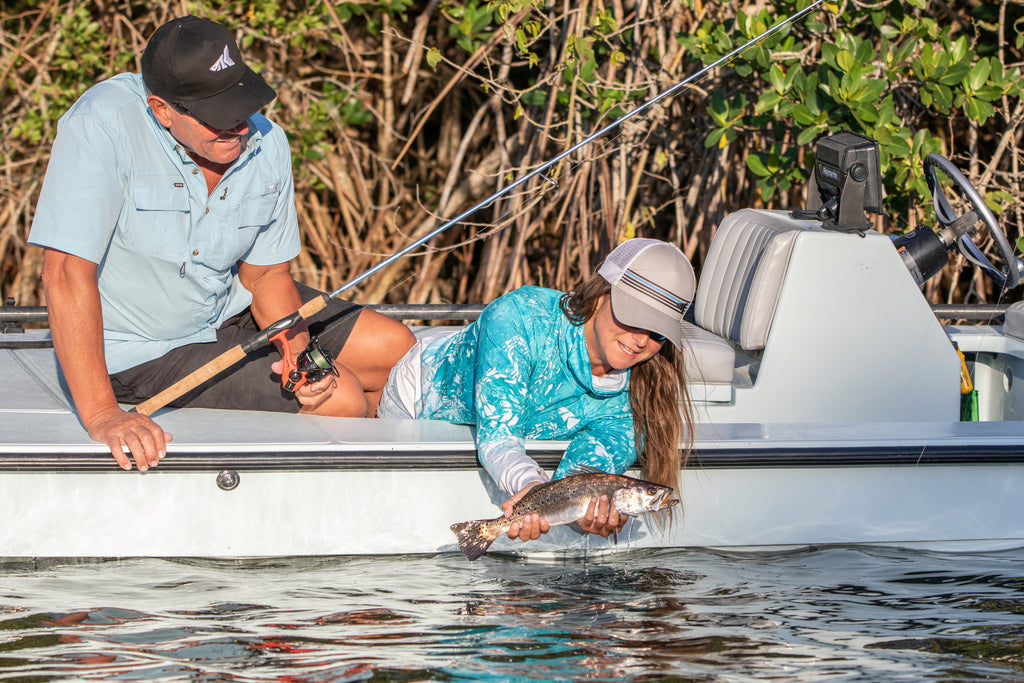 How To: Clean Your Reel After Saltwater Fishing
I am an absolute fanatic about cleaning my gear! As I live on Long Island, NY, and being surrounded by saltwater, a lot of my trips are in the saltwater side of things. So cleaning your reel after using in saltwater is a "must." I guarantee that if you take care of that reel, it will work fine trip-after-trip, and be around for your grandkids to use as well!
Can't I clean it tomorrow?
I have spoken to many anglers over time, and for most of us, the need to completely break down your reel after using in saltwater is not needed. In fact, if you are like most anglers, opening up your spinning or baitcasting reels is really not something you should be doing. Trust me, there are a lot of small parts, springs and shims that if not installed exactly how they are supposed to, the reel will either fail, or not work at all. 
To clean your reel after using in saltwater must be done immediately after your trip. "Whoa Tom, I sometimes fish until the late night or early morning hours and I have to get some sleep before work."
When I first moved into my house 30 years ago in a new neighborhood, I remember getting home one night/early a.m. about 3. I was new to the area, and really had not met my neighbors. Low and behold, while I was washing my truck, my neighbor arrived home after a late wedding/night out with his wife. I can still remember the look on their faces as they slowly turned around in the cul-de-sac and drove ever so slowly past my house. They had to be thinking, "Great, the new guy that moved in is a total nut job." 
The point of this is simple; I do not care what time you get home, or what time you have to be to work in the morning. If you want your gear – truck, rods, reels, tackle etc. to last, you need to be diligent and clean it as soon as you are done fishing! 
It takes no time at all
Saltwater will ruin a reel in no time, and I do not care if it is a $1500 top-of-the-line reel or a $25 bargain basement deal you found at the thrift store. Cleaning your reel also aids in the life of your fishing line by removing the salt, which will damage the line, especially braid.
It is simple to clean your fishing reel after a trip. It takes about 10 minutes. I ask you this, "Can you spare 10 minutes of sleep to make sure your reel lasts?" Or, better yet, "Can you spare 10 minutes of sleep to ensure the next time you have that trophy of a lifetime on the end of your line, your reel and drag will work properly?" 
I figured at this point most anglers would say…"Absolutely." 
As the drag washers in baitcast style reels are harder to access, simply back off completely on the drag, then once per season, open the system up and inspect, clean or replace.
Let's clean it up 
Like I said earlier, tearing open your reel after every trip is not needed, and quite frankly should be left to the guys that do it every day – your local tackle shop.
As soon as you get home, the first thing I do is give the rod and reel a quick hosing off with water from the house hose bib. After that, I let it set while I pack away the remainder of my gear, clean the boat or truck if needed. 
For me, and I have been taking care of my gear used in saltwater for well over 45 years the key is your drag washers. Saltwater will get in between the drag washers and washers, then harden and make the drag skip, stick or not work at all. With today's lighter and thinner lines, plus the use of lighter leader material, your drag needs… no "must" work perfectly on every trip.
Spinning reels are the easiest to clean as the drag washers are on the top of the spool, or underneath the spool depending on model and manufacturer. Spinning reels are also the easiest for saltwater to penetrate while fishing. On baitcasting reels, saltwater entering the system is less likely, unless you accidentally drop it in the water.
To clean a spinning reel after using in saltwater, there are a few easy steps. The first is to quickly hose it off. Then remove the spool, remove the drag washers and clean with WD-40 or similar. After you clean the washers, simply dry and put back together. After you clean the drag washers, spray a reel and line cleaner like Ardent Reel Kleen Cleaner. This cleaner dissolves old grease and adds a protective coating. 
Cleaning drag washers on a spinning reel is really easy.
On baitcast style reels, the drag is a lot more complicated to get at for the most part. For these, I do not open up and clean the drag washers, but I always back off completely on the drag and hose it off. On baitcast reels, and some may not agree with this, I spray the entire reel with WD-40 and let it sit for about two minutes. After it sits, I hose off with water again and completely dry. If the reel has a level wind, I add one to two drops of fine reel oil. After drying, you can also give baitcasters a quick spray of the Ardent reel cleaner.
After cleaning your baitcaster, if it has a line roller, two to three drops of light oil should be added.
Cleaning your fishing reels after using in saltwater is paramount and must be done as soon as possible after your trip. Waiting until tomorrow or when you "have time" is not good enough. If you clean your reels, they will last you a long, long, time, even if you use in saltwater daily.
Every reel comes with a reel schematic so in case you mix up the drag washers, you can easily find out the correct order for reassembly.