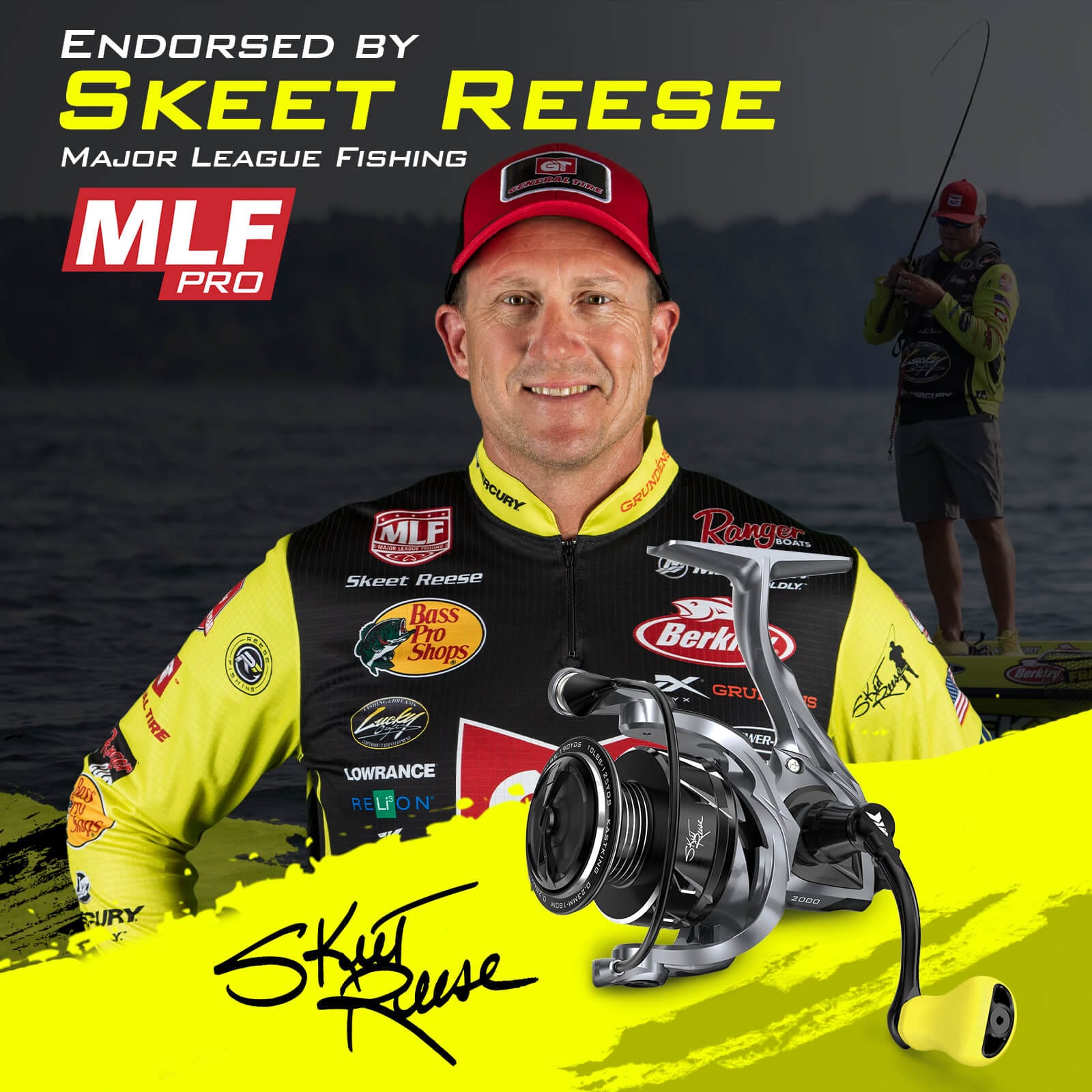 PRO'S CHOICE
Endorsed by Skeet Reese, this ICON Fishing reel is built specifically for his fishing needs - and if it's good enough for him on tour, it's good enough for anybody. Skeet is extremely particular about his equipment, and this is the spinning reel he puts his trust behind when competing on tour.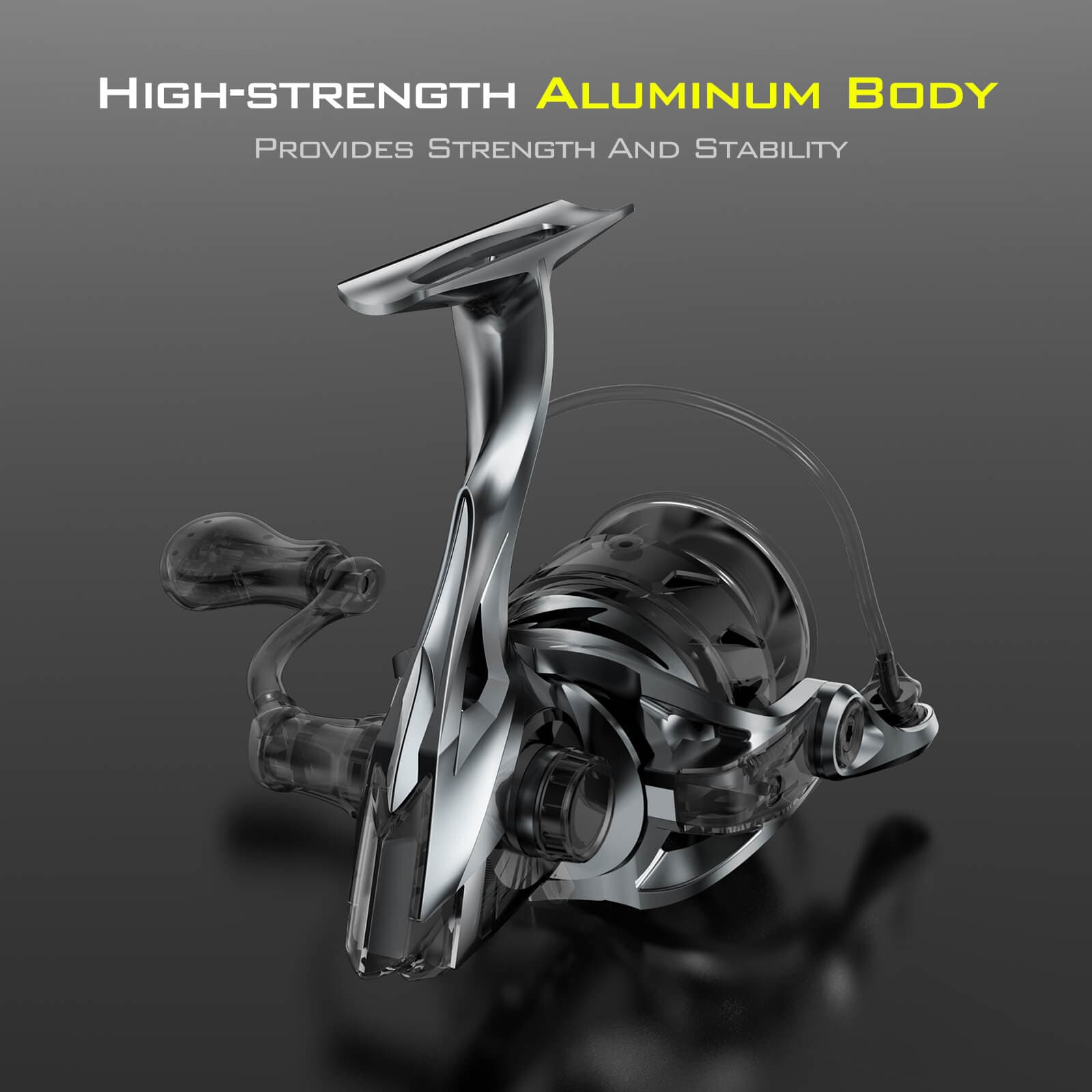 BUILT TO LAST
The Icon Spinning Reel is built with an aluminum frame and main covers and features a robust carbon fiber rotor. In addition, the Fishing reel includes a 4mm stainless steel spindle, a 32.3mm machined zinc alloy main gear and a precision cut brass pinion gear, SR ICON Fishing reels are built for long-lasting performance.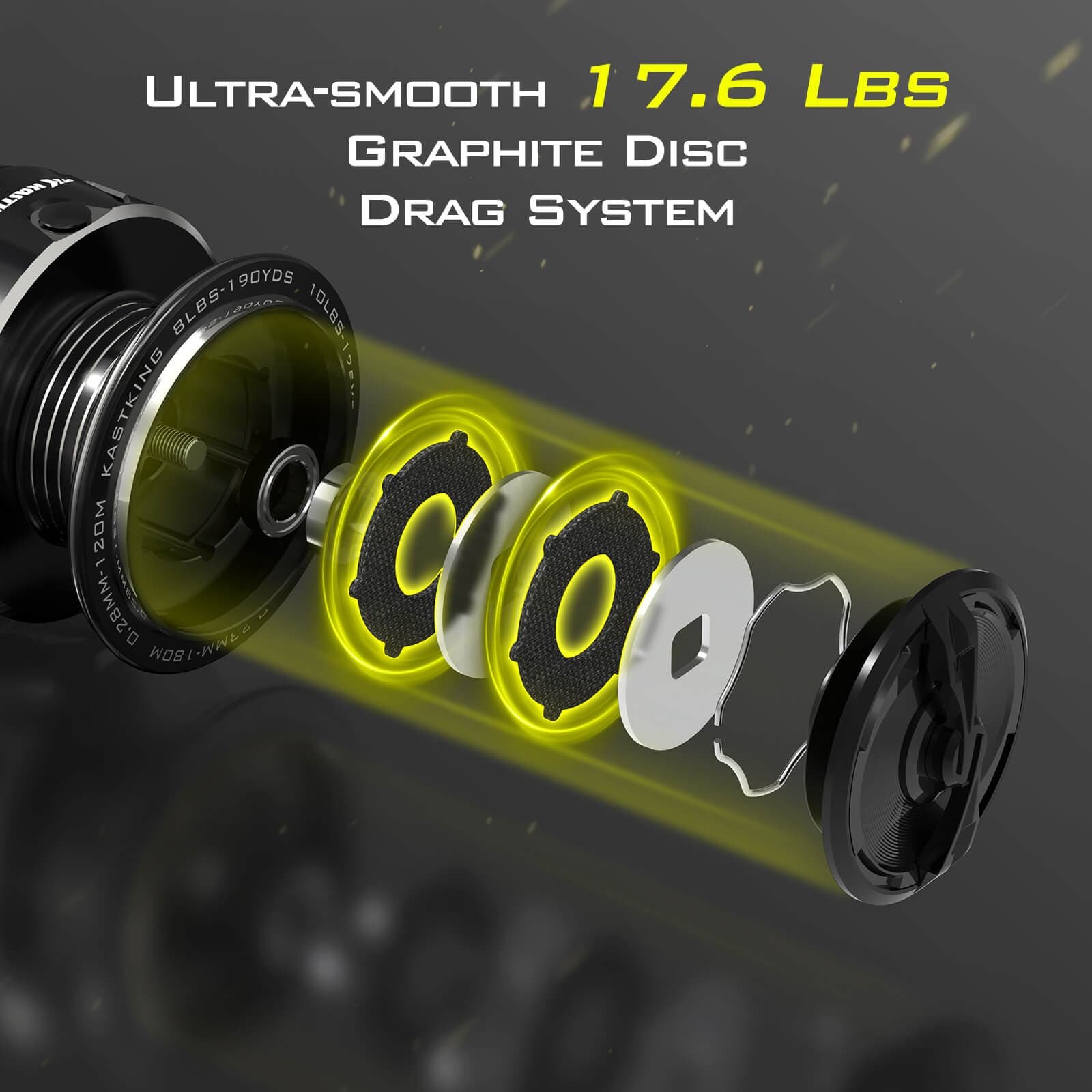 LIGHTWEIGHT AND POWERFUL
Premium internal components make it possible for this spinning reel to be light in the hand without sacrificing any power or toughness. The two-disc carbon fiber drag delivers 17.6lbs. of stopping power, while the overall weight for the 2000 model is 9oz. and the 3000 model is 9.3oz.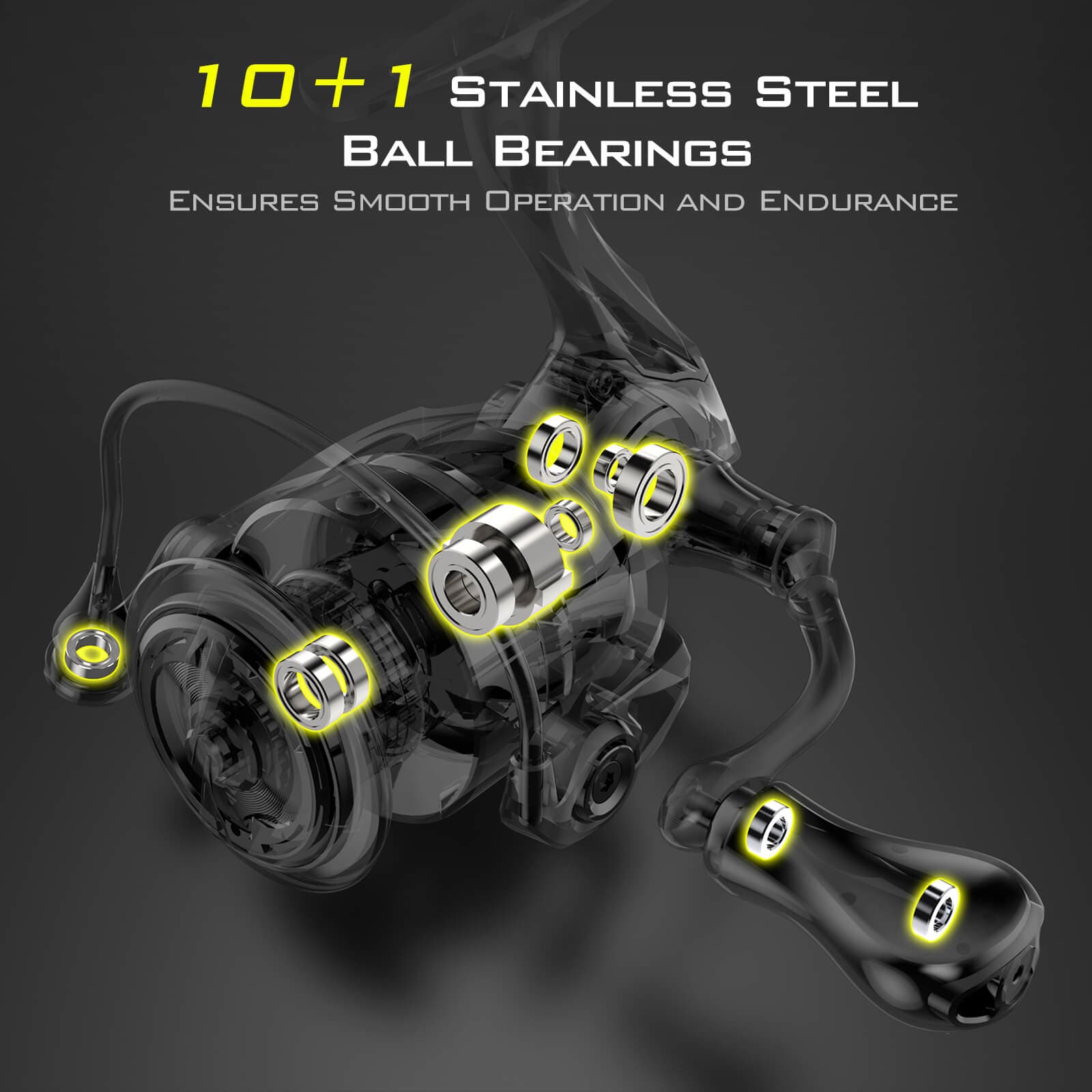 SMOOTH AND COMFORTABLE
The comfortable TPE handle knobs are tremendously comfortable and provide anglers with a better grip and complete control. Meanwhile, the Icon Spinning Reel has 10+1 shielded stainless steel ball bearings provide a very smooth fishing experience.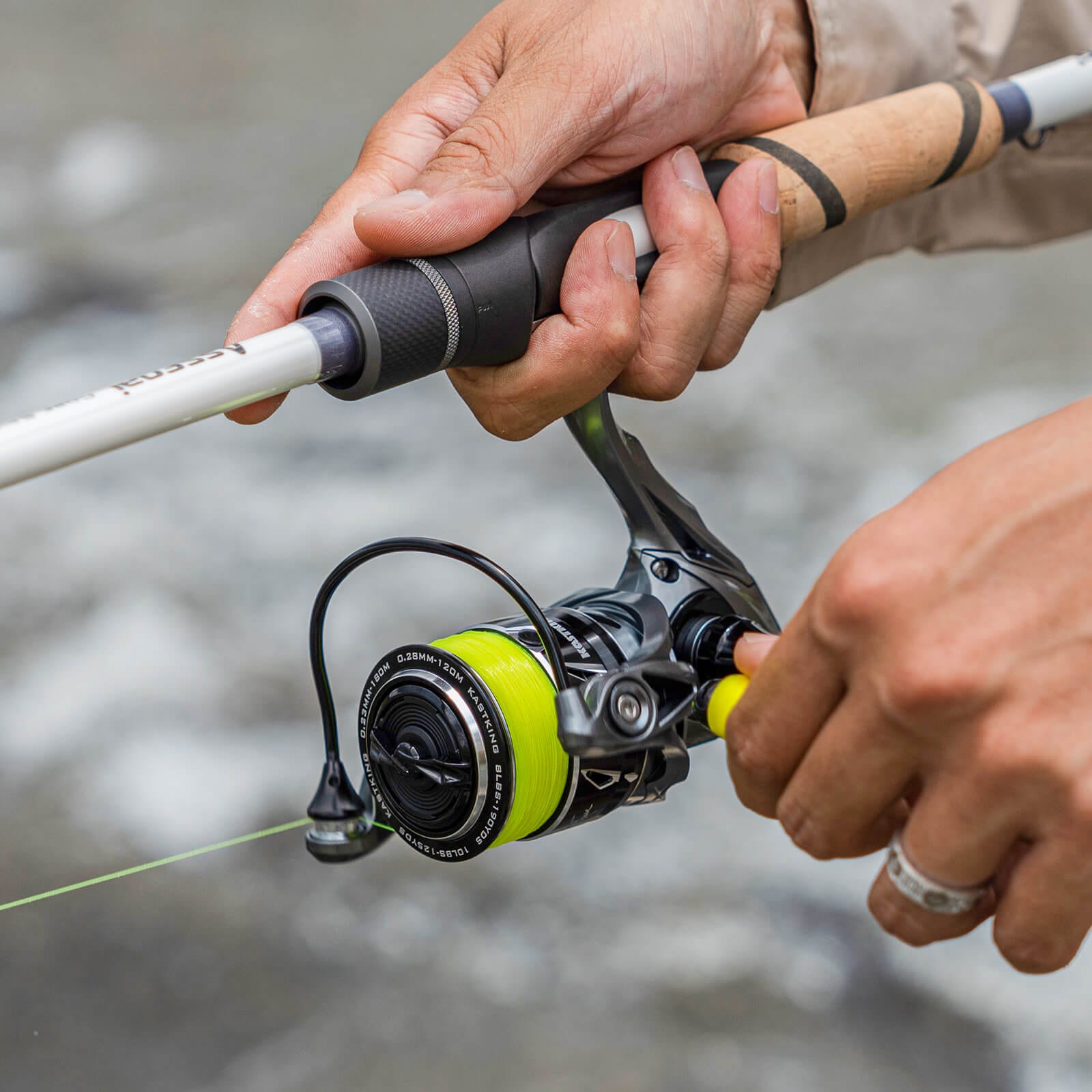 HIGH-END LOOKS AND PERFORMANCE
The Icon Spinning Reel doesn't just excel in performance, but it also boasts a sophisticated color scheme featuring silver, gunmetal, and yellow accents. Its visually appealing design enhances its overall appeal, making it a standout option for anglers who value both style and functionality.
Great Reel
This is one of my favorite reels very smooth and paired nicely with my rod.
Surprising nice!
Construction of reel feels like your holding a high-end spinning reel. It operates very smoothly, the drag is adequate for where I primarily fish (largemouth bass). I am a weekend tournament fisherman and am building trust in its ability.