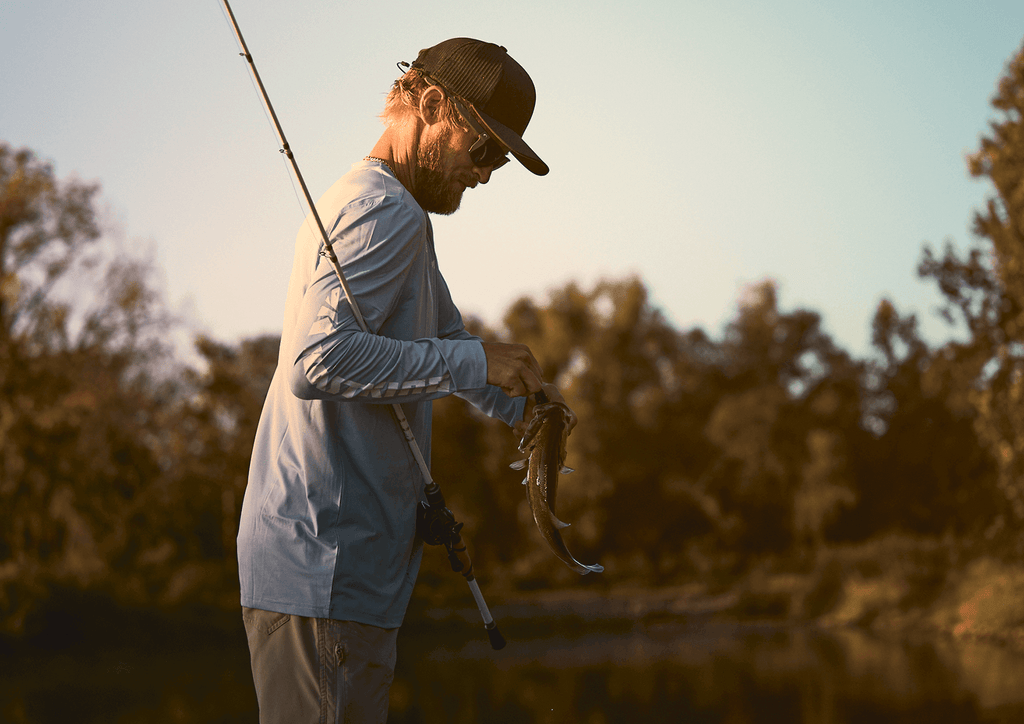 Best Bass Fishing Rod for the Money - Assegai Fishing Rods
Assegai has landed! There are hundreds of bass fishing rods on the market and all have merit, but KastKing, in my opinion, has done it again with the new Assegai line up of spinning and baitcasting rods. I already have several of these rods and man they are nice! The lineup offers anglers 12 bass fishing rods on the baitcasting side and three bass fishing rods on the spinning side. These rods are also somewhat lure style specific. Rods with names like Punch Out, Sweet Caroline and Ribbit, plus on the spinning side you have Power, Core and Power Spin. I have the Power Spin and this rod handles smaller baits with ease, but can also sling lures in the 1/2 to 1 ounce class as well.  
Have you ever picked up a bass fishing rod and knew right away it was a quality rod? You know, the ones that feel perfectly balanced in your hands even before you attach a reel. These are the rods anglers clamor for that special feel and strength. The new KastKing Assegai has that and more. Between the quality components and the time and effort put in to make the rod the best it can be, you will want more than one Assegai!
Bait Specific… to a point
As I said earlier, the rods are somewhat bait/lure specific with names that will give anglers an idea of what it is capable of throwing and what type of power or finesse the rod offers. Anglers can do this even without feeling the rod before buying, which is just as important as taking the plunge. I have used bass fishing rods my entire life and they have all served me well, but they have all, for the most part, taken a pretty good bite out of my wallet. The new Assegai bass fishing rods come in under $170, and with the features these rods offer, that is a great price. Going back to lure/fish specific.
The Low Down
KastKing has always tried to use the best components where rod building is concerned. The research team scours the industry for new and better "pieces" to build a rod. The Assegai is no different. It comes packed with high quality reel seats and guides, proprietary blank construction and more.
First off the rod features a proprietary Elite Carbon blank, which will deliver the ultimate in power, strength, and sensitivity. The rod is based off a super high 40 million modulus, 750K Strain Rate graphite blank. Nano resins are forced into every Micro-Space of Assegai fishing rods through a high-pressure rolling process. This process, which is quite extensive reduces weight and increases strength. The end result produces a solid foundation (blank) that is 5 percent lighter, has 30 percent more twist resistance and is 10-percent stronger than other high end blanks.
One feature of the Assegai that impresses me more than any is the use of Fuji guides, Alconite rings and Fuji reel seats. In my opinion, there are no finer guides and reel seats available on the market today. There may be ones that are good, but nothing compares to Fuji.
The guides used are Fuji K-Frame guide with Alconite rings for smooth casting and durability. On the reel seat, Fuji TVS spinning or PTS casting seats have been selected for the ultimate in reel security, control and performance.
The last feature is a bit of appearance for your new bass fishing rod, but also aids in weight and feel. The rods feature a comfortable and traditional AAA cork handle that features a custom EVA insert that not only provides beauty but exceptional feel and durability. Carbon Fiber fighting butt and fore grip reduce rod weight and improve balance. Convenient drop shot style hook keepers are added to Assegai fishing rods to keep your gear organized and easily accessible. This is a neat feature that will keep your drop shot weight secure when moving from spot-to-spot.
KastKing, in my opinion has hit a home run with the new Assegai rod series for bass fishing. Sure, these rods can be used for other species, but I will tell you this, once you add one to your arsenal, you might be adding several more!
In closing, when I first used the Speed Demon series, which I use religiously day-after-day on the water chasing bass, I did not imagine I would move to another rod. After using two of the new Assegai, I might be making a slight adjustment to my arsenal and have Assegai and Speed Demon rods on the deck of my Javelin on every trip! Trust me, these rods are here to stay and will become a common sight on the Bass Tour and the everyday angler.