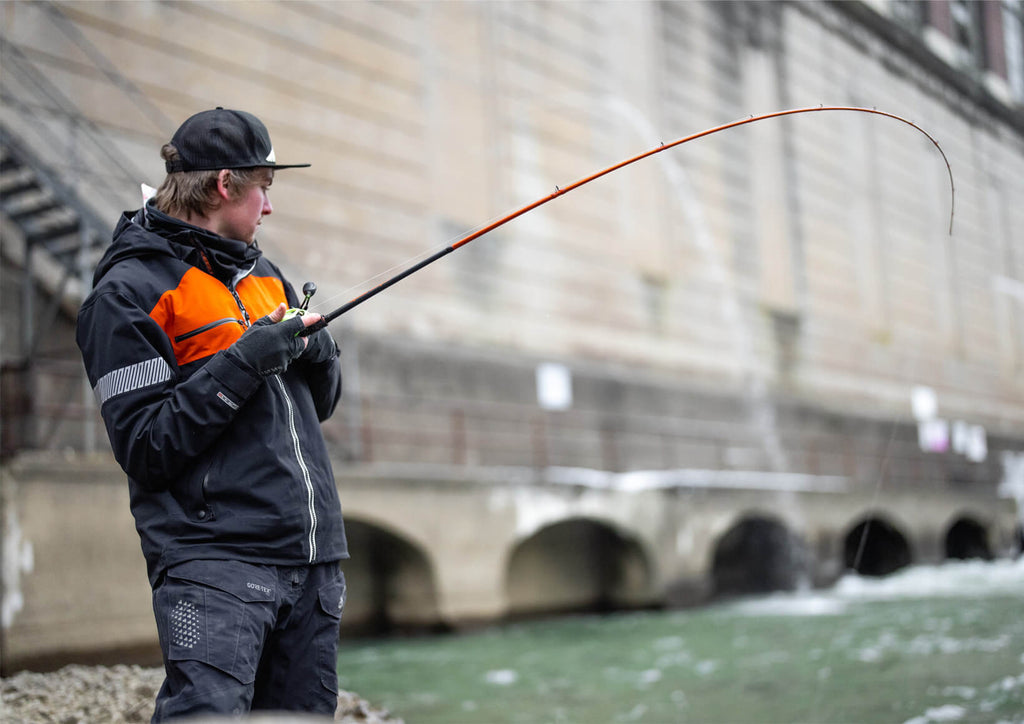 Best Fishing Line for Bass - 2022
Tom Melton
If you target any of the nine freshwater bass – Alabama, Florida, Guadalupe, Largemouth, Redeye, Shoal, Smallmouth, Spotted or Shoal, then you need to know what is the best fishing line for bass! Although if you really think about, can there really be a "best" fishing line for bass? In my opinion, there can be a list of "best" lines for bass, depending on your method of targeting, rather than just the "best."
There are a lot of methods to fish for bass. You can drop shot, speed rip crankbaits through weed lines, jig lily pad and stump fields, tubes, spinnerbaits, deep crankbaits, live bait and a ton more. So in reality, how could you pick just one line as the "best?" You can't! However, we can narrow it down to what I feel are the best lines for throwing a handful of baits, and what other baits you can throw with the chosen fishing lines.
Fishing Line for Finesse Fishing
Finesse fishing for bass has become an art over the last 10 years or so. Anglers have downsized baits to mere grams, rather than ounces so a best fishing line for finesse is something anglers really need to know. I know anglers that are using hair jigs in 1/32 of an ounce and even lighter. Small grubs, tubes and tiny spider jigs have all become "go-to" baits for bass, especially the feisty smallmouth here in the Northeast. These baits still require longer casts at times, plus visibility and strength for hook sets.
I have found, that hands down a combination of braided fishing line paired with Konert Fluorocarbon fishing line/leader is the best. The thin diameter of the braids allows anglers to cast farther, yet still have enough strength for a solid hook-set. Add in the fluorocarbon fishing line as leader and you have the safety net of low visibility in the water column.
For me, I feel the best fishing line for finesse fishing is the new 13X. The key here is this line is super smooth running through the guides and is tough as nails. The key when finesse fishing in my opinion, is visibility. With the 13X fishing line, I prefer two colors – chartreuse or white, with chartreuse getting the nod most times. With brighter fishing line, slight line twitches from soft bites are easily detected.
Fishing Line for Crankbaits, Spinnerbaits and Blade Baits
I prefer fluorocarbon fishing line when using spinnerbaits, crankbaits and blade baits.
One of my favorite ways to fish bass is using what I call the big three – crankbaits, spinnerbaits and blade baits. These three baits will catch every species of bass, and in any conditions. They are great search and catch baits, especially with the right fishing line in place.
For all three of these, I prefer Konert Fluorocarbon fishing line. Fluorocarbon has less stretch than monofilament fishing line, but it also sinks, making working the baits a lot easier. Another great feature is the ability to change line pond test, which will greatly alter the depth a crankbait runs. For blade and spinnerbaits, the lack of stretch allows the angler to bump and deflect off underwater structure without hanging up. With mono, the bait would get caught, line would stretch, and then be hooked more solid. Whereas with the fluorocarbon, the lack of stretch would allow the bait to deflect rather than get stuck.
Due to its lack of visibility in the water, fluorocarbon fishing line is also a great tool when bed fishing, or in very clear lakes where shy bass might be wary of anything visible. I also like fluorocarbon fishing line when using heavier baits like spoons, jigs and blade baits.
Fishing Line for Worms – Texas, Carolina, Wacky and Stick
The stretch of monofilament fishing line is very forgiving, and is especially helpful when using worms.
Last but not least would be worm fishing. Worm fishing is probably done by more anglers than any other type, besides possibly live bait. For worm fishing, I feel the best fishing line would be monofilament. Monofilament fishing line allows the subtle pick-ups by a bass to go undetected by the bass! This means he has the ability to run off with his prize before he even knows there is a hook attached. Monofilament is also a line that floats, making it the perfect line for wacky worm angling. With wacky worm fishing, the "drop" of the worm through the water column is what really turns the bass on. With monofilament, the worm slithers, rolls and wiggles all the way to the bottom.
Monofilament fishing line is also a great leader material for throwing any topwater bait where visibility of the line matters. The line floats, and green tones are a lot less visible in most conditions. Where visibility is not an issue however, then go with a braided fishing line.
Back to Braided Fishing Line!
Hands down when fishing smaller baits, braided fishing line is the best bass line. Overall, it also might be the most, well-rounded bass line there is.
As we close out, I will return to braided fishing line. And, even though I feel there is no definitive best fishing line for bass, braided fishing line is as close as you will come. The braided lines will cover most types of fishing efficiently enough to be your go-to line. It is durable, comes in various colors to hide in the water, or be seen easily. It floats, making a great topwater line, but also not the perfect line for deep water cranking. The thin diameter however makes up for the sinking of fluorocarbon. The lack of stretch of the braid just means you have to learn to feel baits better than with lines that have more stretch. And, in my opinion, backlashes are a lot easier to get out with braided fishing line than any other! And if you don't get backlashes, then you are a lot better angler than I am!
However, when all is said and done, you see why I feel there cannot be one single line that is best for bass fishing. Lines, baits, terminal tackle and angler's needs far outweigh trying to spool up every rod with the same line fishing line type or diameter for that matter.
Bass fishing is tough, they are wary and know exactly what to do after being hooked. They know what a live bait looks like, and will be very shy if your artificial offering does not look live. With bass fishing, what you need to concentrate on is; what is the best bass fishing line, for the type of fishing I am planning to do.
Tom Melton is an expert in all aspects of inshore saltwater fishing and freshwater fishing. As an authority on angling he strives to excel while teaching others, and in his own outdoors adventures. Whether it is a freshwater bass fishing tournament, or recreational fishing with family, his skills and knowledge always shine. Tom has been an outdoor writer for more than three decades.