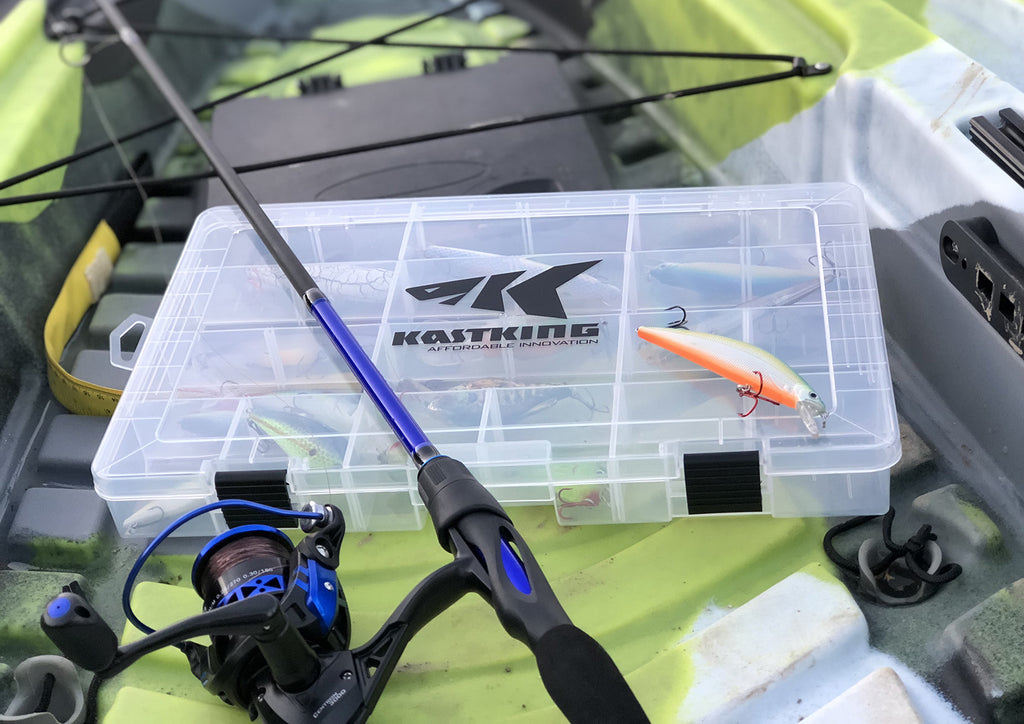 Catch Bigger Fish with the Best Rod and Reel Combos
With fishing becoming increasingly popular, the need for high quality rod and reel combos is higher than ever before. You need to have the right equipment when you hit the water, and a rod and reel combo is a quick and easy way to ensure both pieces of gear work well together. Luckily you have come to the right place, as we are going to break down the importance of a good fishing combo and give you some great options to get you started! 
The Importance of Matching the Rod and Reel
Before we jump right into our picks for the best rod and reel combos, let's touch on why getting a combo is a great option. It's critical that your rod and reel work in conjunction with each other for many reasons. First, it will allow you to get a better fishing experience by casting more accurately and reel in fish efficiently. A combo that is well paired will help you gain better control over your fishing line during a fight, which can be super important when trying to land a fish. 
Getting the right rod and reel combo will also help you adapt to where you are fishing. For example, you may need a different rod and reel combo when you are fishing in freshwater versus saltwater. By matching the right rod and reel, you will be much more successful. 
The Best Rod and Reel Combos for Different Types of Fishing
KastKing Centron Spinning Combo
The KastKing Centron Spinning Combo is a durable and affordable choice for anglers of all skill levels. This fishing combo includes a high-quality spinning reel and a matching rod that are designed to work together perfectly. The reel is made of a durable aluminum body and features a reliable drag system. The rod itself is made with a strong graphite blank and is lightweight while still being sensitive. This allows for accurate casting and greater sensitivity when reeling in a fish. 
Spinning reel combos are a great choice for both beginner and veteran anglers alike because of their versatility. I personally love the classy look and feel of the rod in my hands, and the reel has the power and durability to handle fish of all sizes. The KastKing Centron Spinning Combo is a perfect choice for anyone looking for a dependable and budget-friendly option for freshwater fishing.
KastKing Brutus Spinning Combo
Another excellent option that I also recommend comes from KastKing as well. The KastKing Brutus Spinning fishing combo is a very high-quality rod and reel combo that won't break the bank but will give you a fishing setup that can catch just about any fish you are after. This combo includes a durable and lightweight rod that is made with a 24-ton carbon fiber construction, as well as a smooth and lightweight spinning reel. The reel is designed with a 10+1 shielded stainless steel ball bearing system and a strong drag system, making it very capable of handling larger fish. The KastKing Brutus spinning combo is suitable for a variety of fishing techniques and can be used in both freshwater and saltwater environments depending on your needs. It is a great choice for those looking for a reliable and affordable rod and reel combo.
Both the KastKing Brutus and Centron are excellent spinning combos that will give you the most bang for your buck. I am a big fan of spinning rod and reel combos, and they work well for anglers of all skill levels. These combos are also very well-priced. After all, fishing gear can be very expensive. Instead of wasting money on a rod or reel that doesn't work well with your other gear, either one of these options will provide both pieces of the puzzle that you need to catch bigger fish. 
Why a Rod and Reel Combo?
Getting yourself the right rod and reel combo is the key to catching bigger fish. Not only are they perfectly suited for each other, but purchasing a combo will give you more convenience and eliminate the need to shop for a matching and compatible rod and reel. Not only will this cost you more, but it can be very time-consuming and even overwhelming for beginners. 
No matter what rod and reel combo you go with, it will help you to catch bigger fish by providing all of the tools and smooth fishing experience needed. Pair a big rod with a tiny reel, and the fish can easily break your line or you might not feel a bite at all. On the other hand, if your reel is too large for your rod, you can easily break the rod during a hard fight and lose the fish entirely. 
Final Thoughts
Overall, matching your rod to your reel is essential for catching big fish. Finding the right combination can also be a struggle, which is why rod and reel combos are one of the best options for most anglers. Just remember, always think about your personal needs and preferences before making a decision. Different combos can be better suited for different fishing techniques or fish species, so it's vital that you think about your intended use. No matter what, however, a good rod and reel combo is sure to bring you more success out on the water!