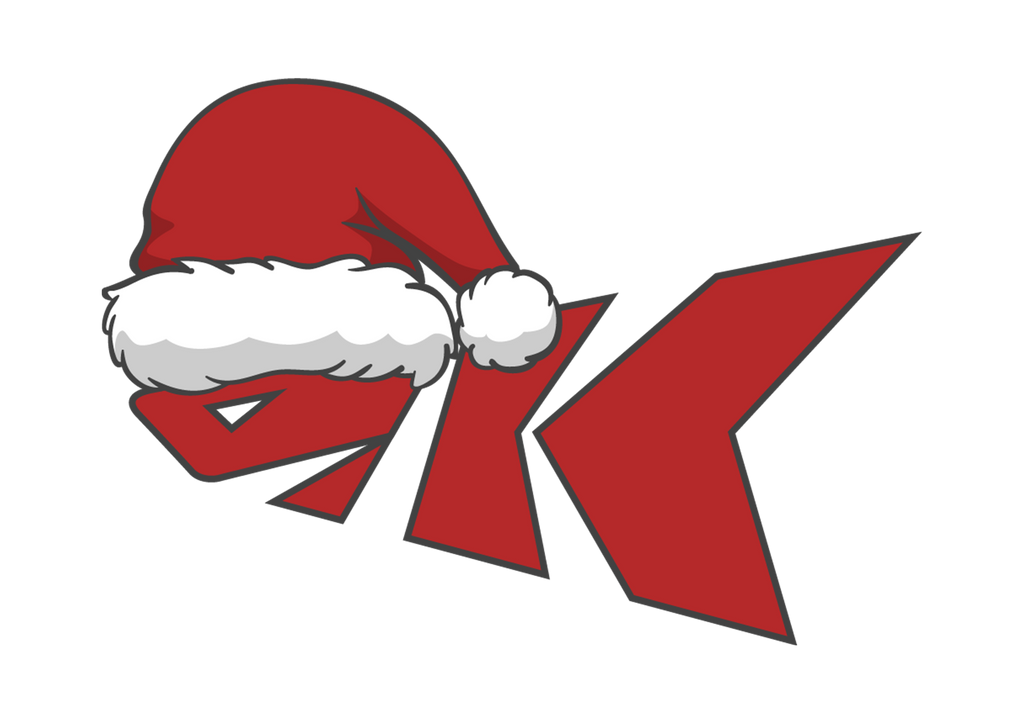 Christmas Gift Guide 2022
Christmas Day is right around the corner and before you know it, your Christmas gift list will be something your loved ones will be asking for! Why wait, when all you need to do is go the KastKing website and take a look at these eight great fishing gear options for the coming year. Below is a nice assortment of rods and reels, scale, gloves, rod rack, line and a great new fleece lined jacket. More on the jacket later, but I already have made this my go-to fleece in the fall, and sure it will fill out my spring needs as well.
KastKing Estuary Inshore Saltwater Fishing Rods
I have been using the Estuary series of fishing rods for quite a while now and have had zero issues. They are light, cast great thanks to the American Tackle Microwave Air guide system, and can whip any fish out there. There are five spinning rods and one baitcasting rod in the line-up, and all six are well-suited for a variety of species on the inshore grounds, and can double for heavy freshwater species too. Trust me, you want to add one or two of these to your Christmas gift list to be opened on Christmas Day!
30 million modulus graphite Toray carbon fiber blank
Nano Resin Technology for high strength and light weight
American Tackle Microwave Air MW20 spinning guides and MW12 Casting Guides
American Tackle G2 Apex spinning reel seats and AT G2 Edge casting reel seats
Full length, custom, select 3A cork handles
KastKing Kapstan Elite Saltwater Spinning Reel
Do you have a quality spinning reel for saltwater usage in your fishing gear arsenal? If so, then you must have a few of these. If you want what I feel is one of the best saltwater grade reels out there, then the KastKing Kapstan Elite Spinning Reel is one you need on your Christmas Gift list. This reel boasts a sealed system making it the perfect match to saltwater environs. I have used the 3000 and 5000 extensively this fall on striped bass, bluefish, fluke, sea robins, blackfish and more. The reel is incredibly smooth and built like a tank. The only down side, which to me is minimal, is the reel is a little heavier than most of KK's lineup of reels. As far as fishing gear is concerned, this is one piece of equipment you cannot and should not be without.
PX6 100 percent waterproof rating for saltwater fishing
15 EverSeal rubber rings to keep water out of the main gear
Max-strength CNC aluminum frame construction
Premium CNC Aluminum Power Handle
Available in 3000, 4000, 5000, 6000 and 8000 sizes, (triple-disc carbon fiber drag featured in 3000 and 4000 models. Six disc on 8000).
KastKing Kapstan Elite Size 300 Baitcasting Fishing Reel
If the Kapstan Elite Spinning reel is beast on the saltwater side, then the Kapstan Elite 300 Baitcasting Reel is the beast on the freshwater side. This is the reel that I feel is an absolute must add to the Christmas Gift wish list if you do any heavy freshwater or inshore bottom fishing. I use this reel in heavy cover with heavy 1-ounce and larger weights and for pulling those 25-foot range deep diving crankbaits. In fact, I used this reel on the saltwater grounds of the Moriches Reef in NY chasing blackfish, sea bass and porgies! The large capacity spool and gear ratio in the 5.4:1 range and drag pressure up to 35 pounds means ultimate pressure on the fish, with an easy crank back to the boat.
8+1 Bearings (8 MaxiDur double-shielded, stainless-steel ball bearings plus an instant anti-reverse bearing)
Triple disc carbon drag – 35 pounds of max pressure
Centrifugal braking system with six adjustable braking shoes
Tough graphite frame and brass main and pinion gears
An audible spool clicker with on/off switch
Wide (5.1 inches) aluminum handle and comfortable EVA grips means even more power
KastKing SuperPower Braided Fishing Line
There are a lot of braided fishing lines on the market today. In fact, KastKing along boasts a line-up of 12 different braids. So, what is so good or special about SuperPower Braided line? The biggest facto I found while using this line is it has less memory than other braids, which will decrease wind loops. Another plus is the dynamically incorporated strands allow better knot usage, including an improved clinch knot, which is something most braided lines will not allow. Add a spool to your fishing gear and I am sure you will be pleased.
Low stretch
Low Memory for better knots
Abrasion resistant – less break-offs
KastKing Polar Blast Heated Gloves
As I have gotten older my days of not wearing gloves in the cold has gotten less and less. In fact, not only do I need gloves, I need gloves that will keep my fingers warm! Thank you KastKing for finally offering a glove that is heated and keeps my fingers and entire hand warm. If you want warm hands in frigid conditions then you better add this to your Christmas gift list and make sure to "star" it as a must have. These gloves are a bit thicker than other standard fishing gloves, but you can still tie a knot, bait a hook and use the rod and reel easily.
Digi Warmer Heat Technology equipped with secure components
Easy-to-read power button controls the adjustable temperature
High, Medium and Low settings last for 3, 4 and 6.5 hours respectively
Waterproof, Windproof, Anti-slip fabric
3M Thinsulate C100 polyester insulation
KastKing Waterproof Floating Digital Fishing Scale
This is another of my KastKing favorites. I am a scale fanatic and can never have enough scales on my boat. I tournament fish a lot, and for me, checking weights with multiple scales has saved me on more than one occasion. Face it, scales run on batteries and batteries do get weak and cause the scale to act funky. Carrying more than one is a good idea. The KastKing Waterproof Digital Scale is as accurate as any scale on the market, and with its floating lip clip, you won't see it sink to the bottom when you place it on the water! Come Christmas morning this scale under the tree will surely bring a smile.
Back lit for night use
Internal memory stores 9 weights
Non-slip easy grip handle
Non slip side covers
KastKing V10LS Spooling Station and Rod Rack
Space is always an issue when storing rods, however, the V10LS has this issue solved in a big way. The rack holds 10 rods, keeps the reels separated by using a hi-lo cup holder for the butt, and takes up only 17 inches of wall space. The rod rack will keep rods in neat and quick-to-grab order. The other great feature of the rack is the line spooling station, which will aid in spooling spinning and casting reels without any worry about line twist.
With the new KastKing V10LS Combo Rod Rack, the correct direction on to the spool will be completely eliminated. The housing for the spool is clearly marked which direction you want the spool to spin. Once the spool is set up on the V10LS, with tension band in place, all you have to do is fill your reel to the correct capacity. If you are anything like me, or the many other anglers I know, you "need" one of these racks for your fishing poles, and it must be there ready to open Christmas Day.
Stores up to 10 rods in only 18 inches of space
Reels are separated by hi-lo cup design
Twist free line spooling
Line Boss line tensioner bands included
KastKing Mountain Mist Hoodie with Built In Neck Gaiter and Thumb Holes
Man I love this hoodie. I have already made it my favorite piece of apparel when heading for the water. It is light-weight, breathable, very wind resistant and offers a slew of features most hoodies don't. I also liked the neck gaiter and thumb holes. Have you ever had the sleeves roll up your arm when you lift…not anymore as the thumb holes hold the sleeves in place. The neck gaiter works great in keeping your face warm while running 60 mph down the lake, and the hood has drawstrings to stay put. The flexible fabric also makes it a very comfortable hoodie. And, what also makes it great is it comes in at under $60 and I guarantee you can't beat that price anywhere. Add this to your fishing gear for the coming year.
Water resistant and wind proof
Warm and Breathable
Flexible, two-way stretch laminated fabric
Built in neck gaiter with thumb holes – no more sleeves riding up your arms
An unbelievable great price!
Well there you have it, eight great new fishing gear pieces that should be under your Christmas tree come Christmas morning. It's not too late to get your list to your wife/husband, boyfriend, and girlfriend or just about anyone asking "What do you want for Christmas this year?"