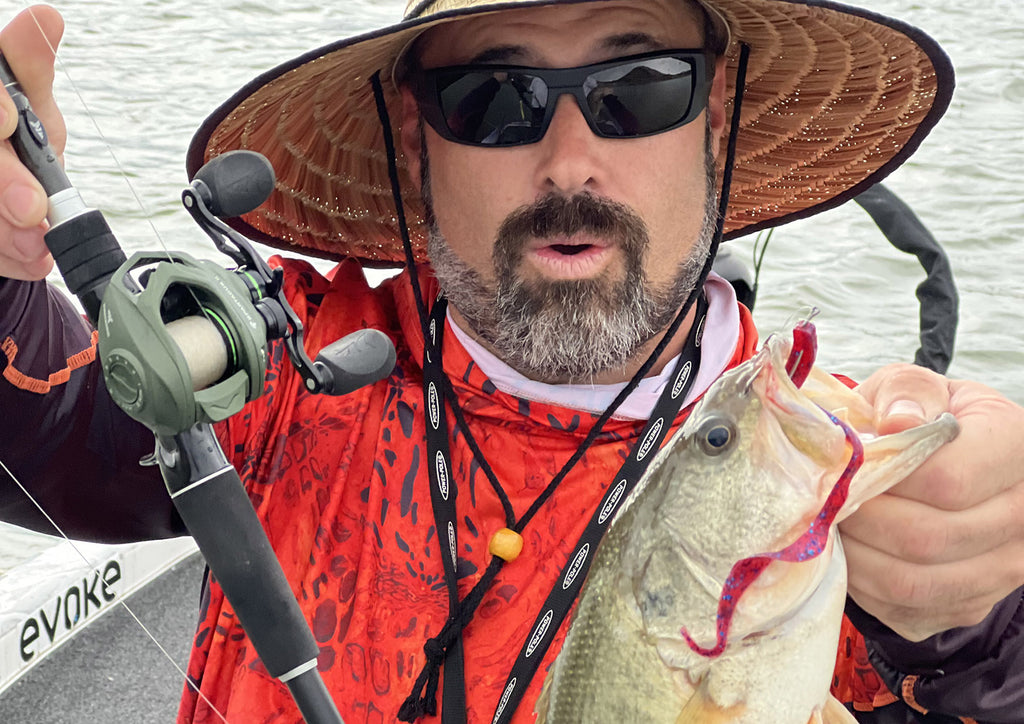 The Best Baitcasting Rod And Reel Combos For Under $100
One of the core concepts of Kastking is all about value. Some may be under the impression that the old adage of, "you get what you pay for" means you have to spend money in order to get better results from a product. Kastking set out at its inception to define itself with Affordable Innovation as one of their core principles to not only bring the love of fishing to more people but to really set the bar on what fishing products should be priced at. I will set out to discuss what are the best baitcasting fishing combos you can purchase for under $100.
Balance
When considering a combo for under $100, you normally have to sacrifice to get what you need. You can always head over to a local department store to get what I would consider a low quality reel and low quality rod that a distributor just put together to market the pairing. I would rather look right into the catalog of what I consider the best value options in the fishing industry with KastKing products. So let's see what I would go with to get a great pairing for $100.
The Universal Pair
Let me cut right to the chase, if you are reading this for the pairing of rod and baitcasting reel that is most suited for most applications I will get right to it. Many will know exactly what I will go with whether you have watched my online videos or read any of my other articles. My absolute favorite pairing is the Perigee II rod paired with a Spartacus reel. Both retail under $50 each and go together like the last piece sliding in the last empty space of a puzzle. In my mind, just so satisfying and just so perfectly balanced. Let's start with the rod. A snazzy 24 ton toray pure carbon blank with fuji guides. Convinced yet? I shall continue, let's load the rod up with a carbon reel seat, high density EVA grips and a safety hook keeper to keep the terminal tackle contained. This rod has a beautiful arch to it that is sensitive at the tip and transitions as needed all the way through the backbone to the handle. Now let's talk reel, we have the Spartacus II baitcaster reel in gorgeous colors from red, light blue, black and green. Thing is that the Spartacus is more than a reel of good looks, it has the power and technology to back up the great paint scheme. Starting with the magnetic cast control, the Spartacus II is loaded with a five button cast control that helps reduce bird nesting. To keep that fish from snapping the line or taking all of the line off the spool, the reel is loaded with carbon fiber washer drags that crank down to over 17 lbs of drag. The reel is absolutely tuned to make the casting and use as simple as possible for the angler. Together, this dependable duo gives you that confidence to cast where you want and never have to worry about  catching that fish of a lifetime that could pose problems for smaller setups.
Go For Distance
Some situations will require you to have a bit more distance to get to that elusive fish. Having a great reel will always help but for those distance shots, it's the rod that has the most effect on the distance and accuracy for your cast. In those situations, I would recommend a different pairing. Introducing the KastKing Resolute rod!  The Resolute quickly became one of my most used rods with an IM7 carbon blank to give me light weight sensitivity as well as the backbone to match. The main attribute of the rod are the unusual eyes used, the Resolute line is paired with the American Tackle eyes that have a vortex - funnel like shape to them. This centers the slack and drastically reduces the "noise" in the line as it travels through the eyes on a cast. This has a benefit of 20% distance and additional accuracy on your cast. The grips of the rod are also quite noticeably different. The Resolute line comes with golf style polymer grips that are slightly sticky and retain a good grip even in wet conditions. In keeping with the theme of polymer grips, I pair this rod with the Royale Legend GT baitcasting reel. One of my first baitcasting reels I have ever purchased is the Royale Legend GT and it has been through alot with me. For those that are not familiar with my standard kind of bass fishing it is all about the saltwater type of bass. I have caught literally hundreds of Spotted Bay Bass in the saltwater and this reel has kept up on every occasion. Never cleaned, dunked in salt water multiple times and this reel has never let me down. Paired with the Resolute rod these two will work wonders to leverage the abilities of the reel and the components of the rod to cast to those hard to reach spots.
Get Hiking
Speaking about those elusive fish spots, another pairing comes to mind to try and get to the locations to fish and not just about casting. For those of us that camp and hike to fishing spots, you may be interested in a travel rod option. The KastKing Blackhawk II telescopic rod is a 24 ton carbon matrix graphite rod blank for that balance of strength and sensitivity. The magic of this rod is that it compacts down to fit in your backpack to get you to your hiking spot. To keep things even more compact, paired with the Valiant Eagle baitcaster reel, the combo is just made for fun without sacrificing power or durability.
Hopefully this little guide helps provide some insight and options for your budget.