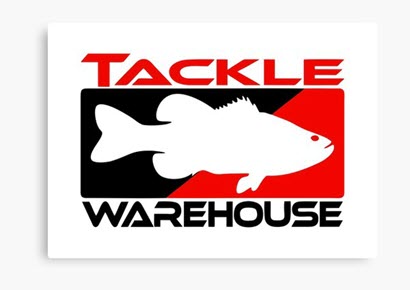 KastKing Fishing Tackle Now Sold At Tackle Warehouse
KastKing, a mega-growth brand in the fishing tackle industry, expands online selling platforms to include Tackle Warehouse, a premier online shop for bass angling geared to fishing pros and bass tournament competitors.
(For Immediate Release – March 3, 2020 – Garden City, Long Island, NY) KastKing (www.kastking.com) announced today that the KastKing brand will also be sold through Tackle Warehouse (www.tacklewarehouse.com) based in San Luis Obispo, CA.
"We are thrilled and delighted to have some of our top-level KastKing products available at Tackle Warehouse," says KastKing CMO Tom Gahan. "Tackle Warehouse has always been recognized as a top-seller of quality fishing tackle brands. There's a lot we can offer each other. The fishing public can expect to see KastKing fishing gear at Tackle Warehouse by the conclusion of the 2020 Bassmaster Classic."

An impressive initial array of KastKing products will be available online at tacklewarehouse.com. Tackle Warehouse will be KastKing's exclusive retail partner for the initial launch of the new KastKing Spirale Series of casting rods that were designed in conjunction with MLF Bass Pro Tour Angler Cliff Crochet. These new fishing rods feature spiral wrapped, American Tackle Microwave Air guides, two new blank constructions and are designed specifically for bass tournament and serious recreational angling. Also available at Tackle Warehouse will be KastKing Bassinator Elite baitcasting reels, KastKing Kapstan wide body casting reels, KastKing Crixus ArmourX baitcaster reels, KastKing fishing tools, KastKing KastPro braided fishing line and Kovert Fluorocarbon fishing line. Tackle Warehouse will also have the KastKing Speed Demon Elite baitcasting reel, which is the world's fastest baitcaster with a 10.5:1 gear ratio, when they are released in April of 2020.          
"With the addition of the KastKing brand at Tackle Warehouse, we believe that we can offer incredible value and performance to the tournament angler," says Al Noraker VP Business of Development for KastKing. "We continue to develop game changing quality and performance features and we're confident that the Tackle Warehouse customer will appreciate the opportunity to buy KastKing through their favorite on-line source."
On January 22 of this year FLW (Fishing League Worldwide), the world's largest tournament-fishing organization, announced from Benton, Kentucky that the organization signed Tackle Warehouse as a title sponsor of the FLW Pro Circuit and as the official tackle retailer of FLW.  
KastKing sponsors several FLW anglers including: Spencer Clark who won First Place and $50,000 in prize money in the 2019 FLW BFL Regional Championship at Grand Lake. Other KastKing Pro Anglers include Jake Ormond, Matt Adamson, Nicholas Wink, Justin Nowlin, Jason Pittman, Michael Hendricks, and Randy Ruffin.
Acquired by MLF (Major League Fishing) in late 2019, FLW is expanding its programming in 2020 to the Outdoor Channel and the Sportsman Channel as well as on-demand at MyOutdoorTV (MOTV). MLF Pros Brent Chapman and Cliff Crochet are on the KastKing team for the MLF Bass Pro Tour Series.
Tackle Warehouse will also receive exposure across all FLW platforms, including more than 235 tournaments, on-site activation at events, FLW Live on-the-water and weigh-in streams, FLWFishing.com, original social media content, Bass Fishing magazine and the Emmy-nominated "FLW" television show, which will air 312 hours of programming in 2020 on the Outdoor Channel and the Sportsman Channel.
Scott Thomas, KastKing Product Development Manager says, "It is an honor to partner with one of the premier online retailers in the fishing industry. Tackle Warehouse has become one of the most trusted retailers for avid anglers and our excited consumers will now be able to find their favorite KastKing products online at Tackle Warehouse."