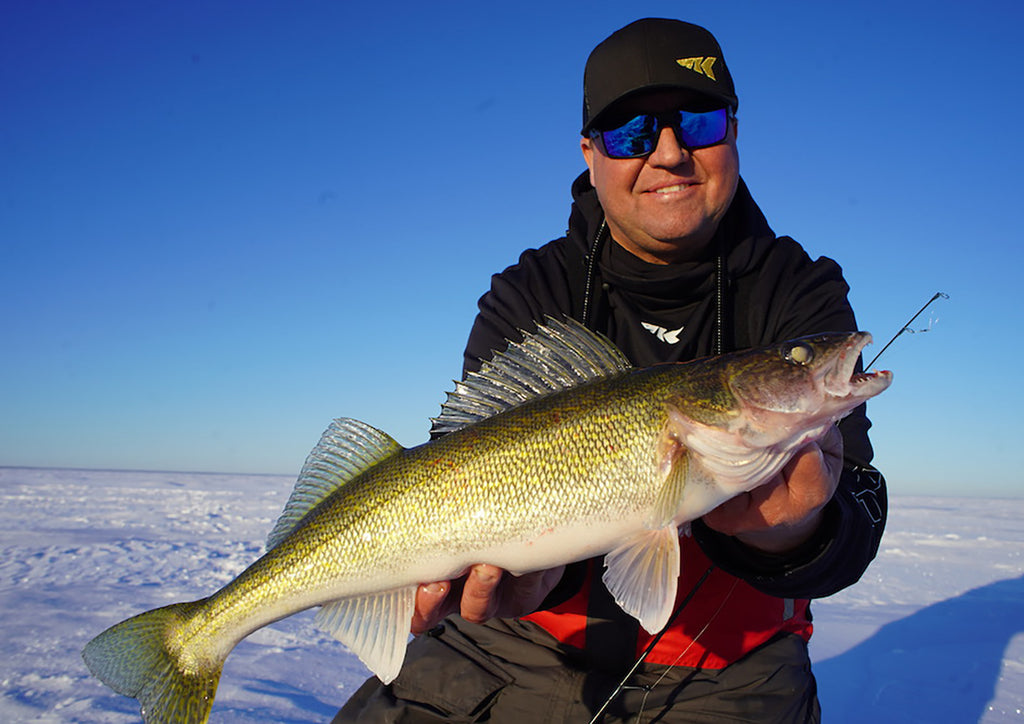 Tony Roach Joins the KastKing Lineup
KastKing Announces Additions to Pro Staff
To continue improving and developing advanced technology in fishing products, KastKing is forming a team of professional anglers. A leading rod, reel, line, and tackle accessory manufacturer, KastKing sells fishing tackle worldwide through various supply chains. With affordable innovation, ingenious designs, and novel concepts, this manufacturer has positioned itself as a powerhouse in the fishing tackle industry. 
"Today, I'm proud to announce that Tony Roach will join Team KastKing as a Pro Angler", guide & educator. "Professionals like Tony collaborate with KastKing engineers to help us develop cutting-edge technology in fishing reels and help educate the fishing consumer on how to become more successful each time they hit the water," stated Al Noraker, president of KastKing USA.
Tony Roach, a well-respected fishing guide, tournament angler, and outdoor communicator, spends nearly 300 days a year on open water and ice. He operates Roach's Guide Service as one of the hardest working guides on Lake Mille Lacs. Whether he's on the big lakes—Winnibigoshish, Lake of the Woods, Winnipeg—or those coveted backwoods hotspots, Roach seems to always be on fish, from big walleyes to stout smallmouth bass, pike, and trophy panfish. This talent has made him a much sought-after commodity in the angling media. Tony regularly appears in national print and broadcast, including In-Fisherman and FLW Outdoors, Midwest Outdoors, Ice Guide TV, and numerous regional radio, internet, and newspaper outlets. He produces and distributes a weekly on-the-water fishing report via youtube.com and his website, roachsguideservice.com.
According to Roach, what really excites him about working with KastKing is getting to work with their engineers and design team. "I am always searching for the best reel to complement my fishing technique or style. KastKing reels are exactly that! They build reels with quality materials, industry-leading design, and innovation in both spinning and casting models. We share the same passion and drive regarding angling performance and perfection. I can't wait to work with the engineers to create quality reels that make you a better angler," said Roach.
"Tony Roach brings a work ethic to his craft unlike any other. But it's not just about working harder. He has the knowledge and skill to be recognized as one of the industry's most successful open-water and ice anglers," relays Noraker. 
The partnership is more to Roach than a product sponsorship. "I am also excited to work with Al Noraker, president KastKing USA and Joe Woodward, marketing director, KastKing. It's great to work with like-minded anglers passionate about the product and the sport. I have worked with both individuals in the past, and I am glad to reconnect and work together again," added Roach.
"It is with great pleasure that I welcome Tony to our team, and I look forward to seeing how his influence will help us grow our brand and make the sport of fishing better at every level and for every angler across America," added Noraker.