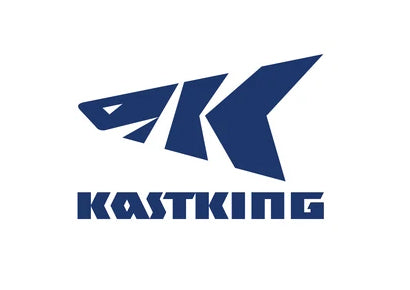 Are KastKing Products Available In Retail Stores?
What retail stores sell KastKing fishing tackle is an ongoing question.
KastKing was established as an e-commerce company and sells fishing gear that includes KastKing fishing rods, fishing reels, fishing line, fishing tools, and fishing tackle management products primarily online.
Key online sellers for KastKing products are: International – eBay and AliExpress, Australia – Amazon Australia and Amazon eBay, Canada – Amazon Canada, China – Tmall.com, France – Amazon France, Germany – Amazon Germany and eBay Germany, Russian Federation – AliExpress, Spain – Amazon Spain, UK – Amazon UK and eBay UK, United States, Amazon, eBay, Walmart.com. KastKing fishing reels -  both baitcasting reels and spinning reels, fishing rods, fishing line and fishing reels, and fishing tools are also sold by TackleWarehouse, which does have a small retail shop at their California location. KastKing chose Tackle Warehouse exclusively to handle the sales of spiral-wrap KastKing Spirale rods in early 2020.
Regarding the question are KastKing products available in retail stores, the short answer is, yes. Since 2015 ICAST award winning KastKing fishing rod racks have been sold in Cabela's stores and subsequently in Bass Pro Shops. Undoubtedly, they are the largest and best known retail sellers of fishing gear.
Will KastKing fishing rods, KastKing fishing reels, KastKing braid fishing lines, fishing tools and other KastKing fishing gear ever be available in other retail stores? Again, the short answer is, yes.
As of the early winter of 2021 KastKing fishing tackle products including KastKing reels and KastKing fishing line are being sold in Academy Sports + Outdoors Stores at more than 90 of their close to 300 locations. Additionally, KastKing fishing combos made solely for Academy are being sold in those Academy Sports + Outdoors stores.
Will KastKing fishing gear be available at other retail stores in the future. That depends on a lot of things, and the decision isn't entirely KastKing's. At the beginning of the article, it says that KastKing started as an e-commerce company. You can expect KastKing selling online to hold true for a long time, and probably forever. Retail stores, just like the general public, are consumers. They have choices to make. KastKing always works to meet the demands of the consumer at any level.  If KastKing sells to other retailers in the future, the information will be available on social media.
For more interesting facts about KastKing, please take a look at these Blog articles: About the Quality of KastKing Products, Does KastKing Support Their Products?, and How Long Has KastKing Been In Business?