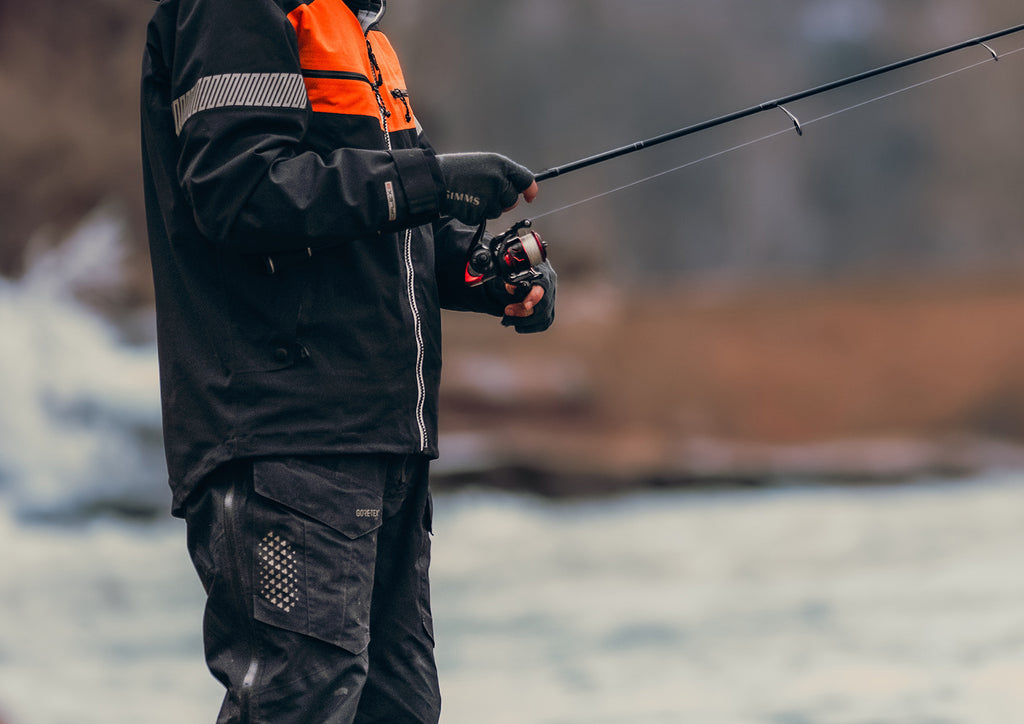 Choose The Right Type Of Fishing Reel For Catfish Fishing
You've decided that you're going on a fishing trip. After all the long hours at work, with the family or just in general life, you deserve a break. And what a better way to do it than going on a fishing trip – whether that's for a day or a week.
Fishing can be one of the most relaxing sports in the world but can flip in a fraction of a second to one of the most demanding. When that time comes, you're going to need your equipment to help you out. No matter how experienced an angler you are – with poor quality equipment for the situation at hand, that big trophy catch will cease to exist.
In this guide, we'll take you through the best types of fishing reels for Catfish fishing. We'll explore what to look for, pricing as well as some incredible features to make sure you sign up for.
Catfish Fishing
Before we get into the decision-making process on a top-quality fishing reel for catfish fishing, we must first acknowledge the levels of demand that come with catfish fishing, as well as some of the characteristics of catfish that will help our newbies decide on the best reel to use.
If you're an experienced Catfish angler, then you can feel free to skip this step.
The prominence of catfish fishing has emerged primarily due to two reasons: their widespread nature and their cat-like characteristics. Whether you're in a river or lake, the chances are that you'll be able to locate an area rife with the species.
In terms of behaviour, Catfish primarily rely on their scent making it perfect for those newbie anglers. It means that your casts don't have to be quite so accurate – landing it near enough should cause them to bite on. However, once been caught on the line, they will put up a hefty fight considering their size. They're definitely one of those species of fish that whilst isn't all that tricky to get hooked onto the line – do pose challenges to reel in.
Types of fishing Reels
So, now that we know of their behaviours, we must turn to what type of fishing reel is best suited. Unfortunately, for the novice angler there are lots of reels from leading brands to choose from. Deciding on the best one, especially specifically thinking of catfish, is no easy task.
Let's go through the type of fishing reels available:
Baitcasting – most widely used for catfish.
Spinning – a better more experienced approach to catfish fishing. You'll want to pick up a heavier spinning reel aimed towards saltwater fishing. They often have great drag systems and can deal with most types of catfish.
Spin-Cast – works great for basic catfish. These are your most basic type of reel that all beginners should get started with.
Primarily, there are two typical types of reels on the market. Your spinning reels are aimed more towards beginners as they possess a shallower learning curve, whilst a baitcasting reel can be quite tricky to start with. However, once you understand how it works and use the best techniques to go with it – it can help you tremendously to increase your catch ratio.
In this article, we'll help both types of anglers. Whether you naturally prefer a spinning reel for its lighter usability or the more challenging baitcasting reel – we'll ensure there is something for everyone.
It truly does depend on the type of catfish fishing that you're aiming to do. For example, are you going for a particular type of catfish that may be lighter and quicker, or perhaps going for general catfish fishing and will require something slightly sturdier to deal with those heavier fish types?
Best Type of Fishing Reel for Catfish Fishing
If you're ready for the challenge and not a complete newbie to the world of angling, then a baitcasting reel is the perfect option for you.
They're able to handle any species of catfish regardless of their size and as an added bonus, can help you increase your catch ratio with your own preferred technique – it really doesn't matter which one you choose.
The benefits of baitcasting reels include:
Line capacity – hold heavier fishing line
Larger selection of rods to pair with
Heavier build
Drag systems – specifically designed to haul in larger species
Gear ratios – helpful in pulling in long lengths of fishing line quickly and accurately without losing the catch.
Whilst you're still able to choose between a baitcast, spincast and spinning reel – it is recommended to use a baitcasting reel if you're able to use it. Of course, if you're a complete newbie and just starting out – it may be quite challenging. In that case, we'd recommend starting off with something simpler like a spincast reel that will help you understand the basics first. However, if you've got some experience under your belt, feel free to explore our range of high-quality baitcasting reels.
Recommendation from KastKing website
At KastKing, we have an extensive range of reels to choose from to fit all of your angling needs. However, when it comes to Catfish, we're experts in helping you choose the right equipment.
We've chosen our top 3 catfish specific fishing reels to help you out on the water.
#1 KastKing Rover Round Baitcasting Reel - $51.99
One of our most powerful Baitcasting reels specifically designed for catfish, you'll want to check out all of the exciting features jam-packed into such a small form factor.
Our favourite features include:
Reinforced with anodized aluminium side plates
Superior carbon fiber drag system
Premium MaziDur double-shielded stainless steel ball bearings
Versatile
Built for the future
Built to be long-lasting, this saltwater baitcasting reel with an all-metal body has been reinforced to allow for superior corrosion protection. With incredible strength and even better durability – the Rover Round Baitcasting Reel is the perfect choice for you.
#2 KastKing Sharky Baitfeeder III Spinning Reel - $55.99
If your preference is a spinning reel, then look no further than the Sharky Baitfeeder III. Its new and improved design makes it perfect for both freshwater and saltwater conditions, so you'll never have to swap out your reel.
Our favourite features include:
Shielded stainless steel ball bearings
Carbon fiber drag washers for up to 26.5lbs
CNC aluminium Shark Fin Braid Ready Spool
Corrosion-free graphite body
Interchangeable right or left hand handle
The Sharky Baitfeeder has been a fan favourite over the years. Now, with its third installment, it is better than ever.
#3 KastKing Kapstan Elite Size 300 Baitcasting Fishing Reel - $129.99
Known to be one of the best on the market, the KastKing Kapstan Elite Size 300 Baitcasting Reel is perfect for those professionals and experienced anglers. If you're a regular angler, you'll get best use out of this incredibly powerful device.
Our favourite features include:
8 MaxiDur Double-Shielded Ball Bearings
Triple disc carbon drag system
Centrifugal braking system
Graphite frame
Ergo-Twist Openign system
Audible Spool Clicker with on/off switch
For those expert anglers that can handle the best of the best, explore your Kapstan Elite options. Perfect for those big fish, this reel comes tournament ready and jam-packed with all the features you could ever need.
Roundup
Whilst there is an extensive list of options available to you, the sheer power of baitcasting reels gives you every opportunity available to catch any species of catfish. Small or large, our baitcasting recommendations will help you in any situation.
For those newbies, check out our spinning reel option – however, if you're thinking of challenging yourself – we'd definitely recommend one of our baitcasting reels that come with incredible features at an affordable price.