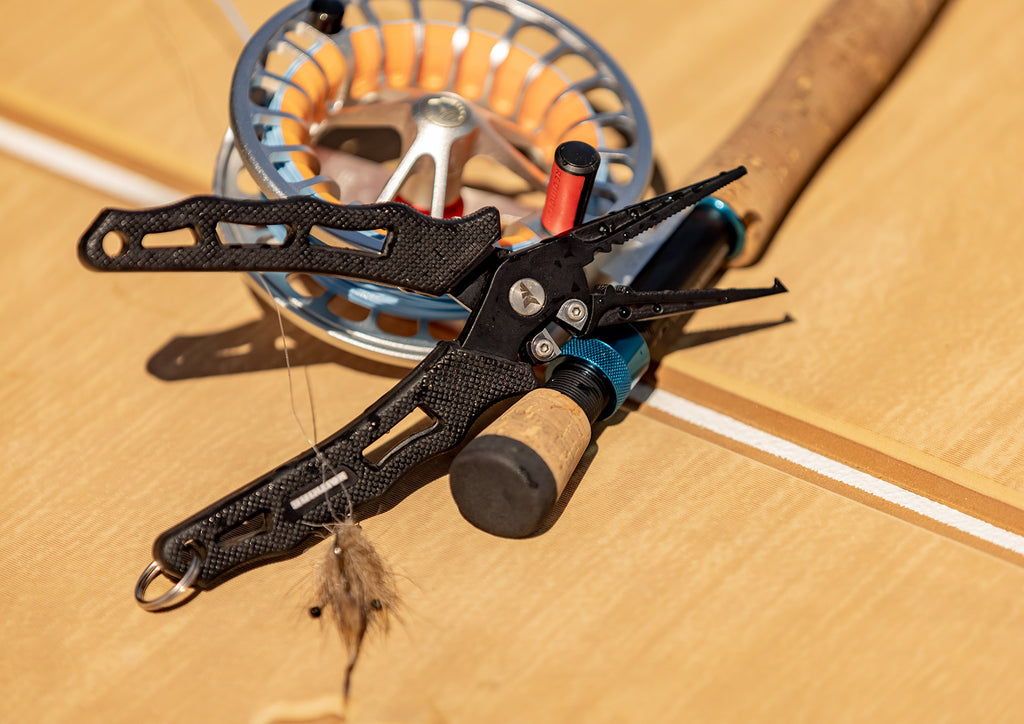 Do Kastking Fishing Pliers Hold Up In Saltwater?
Do KastKing fishing pliers hold up in saltwater is a question I often get asked when working trade shows trying to sell the same exact fishing pliers. I have used KastKing fishing gear since I started working for the company over 5 years ago. In that time I have personally fished and used KastKing gear 100% of the time. The pliers I currently have on my fishing boat are the ones I have had since they were first introduced. Yes, they are sharp and cut braid, fluorocarbon, and monofilament fishing lines with ease. Yes, they still help pull the hooks and knots taught. The KastKing pliers still function for replacing split rings on lures. The pliers even help remove fish hooks from fish mouths still!
The problem people usually have is rust and breakdown of the blade on the cutter. I get it, and in fact, my gear probably has some remnants of rust on it as we speak. I have had a few bad pliers in my day. As with any gear I use I try my best to do two things….rinse with freshwater, always, and air dry until the gear is dry. Then maintain your gear with lubes, oils, and other stuff like that. If these few things are done routinely then your gear will last longer. This includes any water conditions especially and most importantly saltwater. As for rust, I have never found something metallic that will never show signs of rust. Again, with proper cleaning, maintenance and care we can minimize the amount of rust that forms and even clean the rust off with cleaning materials.
So, the solution is to maintain your fishing gear. Rinse with fresh water after every saltwater fishing trip and let your stuff air dry until it is completely dry. You can assist with helping remove the major excess water with a cloth or towels, but the most important part is to air dry the parts you rinsed with freshwater and confirm there is no salt residue left on your fishing pliers.  
By Shane Coovert