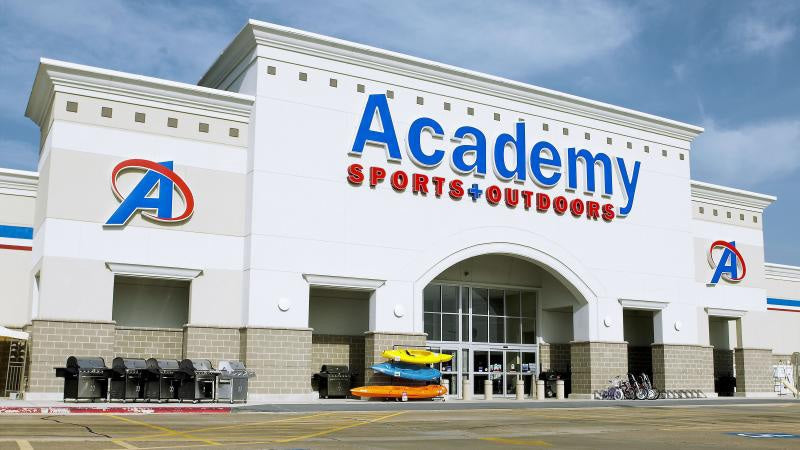 KastKing Reels and KastKing Rods At Academy Sports + Outdoors Stores
Two new series of KastKing fishing rod and reel combos arrived exclusively at Academy Sports + Outdoors Stores in February 2021 along with KastKing Reels and KastKing Fishing Line.
KastKing has created a line of casting and spinning reel combos exclusively for Academy Sports + Outdoors Stores that are available in a select number of Academy stores.
KastKing VP of Business Development Al Noraker says in a video released by KastKing, "KastKing is going to be at Academy Sports and Outdoors stores. It's big news. As you know, we've only been at Amazon and our own website, kastking.com, but the big news for 2021 is you can find KastKing products now at Academy Sports and Outdoors Stores."
Almost 100 of the 259 Academy Sports + Outdoors Stores located throughout the South, Southeast and Midwest USA will have the all new KastKing Resolute and Crixus rod and reel combos. Many Academy stores will also carry a selection of KastKing fishing reels and KastKing fishing line.
KastKing Resolute Rods have a high carbon content IM7 blank, making them extremely light weight and sensitive. Resolute series rods feature SuperPolymer golf-grip style handles and award-winning American Tackle Microwave Air Line Guides that offer longer, more accurate casts. KastKing Resolute fishing rod and reel combos in one spinning and two casting models; a 7'3" heavy and 7' medium heavy casting version and a 7' medium spinning model, are only available at Academy Stores. Resolute baitcasting rod combos come with a 6.6:1 gear ratio, 7 + 1 ball bearing KastKing Valiant Eagle baitcasting reel.
The second series of KastKing combos is the Crixus rod series with IM6 rod blanks, making them lightweight and sensitive. Unlike the Resolute rods, Crixus has a conventional fishing line guide setup. They do have a SuperPolymer handle with an EVA foam fighting butt and foregrip. Baitcasting models come with a Crixus 5 + 1 ball bearing, 6.5:1 baitcaster, that has magnetic brakes and oversized SuperPolymer grips. There are two Crixus spinning combos, a 7' medium and 6'0" medium light rod and a 7'0" Medium Heavy casting model.  The Crixus spinning reel is 5 + 1 ball bearings, 17 lbs of drag, and has SuperPolymer grips.
All of the KastKing rod and reel combos are color matched and suitable for both freshwater and saltwater fishing.
 KastKing reels featured at Academy Sports + Outdoors Stores include the KastKing Bassinator, KastKing Crixus Armor-X and the KastKing Speed Demon Elite, the world's fastest baitcasting reel with a 10.5:1 gear ratio.
"We are delighted to have KastKing fishing gear at so many Academy locations," says KastKing CMO Tom Gahan. "Academy Sports + Outdoors Stores is among the finest and most respected retailers in the world.
"Although we got our start in e-commerce, this is a new avenue for KastKing that we feel will benefit the consumer by giving them shopping options. We aim to maintain our strong position in e-commerce online sales."
 To see the KastKing fishing combos exclusive to Academy Sports + Outdoors Stores, please visit this video.