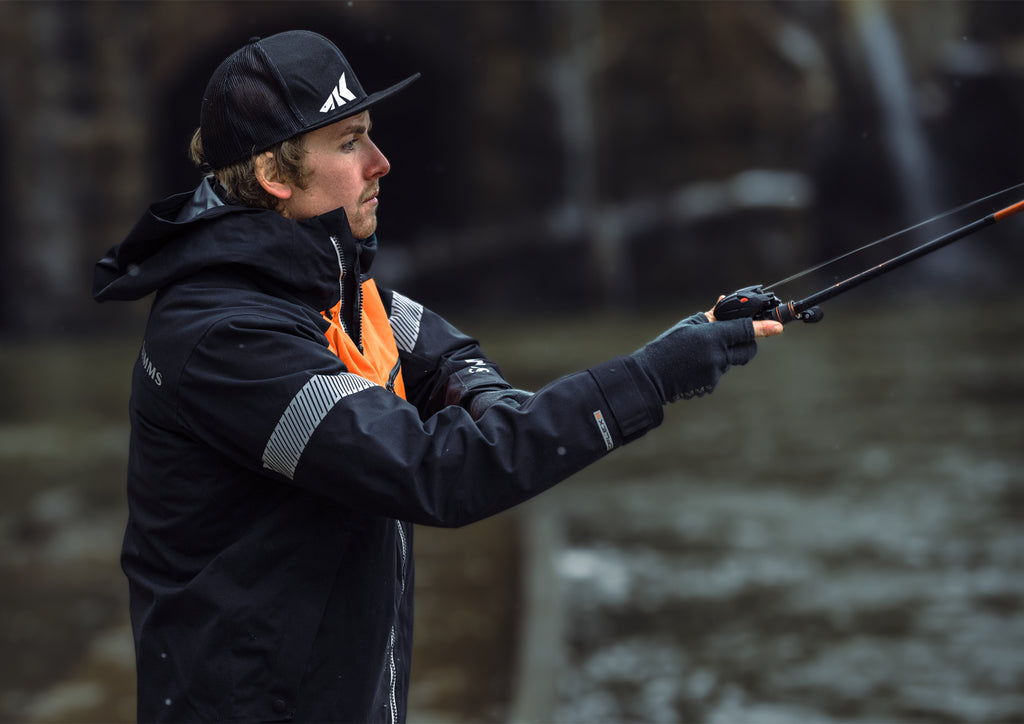 Best Spinning and Baitcasting Reels for Finesse Fishing
When it comes to what is the best spinning and baitcasting reels for finesse fishing, KastKing has got you covered with three top-of-the-line, high-quality reels! Finesse fishing can done with any reel you own, but light lines and light lures are best thrown by anglers using shallow spool reels made for the application. The KastKing baitcasting reel comes in two styles – clicker and non-clicker, while the spinning reel is offered a size 1000, which is perfect in my opinion. Let's take a look at all three and after reading, I am sure you will be on the website adding one, two or all three of these to your rod locker.
KastKing Zephyr 1000 SFS
The Zephyr SFS is the spinning reel made specifically for finesse fishing. It is definitely in the "Best fishing reel for finesse fishing" category. The reel offers a shallow spool, making less friction and less weight. I have used this reel for several months in my area. It was primarily used for throwing small 1/16 ounce in-line spinners for local trout. You could fish this reel all day and not feel any arm fatigue whatsoever. The reel weighs nothing, especially paired with a light Perigee II rod.
Carbon Fiber Body – 6.7 Ounces
Oversized 7075-T6 Aluminum Alloy Main Shaft
7 Stainless Steel Ball Bearings
Added Anti-Reverse Bearing and 4 Shielded Bearings in key areas
What I really liked about this reel was the gear ratio. The 5.2:1 gives you ample power, plus enough speed. Keep in mind, most finesse fishing is a slower retrieve anyway, but at times – especially with the in-line spinners I was using, you will need some speed. 
KastKing Zephyr Bait Finesse Casting Reel
The first of the baitcasting reel can be easily classified as a "best" in the finesse fishing arena is the Zephyr Bait Finesse Casting Reel. This reel is a beast in a small package. The Zephyr Bait Finesse casting reel features a small, palm-sized frame that is perfect for finesse style fishing applications. Made of extremely light weight carbon fiber, it weighs in at 5.6 ounces. This combination of light weight, small size, and extreme strength, make this the perfect baitcaster for bait finesse applications.
8 Magnets – 10 Levels of Adjustment
High Speed – 7.2:1 Gear Ratio
Carbon Drag
Ultra-Light Spool - .31 ounces/9 grams 
The bottom line with this reel is you will love it. It weighs nothing, has a solid foundation, speed where needed, and is stronger than most reels out there. The spool is machined from solid aluminum and spins freely thanks to double shielded SS bearings. I have used this reel to throw small 1/8 ounce hair jigs and was able to sling them a good distance with no issues. This reel is a great addition and definitely can be classified as a "Best Baitcasting Reel" for finesse fishing. 
KastKing Zephyr BFS Drag Clicker Casting Reel
There are a lot of similarities with the standard Zephyr Bait Finesse Casting Reel and the "newer" BFS Drag Clicker Casting Reel. The big difference is the clicker on the drag. Believe it or not the clicker will aid in fighting a fish as you can easily hear the drag pulling. This is paramount as reeling while line is being pulled off the reel does absolutely nothing towards landing the fish. This is the time when you need to pump the rod, then reel down taking up line. 
Carbon Fiber Frame – Super Lightweight
T7075 Hardened Aluminum Alloy Main Gears, Brass Pinion Gears and Nickel Plated Brass Worm Shaft
Clean, Crisp Look! 
The addition of the clicker on the drag is a huge plus, especially when using light lines in the 2-4 pound test class. These lines can break easily so knowing when to reel and when to work the fishing pole are important. The clicker gives you that advantage. The super-light frame and shallow spool are an added plus. 
In Conclusion 
For the "Best Baitcasting or Spinning Reel" for finesse fishing, you need to look no further than the KastKing website! The three reels above will all serve your needs well, and they will not break the bank account. The reels are in the $75 range, which is easily half the cost of some of the big names on the market today. In fact, I recently looked at a few others that were well over $200 and when I compared the specifications, they were slightly different, but still too close to tell apart. 
As far as durability, functionality, and angler comfort, the KastKing lineup of "Finesse" fishing reels are the top of the class when the question "What is the Best Spinning or Baitcasting Reel for Finesse Fishing?" is asked. 
Visit the KastKing.com now, and add one of more of these beauties to your arsenal. And, if you really want to pair them up nicely, the Perigee II casting rod - KRDCSTPG2-7M2-C, which is rated for 6-12 pound test line and Speed Demon spinning rod - KRDSPNSDP-610FT1, which is rated for 4-10 pound test line will give you the perfect set-up for light lines, light baits and 'big" fish!