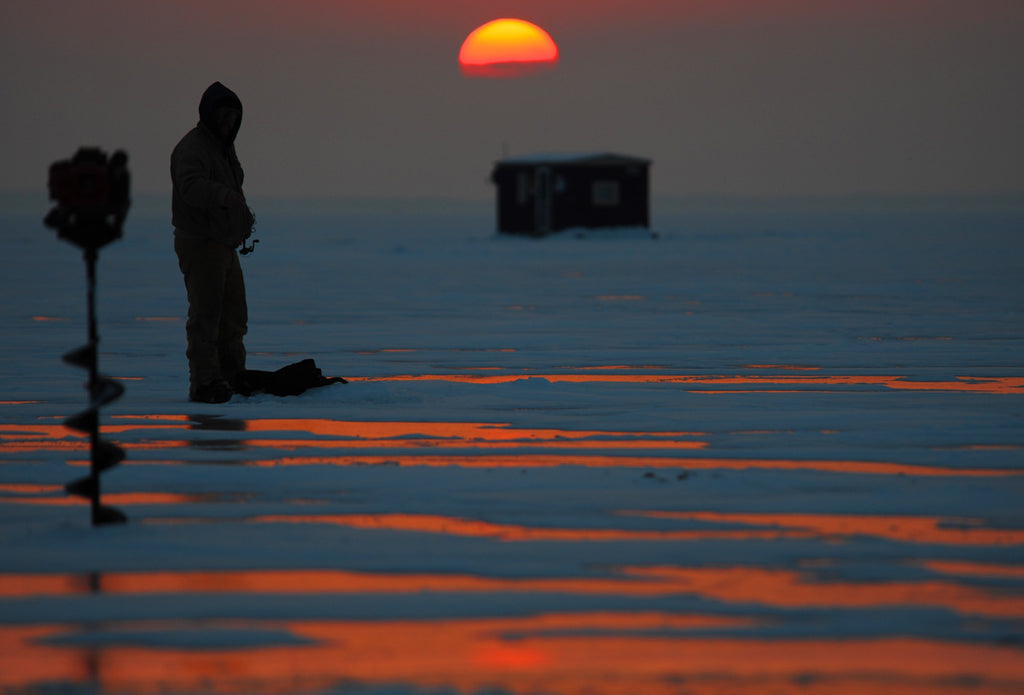 Does KastKing Make Ice Fishing Gear?
Ice Fishing Is Very Popular In The Northern Tier States; KastKing Has A Number Of Products For Ice Fishing.
Ice Fishing Reels Can Serve A Double Purpose
 There are many different styles of reels suitable for ice fishing, but spinning reels are still the largest category of reels used by Ice Anglers. KastKing makes a number of spinning reels that are perfect for ice fishing applications. Because ice fishermen typically use very light line and don't require a lot of line capacity, spinning reels in size 5 or 10 are the most popular sizes. KastKing currently offers a few reels in these sizes that are especially well suited for ice fishing. The KastKing Centron and KastKing Summer spinning reels are available in a size 5 which is ideal for ice fishing and light line. They currently sell in the $19 to $21 range. If you are looking for higher quality or higher bearing count in a size 10 reel, the Sharky III and Valiant Eagle spinning reels are great choices. These reel sizes double as great fishing reels for panfish and small trout on light or Ultra-light action fishing rods in one or two piece design.
True Fluorocarbon Line Is An Exceptional Choice As Main Line Or As Leader Material For Ice Fishing
 Under the ice many lakes have exceptionally clear water in the winter and require the angler to use line or leader that is made of 100% Fluorocarbon material. KastKing Kovert Fluorocarbon is a great choice for ice fishing and makes great leader material when connected to a thin diameter super line for its low stretch characteristics.
 Ice Fishing Rods Come In Many Actions And Lengths
KastKing is always looking to add products to our broad product assortment. KastKing loves ice fishing and we know that many of our fans feel the same way. KastKing solved the issue of ice rod action with the KastKing Konvert Ice Rods. They come with two interchangeable ice rod tips in two different actions – Medium Action and Medium Light Action.
 Tackle Storage And Tools Can Help Anglers Be More Effective
 The best ice anglers know that mobility can mean the difference between success and failure. It's important that you are moving and searching for active fish. Having your tackle organized and easy to carry is an important part of that equation. KastKing makes small, light tackle bags and sling packs that make transporting your ice gear easy. KastKing Konvert Ice Rods reduce to only 17 inches for easy transport and storage. They will fit in a backpack.
 Stay Warm When Ice Fishing
KastKing has developed several apparel products for winter out door activities. They include convertible mittens and gloves. Both can be used for ice fishing, cold weather open water fishing, hunting, photography and other outdoor activities.
By Al Noraker
See more about KastKing ice fishing gear in this video: