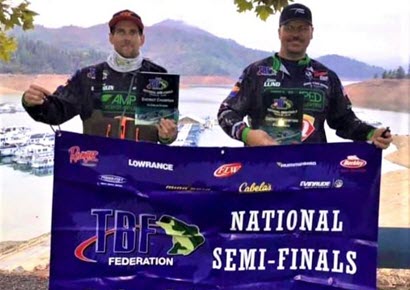 KastKing E-Zine News of December 2020
 

 

 

Fox Sports Airs Bassmaster Elites

MLF Redcrest and Expo Out

Circle Up For Striped Bass

Fox Sports to Carry 2021 Bassmaster Elite and Classic Live Coverage

 

BIRMINGHAM, Ala. — For the first time in history, all nine Bassmaster Elite events, as well as the Academy Sports + Outdoors Bassmaster Classic presented

 

by Huk will feature live television coverage as the Elite Series moves to the FOX Sports platforms beginning in February 2021.

 

2021 MLF Bass Pro Tour Roster Announced

 

TULSA, Okla.

 

– Major League Fishing (MLF) announced today the 2021 Bass

 

Pro Tour angler roster. The roster includes 75 returning anglers, headlined by 2020 Angler of the Year (AOY), Heavy Hitters winner and General Tire World Champion Jordan Lee, five-time MLF event winner Jacob Wheeler, Ott DeFoe, Edwin Evers, and the man considered by many to be the greatest professional angler of all-time, Kevin VanDam

 

Meanwhile...

 

MLF Cancels REDCREST 2021 Outdoor Sports Expo

 

Expo Scheduled for February 26-28 in Tulsa Cancelled, REDCREST 2021 – the Bass Pro Tour Championship – to Proceed as Scheduled on Grand Lake

 

Major League Fishing (MLF) has announced that the REDCREST 2021 Outdoor Sports Expo, scheduled to be held Feb. 26-28, 2021 in Tulsa, Oklahoma, has been cancelled. REDCREST 2021, the MLF Bass Pro Tour Championship, will proceed as scheduled on Grand Lake O' the Cherokees showcasing the top 40 Bass Pro Tour anglers from the 2020 season competing for the REDCREST title and the top prize of $300,000.

 

In addition to the cancellation, MLF also announced that Tulsa and the River Spirit Expo Square will host the REDCREST 2022 Outdoor Sports Expo on March 25-27, 2022. Competition will again be held on Grand Lake.

 
KastKing Adds Two More Pros
Professional bass angler Max Hernandez from Queen Creek, AZ says, "I'm excited to announce my new partnership with Kastking for the 2021 tournament season. I love the smooth casting, strong drag and crank power of KastKing reels, paired with their rods that provide great sensitivity, but have the back bone to pull fish from heavy cover. I'm proud to be part of the Kastking Team because that combination will help with my success for the upcoming tournament season.
"
Max is Vice President of the AZ Bass Federation, and was 2017 AZ Angler of the Year and 2019 AZ Bass Federation Angler of the Year. He has fished:
AZ Bass Federation Circuit, Wild West Bass Trail, FLW Costa Western Pro/Am, and won Bass U.S. Open.
Richard Cooper, a new resident of Benson, NC says, "I will be fishing the National Professional Fishing League (NPFL) tour for the 2021 season and I am very excited about joining the KastKing team. I love the constant innovation that KastKing provides at a very affordable price. I look forward to traveling the country fishing with KastKing!"
Richard has fished the: ABA Bass Pro Tour, CATT (Carolina Anglers Team Trail) with 3rd Place, CATT Championship, Kerr Lake, June 2019, FLW BFL (Bass Fishing League), Bassmaster Opens, Bassmaster Federation (NC B.A.S.S. Nation), and was a 2019 B.A.S.S. Nation Regional Qualifier in 2018 and 2019. He spends 120+ days a year on the water guiding and competing and has signed a contract to fish the NPFL tour for the 2021 and 2022 seasons.
"We are excited to have Max and Richard representing KastKing," says KastKing CMO Tom Gahan. "KastKing is always seeking quality pros who have the right attitude to expand the KastKing Pro Team. We are curious to see how the NPFL develops. The NPFL tour provides a tremendous amount of online streaming exposure through live on the water and weigh in coverage each day of each event."
Two KastKing Brand Ambassadors Score for the Win!
Tony Kay, father of KBA Anna Kay (right in photo) reported, "The girls had a fun day on the water on Hartwell today. They pulled out the win in our school derby and big fish. They worked really hard but never caught a kicker fish all day. So proud of both of these young ladies for their efforts and no quit attitudes!"
We agree with Tony. Hard work pays off and persevering to win sweetens the victory.
KBA Cam Milholen (Left in Photo) after a rough start came from behind and won the 2020 TBF Federation National Semi-Finals for District 23 CA- AZ on November 14. He is now a District Champion in the Co-Angler Division, and qualified to move on to the TBF National Championship next year at Red River, Louisiana.
KastKing is Proud of you, Cam! Once again, the KastKing never quit attitude pays off.
PORT CLINTON - Even as fishing in the "Walleye Capital of World" has certainly been living up to its name over the past two years, experts are projecting it could be on the verge of getting even better.
That capital, of course, is none other than Lake Erie, or even more specifically, its western basin, where the walleye population is reaching what scientists have described as "unprecedented" heights and is leading to incredible catch rates for anglers.
New NC Record Fish Also World Records
MOREHEAD CITY – The N.C. Division of Marine Fisheries recently certified two new state record fish that are also certified as all tackle world record fish.
Craig Thompson of Southport, NC caught a 2-pound, 1-ounce creolefish in the Gulf Stream off Ocean Isle Beach on Sept. 1. and Vickie Hammonds of Wilmington caught a 3-pound, 13-ounce Gulf kingfish in Kure Beach on Feb. 4.
Previously, North Carolina did not list a state record creolefish or Gulf kingfish but created the categories after Thompson and Hammonds applied for the state record. Both fish were exceptionally large for North Carolina and were certified by the International Game Fish Association as All Tackle World Record fish.
The previous creolefish world record was a 1-pound, 8-ounce fish caught off Apalachicola, Fla. The previous Gulf kingfish world record was a 3-pound, 1-ounce fish caught off Hatteras Island.
Written by Will Lubenau, University of Idaho
Now that the snow has started to fly and the weather seems a little bit more like winter, the steelhead encounter rate and catch and release mortality study is wrapping up fall tagging at Lower Granite Dam. As of November 11, 2020, we have tagged 1,031 adipose-clipped and 1,033 adipose-intact fish. Tagging this fall will conclude on November 19th, when the adult fish trap at the dam closes for winter. However, not all steelhead bound for Idaho will have passed by that time. There will be some fish that pass Lower Granite Dam in the spring, not long before they will spawn. We will start tagging those fish in March when the trap reopens and wrap up the second field season in April.
How many steelhead have been reported?
One of the main purposes of this study is to estimate how many wild and hatchery steelhead are caught in the state of Idaho. Last year, by November 11, 2019, 13 of the 210 adipose-clipped and 97 of the 1,024 adipose-intact fish that had been tagged had subsequently been caught and reported by anglers. That means roughly 6% of our adipose-clipped fish and 9% of our adipose-intact fish were reported as caught. This year, we have had 76 adipose-clipped fish and 125 adipose-intact fish reported as caught. So, the percentages of tags that have been reported for this year are about 7% for adipose-clipped and 12% for adipose-intact fish. The percentages of tags reported in the two years of the study are similar for both adipose-clipped and adipose-intact fish even though this year's steelhead run is very different from last year's run. This is a really interesting preliminary comparison of our two study years, but it is important to remember that those percentages are not final because some tags will be encountered and not reported by anglers. More to come as we calculate those reporting rates and get final estimates at the end of the study.
Where are steelhead being caught?
Steelhead are diverse critters 
and they return to a wide array of locations above Lower Granite Dam to spawn in the wild or return to a hatchery. Another similarity between the two years of the study is where tags have been reported. By November 11th in both years, steelhead from our study had spread out quite a bit and were encountered all over the Snake River basin, including in the Snake, Clearwater, Grande Ronde, Imnaha, and Salmon rivers where fisheries are occurring.
Steelhead anglers will continue encountering tagged steelhead throughout the winter and spring, so please examine all the steelhead you catch for a tag located near the dorsal fin. Since some tags have been on fish for a few months, they could become harder to spot. That makes it even more important to carefully check fish for a tag. We greatly appreciate the anglers that have reported tags and assisted with the study, thank you! Good luck to the steelhead anglers that will brave the cold weather this winter!
Abilene Texas Trout Fest Dec 5 - 15
AUSTIN – Grab your fishing poles and mark your calendars for December 5-15 to participate in Trout Fest 2020 at Cal Young Park Pond in Abilene. The Texas Parks and Wildlife Department is teaming up with the City of Abilene to host the event that is open to anglers of all ages.
"Trout Fest 2020 provides the perfect opportunity to get outside, spend time with your family, and fish close to home," said Natalie Goldstrohm, Abilene Inland Fisheries Assistant Biologist. "Rainbow trout are only stocked during the winter months, so we hope that families take advantage of this unique fishing opportunity and participate in the event."
 

 

KastKing has changed the name of the Speed Demon Pro Chatterbait rod to the KastKing Speed Demon Pro Vibrating Jig Rod. Everything about the rod has stayed the same - Elite Carbon high modulus one- piece blanks, Fuji Guides and reel seats, and are still being used by Pros across the country. The name was changed to a more inclusive name to cover all vibrating jigs.
Due out in early December is the new KastKing Royale Legend II 200 baitcasting reel. It is a larger baitcaster with more line capacity that lends itself towards swimbaits and long casting. It is larger than the standard Royale Legend II and smaller than the KastKing Kapstan, which is a size 300. With 22 lbs of drag it's a great option for those who don't need a baitcaster as large as the Kapstan, or have a more limited budget. Watch for full details coming soon.
Keep your hands warm whether you're using the new KastKing Ice Fishing Rods or out on the Atlantic for winter cod. Hey, even if your shoveling the driveway, they're worth having. At least you can use these four-layer insulated fold-back convertible mittens while dialing your phone to call your friends help you shovel. Pretty neat.
Alewife Recovery Continues on Maine's St. Croix River, Breaking Records
Alewives continue to return to the St. Croix River in greater numbers, with a 2020 fish count exceeding 2019's by more than 25 percent and the highest totals since 1996.
The fish count, which ran from April through July 2020, recorded 611,907 alewives passing through the Milltown Dam fishway, located near the mouth of the St. Croix River between the communities of St. Stephen, New Brunswick, and Calais, Maine. This is the latest example of a continuing trend of more alewives returning to the river. 
The 2019 count
 saw 486,500 alewives pass Milltown, which was a dramatic increase 
over 2018 numbers
. Researchers also counted 29 American shad, 10 American eels, one white sucker and one smallmouth bass passing through the fishway in 2020.
Circle Hooks For Stripers
Starting January 1, 2021 northeast coastal anglers using live or cut bait will be required to use circle hooks when targeting striped bass. This is in a effort to reduce mortalities. A couple of states have asked for variances in certain situations. The best bet is to check your local laws before gearing up and heading out for stripers next year.
Watch Out for Whales in New York Waters
New York's marine waters are home to various marine life, including large whales. Whales are protected under the Marine Mammal Protection Act, and boaters must stay at least 500 yards (1,500 feet) away from North Atlantic right whales and at least 100 yards from all other whales. If a whale approaches you, remember to idle your engine and not to re-engage power until the whale has cleared your path. Attempting to leave the area may interrupt natural behaviors such as feeding, nursing, resting, and traveling, or could result in a vessel strike causing harm to the whale and/or boat. For more information visit, 
NOAA's Marine Life Viewing Guidelines
.
Effective from November 1 through April 30, NOAA Fisheries requires all vessels 65 feet or longer to travel at 10 knots or less in certain locations identified as 
Seasonal Management Areas
. The purpose of these regulations is to reduce the likelihood of deaths and serious injuries to whales resulting from collisions with vessels. Vessels of all sizes are encouraged to help protect right whales by slowing to 10 knots of less within active SMAs as well.
Report all sightings of marine mammals or sea turtles to DEC by using our 
Flipper Files digital survey
. If you suspect a marine mammal or sea turtle is sick or injured, please call the New York Stranding Hotline at 631-369-9829 to report the animal.
KastKing (
 www.kastking.com
) brings a fresh, innovative approach to anglers by offering quality fishing tackle products at the best prices through Affordable Innovation. KastKing's goal is to exceed expectations through outstanding customer service and superior product value to their customers. KastKing is continually expanding its product lines, which include KastKing (an ICAST Award Winning Manufacturer) fishing line, fishing reels (baitcasting reels, spinning reels, and conventional reels), fishing rods, fishing accessories, fly-fishing rods, fly reels and other fly fishing gear, to meet individual fishing equipment needs from amateur to bass pro for freshwater bass fishing, trout fishing, saltwater surf fishing, ice fishing, for virtually every fish species. KastKing is headquartered in Garden City, Long Island NY, USA and sells fishing tackle products globally in more than 150 countries.
For the Extreme In All of Us!
Extremus is the sister brand of KastKing, which is a well-known brand providing superior fishing tackle to anglers. Extremus is creating innovative products for extreme camping, hiking, hunting and other outdoor activities, and also, at-home activities.
Extremus appeals to your inner Extreme persona. From backyard BBQ enthusiasts to those on extreme outdoor adventures, Extremus outdoors products are built for the challenges you face. Whether you're an urbanite on a weekend getaway, an extreme sports participant, or an avid outdoors person, Extremus gear is the right choice for you.