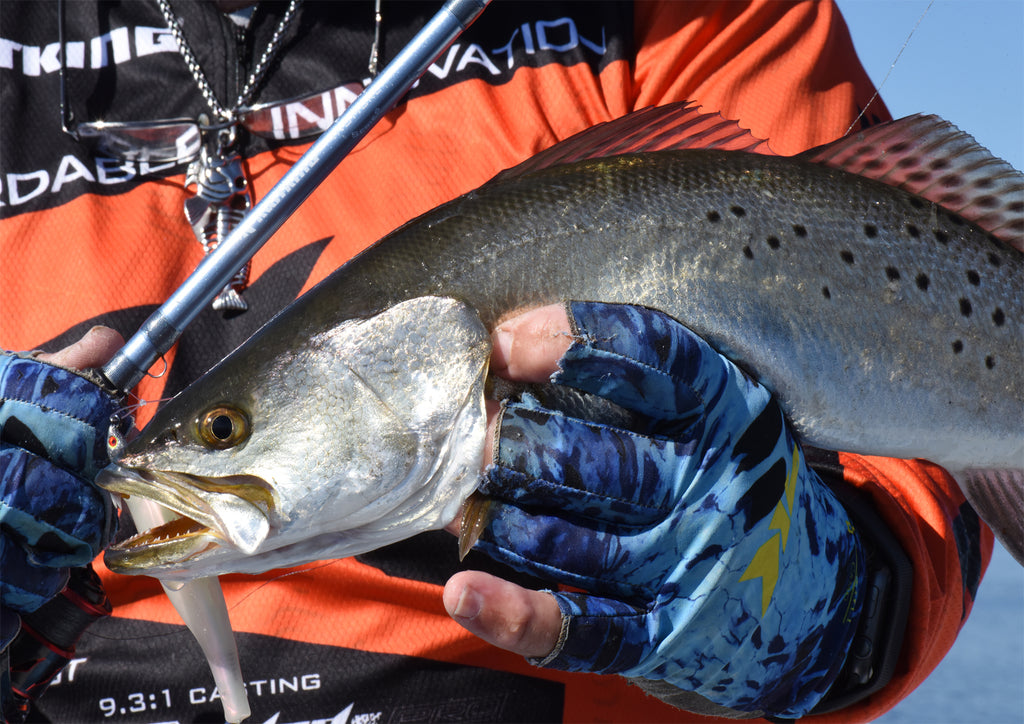 KastKing "Wall of Fame" Catch and Release Photo Contest
I have been a fan of catch and release fishing my entire life…and that's a long time as I have been fishing since I was 8, and I am now 63. Catch and release fishing is rewarding, and keeps the stocks healthy for future generations.
When I first heard of the KastKing "Wall of Fame" Contest, I was excited and couldn't wait to get all the KastKing anglers out there involved. This is going to be a great contest with super prizes weekly, monthly and the big boy grand prize of $2000 for the annual winner for each species. That's a total of $16,000 for the taking. Anglers can enter their best catch in eight different fish – largemouth and smallmouth bass, trout, walleye, crappie, salmon, steelhead and catfish. 
At KastKing, we have always been proud of stories by our anglers about their personal best catch; and even more proud when a photo was sent showing the trophy being released, or about to be released. Anglers from all around the world have always tried to beat their personal best each and every time they fish.
We (KastKing) initiated the "Fishing Wall of Fame" to encourage more anglers to constantly attempt to exceed their own personal best and record the results. And, at the same time, share the success of their breakthrough catch with more anglers by sharing the pictures. 
The "Fishing Wall of Fame" is the record board for KastKing anglers. KastKing has set weekly, monthly and annual ranking boards to keep fishing fun and create a fishing tournament spirit. The ranking boards will be updated in real time after you upload your best catch photos. KastKing will reward the winners according to the rules, with the top dog on October 31, 2022, in each species walking away with the top prize of $2000. The "Wall of Fame" awaits you… so get those rods and reels ready and hit the water. 
The Rules 
The contest runs from April 1, 2022 until October 30, 2022.
Participants need to use KastKing fishing gear (KastKing reel or rod)
Valid species: Largemouth and Smallmouth Bass, Trout, Walleye, Crappie, Catfish, Salmon, Steelhead
Upload your catch photos ( Fishing gear and species meet the requirement of 2 and 3)
Must-have info in the photos, KastKing reel and/or rod, valid species and ruler (the length of the fish can be easily read, and photo must be taken outdoors. Indoor backgrounds are not accepted.
You can upload up to three photos each day. If you are uploading again please make sure you have broken your own record.
Example of the photo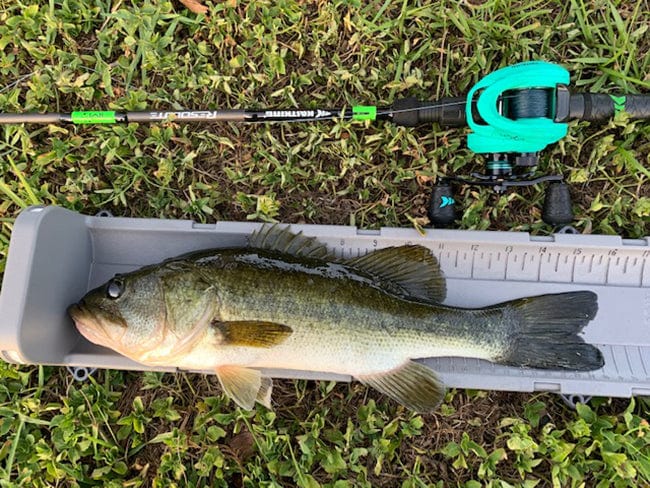 Please be very attentive and use a good quality, large number ruler where possible. If the rules committee cannot read the ruler, your fish will not be eligible. The release is very important to all of us here at KastKing. Please make sure you are ready to take a photo and please get the fish back in the water as quick as possible. When lying the fish down to be measured, try to be sure it is a soft, non-abrasive area. Do not lie the fish on wood chips, concrete walkway etc. Grassy field, towel or something similar will aid in reducing slime coat being removed and damage to scales and gill area. 
And the Winners are… 
To be eligible, just go to the KastKing website and "click" on Community, then "click" Wall of Fame. From the drop-down menu there are "Rules and Rewards," "Ranking Board," "Wall of Fame" and "Profile." 
The ranking board will consist of the following 
Weekly Ranking Board – Top three anglers (1, 2 and 3) for each species
Monthly Ranking Board – Top three anglers (1, 2 and 3) for each species
Annual Ranking Board – Top angler for each species.
Winners are chosen solely by the length of the valid species. 
The weekly Ranking Board will close at 11:59 p.m. Eastern Standard Time (EST) each Sunday. The monthly Ranking Board will close at 11:59 p.m. EST the last day of each month. The Annual Ranking will close on October 31st at 11:59 P.m. EST. 
Let's Talk About What Is At Stake! 
For the weekly portion, the top three anglers in each species will receive a Wall of Fame Badge and a Temps Iconic Can Cooler. Moving up to the monthly and the prizes jump as well. For the top three anglers in each species, the breakdown is as follows: 
Weekly 3rdPlace – KastKing Jersey and V10 Rod Rack or $49.99 Gift Card
Weekly 2ndPlace – KastKing Jersey and Megajaws Casting Reel or $69.99 Gift Card
Weekly 1stPlace – KastKing Jersey and Megajaws Elite Casting Reel or $129.99 Gift Card 
The Annual Winner in each of the eight species will receive a cash payout of $2000, plus a bragging rights "Wall of Fame Trophy Cup!" 
It's A Wrap… Start Fishing 
This is going to be a great year for KastKing anglers. Stock up now on your favorite rod and reel combo, grab some Madbite Lure Kits, braided, monofilament and fluorocarbon line, then hit the water now, there is no time to waste. 
At 63 years old, this contest is bringing out the "kid" in me again. The thought of catching your personal best, or eclipsing a personal best you have treasured for years will give you the extra incentive. Add in the great KastKing prizes and grand prize, and you have the makings of a great contest. 
The last thing you have to think about now is where the "Wall of Fame" grand prize winning "Trophy Cup" is going to be displayed in your house! 
Head over to the KastKing website (www.kastking.com) and check out some of the early season entries already on the boards and think about where you want to head to try and eclipse these beauties.
Good luck to all the participants… catch 'em up.