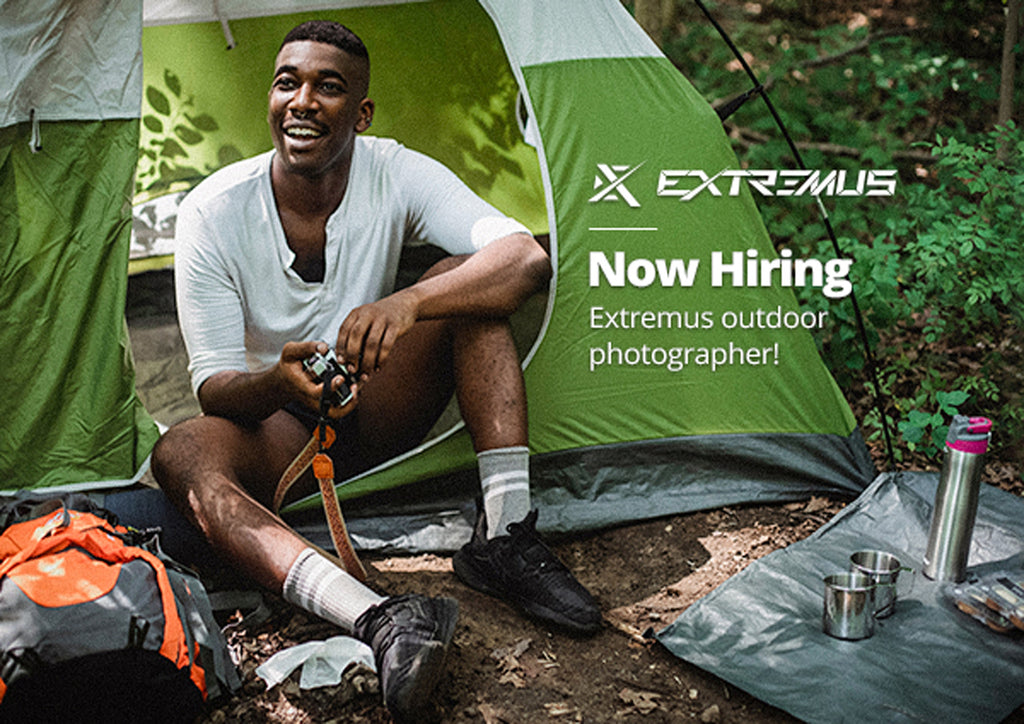 Extremus outdoor photographers!

Requirements for photographers: 
People from all over the US who love the outdoors, love the nature, love the adventures in life.
Have at least one outdoors you enjoy and have your own outdoor social circle: Hiking, camping, skiing, fishing, hunting, cycling, boating, travelling, climbing, fitness, surfing all preferred.
Take good photos, at least that's what your friends or boyfriend/girlfriend think, love to record life, have a camera, or can take good one with only a mobile phone.
What you can get:
Year-Round Free products supply for photo shooting;
Get paid for photos and videos ($10-30 per selected photo, $30-100 for a quality video) ;
30%-50% website discounts for you, 15% discounts for your family and friends;
How to apply:
Send your best work to email: Cecilia@eposeidon.com, and follow the Extremus Instagram account: Extremususa, will get back to you in 3 days.
Welcome to join!